Making website maintenance plans a requirement for all clients
As a web pro, you might have considered offering regular monthly maintenance packages for WordPress sites. There's a wealth of material explaining the benefits, tools, processes, and implementation models for website maintenance plans. And of course, you can review any existing packages offered by others as a starting point.
Deciding to move to this model was a no-brainer for me. Defining my Care Plan package was straightforward. However, my toughest challenge was deciding to require enrollment for all clients, and anticipating — nay, dreading — opposition to it.
I feared my all-or-nothing stance would create the very confrontational situations I avoid at all costs. Read on to learn how I addressed possible objections with a three-pronged approach.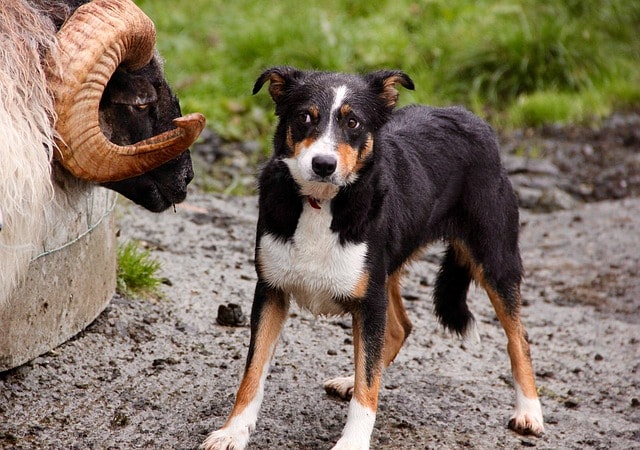 1. Anticipate immediate emotional responses and proactively build answers into the initial email notification
I knew my intro message must explain the rationale for change, the benefits of such a business model, the impact on clients, and actions I expected from them. But it also needed to answer immediate, reactionary responses, including:
You used to do this work for free, what changed?
Why should I pay a monthly fee if I'm not asking for regular site updates?
What are the direct observable benefits for clients?
Are all other web pros using this business model?
How much are other web pros charging for this service?
Is this a one-size-fits-all model?
When do I need to make a decision?
What happens if I say no?
To improve and fine-tune my messaging, I ran it by several trusted clients, encouraging them to get creative with tough questions. I especially wanted to know which questions came to mind immediately.
2. Address process-related questions via FAQs and formal Terms and Conditions for website maintenance plans
I had to force myself to look at this from my clients' perspective. What questions will they ask? How will they push back? Where am I willing to compromise to address their objections?
Terms and Conditions are posted on my website, referenced in the FAQs, and clients need to acknowledge reading them when signing up. Even so, I felt obligated to post answers in anticipation of their objections:
I don't want a Care Plan. Will you still update my site?
Can I save money by getting just some features of the Care Plan?
Can I pay in advance for a discount?
Do nonprofits get discounted pricing?
Can I get a discount for multiple websites?
What is your cancellation policy?
Is a Care Plan included if you're hired to design my new site?
My Care Plans pair website maintenance tasks with a fixed amount of monthly update time. Many clients have fairly constant usage throughout the year, and we can easily determine the right package. For others, they may have no update work for a few months, and then a large project. A different set of questions was needed to address these issues:
What happens if I don't use the allotted time in any given month?
Can I borrow ahead against future months if I run out of time?
Can I get a refund if I don't use all of the time in any given month?
What if I need a significant amount of additional time in any given month?
These questions have indeed come up, and it's been easy to refer clients back to my website later.
3. Establish policies and boilerplate responses to awkward future scenarios
I did not feel a need to publicize these scenarios to clients, but I knew that planned responses early on would avoid stress later.
What if a client signs up, then later wants to stop paying for this plan?
What if a client says no to a Care Plan now, but later wants to sign up?
What if a client says no to a Care Plan now, but later returns with an urgent problem, such as a hacked site, or hosting that disappeared due to non-payment?
Anticipating client questions and objections, stating your policies clearly, and planning ahead is key when making major changes to how you deliver maintenance services.
Refund and cancellation policies are covered in my Terms and Conditions. When clients choose not to continue with a Care Plan, I strive to be gracious, understanding, helpful in the transition, and quickly provide any information they might need. I also save a local backup of their site. I don't tell them about it, but I look like a superstar when they sheepishly return later, begging for forgiveness, and/or restoration after a problem.
I also make it clear that if they change their mind later and come back to request updates or problem resolution, we will have to negotiate compensation for the elapsed Care Plan time. It's not fair to coast for months, then jump back in without having paid for ongoing maintenance and expect me to pick right back up again. If it was a preventable problem such as those mentioned above, they must also pay for my time to address the issue.
Bonus tip: Treat Care Plan months as financial units, useful for gifting, reconciliation, or a gesture of generosity.
When designing a new site, a website maintenance plan is included during development and for one month after launch.
When clients sign up for a Care Plan subscription on my website, I re-sync the renewal date to the first of the next month, to simplify bookkeeping for both of us. I'm basically gifting them a small amount of time, which is no problem for me, and starts us off with a goodwill gesture, plus the predictable timing of expenses and revenue.
Those who helped review my materials were given a free month of Care Plan time as a thank-you, and it's been a useful thank-you method on other occasions.
If I need to compensate a client for some unanticipated issue or misunderstanding, it's easy to say "I'll give you a free month of Care Plan."
Reduce stress by building a solid plan
In summary, if you choose to make Care Plans required for all clients, minimize stress by:
Anticipating and preparing for pushback and confrontation as part of the transition.
Building answers into your initial messaging and website documentation.
Defining a process to gracefully transition out clients who say no.
Knowing how you will respond to those who later want to return.
Given its requirement, using "free" Care Plan months as a way to delight clients (and defuse crises) when the need arises.
Here's hoping that adopting the three-pronged approach that has worked for my web design business will result in higher profits and happier clients for your business, too!
Image by: Aral Tasher on Unsplash