Manage your small business money with these apps
There's an app for that.
At one time that was a comforting statement. Finding out that there was a tool that could simplify, organize and manage a complicated process in your life was a relief.
But then, there were too many apps for that.
Between Apple's App Store and Google Play, there are millions of apps out there in categories ranging from productivity and health to games and education. Go to the business section of an app store, and you'll find hundreds of apps designed to simplify the management of your business.
With so many options, finding the right app to actually simplify your business can be a struggle. So, to help you sort through the clutter, I have compiled the best apps to help you in one specific category: managing your small business money.
Manage your accounting with QuickBooks Online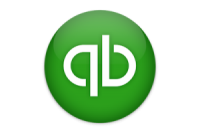 Cloud accounting at its finest, Quickbooks Online enables you to manage your invoices and expenses, cut paychecks, and run financial reports from either your desktop, tablet or PC. The mobile app is free, but it will cost you up $39.95 to support your account. Quickbooks Online leads this category because it works for businesses both big and small. It grows with your business, so you don't need to change software as you scale.
Alternatives: Freshbooks is similar to Quickbooks Online but offers less complex accounting features. GoDaddy Online Bookkeeping is a strong, affordable choice for small businesses, with features including invoicing, accepting payments via mobile, and tax worksheets.
Collect payments on the go with Square Reader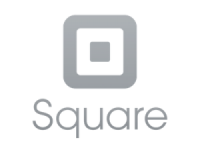 If you are looking for a way to collect payments on the go, the Square Reader enables you collect payment from anywhere with an iOS or Android device. The reader plugs into a phone headphone jack and works with both stripe swipe and chip cards. It's free to order a Square Reader, but each swipe incurs a fee. Processing fees come in at 2.75% per swipe.
Alternatives: A benefit of using Quickbooks Online for your accounting software is that they also offer a mobile payment reader that syncs directly with your account. Another popular and trustworthy option is the PayPal Here reader (which also syncs up with GoDaddy Online Bookkeeping). It may be a good option if you are already using PayPal to collect a majority of your payments.
Deposit checks with your bank's mobile app
Collecting and depositing payments without going to the bank is an important action for busy business owners. So, remember to check with your bank and use their mobile app if they offer one. Through most major banking apps, you can check your balance, transfer money, and most importantly, deposit checks.
Pay bills with Evolve Money

If you are tired of manually paying bills every month and keeping track of all of your autopay accounts, you may need Evolve Money. This bill-paying app centralizes your autopay bills so you can manage your accounts from one login. Evolve Money offers free payment options, but some non-major credit card payments will incur a 3-percent fee. Set up an account to find out what your estimated costs will look like, and then decide if the saved time is worth it to you and your business.
Manage your business expenses with Expensify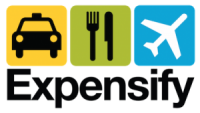 Simplify expense reporting and reimbursements for both you and your employees. With Expensify, you don't need to wait until you get back to the office to track your expenses. You can add items as you go. The money management app syncs with Quickbooks and Xero and offers online reimbursements, making it easier for both accounting and employees to manage expenses. Expensify pricing ranges with use and starts as low as $5 per active user per month.
Manage your payroll with ZenPayroll
The only app on this list that doesn't include a mobile version is ZenPayroll. But its powerful features makes it worthy of being on our list even if it is only a desktop app. From automated payroll, tax calculations, and tax payments to new hire reporting and employee self-onboarding, ZenPayroll provides payroll solutions from A to Z. Pricing starts at $29/month base + $6/person.
Manage your personal expenses with Mint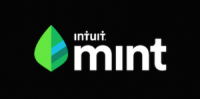 As a small business owner, you are responsible for managing your business money and your personal money. Failing to manage your personal account properly can impede on the management of your business accounts. So use Mint to keep your personal finances on track with your financial goals. With Mint, you can set up budgets and estimated monthly bills expenses, get free credit score reports, and receive free financial alerts and advice.
Save money with Acorns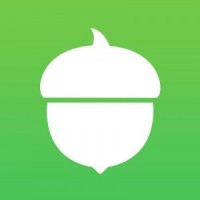 Good money management includes saving money. If you are struggling with finding the extra cash to put into savings, try Acorns. This money-saving app enables you to round-up the spare change from your purchases, set up recurring investment amounts, deposit lump sums, and then invest the money in portfolios constructed by Nobel Prize-winning economist Dr. Harry Markowitz. Fees are only $1 per month for accounts under $5,000, and then 0.25 percent per year after that.
When it comes to small business money management, there is an app for that. You just need to know which one.
Hopefully, this list gave you with the information you need to stop searching through the endless options of money management and business apps, and let you get back to your real priority — running your small businesses.
Did we miss any of your favorite small business money management apps? Tweet at me @raubimarie to let me know which apps you love but failed to make the list.