Recruitment strategy 101: 5 simple ways to attract and retain top talent
After the Great Recession hit, employers spent the next several years with the upper hand. Their recruitment strategy could include slashing benefits, allowing toxic work cultures to persist unchecked, and dragging interviewees along during the hiring process — and there was very little job applicants could do about it. People desperately needed jobs, and out of this necessity came a willingness to put up with some pretty unreasonable treatment.
As the economy has slowly rebounded, that power differential has started to shift. These days, companies that want to attract and retain top talent need to work a lot harder than they did just a few years ago.
Job applicants and current employees once again have a variety of options, and that means your company needs to give them good reasons to join the team and to stay there for the long haul.
Here are five simple tips to help you improve your recruitment strategy.
1. Bulk up your branding
Most companies wouldn't expect people to purchase their product if they didn't first make a compelling case that it was worth buying and would in some way enhance the customer's life. So why should it be any different if you're looking to "sell" a potential employee on the value of working for your business?
To put another way:
If you want to attract top talent to your company, it's important that your company appears to be an attractive place to work.
Culture is especially important to millennial workers, who are rapidly taking over the workforce. That means you must pay attention to how your company is perceived by professionals within your industry and the broader public. Is your company known for treating its employees well? For being innovative? For transparent and ethical business practices?
If the answer to any of these questions is "no," then it's time to start rewriting your internal culture and defining your company's values. This will allow you to:
Better screen candidates in terms of whether they're a cultural fit.
Attract the kinds of people who value well-being, innovation, transparency and ethics — and when your company is full of these kinds of people, it's likely to deliver on all four fronts.
Appeal to applicants who are most-likely connected to other, similarly minded people — so when it's time to recruit again, your employees will be a stellar referral resource.
2. Expedite the hiring process
One survey found that most professionals are turned off by a lengthy hiring process. Even five weeks was deemed too long by many job seekers, who will often look for employment elsewhere if a given process is dragging on and on.
In addition to coming up with a recruitment strategy for expediting the hiring process, make sure to keep candidates in the loop from start to finish. Applicants often grow frustrated when potential employers fail to provide updates during the screening and hiring processes.
3. Enable employees' professional development
Most employers mistakenly assume that the No. 1 reason people leave a job is money. But, in fact, the absence of professional advancement opportunities is more often cited as a reason for employee turnover. Thus, it's critical to invest in employee's professional development by:
Providing employees with funding to attend conferences, workshops, etc.
Offering employees educational stipends for pursuing advanced degrees.
Creating a mentoring program.
Giving employees technology and equipment upgrades that allow them to continue growing their skills.
Promoting from within whenever possible.
4. Make customizable benefits part of your recruitment strategy
Employees are more likely to want to join (and stay at) a company if they're treated like the human beings they are. That means recognizing that different employees have different needs and priorities, and then supporting them accordingly. You can do this via a customizable benefits program that lets employees develop their own benefits packages.
Options might include (but are not limited to):
Student loan repayment
Stellar parental leave policies
Supplemental insurance policies (e.g., disability or cancer)
Reimbursement for relocation expenses
Profit sharing
Flexible scheduling and/or remote work options
5. Invest in employees' well-being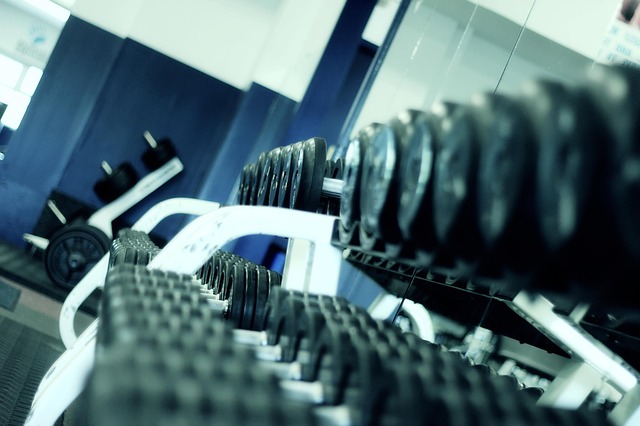 This should be a no-brainer, but it's shocking how many companies fail to operate in a way that reflects this simple truth: If your employees are miserable as a result of overwork or a toxic work environment, they're not going to feel particularly loyal to your company. On the other hand, if they're happy and healthy, they're going to be more engaged, productive and satisfied at work.
How can you make sure the latter happens? Try to incorporate the following into your recruitment strategy:
Invest in healthy office meal plans. There are a variety of health-conscious options, such as Freshly, that can be delivered right to your office door.
Enforce reasonable limits on the number of hours worked each week.
Encourage employees to leave work at the office.
Incentivize employees' well-being by providing them with wellness stipends for gym memberships, chiropractic appointments or massages; encouraging them to get plenty of sleep (you could even provide them with stipends to buy more comfortable mattresses or black-out shades); stocking the office with healthy snacks; and providing employees plenty of paid time off to tend to appointments and family obligations.
Make sure executives and management are modeling a healthy work-life balance.
Regularly express appreciation for team members' contributions.
Take steps to make sure your work culture is marked by respect, support, empowerment and positivity.
Sure, utilizing these recruitment strategies might require a fair amount of effort and expense. But given that top performers can deliver 400-percent more productivity than under- or average performers, it's worth every penny.