How to identify a great small business phone system
Picking the right phone system for your small business is a big step. It's a key part of your customer interactions and a way to differentiate your business from competitors. Choose wisely and you'll be able to provide a professional customer experience that also helps you save time and stay organized.
To find the best system for your business, you must learn which platforms are available on the market and the features they provide. Then, evaluate each potential phone system based on how it meets your needs as a business owner and entrepreneur.
The best small business phone system will provide the services you need at a price you can afford.
Why your small business needs a dedicated phone system
As a small business owner, you wear a lot of different hats. You're an owner, a manufacturer, customer support, and billing all rolled into one. It's hard to even find free time, let alone think about cultivating a healthy work/life balance. With a small business phone system like SmartLine, you have the control you need to make some of those responsibilities easier.
If you're running your business through a personal phone line your caller ID tells you as much as it can — but it's sometimes impossible to know whether an incoming call is a potential customer or, say, a robocall. Can you let it go to voicemail, or should you interrupt family time to pick up the call?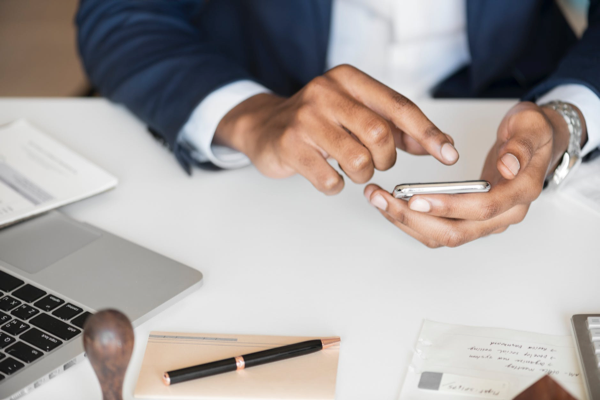 Speaking of voicemail, what kind of greeting should you use? A personal greeting will sound unprofessional to potential customers, but a professional message might confuse friends or family you don't talk with often.
Having a dedicated phone system for your business solves this and more. It keeps your professional communication separate from your personal communication.
With SmartLine as your phone system it's easy to stay organized. You have a separate phone number, voicemail inbox, and the ability to set business hours, all of which help you stay on top of every business call.
What your small business needs from a phone system
Time to get a pencil and write down a list of your specific requirements. Don't think that's enough? Put them in a spreadsheet that categorizes these requirements based on importance. Classify features as Needs, Wants, or Nice-to-haves:
Needs are features that are non-negotiable.
Wants are features that you would like to have, but can live without.
Nice-to-haves are features that you think would be valuable but wouldn't stop you from making a purchase.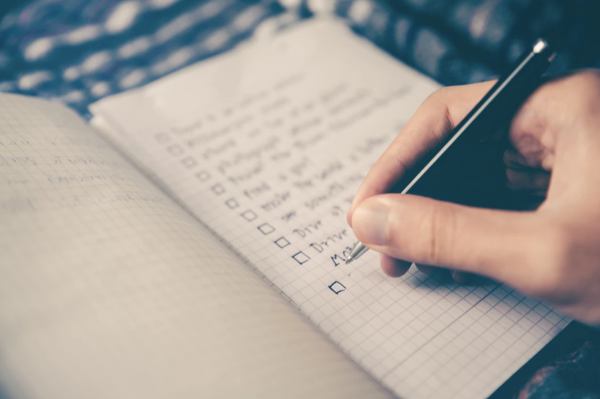 For example, you might need to consider how many additional lines you'll need. One may be enough. If you need one line for you and one for a partner, or there are two different types of products you sell, additional lines may be required.
Other considerations might include:
The type of number you need (local vs. toll-free)
A dedicated voicemail with transcriptions
The ability to set business hours
Caller ID settings
Your spreadsheet will look something like this:
| | | |
| --- | --- | --- |
| Needs | Wants | Nice-to-haves |
| 1 additional line | Ability to set business hours | Toll-free number |
| Dedicated voicemail | | |
| Caller ID | | |
Now, determine how much you're willing to pay. This will quickly disqualify certain platforms before you spend too much time researching their features. By combining your price analysis with the requirements spreadsheet, the research process is more effective and efficient.
And make sure you check into what contracts are required. A platform like SmartLine, with no contracts, gives you the most flexibility when choosing the a phone system for your business.
Which small business phone system is right for you?
The right platform will have everything you've listed in the Needs column, as well as a good balance of Wants and Nice-to-haves. As you're researching potential small business phone systems, you can use this information to quickly identify and weed out platforms that don't work.
To get started with this search, check out the top fifteen or so services on Google. User review websites can also help surface competitors and similar platforms. Their reviews are also a good place to find qualitative insights on the experience of using each product.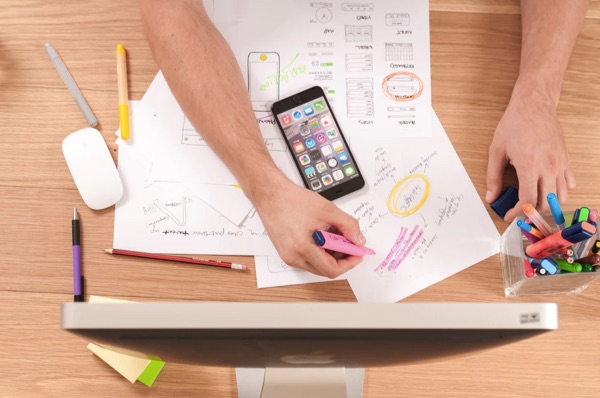 This is another point where your spreadsheet will come in handy. Add a tab to track platforms and start digging into the Features section of each company's website. Note each provider's pricing tiers to see what features are included and if any contracts are required. A less expensive tier with fewer options may be adequate for now, but need upgrading as your business grows. But a platform that meets all of your needs, wants, and nice-to-haves, yet is too expensive, is simply not a viable solution.
Once you have narrowed your choices to just a few potential systems, it's time to reach out and speak directly with each team.
Confirm the information you found on their website and talk through any questions about their features, price, or payment options.
Verify that the service integrates with your current technology as well, even if it's just your smartphone.
Ask for a demo and see if there is a free trial to test out the product yourself. This helps you see how different features will work for you as a user. Your ability to interact with the platform is just as important as the features it provides.
Each of these steps might not be necessary for you in particular, but they do help to frame fill in any questions you weren't able to answer through their website.
When you've done the research, know which platforms fit your needs, and spoken directly to their team to ask any questions — the right platform is easy to identify. You can be confident that your new phone system will support your small business.
A small business phone system helps you grow
A good phone system makes it easy to maintain a professional appearance. Use it to build long-term customer relationships, maintain a work/life balance, and maintain a professional image, no matter the circumstances.
Using SmartLine, you can easily add a local or toll-free number for your business and keep it separate from your personal line. With a free trial, and starting at $9.99 a month after that, you can get started with your business phone line today.
Image by: Image via Pexels Image via Unsplash Image via Unsplash