The importance of cross marketing for your retail business
Upcoming event: See how our commerce options can help your business adapt to the shifting landscape at GoDaddy Open 2021 on September 28.
I was always taught that if there's food on your table and food on my table, then everyone eats. The same concept holds true when it comes to cross marketing for your retail business. If I promote your store and you promote mine, then we can both enjoy mutual customers. Take, for example, the day spa that left flyers for prenatal massages in a maternity clothing store. During her third trimester of pregnancy, my wife saw one of those flyers and decided it was time to relieve some of the tension she had in her back and neck. If not for cross marketing, she might never have found that day spa.
How does cross marketing work?
Cross marketing, which is also sometimes known as cross promotion, can save your business time and money, while increasing your advertising exposure. The beauty of cross marketing is that you don't have to be a large chain. Small business owners can benefit from teaming with other businesses with offerings that complement their own — like the day spa and maternity clothing store example above.
Through these strategic collaborations, you can increase your brand awareness and revenue without breaking the bank.
Let's say you run a local fitness studio focused on small-group training for women. The first step to creating cross marketing opportunities is to brainstorm relevant local businesses that your clients (and prospects) might frequent. Be sure these business have a positive online reputation since you'll be mingling your brands together.
Some examples might include:
Vegan restaurant
Local sporting goods store
Day spa or massage therapist
Chiropractor
Clothing boutique
Once you've brainstormed the list, figure out your marketing angle for each one:
Vegan restaurant: healthy diet and regular exercise
Sporting goods store: you need somewhere to use that new outfit
Day spa: look good and feel even better
Chiropractor: tailored exercise plan
Clothing boutique: feel confident in what you're wearing
Once you have your angle, approach the local business owners to gauge their interest in teaming up. The fact that they can promote their business with minimal investment should be incentive enough to give it a try.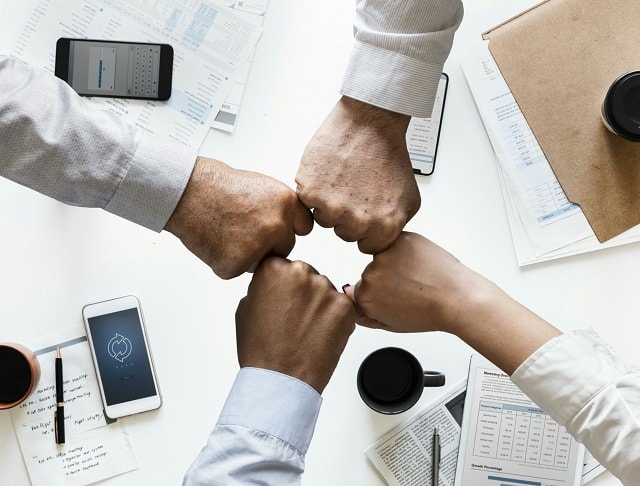 Cross marketing ideas
Once you have the buy-in from your cross marketing partner, you need to have a marketing plan. Here are some ideas for campaigns you can run together:
Cross marketing on social media
Assuming you both have a social media presence, posting about one another or hosting a joint event online is a cost-effective way to promote visibility of your business to your partner's audience. You want to be sure that you have a good grasp on your partner's buyer persona, so that you're not blindly posting content that might turn off your new audience.
If you were partnering with the vegan restaurant, then you might post about a new pea protein supplement you have in stock, or what to eat before and after a workout to make sure you get the necessary nutrients.
You also might want to host an open house event that has an exercise portion and nutrition portion featuring vegan recipes. Ultimately, you want to marry your knowledge with your partner's focal point.
Cross marketing with an email newsletter
Along the same lines as social media, you can share your thought leadership or knowledge with your partner's audience through a co-sponsored email marketing newsletter.
The best way to move forward with this plan is to send the co-authored content to your contact list within your own email marketing account, and have your partner do the same with their contact list.
This way, you can comply with CANSPAM regulations by not sending to contacts who have not opted in for your emails.
If you were partnering with a chiropractor, you could include an article about easy exercises to help strengthen your neck or back. Bonus points if you can include a photo or video of your team performing the exercises, because then your prospective customers see just what you can do.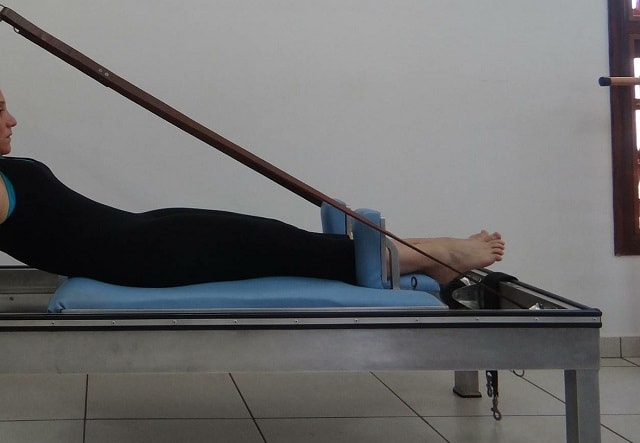 Editor's note: Need an email marketing platform? Try GoDaddy Email Marketing. You can design a beautiful campaign in no time, as well as track and measure results to see just how well your cross marketing efforts are fairing.
Cross marketing with shared promotions
Increase the reach of your current sales or promotions through a cross marketing strategy that will target similar clientele. You can create flyers or postcards to promote the sale or giveaway, or consider printing a larger sign or poster to ensure shoppers are aware.
If you were partnering with a clothing boutique, imagine boutique customers choosing a clothing tag out of a jar and bringing it to your fitness studio to see if they won a free month of training. You get foot traffic into your studio, and the boutique gains goodwill from its customers for "giving away" a free month of personal training.
Get started cross marketing today
Your first step is to identify your potential cross marketing partners and figure out your marketing angle for each. The more prepared you are when approaching your potential partners, the more they'll want to join forces with you. Just make sure that there's mutual buy-in, so both brands are represented professionally and fairly. Good luck!