Why you should share your health articles on Facebook for Business
The healthcare industry has always had a somewhat hesitant relationship with social media thanks to industry regulations like HIPAA and other patient privacy restrictions. However, when executed well and driven by informational content rather than sales-focused content, Facebook marketing offers healthcare companies a great deal of opportunity. This includes Facebook for Business, given the recent changes in the news feed algorithm, which now more favors informational content more than ever. So, here's the bottom line: It's time to round up your health articles.
Who's on Facebook?
First let's consider the Facebook audience. As of the first quarter of 2016, Facebook had 1.65 billion monthly active users. That is the largest online audience in the world. Moreover, we know a great deal about each Facebook user based on profile information, interests and geographic information, which makes Facebook the most widely available and robust network from a pure audience segmentation and targeting standpoint.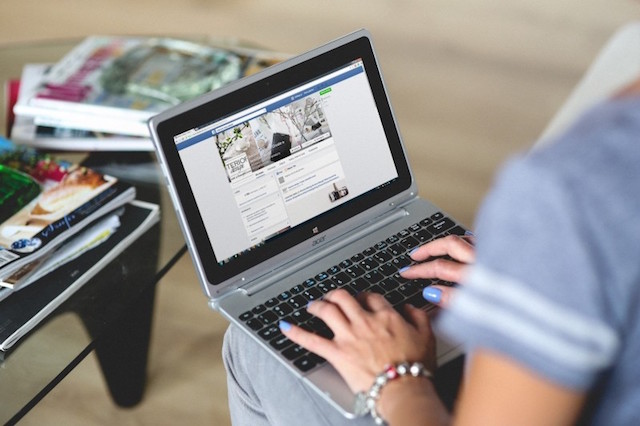 Now, factor in the fact that the population of Facebook users is aging. As you see in the chart below, much of the Facebook audience is already or will soon be at an age where more health issues become more prevalent. This concerns both the baby boomers who are now starting to hit 70 as well as their adult children who are becoming their main caregivers in addition to caring for their own children. Those two groups combine for 63 percent of Facebook's audience.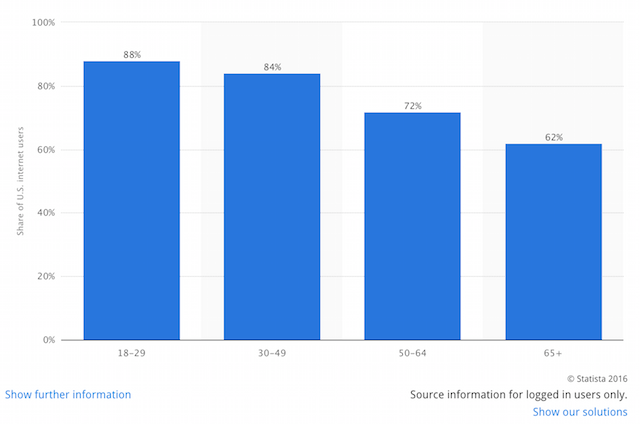 So, we have the largest audience in the world — and it's aging and approaching the prime window of demand for relevant health information.
The almighty algorithm
The recent algorithm changes are a key factor in the value of Facebook for Business as part of your strategy. Facebook recently published a post titled, "Building a Better News Feed for You," which outlined how the company was moving to favor friend and family posts over news industry articles. Per the post: "Your feed should inform. People expect the stories in their feed to be meaningful to them — and we have learned over time that people value stories that they consider informative."
This evolution in the way Facebook prioritizes individual news feeds means industry publications will not be able to dominate news feeds.
News organizations will have to work harder to get their Facebook audiences to share their content to get to the top of users' news feeds. This also means that the value of advertising relevant and informative articles on Facebook will increase.
The ability to get into the top of a Facebook news feed won't be based on timing.
They need an audience to consume and share those articles; those articles will have to fight for air time with posts from friends and family. So, there is a growing population on the largest social network in the world that will soon want health-related information. However, Facebook's algorithm changes will make it harder for users to find relevant articles from brands and publications vs. friend and family posts.
As a healthcare organization, you are then either relying very heavily on the organic sharing of content to make any significant impact on Facebook, or you can look to Facebook for Business to help get your health articles into the feeds of those who need it most.
Why use Facebook for Business to promote health articles
Facebook for Business is a smart investment. Here's why.
1. Personalized messaging.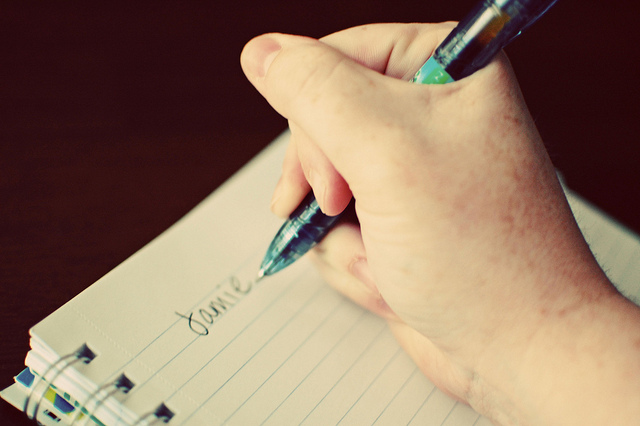 Given the amount of information Facebook users share, organizations have a much better opportunity to make ads personalized and addressable. You can quickly identify and target your audience via location, demographics, interests and behaviors, all on a cost-per-click model, which gives you a great way to micro-target on a streamlined budget.
With its audience size, Facebook allows you to learn the most about the largest audience possible.
When matched with the advertising options, Facebook provides a complete set of options to test and target advertising for your audience interests — whether you're providing information about a specific disease like diabetes or a more general health articles, such as planning for your parents' health needs.
2. Mobile reading made easy.
As Google illustrates, the world has moved to micro-moments, in which individuals are consuming content on their mobile devices at an unprecedented rate. Having a way to accurately be present with a user when he's reading content on mobile is essential. Facebook has one of the largest mobile audiences with more than 700 million people visiting the platform on their phone or tablet every day.
3. Greater audience reach.
Facebook places ad messages directly within news streams. If the content is informational, useful and correctly targeted, your desired audience is more likely to see your ads and engage.
In conclusion
As the population ages and people turn to both the internet and their networks for relevant information, Facebook for Business — with its targeting and CPC model — can help you get your health articles in front of the right people when they need it most.
Image by: juhansonin via VisualHunt / CC BY