Rachel Allmon operates C2M Management Consultants, a human resources and management professional consulting group based in Arlington, TX that offers development services for personal and career, business and organizational, leadership, team, and brand. Follow her on Facebook, Instagram, Twitter and YouTube.
The who:
Given a business name is so central to a brand, we tend to put a lot of importance on it. How did you arrive at a name, and how do you feel about it now that you've been in business a while?
In 2007, we began in Baton Rouge, Louisiana as a small administrative consulting service for non-profit organizations — mostly churches — hence, the original meaning of our name, Church Management Consultants (C2M). Over the past 14 years, our operations have expanded to reach organizations of all types, assisting them with operations, marketing, and human resources solutions with the same level of dedicated support as before.
What's your physical location?
In 2016, our firm relocated to Dallas Fort-Worth as an internet-based company only. Due to recent growth and demand, we are working to secure physical offices and a warehouse southwest of DFW.
With some brands, location is a key component. Is there anything about the place you live and work that's shaped your own brand?
Not particularly. Our services are universal and require a lot of hands-on technical expertise and oversight. Most of our services require remote and on-site access of client business location and facilities (e.g. software installation, training facilitation, and administrative support)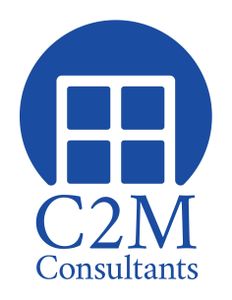 How would you describe your professional experience and background?
I am a 20-year human resources management professional, currently holding certifications in Microsoft Office, Quality Matters-Master Instructional Designer and Course Reviewer, and currently working on my fourth start-up asset.
I have assisted individuals and organizations in building sustainable small and medium size businesses — which are still thriving today.
Additionally, my passion is curating and creating equitable and sustainable business and brand solutions for my clients and partners across industries. My latest endeavor also includes ongoing Doctoral Studies in Business Administration, which I hope to complete within the next three years.
Could you describe the scope of your operation?
We provide the following services to clients in the U.S. and abroad:
Management Consulting Services (Includes Career Coaching)
Professional Development Training
Transport and Logistics
Instructional Design
Publishing and Editing
Photography
Our vision is to impact global communities through strategic partnerships which incorporate our values: equity, kindness, and support.
Our mission is to assist individuals, entrepreneurs, communities, and organizations in their efforts of innovation, sustainability, and growth of human and capital resources and systems of support. It is our aim to deliver strategic results and equitable solutions for each project that we serve as partner to, and/or endorse.
Some entrepreneurs describe an aha! moment, the instant they decided it was time to take things into their own hands. Could you describe any of those moments you've had?
As a fourth-generation entrepreneur, I feel that it's a gift inherited at birth and developed through legacy. Therefore, I have always had a natural ability to take the lead and spearhead projects and initiatives.
However, it was a little different with C2M.
I kept things quiet for nearly a decade to support the dreams of others, to help them establish accountability and build sustainable initiatives. For the past five years, I have been intentional about building my team and the C2M Brand. We are now a trademarked brand, which makes me super proud.
The what:
What kind of projects do you prefer to work on?
Any project that falls within the scope of our services — I am passionate about them all. However, I especially enjoy career consulting, research, analysis, and forecasting, instructional design, project planning, and coordinating.
Could you describe your typical client (if you have a typical client)?
Lucky for us, most of our clients are unique and have a special niche or lane of their own. Our clientele includes corporate executives, educators, government entities, independent authors, painters, jewelers, professional athletes, professional singers, food truck owners, professional drivers, personal trainers, non-profit organizations, retirees, and college students looking for ways to supplement their income through their current interests (or natural talents).
Sometimes we're in a position where it's necessary to turn down projects. What do those situations look like for you, and how do you manage them?
We take pride in being able to produce quality results in every initiative. To maintain this standard, it is necessary to balance service requests with ongoing projects. We offer a complimentary preview session for new clients, to ensure we have a desired solution for them to choose.
From there, clients are added to a queue for project or asset review, assigned to the next available staff (or referred to our industry partners, if there is a waiting period). Overall, we remain transparent from the start and clearly communicate why we are not able to service prospective or existing clients on any project request.
Performance is always important, but sometimes we have to pay close attention to value as well. How do you position GoDaddy products and services for your clients?
While our products are branded, we make good use of GoDaddy web services and marketing tools, such as monthly newsletters and email updates, calendar, and ecommerce tools.
Our website is a go-to and necessary first step for all clients and prospects.
We often recommend GoDaddy products to our clients in need of them. Our staff are also trained to work with GoDaddy products and tools to ensure clients are fully supported.
Could you describe a project that you feel exemplifies you at your best?
The overall growth and sustainability of C2M Management Consultants LLC. While we still have a lot of room to grow — to mark 15 years in January 2022 — it's an exemplary model of what efficient and effective project management can produce.
The how:
An obvious metric for measuring our own success is how much you got paid versus how much time it took. In your experience, what are the advantages and drawbacks here?
As I teach my mentees and advise clients, results always require an initial investment. Whether time, money, psychological, material resources, or physical exertion — there is always a price to pay to produce a return.
The advantage… if you invest in the right place, at the right time, you will make a good return on that investment.
Alternatively, when you place investments in the wrong place (as I have done before), it could not only lead to financial despair, but may have a negative effect on overall mental and physical wellness.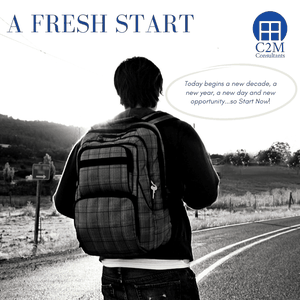 Be sure to place assets, time, ideas, emotions, and trust in the right hands. Not only is the right placement important, but you must also develop the patience and resiliency to see things through. Timing is EVERYTHING, even waiting time.
How does GoDaddy Pro fit into what you do? Could you recommend any ways to get the most value out of it — especially to someone just starting out?
For client web and portfolio assets, GoDaddy Pro allows for seamless transitions between asset management and content development, saving our team time. It has also allowed for better organization and communication throughout projects.
Imagine you could travel back in a time machine to a point where you were like, Forget this. I'm done! What advice would you give yourself?
My personal quote: "Always leave people, places, and experiences better than they were when you found them. Step away and give yourself time. Eventually, the passion, relationship, project, or idea will resurface — bringing with it greater clarity and motivation than before."
What's your parting shot for people who want to be like you when they grow up?
Be the BEST version of you that you can be. There, you remain free, and the world is depending on it!