Check out one of our email marketing success stories as I interview Steve Friedson, the handyman behind Leave it to Steve. Steve's Harlem-based business offers handyman services, interior renovation, interior design and mold remediation.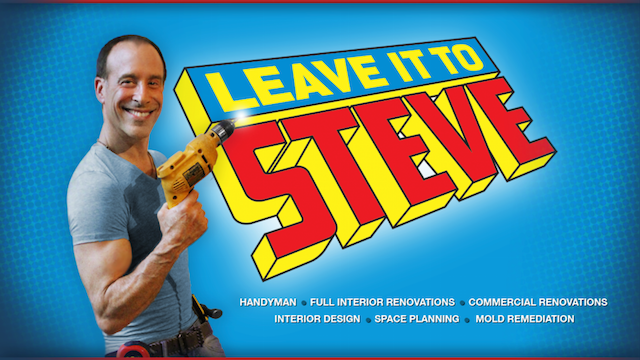 You've been working in NYC for more than ten years. At what point did you create your Leave it to Steve brand? Set up your website? Start an email newsletter?
I started Leave it to Steve full time two years ago and created the site and email newsletters at the same time.
It sounds like you're a pretty busy guy. How do you find most of your clients?
I am busy. I find clients through word of mouth, local sites, and GoDaddy newsletters that I create.
Who's on your email list? Is it mostly prospective clients, past clients, or both?
The list consists of all new prospects, past and present.
How often do you send your email newsletter?
I would like to send these out once a week, but that does not happen. So I send them out about once a month. But every time I send, I get people interested and have gotten jobs from the newsletters.
What kind of response do you get?
My list is small but growing (350 people). I get one third or more to open the newsletter and two or three inquire. I consider that good since the list is small.
That's great! Do you have someone help you with your marketing, or do you handle it yourself?
I do it all myself.
Gotta love the DIY mentality! You're a true handyman. Thanks, Steve, for taking the time to chat with me about your business! We'd love to see more email marketing success stories. To submit yours, all it takes is:
A professional-looking website (possibly with a blog),
a nice headshot, and