As a Reiki practitioner, I can tell you that it's an extraordinary experience to share Reiki with others. It changes people's lives for the better! I often say that the commonality in Reiki practitioners is a desire to contribute to the wellness of the world. So if you're ready to start your own Reiki business and help others lead healthier lives, here's where to start.
What is Reiki?
Reiki is a stress reduction technique that originated in Japan in the 1920s. The word Reiki means, "universally guided life force energy." It is often referred to as an energy medicine. A Reiki session can:
Provide dramatic reductions in stress
Promote physical, emotional and spiritual healing
Empower mindfulness and higher consciousness.
Becoming a professional Reiki practitioner is a very rewarding profession. In addition to helping others, you'll also receive benefits in personal healing and growth.
There are levels of Reiki training; for example, Reiki 1-2 is the beginning course where you'll receive a Reiki attunement along with the information and training you need to give Reiki to yourself and others. Through Reiki attunement, you'll be connected to the Reiki energy itself, giving you the ability to administer Reiki through a series of hand positions.
You can become a professional Reiki practitioner with Reiki 1-2 training; however, most people complete an advanced level of Reiki master training in order to increase their knowledge, experience and skills, and expand their Reiki energy.
A Reiki master class will also give you the ability to teach and attune others to Reiki. Teaching Reiki is a beautiful part of a Reiki practice.
Becoming a professional Reiki practitioner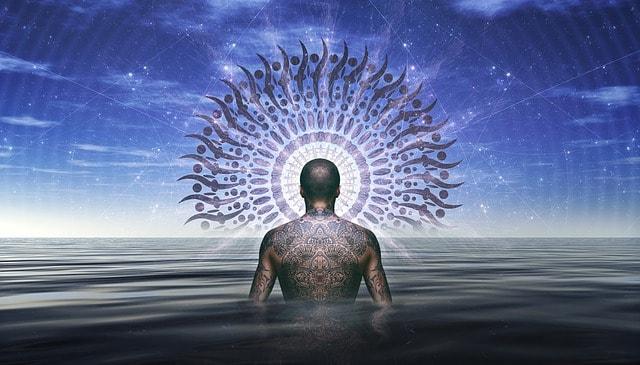 A Reiki practice is a small business just like any other professional service business. That means in order to build a successful practice that can support you financially, you'll need to adhere to best practices in business and marketing.
Here, I outline the basics of becoming a professional Reiki practitioner and effectively promoting your services.
Location
Some Reiki practitioners work out of their home, some have office space, some share space with massage therapists or chiropractors. Figure out what scenario will work for you (and don't forget to look into proper licensing and insurance for whatever option you elect).
Business name
A good business name reflects who you are, describes what you do, has a clear meaning and is easy to say and spell.
When choosing a name, make sure the domain name is available and that it is not already trademarked or used by a competing business.
Editor's note: Try our business name generator tool to get some ideas on your business name and domain.
Consider using your own name or selecting a name that is meaningful to you. I was fortunate that my business name and the corresponding domain name were available. I trademarked Reiki Lifestyle® to protect the name and my brand, something you may wish to consider once you determine your business name.
Domain name
Your domain name is extremely important and should be the same as your business name. It also needs to be easy to spell and remember. Domain names are affordable to purchase through GoDaddy. In fact, I often purchase additional domain names from GoDaddy in case I want to use them in the future.
Email address
Like your domain name, your email address needs to be easy to spell and remember. The best practice is to include your personal name and your web address.
Editor's note: Look professional by matching your business name to your email address. GoDaddy Professional Email brands your communications and shows the world you're a pro.
Business identity
Your business identity should express your unique vision of your Reiki practice. It should reflect why you are in business, what you believe in and what inspires you. I wrote an article about how to create your business identity, which contains useful tips.
Clientele
Think about your ideal client. Who are they? What is their age and gender? Where do they live? What problem do they have and how can you solve it? Do some research to come up with your target audience so you know who you're speaking to in your business communications.
Branding
Your branding communicates your business identity through various elements, including your business name, logo, tagline, color choices, images and written content.
Your branding needs to be consistent in every interaction with the public — on your website, in social media, in print and in person.
It should convey who you are as a Reiki practitioner to your potential clientele. And it's important that you deliver on your brand promises. Our clients are often in vulnerable states and need us to deliver on the promises we make.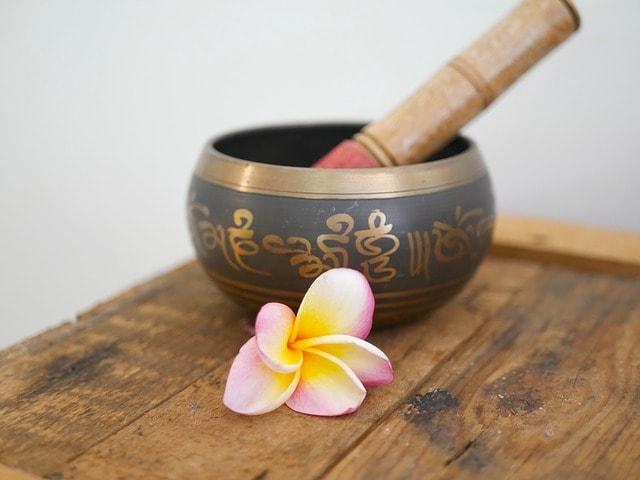 Website
Your website is like your online storefront. It's the first impression people have of you.
The name, content and images need to convey that you are a professional Reiki practitioner at first glance.
Keep your logo simple and recognizable, and make sure your color palette is consistent. Include content that clearly expresses how your services will help your clients — tell them what you offer and who you are. Don't forget to add testimonials from current clients and your contact information.
As for the technical requirements, decide if you're going to build your website yourself or hire a professional. And think about who is going to host your site. GoDaddy's Website Builder makes it easy to create a site from scratch and get it up and running in less than an hour.
Content
The goal of your website content is to communicate how you as a Reiki practitioner can help solve your clients' problems. As you explain how a Reiki session can make a difference in their lives, weave in SEO keywords, such as "Reiki practitioner," "Reiki master" and "Reiki classes." Write concisely, and remember that less is more.
Images
The images you select for your business communications should be royalty free or in the public domain. Online images are often copyright protected. Use high-quality images and stock photos from sites like Pixabay or Upsplash.
Marketing
How are you going to let people know about you? The most effective marketing establishes you as a resource for your potential clients. Build an email list so you can communicate with your clients and students in the future. Connect with current and future clients through newsletters, social media content, blogs, podcasts and more.
Social media
Fun fact: I had to do Reiki on myself to get over my resistance to social media, but now I love it! I am able to spread positive messages and share my passion for Reiki with people all over the world. Facebook, Instagram, Linkedin and Pinterest are all important social media channels for your Reiki business.
Knowledge sharing
As a Reiki practitioner, I believe it's important to be a source of information for clients as well as other practitioners. One way I do this is through my podcast, ReikiChat™. Reiki practitioners from all over the world join ReikiChat™ for an online Reiki circle where we talk about all things Reiki! I also offer a free in-person Reiki circle, write for Reiki News Magazine and offer support to my clients, students and other Reiki practitioners and their success.
In conclusion
Now that you know how to get started as a Reiki practitioner, you can be on your way to bringing wellness to the world. Just remember to create a strong digital presence and market your healing through a variety of online mediums.