This article was originally published on Sept. 9, 2020, and updated on Sept. 20, 2022.
The pandemic forced a creative renaissance in marketing that we're still experiencing today in a post-pandemic world. The shift from huge budget professional shoots and marketing campaigns to low-cost, approachable content still remains in effect.
Whether you're a small business owner or a new entrepreneur, you can take advantage of these new low-cost marketing trends to grow your business without a huge budget. Below you'll learn about these hot low-cost trends and how you can add them to your marketing strategy.
Lo-fi/low-cost marketing trends are the present and future
The marketing world has seen a huge shift in what's considered "quality" content, as well as the types of campaigns to focus energy on.
During the pandemic, we saw the rise of scrappy ads and how they outperformed traditional ads on the platform.
And, this extends across the entire business landscape and is greatly influenced by the type of content published across TikTok, YouTube, Snapchat and Instagram.
Less-polished advertising has a certain appeal and makes even large brands feel more accessible to their audiences.
How small business and brands can embrace the new normal
DIY content just feels more natural to watch.
You don't feel like you're being marketed to.
Here are a few ways your business can use this trend to create low-cost and lo-fi videos, social media posts, and other marketing content in this changing world.
1. Create videos like you were sending them to a friend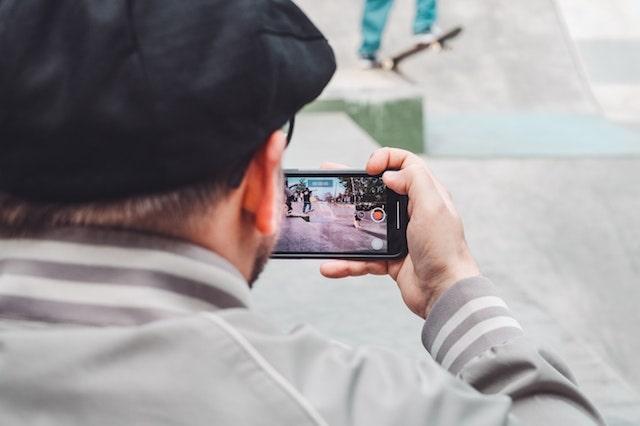 Today, we have a lot of different platforms that cater to live stream videos like Snapchat, TikTok, Instagram and Facebook Live.
This style of video has become the norm and what we expect. It feels more relatable and down-to-earth.
For example, we have the Mint Mobile ad featuring Ryan Reynolds that's him running through a parody PowerPoint. Even though it's low-budget, it's entertaining and holds your attention better than most ads.
You can apply this same style of thinking to your video content, whether it's for a paid advertisement, a social media story or a post.
Imagine you were creating a quick video to your friend about your business: what would you say and how would you say it?
2. Utilize micro-influencer marketing to get your message out
Influencer marketing can help you quickly build brand awareness and grow your audience.
When you think of influencer marketing the first thing that usually comes to mind is Instagram influencers with millions of followers who charge thousands, if not hundreds of thousands, for a single mention of your product or brand.
Think of celebrities like Kim Kardashian who charge between 600k to 1 million per post on Instagram.
However, a lesser-known and more effective approach is to use micro-influencers. Micro-influencers have a smaller following that's usually in the thousands to tens of thousands.
This not only makes them easier to access, but the content they post has much higher engagement. Plus, it will be much cheaper and sometimes free in exchange for your products.
Micro-influencers typically use creative content like DIY brand videos, which feel more authentic to their audience.
It's becoming a much more popular method of influencer marketing. In fact, over 56% of marketers use micro-influencers in their marketing campaigns.
As a local business owner, you can even approach local influencers who have an audience that's primarily people in your town or city.
3. Utilize quick, off-the-cuff content
Great video and social media content don't have to be extensively planned, shot, and edited. Instead, we can take a page out of Gary Vee's book to think differently about content.
[blockquote]Overall, your goal is to create as much content as possible spread across as many different platforms as you can manage.
Best of all, this content is meant to be short and off-the-cuff, while still being packed with value.
Here are some ideas:
Screenshot your tweets and share them on Instagram Stories in Create Mode to create funny and consumable memes.
Take a screenshot of your thoughts on a notepad app and share these.
Run polls to your Instagram and Facebook followers and share the results.
Take pictures or short videos with customers and clients and share these across social media.
Cross-post short video content across TikTok, Facebook, Instagram and Snapchat.
Create Instagram Reels showcasing interesting videos about your products or business.
Hopefully, this has helped you understand how low-cost marketing trends are changing the marketing landscape, and how you can adapt your small business to the changing marketing trends.