For entrepreneur Anita Lee, her journey into baking macarons began as a way to make tasty treats for her children with food allergies. Applying what she learned when making macarons with her kids, Anita launched Colette Macaron and continues to experiment and grow creatively.
Read more about her story below.
Q&A with Anita Lee, founder of Colette Macaron
This interview has been gently edited for length and clarity.
GoDaddy: Tell us about your business.
Anita Lee: I started my Colette Macaron business three years ago. I sell macarons out of my home and I do pop-ups around the Bay Area. And I think our unique take — with color and flavors — it's something that you may not see elsewhere.
GD: What made you interested in making macarons?
AL: Well, I started out cooking in general because my kids have food allergies.
I was trained in architecture and graphic design. I ran a kids clothing line when I started having children, just to be a business owner and have the flexibility to work from home.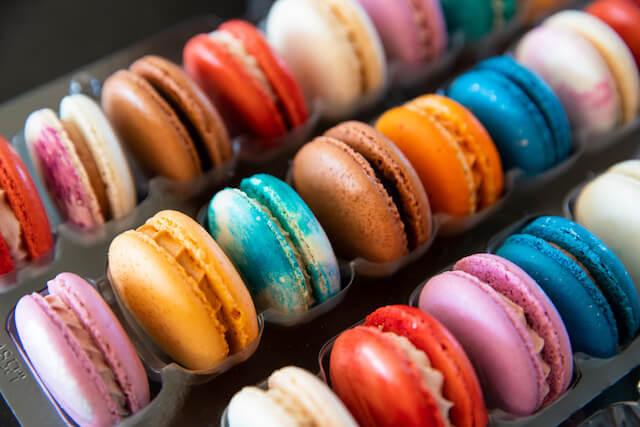 And so I started cooking and baking, and then one thing led to another, to macarons. We saw a TV show with kids trying to bake macarons and I was like, let's try to make it for fun and see if kids can do it. Let's try it. And then the first batch was good. It was pure luck, though, because after that I had a lot of failed batches.
GD: How did you manage to master macarons?
AL: Trial and error. The cookie itself, it's so finicky. Some days, it would be perfect and then occasionally it would crack. It just wouldn't work. And sometimes different flavors might alter the outcome too. There's a lot of trial and error. And just not giving up.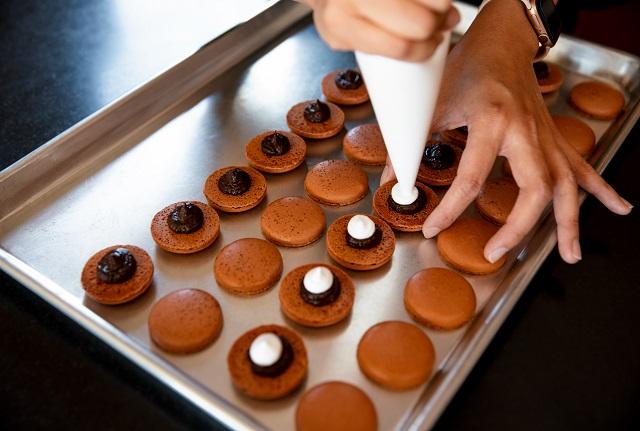 GD: What are some of the most valuable lessons you've learned since pursuing your business?
AL: Listen to customer input. I've had some funky flavors like Thai curry and bacon. It's hit and miss. Not everybody's as adventurous as I am in flavorings.
GD: Why work for yourself when there's stability in working for others?
AL: Well, I have two kids at home right now, in school, so just being able to take a morning off to go on a field trip with them, for example. And I can work around their schedule. I can do deliveries while they're in school or weekend pop-ups. It works for our family right now.
GD: What is your guiding business philosophy?
AL: Keep pushing myself. To figure out ways to grow. And I don't think I would want a storefront in the immediate future. I like the current business model that I have. I've grown since I opened and just keep on trying new things.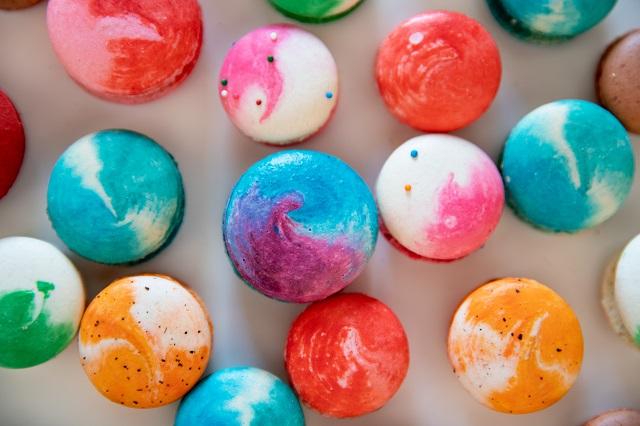 GD: What's the best part of your day?
AL: Flexibility. My schedule works out really well. Also, to see people's faces when they eat a macaron and they love it. That's priceless.
GD: What advice do you have for someone just starting out?
AL: Definitely market research. And just figuring out operation costs. It's hard to run a business.
GD: How do you define success?
AL: It's a state of mind. For me, it's just the constant drive, wanting to grow as a person.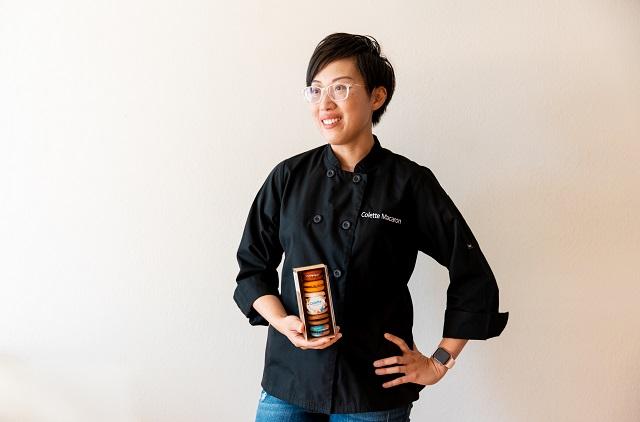 Thank you for sharing your story with us, Anita! Visit Anita's colorful Instagram account if you're interested in seeing more of her tasty creations.