Side hustling has become a prominent trend in the United States. A source of revenue on the side affords individuals opportunities to pursue their passions, augment their income, and explore entrepreneurial endeavors.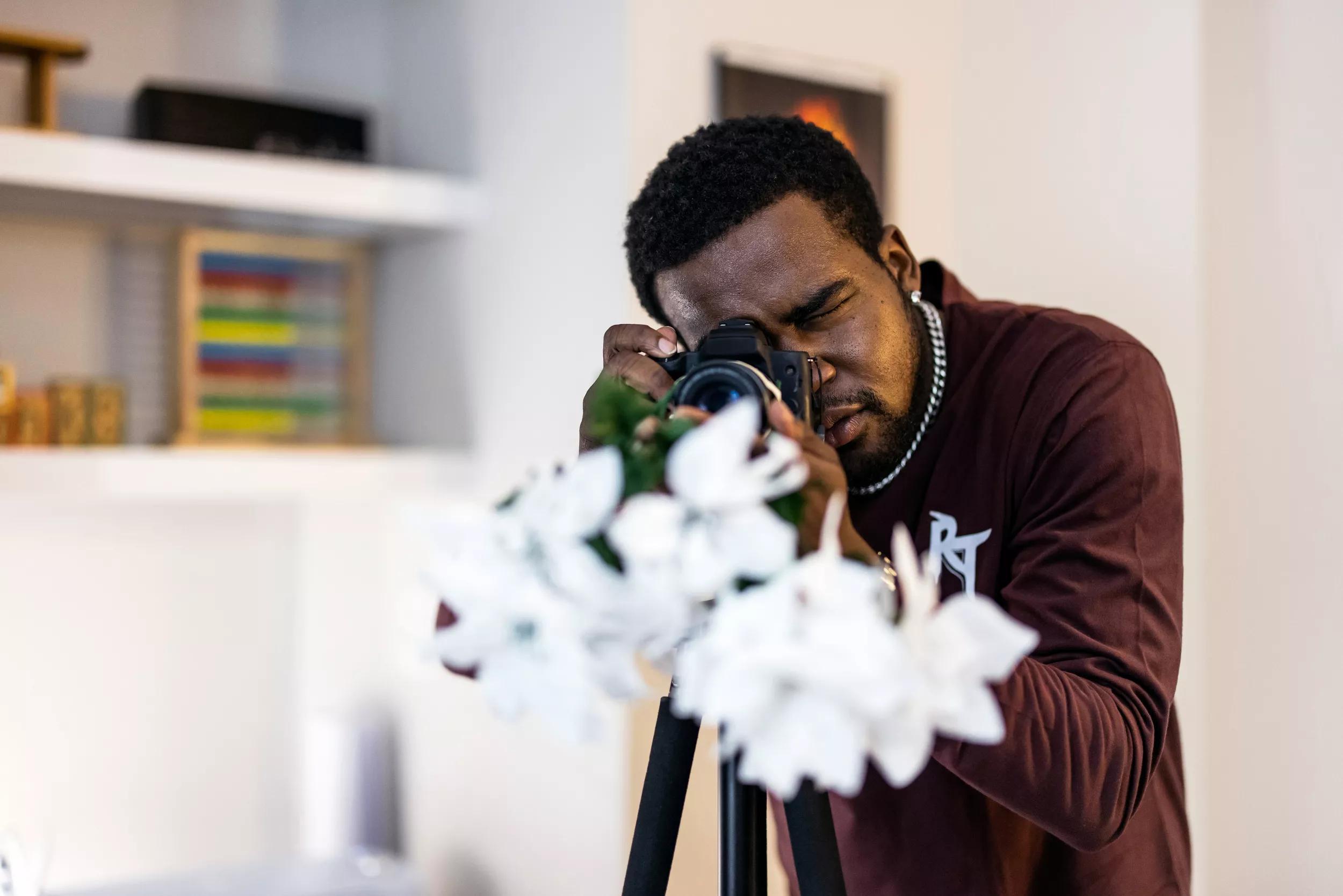 "My side hustle was able to support me during times of economic instability and has allowed me to increase my income with the new skills that I've gained being a business owner"

—Rahiem Thompson, Side Hustler & Founder of Roletape
We recently conducted an extensive survey, gathering insights from over 1,000 side hustlers across the country. This blog post unveils the key findings, shedding light on the motivations, experiences, and successes of these individuals.
Join us as we explore the fascinating world of side hustles and delve into the data that reveals the impact these life-changing ventures can have.
Costs & investments in side hustles
Starting a side hustle often requires financial investments. Our survey sheds light on the average costs incurred by U.S. side hustlers — on average, it cost side hustlers $4,200 to launch their businesses.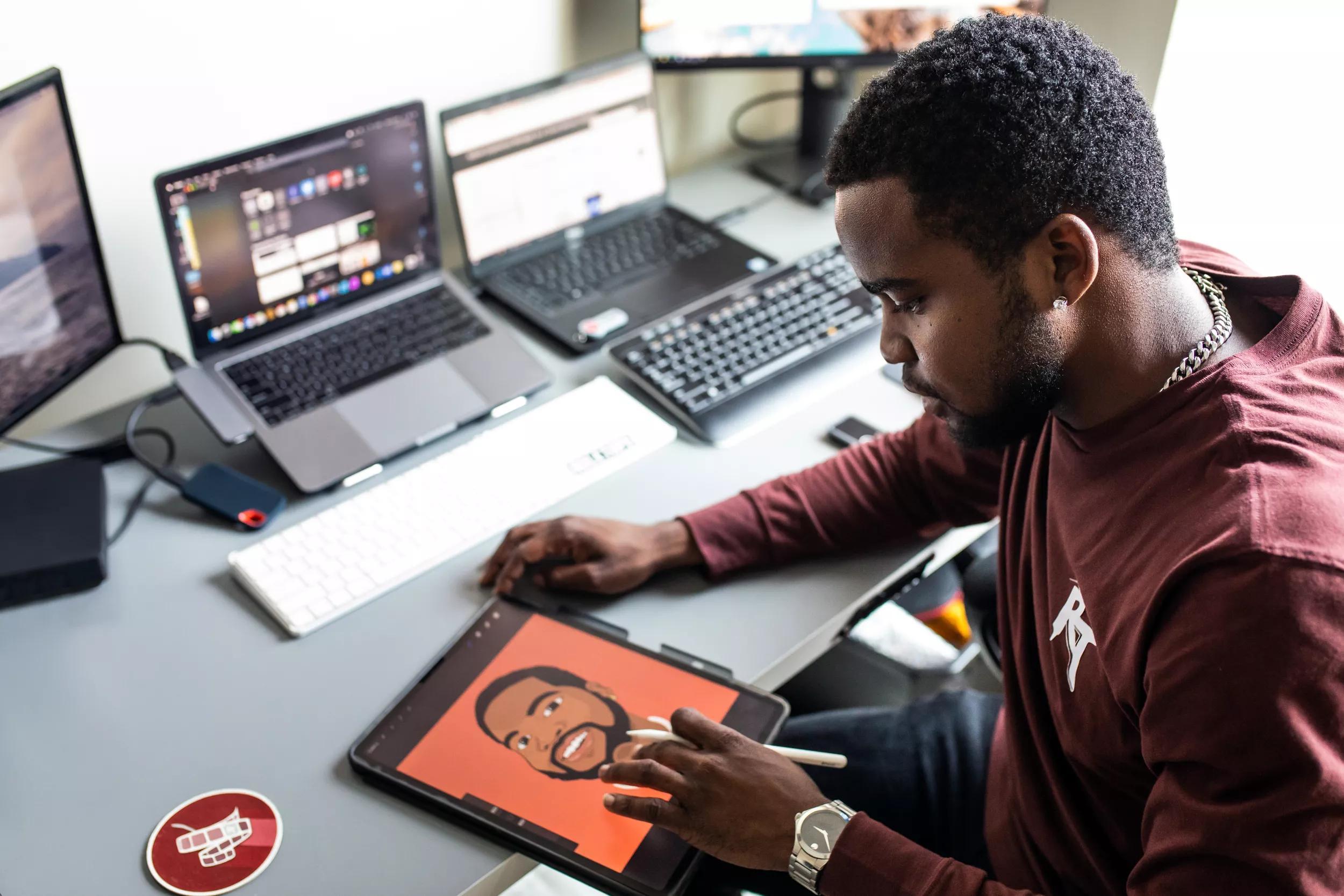 "In college, I invested around $3,500 to kickstart my video production company. This encompassed several essential items: my initial professional camera, which cost $650, a drone for aerial shots priced at $900, lighting equipment totaling $350, a website setup costing $350, business cards and brochures amounting to $250, editing software valued at $300, business registration expenses of $250, and various tripod stands and accessories amounting to $500. Operating a business comes with significant costs, and as we've grown our client base and upgraded our equipment, expenses have only risen. Recently, I made a substantial investment of $5,000 in a cinema camera.

—Rahiem Thompson, Side Hustler & Founder of Roletape
It's interesting to note that over half of the participants spent less than $1,000, indicating that many entrepreneurs embark on their ventures with minimal financial outlay. On the other hand, one in nine side hustlers invested more than $10,000, highlighting the significant variation in startup costs.
Age of side hustlers
Our survey reveals that U.S. side hustlers tend to be younger when they embark on their entrepreneurial journeys. On average, participants started their first side hustles at the age of 24, which is notably younger compared to Australia (28 years old) and the U.K. (32 years old). This trend emphasizes the entrepreneurial drive and resourcefulness exhibited by younger individuals in the United States.
Website development & timeframe
Establishing an online presence is crucial for many side hustlers. Our survey provides insights into the timeframes involved. On average, side hustlers took five weeks to build their websites. However, an interesting finding is that half of the respondents completed this task in just a couple of days, while one-quarter required a month. These results highlight the importance of efficient website creation to establish a strong online presence.
Revenue generation
Side hustles in the U.S. can be financially rewarding, as indicated by our survey. In 2022, side hustlers reported an average revenue of $22,000, with one-third of respondents earning more than $10,000. These figures underscore the potential for significant income generation through side hustles and showcase the impact they can have on individuals' financial well-being.
Popular side hustle offerings
Our survey unveils the most popular offerings among U.S. side hustlers. Self-made goods, professional services, and reselling emerged as the top categories. This diversity of offerings highlights the breadth of talents and skills harnessed by the side hustlers we surveyed, as well as the versatility of their entrepreneurial pursuits.
Multi-faceted side hustles
Almost two-thirds of participants in the survey had engaged in multiple side hustles, demonstrating the propensity for entrepreneurial endeavors among this group. This finding signifies the flexibility and adaptability of side hustles, allowing individuals to explore various opportunities simultaneously.
Time commitment
The side hustlers we surveyed exhibit dedication to their businesses, with an average weekly time commitment of 13.6 hours. One in six side hustlers spends over 20 hours per week on their ventures. This level of commitment exemplifies the hard work and determination necessary to succeed in the world of side hustling.
Embracing digital channels
The survey reveals that a significant portion of U.S. side hustlers has embraced digital platforms. Almost half of the respondents have created a social media presence for their businesses, while more than one-third have built websites. Additionally, a similar proportion has established online stores. These digital channels serve as vital tools for side hustlers to promote their offerings, engage with customers, and expand their reach.
Investing in automation & technology
To alleviate the pressures of living costs, 24% of side hustlers surveyed have invested in automation and/or technology. This investment demonstrates their innovative approach to streamline operations and enhance efficiency, reflecting the entrepreneurial mindset prevalent among U.S. side hustlers.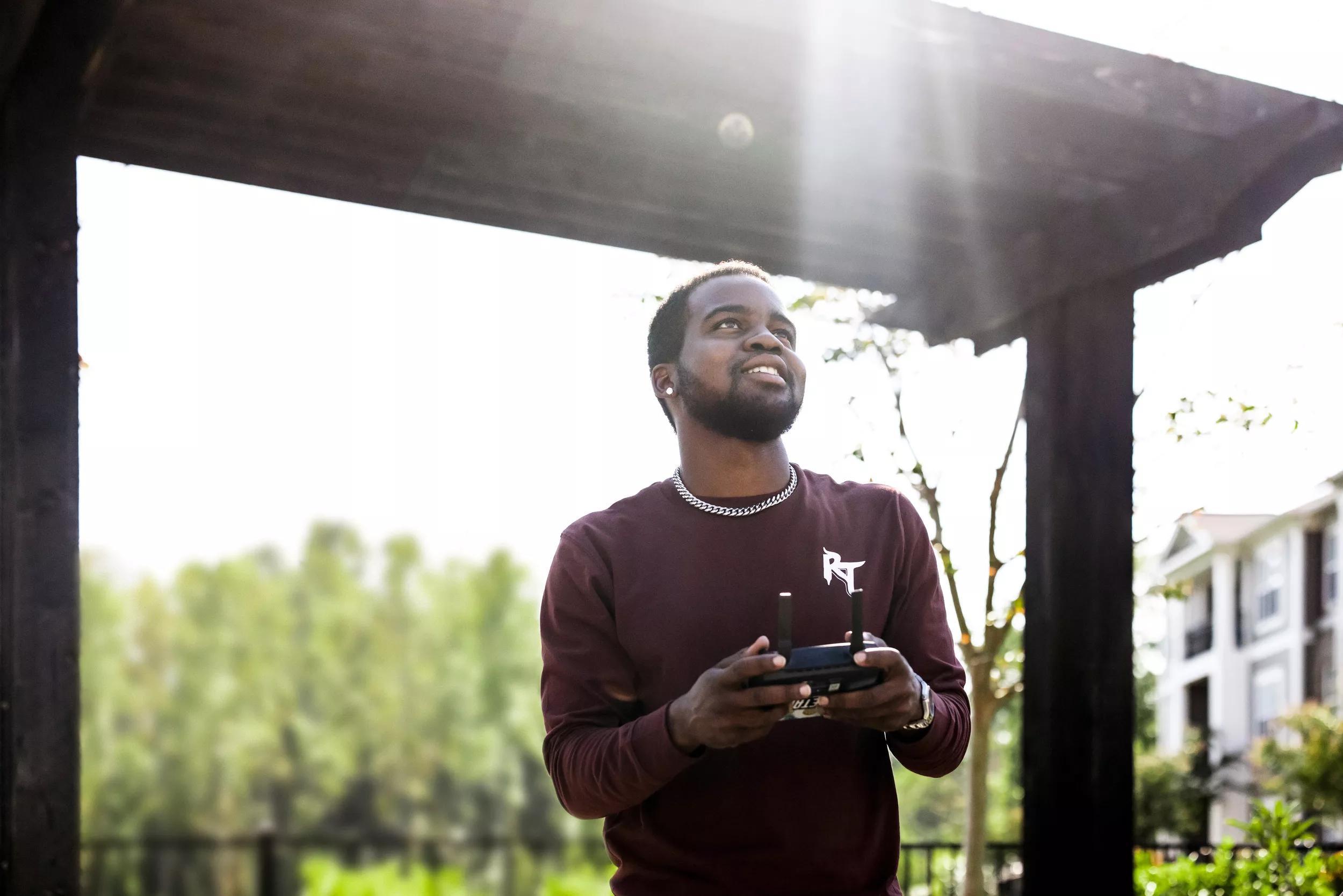 "Advancements in AI have allowed me to supercharge my business workflow. I'm able to generate scripts for videos, improve my website SEO, write blog posts, communicate with customers and create new concepts for photoshoots at the blink of an eye. Coming from a computer science background I understand the power of automations, and these new tools have allowed me to make profound progress in areas of my business that would normally take me hours or days."

—Rahiem Thompson, Side Hustler & Founder of Roletape
Data-driven business strategies
Nearly half of U.S. side hustlers we surveyed leverage social media performance data to adjust their business strategies. However, one in five side hustlers has access to this valuable data, but is unsure how to effectively utilize it. This finding highlights the importance of empowering side hustlers with the necessary knowledge and tools to leverage data for informed decision-making.
Payment methods
U.S. side hustlers employ an average of 2.9 different payment methods, reflecting their adaptability to customer preferences. While online payment systems like PayPal top the list, cash and credit/debit cards also remain prominent. The ability to accommodate diverse payment options further enhances the accessibility and convenience of U.S. side hustlers' businesses.
Conclusion
Our survey of U.S. side hustlers provides valuable insights into the dynamic and growing landscape of making money on the side. The findings reveal the diverse range of motivations, experiences, and successes of individuals engaged in side hustles across the country. By understanding these trends and patterns, aspiring side hustlers can gain inspiration and guidance to embark on their own entrepreneurial journeys. The data presented underscores the importance of perseverance, adaptability, and embracing digital channels to thrive in the world of side hustling.