Happy Friday, tech ghouls and digital goblins! Welcome to your spooky weekly roundup from your favorite haunt, GoDaddy Resources. This week, we're bringing you a cauldron full of inspiring content that's bubbling over with insights.
We've trekked through the cob-webbed corners of our blog and social media platforms, braved the unexplored reaches of AI, and risked getting spooked by the specters of sophisticated cyber thieves to bring you these eerily enchanting posts from the past week. Are you ready to brave this week's roundup? Buckle up, let's go!
GoDaddy Resources
As we take a leap into the spooky season, there's no need to fear monsters under your bed or ghouls in your closet. Instead, prepare to be both spooked by and educated on the sneakier specters that lurk in the digital world - cyber criminals.
In the spirit of Cybersecurity Awareness Month, we've cloaked ourselves in digital invisibility and delved into the crypt of online safety to compile a terrifyingly terrific list of content focused on all things security. Are you ready to delve into the dark and make your digital world a little less scary? Don't worry, we've got the garlic to ward off those pesky cyber vampires.
Or, are you looking to revive your small business? If so, dust off your spell books and dive into a chilling (yet charming) article aimed at helping your small business shake off its cobwebs and rise again, flourishing like a phoenix from the ashes.
GoDaddy Social
This week over on social media, our team conjured a captivating TikTok video featuring Johanna Yung masterfully utilizing AI for an awe-inspiring digital marketing campaign.
And, don't miss our hauntingly enlightening YouTube Shorts video to ignite an eternal passion for learning as entrepreneurs!
Thoughts of the week
I've been hammering on about fall in the past few roundups, and this week is no different. Well, it's a little different. This week is the week when I can finally decorate for Halloween without being the neighborhood weirdo (well, weirder weirdo).
Part of the decor includes themed collars for my pets (you didn't think I'd skip a chance to gratuitously show off pictures of my pets, did you?) and they're all as thrilled as I am.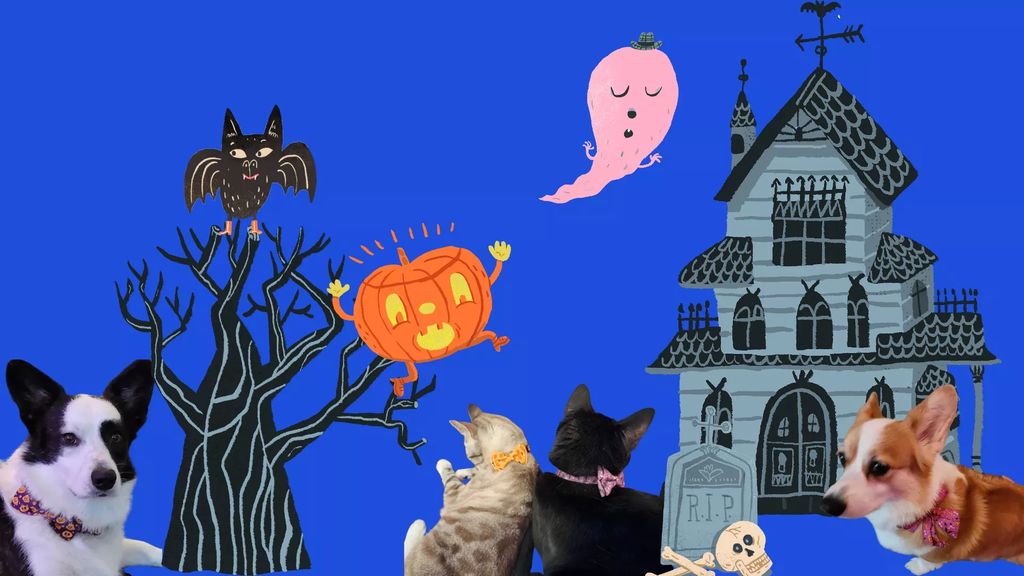 The dawning of October also kicked off Cybersecurity Awareness Month and we're big on digital security learning over here. Don't fall prey to digital werewolves; keep an eye out for upcoming articles on digital safety through the month of October.
Another theme that we're passionate about is how AI can help small business owners. We're kicking off an AI Office Hours webinar series this month to demonstrate various ways to leverage AI to your advantage. Join our rotating cast for AI insights (and fun). No tricks, only treats!
And now, as for me, it's off to my crypt until next we meet. Thanks for flying by and keep it spooky, ghoul friend.
And if you want to make your own spooky images, check out GoDaddy Studio.