WordPress co-founder Matt Mullenweg held the annual State of the Word address on Thursday, Dec. 15, 2022. The State of the Word is an annual update on the progress across the WordPress project and a look ahead to the following year.
This post will recap the highlights of the event, including statistics and features that were released, as well as previews of those to come.
Jump to a section:
State of the Word 2022 livestream
Like State of the Word 2021, this year's event was live-streamed from Automattic's offices in New York City. Live updates were also posted on Tumblr by contributors.
You can watch the full recording of the live stream below.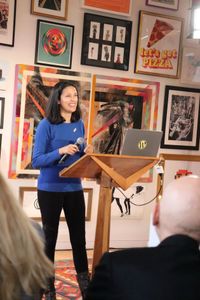 Introduction to State of the Word
The event began with opening remarks by WordPress Executive Director, Josepha Haden Chomphosy. She shared her reflections about "Why WordPress" and the four freedoms outlined in the WordPress Bill of Rights:
To run the program for any purpose.
To study how the program works and change it to make it do what you wish.
To redistribute.
To distribute copies of your modified versions to others.
She followed by asking the question "Why WordPress?" and answered:
These four freedoms remove the barrier to opportunity in the world. By removing those barriers, we secure a free, open, and interconnected web for the future.

You don't need to know these freedoms exist in order to benefit from them, or in order for you to deserve them.

We secure freedoms long into the future for people who may not even know that those freedoms should matter to them yet.
Josepha also followed up by explaining that open source is an idea that can change our generation.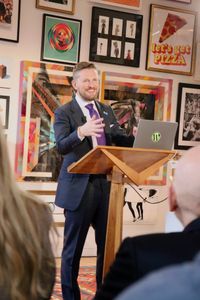 Gutenberg everywhere
Matt Mullenweg took the state and began by celebrating the focus on translation, with over 50 languages supported in 2022.
He then highlighted how the Gutenberg is being used across a multitude of projects, including BuddyPress and Tumblr, which is owned by his company, Automattic. Matt believes that Gutenberg will be bigger than WordPress on its own.
He also highlighted several other projects using the Gutenberg platform:
Also announced was the fact that the project has finished licensing for mobile Gutenberg. During this announcement, Matt highlighted that GPL licensing has a viral component which allows derivative works as long as the same GPL permissions are maintained. He also referenced integrating the Mozilla Public License which empowers Gutenberg to be used as an open-source code base in web apps.
WordPress community events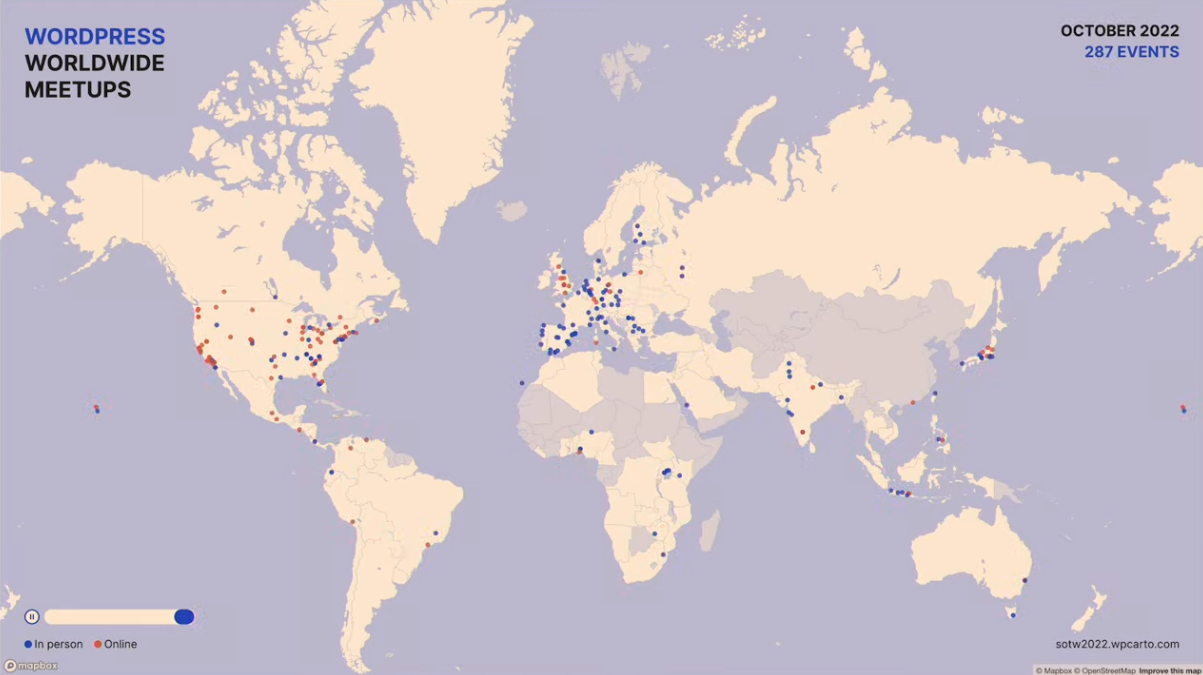 Like everything, the pandemic had a huge impact on the WordPress community. 2022 marked the return of in-person WordCamps, much to the joy of the community. While there was only 1 WordCamp in 2021, there were 22 in 2022, with 34 already in planning for 2023.
Local WordPress meetups, organized on Meetup.com, also saw a return in 2022. Over 500 meetups doubled their events in 2022.
Matt also announced that the WordPress Community Summit will be back in 2023 after 6-year hiatus. The Community Summit will take place in National Harbor, Maryland. This event invites top contributors to come together to network and learn from each other.
WordPress turns 20 in 2023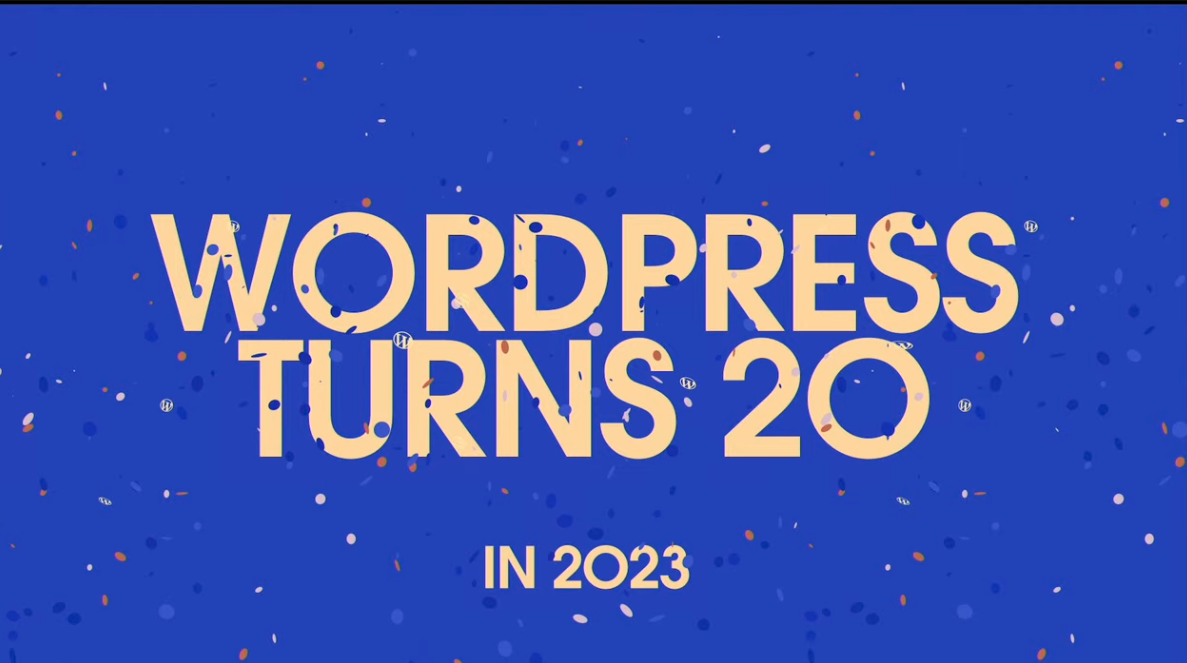 Mark your calendars for a big birthday next year – WordPress turns 20. It also shares a birth year with Creative Commons, also turning 20 in 2023.
You can follow along for celebrations on the 20th Anniversary Site.
Make WordPress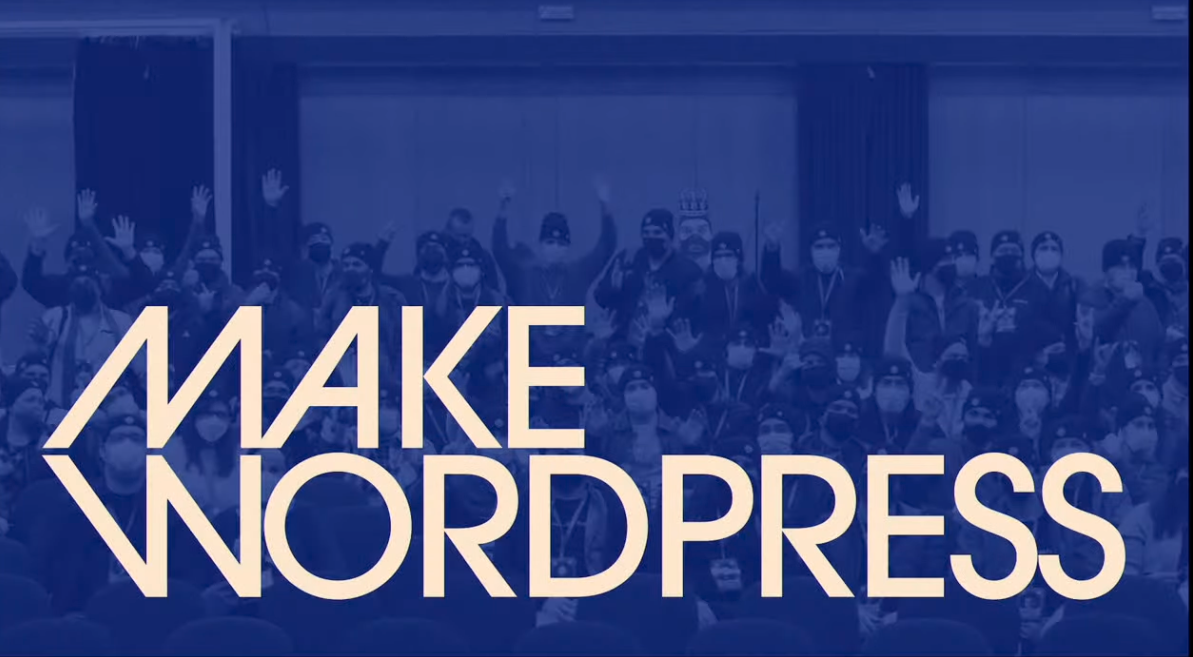 Over the last two years, Matt has provided updates about learn.wordpress.org. This is a resource for direct learners, Meetup organizers and educators, and those wanting deeper dives via courses created by contributors. This year saw 12,000 users take at least one course.
Other big updates to WordPress.org sites included implementing a new design with a jazz aesthetic. You can get a look at the redesigned areas within:
Openverse WordPress media library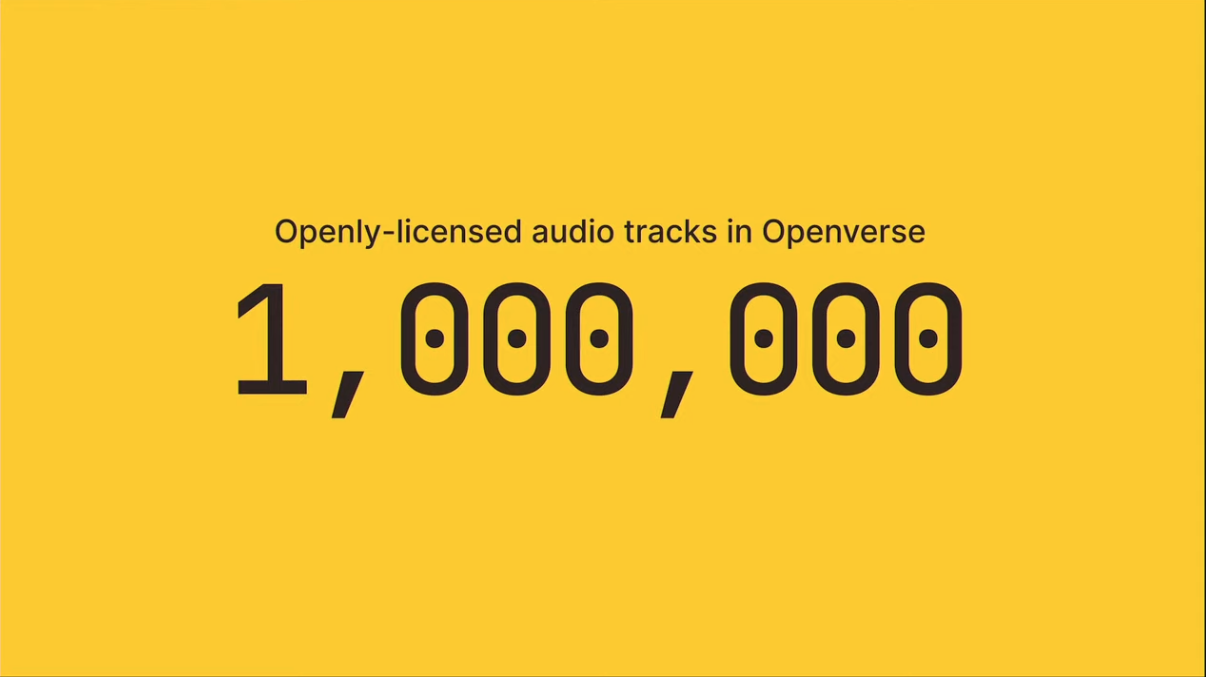 Acquired from Creative Commons last year, Openverse is a tool to search for and embed free images directly in WordPress. In 2022, free audio was also launched.
Matt shared a few Openverse stats from 2022:
22 million images
1 million audio tunes
Millions of monthly users
59 million requests over the past 30 days
While Openverse is not fully embedded into WordPress core yet, it is available in the Jetpack plugin.
Photos from the WordPress Photo Directory are imported into Openverse results. Contributions are welcome in the form of photo submissions.
Major WordPress features of 2022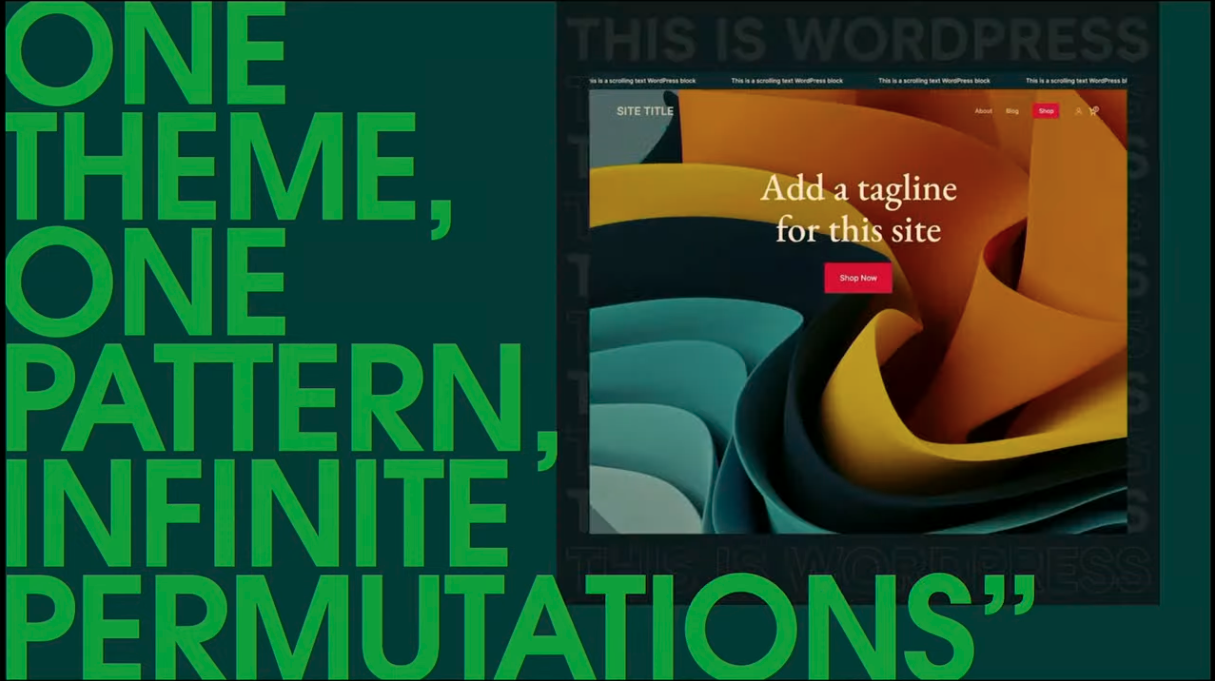 A major focus of the past year has been customization and empowering designers – while reducing the requirement to know how to code. During the State of the Word 2022, Matt recapped a few of these accomplishments.
The power of front-end blocks has been expanded in three releases:
Block themes – Matt described blocks as Lego, with block themes being the building patterns. Without knowing how to code, you can create rich layouts options for page building.
Styles and Style Variations – Each full site editing theme can now include dozens of variations on the same underlying theme structure. These can be previewed in the theme directory.
Twenty Twenty Three – Each year, WordPress releases a new default theme, and the latest one will offer a blank canvas with 10 distinct style variations. These were created by members of the WordPress community to showcase the diversity of theme style variations. The theme is accessibility ready and available in WordPress 6.1.
Matt also indicated that the Create Block Theme plugin may end the need for creating themes as we have previously known them. You can test out using WordPress Playground.
Gutenberg phases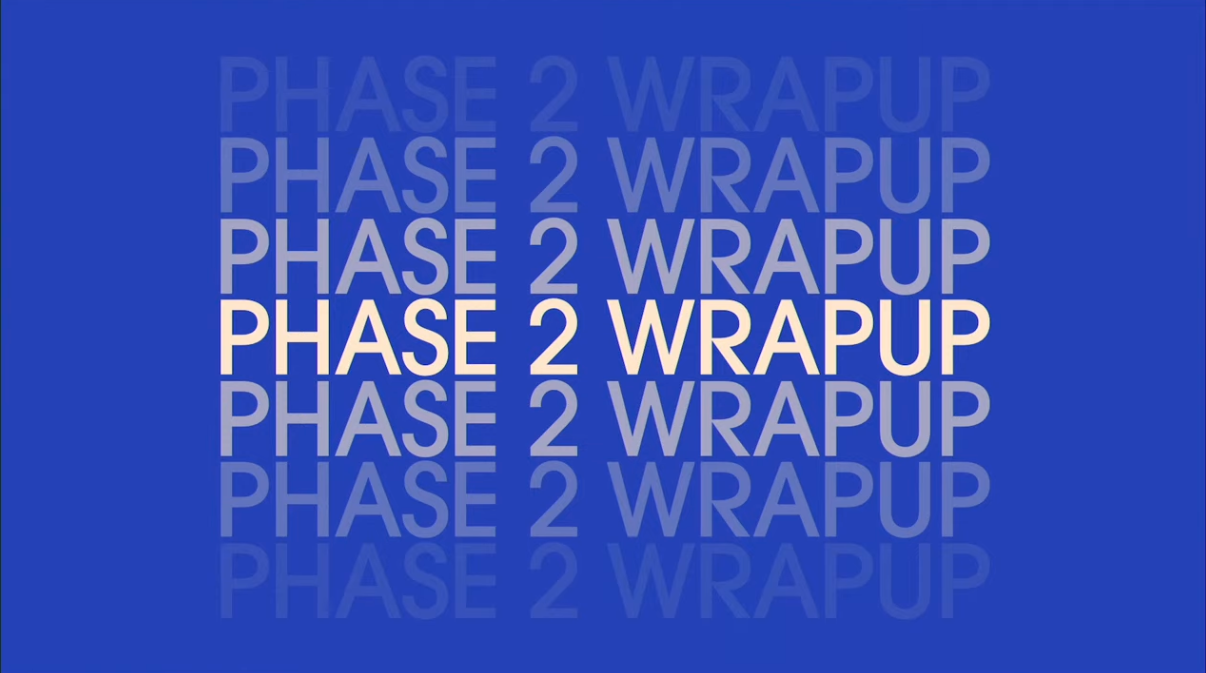 WordPress has been progressively overhauling the WordPress editing experience via the Gutenberg project. We are now four years into implementing Gutenberg. Matt updates us about the progress of Gutenberg and breaks down these four phases:
Easier Editing — Already available in WordPress, with ongoing improvements.
Customization — Full Site editing, Block Patterns, Block Directory, Block based themes.
Collaboration — A more intuitive way to co-author content.
Multi-lingual — Core implementation for Multi-lingual sites.
In WordPress 5.8 and 5.9, aspects of Phase 2 Customization were deployed. Those releases set the pace for this calendar year to continue iterating on the features in WordPress 6.0 and 6.1. We can expect see WordPress 6.2 in March.
Matt shared that we are looking ahead to starting work on Phase 3 Collaboration.
Contributors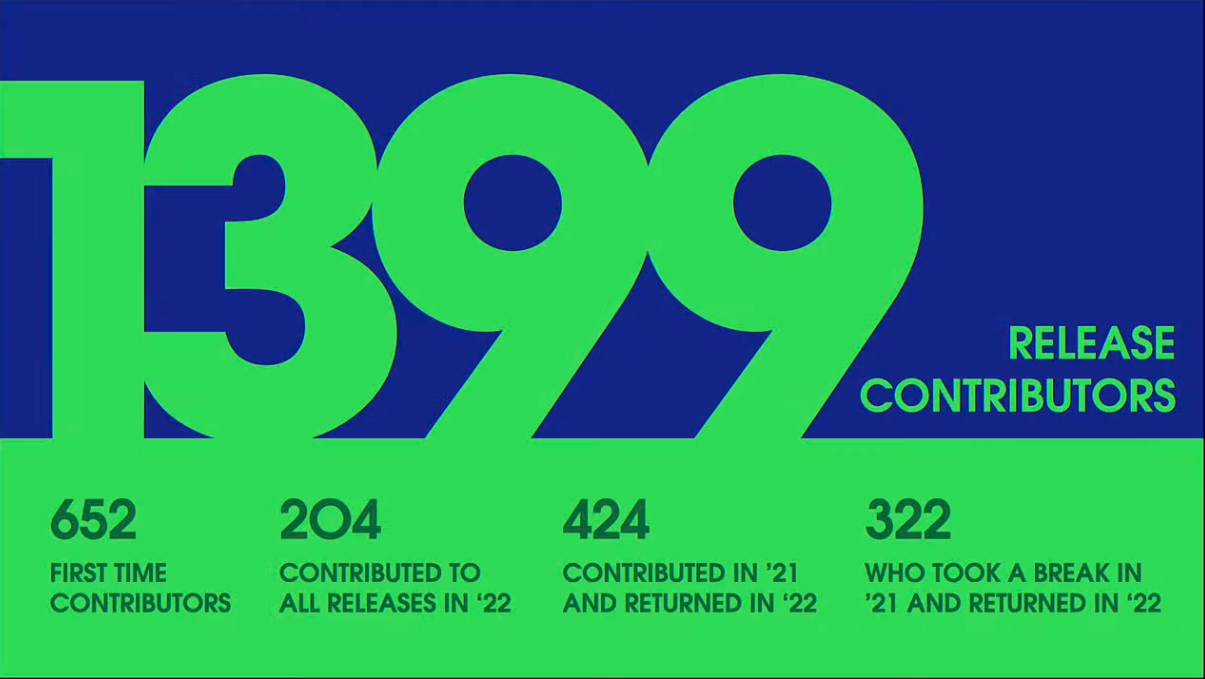 The State of the Word always takes time to acknowledge the contributions that have made all of the progress in 2022 possible.
Here are some stats on WordPress contribution in 2022:
1399 contributors
652 first time contributors
424 came back from 2021
322 took a break in 2021, but came back in 20
GoDaddy's sponsored core contributor, Georgi Mamadashvili, got a shout out as being one of the new Core committers in 2022.
New plugin and theme directory taxonomy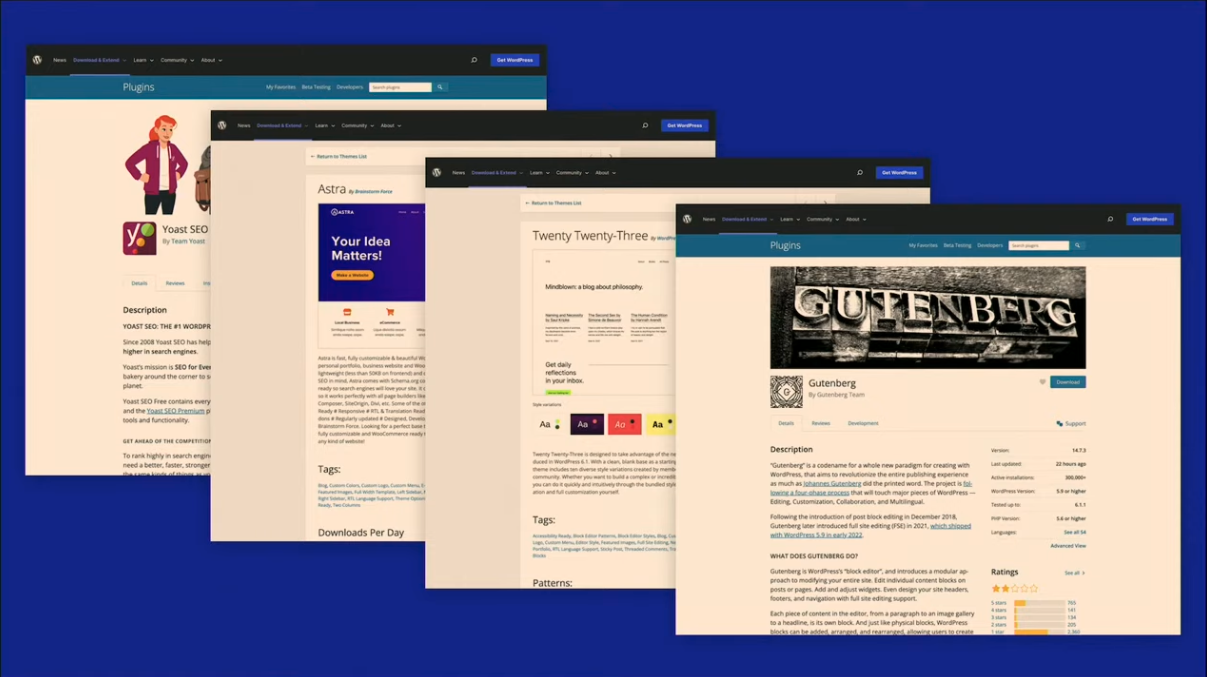 One of the biggest announcements in the State of the Word 2022 was the introduction of a new taxonomy for the plugin and theme directories.
Launching on the plugin directory this month, users will be able to see a tag to differentiate types of plugins.
The taxonomy for WordPress plugins and themes will include:
Canonical plugins: These are "single player" plugins made by the developer for their sole purpose. They may be helpful to others, but are intended to be updated and maintained by the developer.
Community plugins: These plugins belong to the community and invite contribution, and may be passed to other developers. This is especially important to ensure security and continued availability. These plugins will essentially be "blessed" by WordPress and have additional features and benefits:

No upsells
Entirely free
Considered an official plugin
Powered by the security and bug bounty program

Commercial plugins: These are often created by companies and may accept contributions. They often include upsells.
This is sure to help developers "self-identify" their work on themes and plugins for WordPress, and help users make more informed choices when it comes to adding these extensions.
WordPress Playground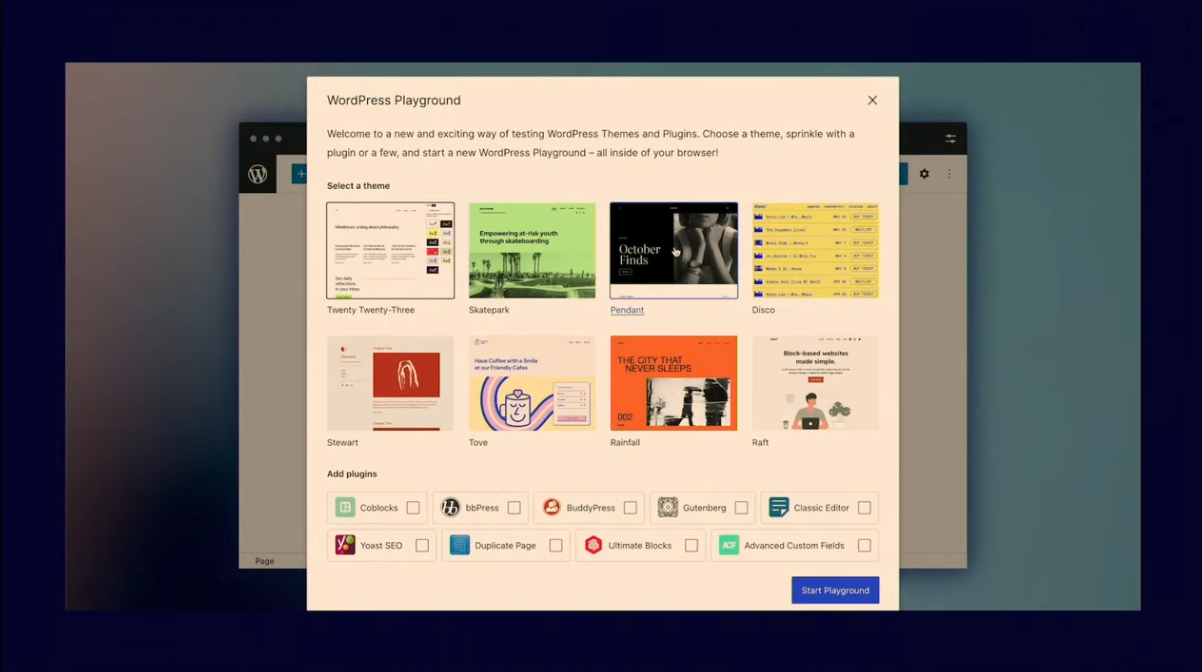 Nearing the final announcements, Matt revealed the WordPress Playground. This is a new way of demonstrating a WordPress with no installation to configure. You can use WordPress Playground for:
Try plugins and themes in a live virtual environment.
Experiment with an anonymous WordPress website.
Call for testing of your project.
Showcase your plugin or theme.
Add practical elements to your WordPress course.
Normally to use WordPress, you need to set up hosting or a local environment running server software, a full database, and PHP. The WordPress Playground is happening 100% in browser, using Web Assembly.
Questions and answers
After Matt concluding sharing his updates with the audience, online and in-person attendees had an opportunity to ask questions.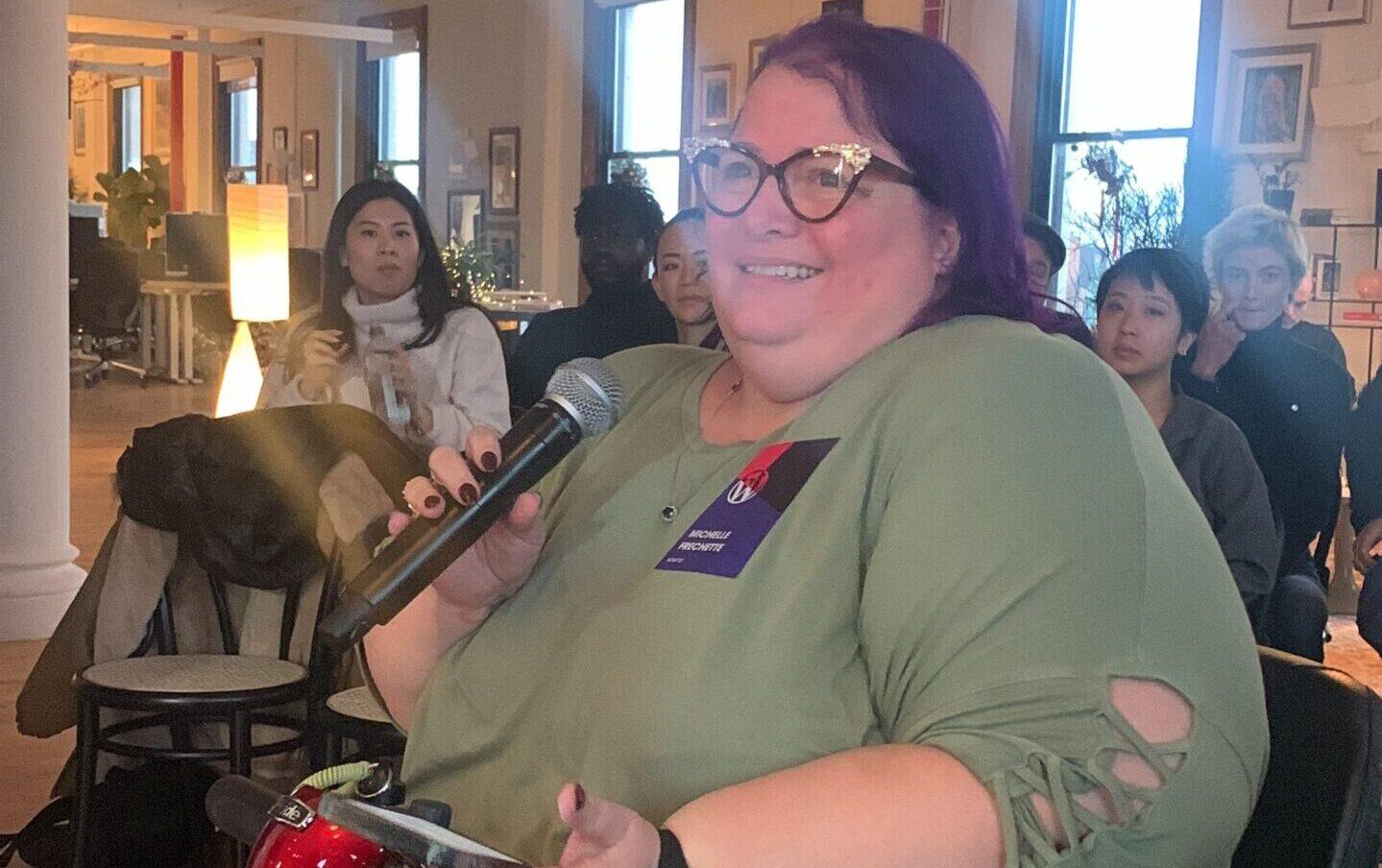 With over 5,500 images in the Photos Directory, Michelle inquired where things go from here. She cited wanting increased statistics. Matt supported the idea and also suggested we could one day see an AI image generator tool that could provide images with human-likeness included. This would resolve model-release forms and many other legal concerns.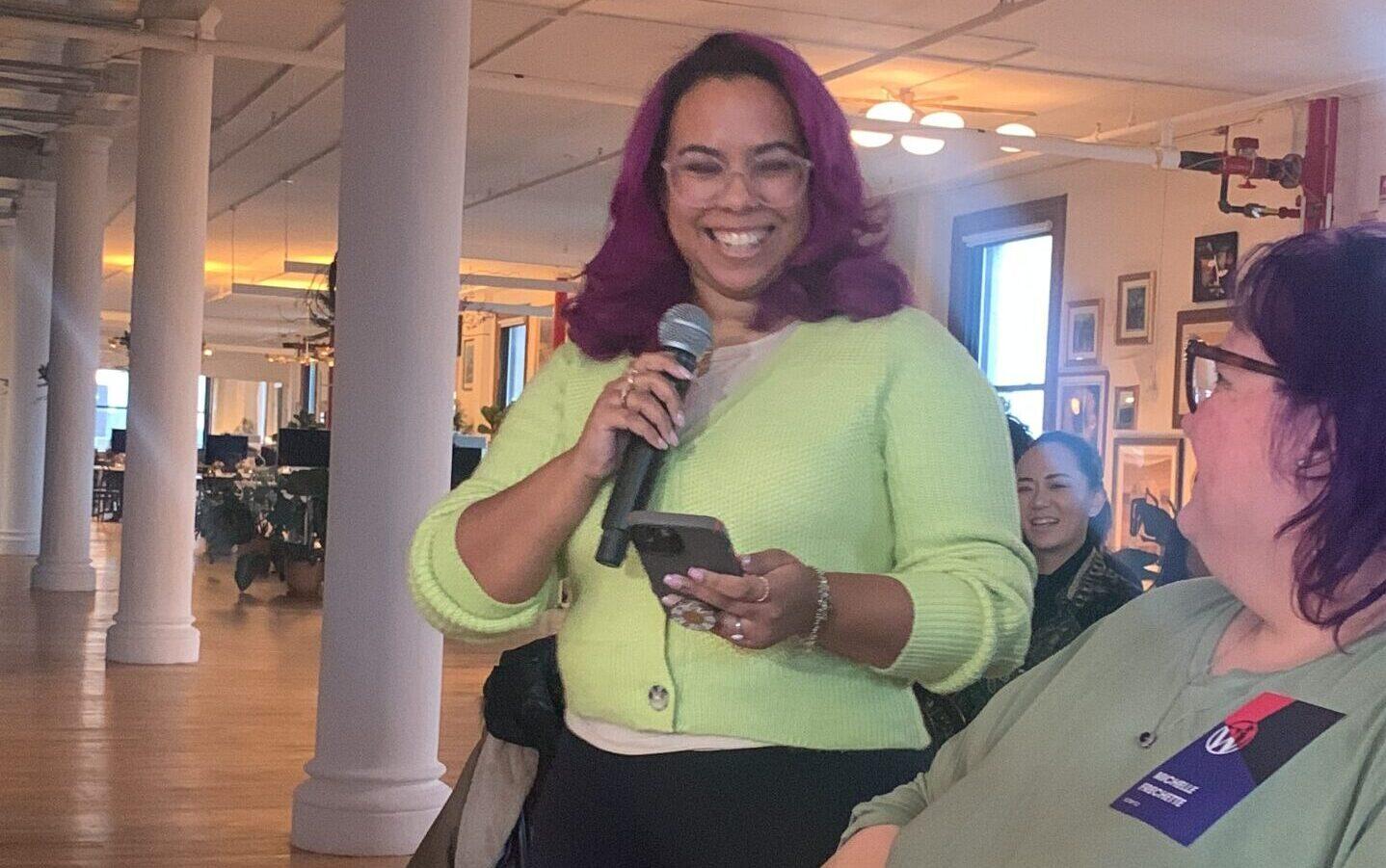 "What is the biggest challenge facing WordPress today and how can we as a community lovingly address those challenges?" Allie Nimmons asked. Matt cited the growth of and collaboration between the 21 Make WordPress teams that make the project possible.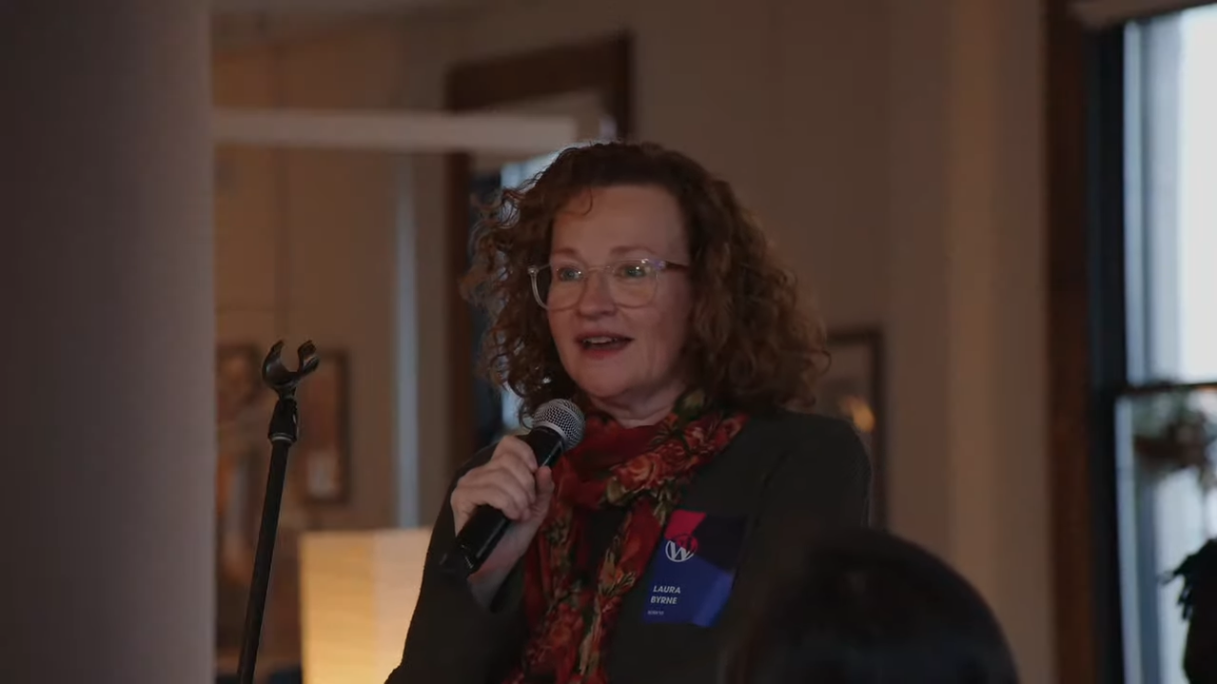 WordPress 5.6 saw an all women and non-binary release squad. This was an outreach specifically to encourage mentorship in various release related roles. Laura Byrne was a part of it then, and also invited some members to present as a panel this past summer for WordCamp Montclair. Laura asked Matt when we could do another round. After Matt responded that yes, it was time to do this again, Laura further asked for a specific date. Look forward to a release in 2023 again specifically to mentor women and non-binary individuals.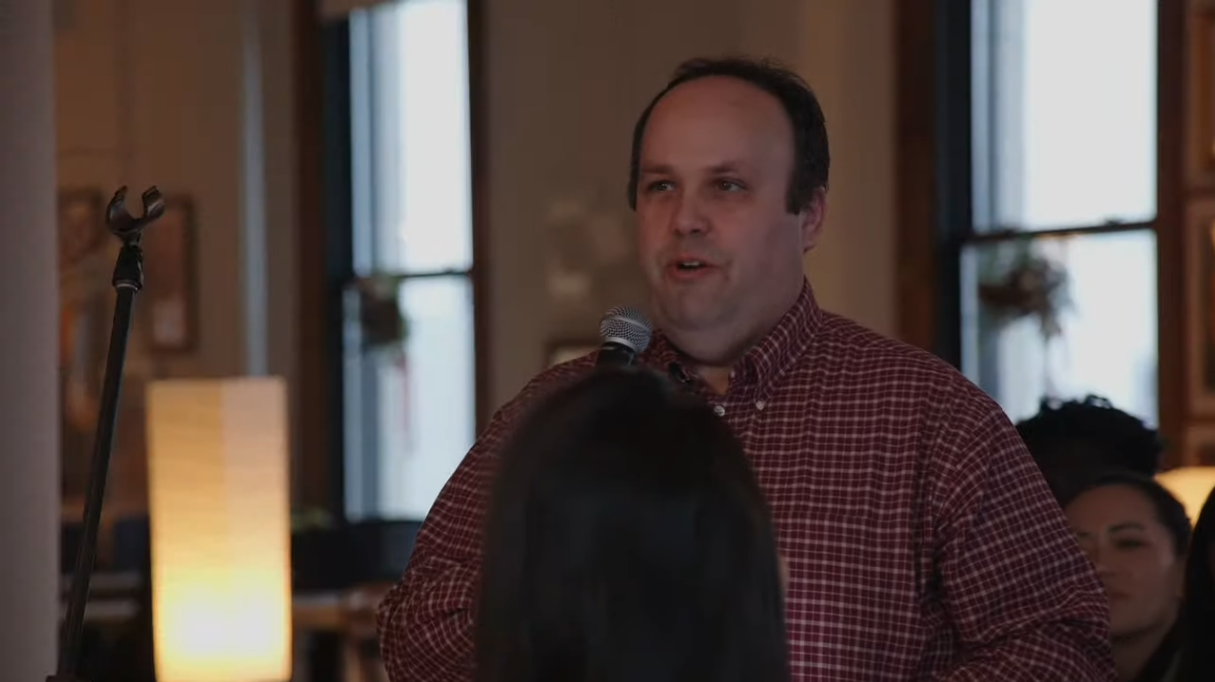 PHP 7.4 has been recently set to end of life. This is the primary language powering WordPress, and what much of plugins and themes are built with or implementing. Ryan Marks inquired about WordPress not being completely compatible with PHP 8.0, while PHP 8.2 is already released. WordPress supports these only at a Beta level so far. The third-party ecosystem will take time to adopt, but doing so before hosts and WordPress itself support that compatibility is a bit of a chicken and egg situation.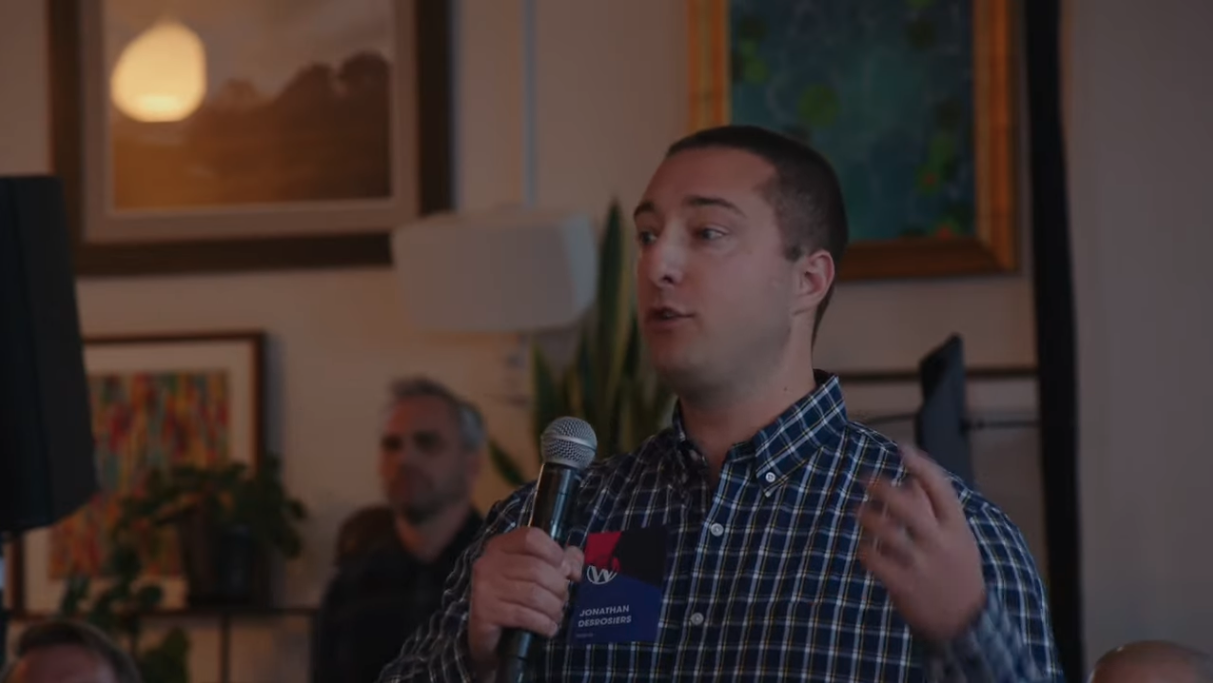 Providing some clarity to Ryan's question, Jonathan clarified that unit tests confirm much of PHP 8 is compatible, there are more areas yet untested and cited the need for plugins and themes to also support PHP 8.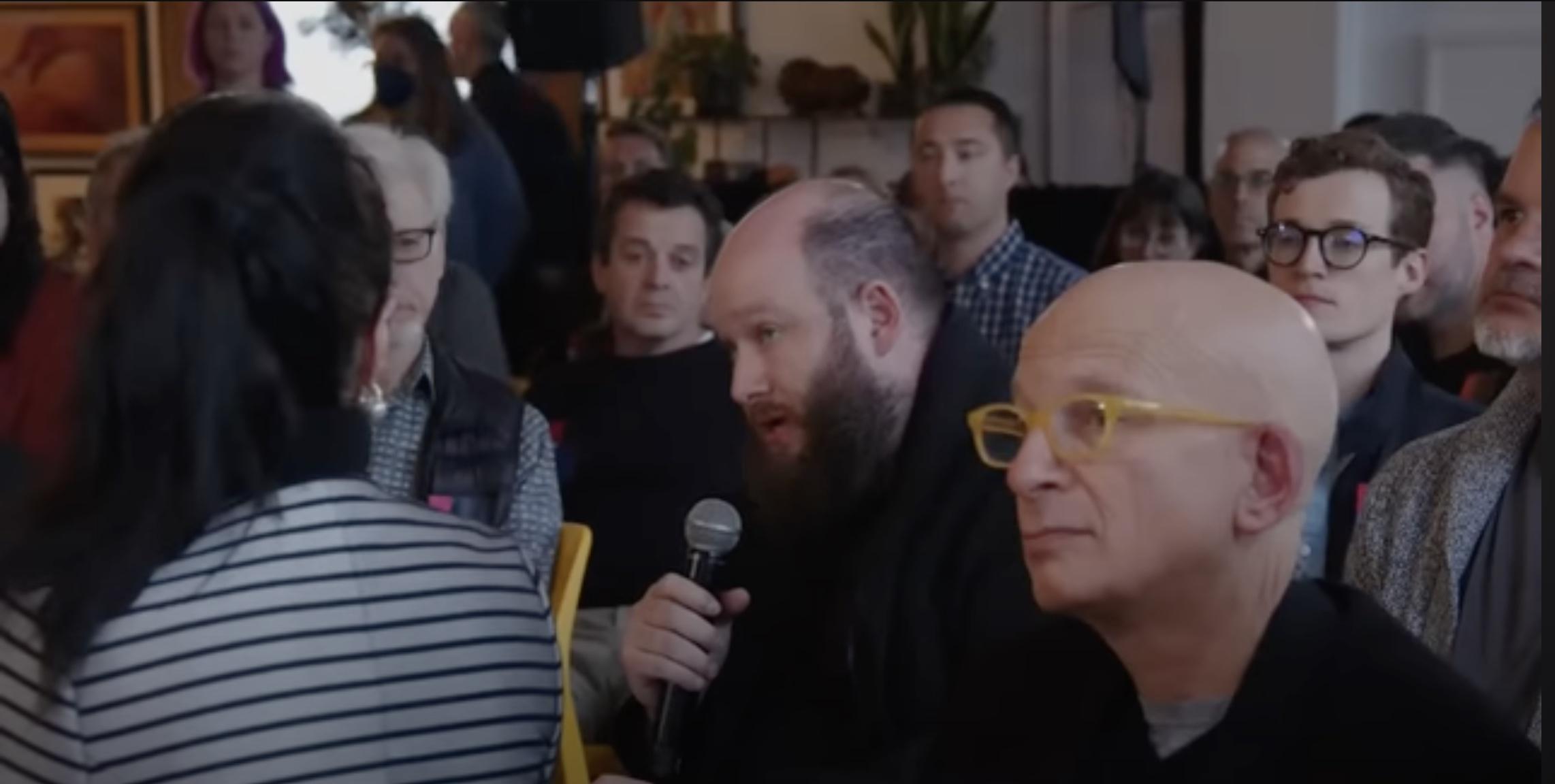 To follow on Jonathan's response, Barry Abrahamson also clarified that the stats in question relate to WordPress core, and that additional effort would occur to communicate with Tonya Mork and Juliette Reinders Folmer, PHP compatibility maintainers. In part, some of the nuances around this relate to backwards compatibility concerns. Barry indicates that there wasn't a compelling reason for folks to upgrade to PHP 8 either. However, Barry did indicate we need to do a better job of maintaining compatibility. Juliette later shared in Twitter that the real issue is a lack of good tests.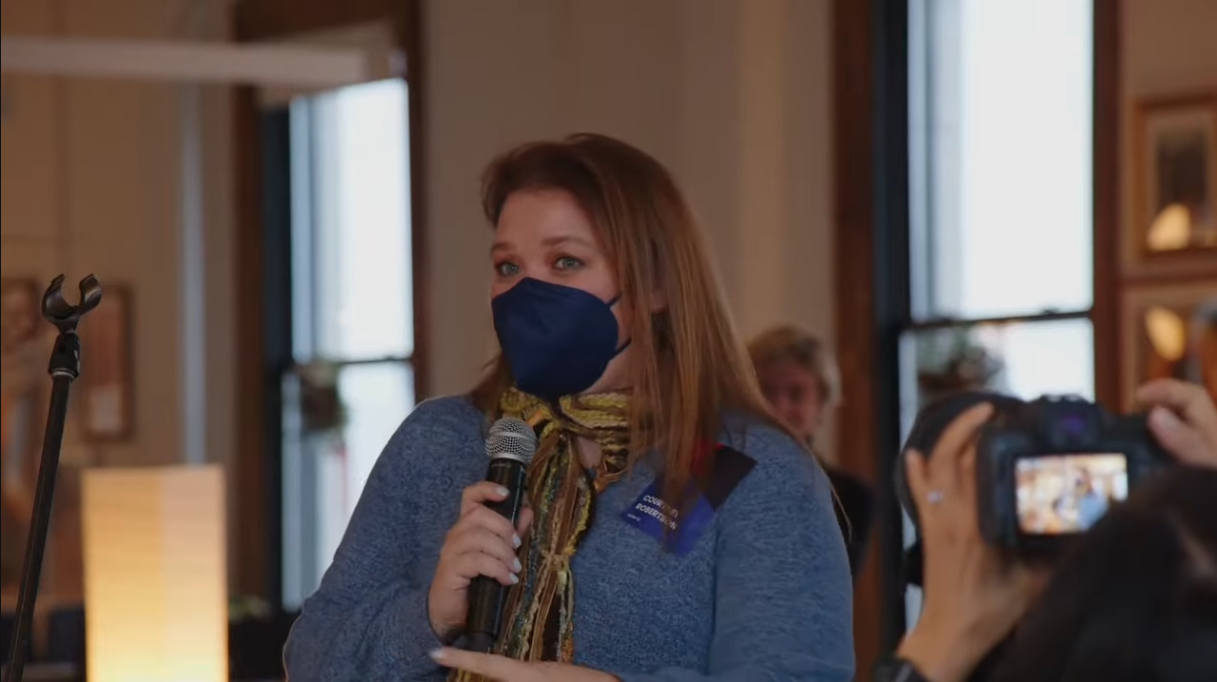 WordPress education and job-readiness inspires Courtney Robertson to contribute to the Training team and Learn.WordPress.org. She shares that in 2015, the WordPress community was generally not supportive of certification efforts. However, the job market, need for qualified talent, and lack of adequate training programs has hindered the community. Courtney asked Matt why now is the right time for certifications on Learn. Matt shared that his views have also evolved on the topic and that multiple methods could work together while furthering this approach to open-source the training.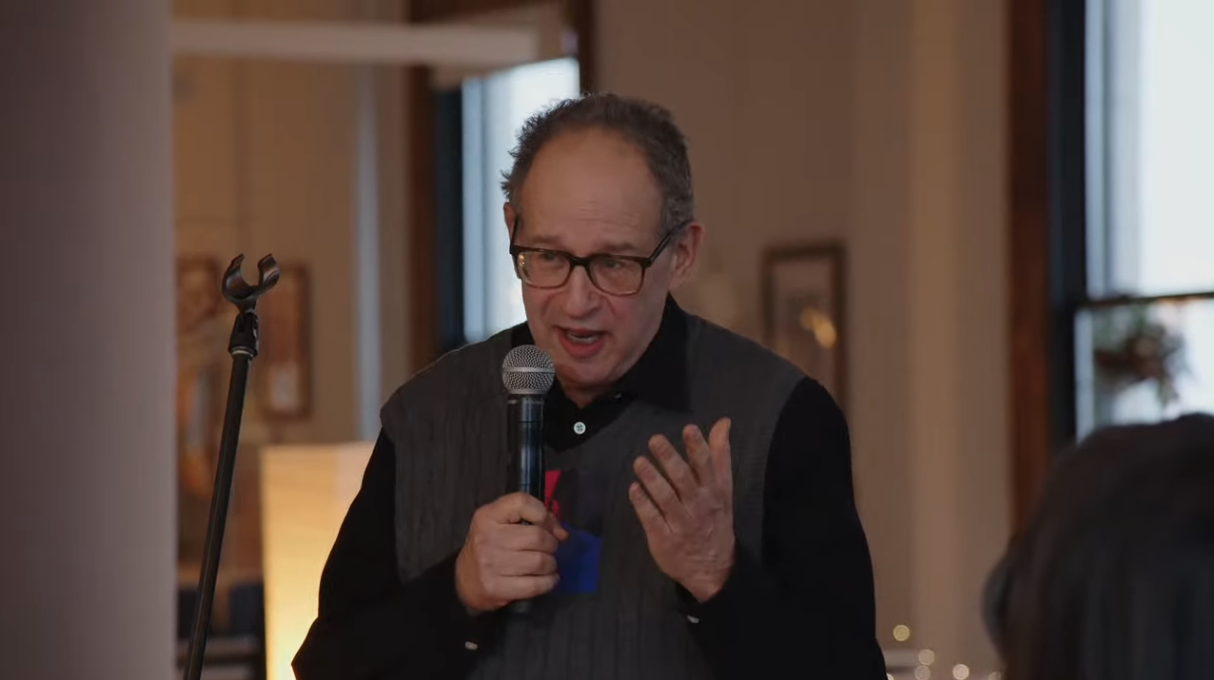 We've seen the methods of building and configuring themes rapidly evolve with the block editor. Bud Kraus asks Matt what he sees as the future of themes. Will we see a universal theme? Matt sees a bifurcation of themes that will be well standardized. There may be additional community themes, such as a command-line theme or other radical approaches, but also some themes that will be an application layer. They include plugins and additional things and bring a lot of people to WordPress. Matt sees these existing for a long time, and perhaps a rename for those to include a theme + app.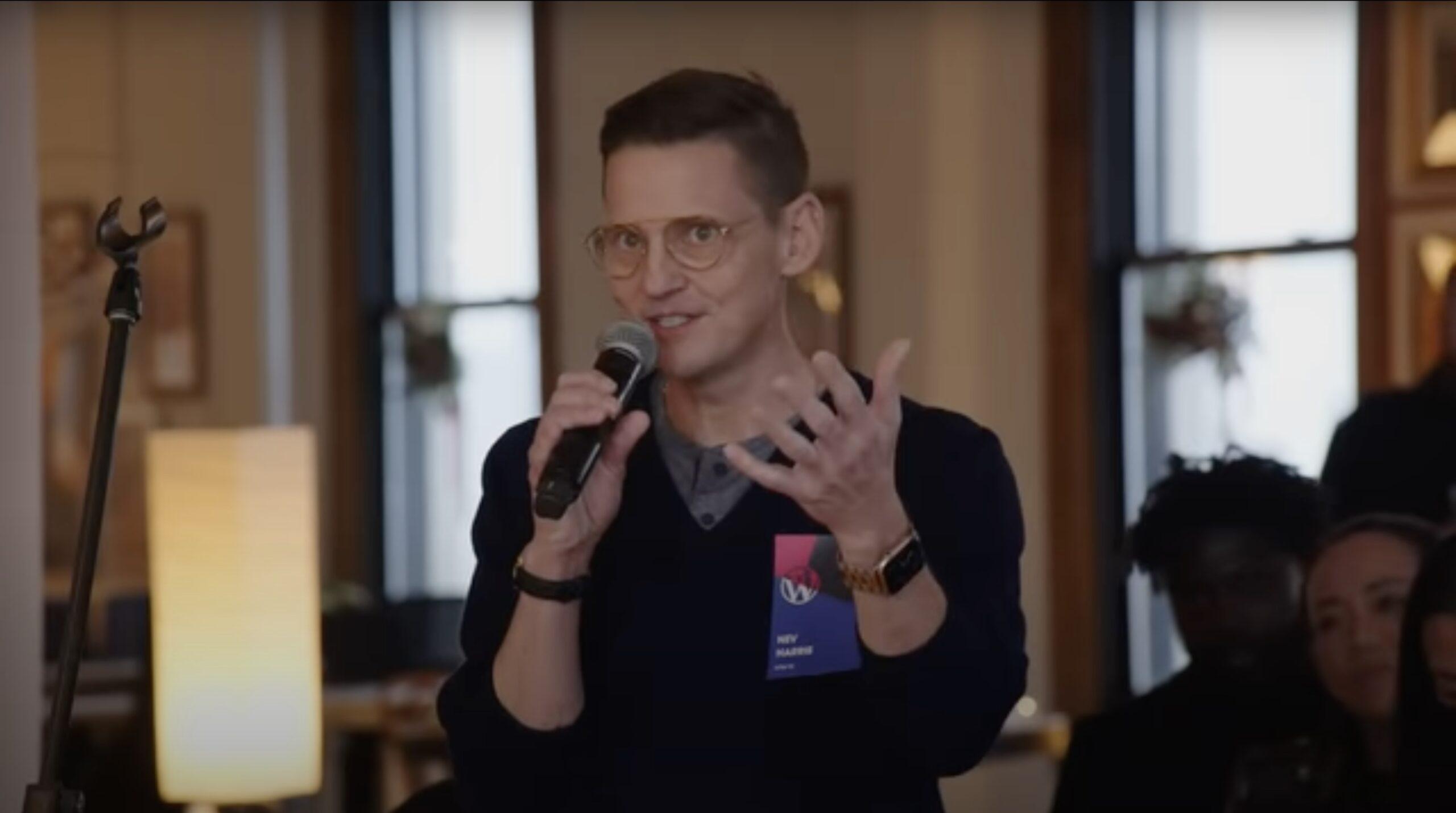 Getting content is always a challenge when building client websites. Nev Harris referred to Matt's earlier comments about ChatGPT and ways of launching GPT with WordPress. Matt mentioned a few AI tools that have been applied to creating marketing copy, but that websites created with them would be boring. However, it can be a good starting point or creative tool to revise content further. Additional tools like a next-level of Grammarly that could provide additional feedback on improving human-created writing will be really interesting.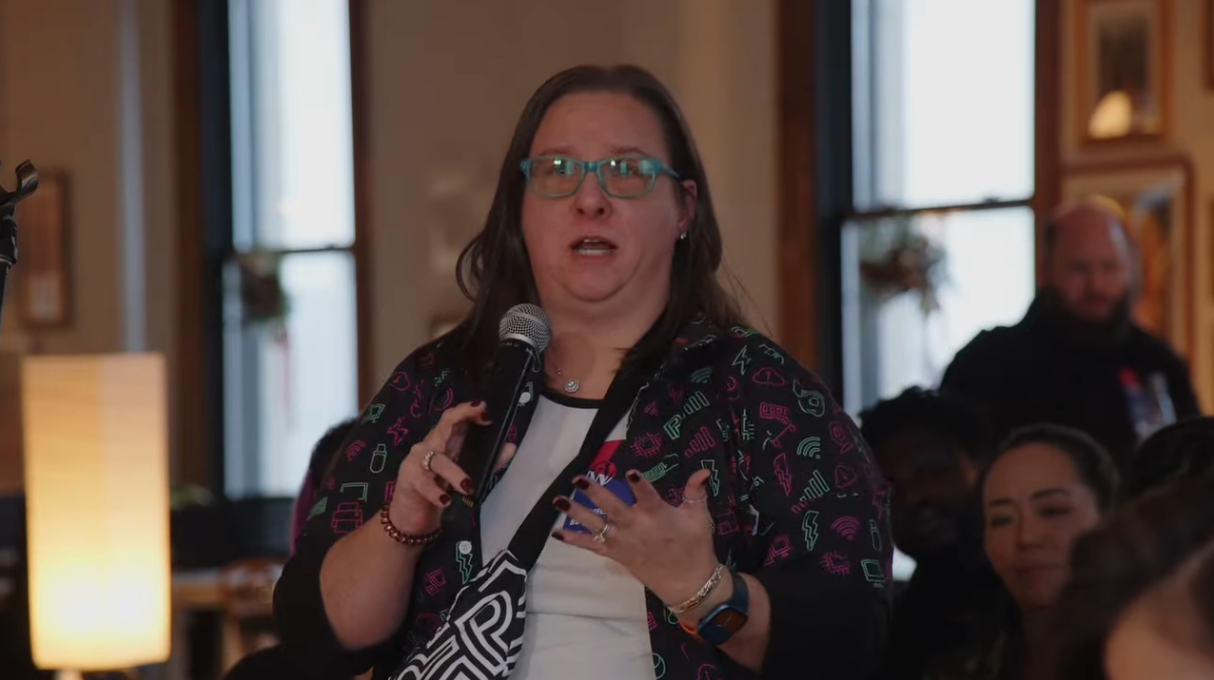 As a long time WordPress contributor, Michele sees that early developers had less friction to getting into code and joining the community but is looking ahead to the youth, including initiatives like KidsCamps. She asks what more we can do for the future generations. Matt cites a need for ongoing education, including bringing WordPress training into all grade levels, including higher education to teach the skills of development. It is a new type of literacy. We do need to make it easier to onboard into WordPress. Matt did share that the demographics of Tumblr (owned by his company, Automattic), are largely under 25 and predominantly female and mobile users. Tumblr is being transitioned to be powered by WordPress. This could be an onramp for a new generation.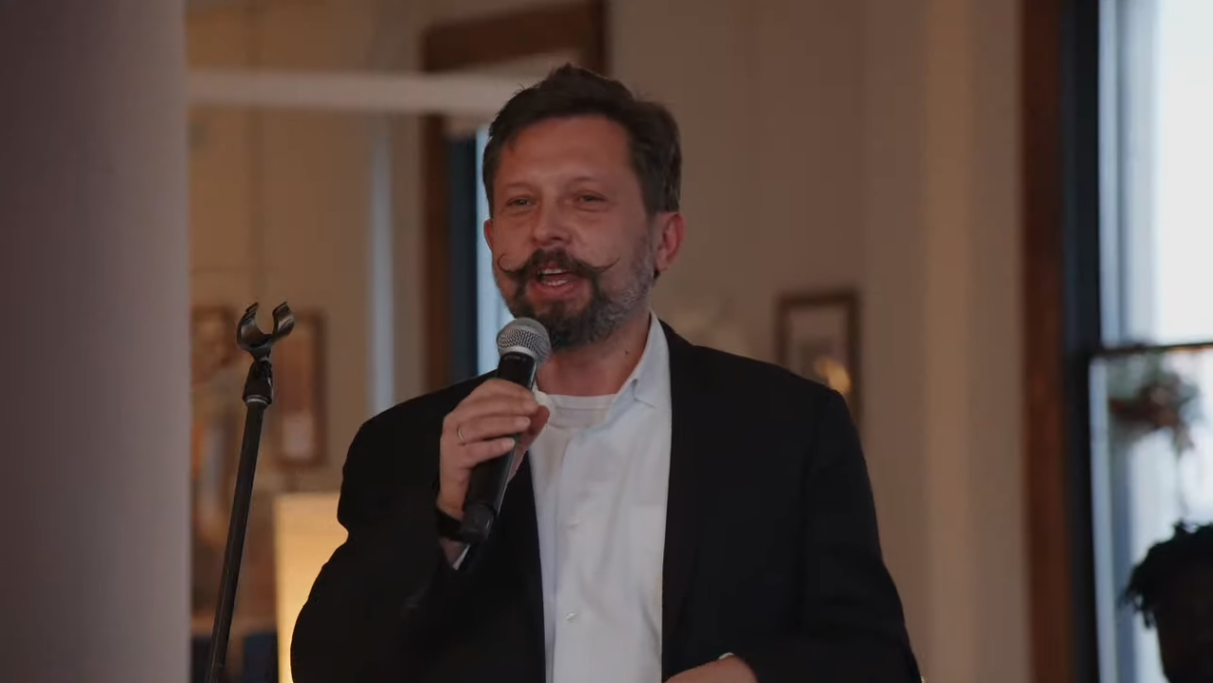 Will there ever be a backwards compatibly break if there is a technology sufficient enough to accelerate the WordPress ecosystem? Robert Jacobi asked Matt about this, to which Matt shared that Gutenberg is one example of that already. While newer technologies, like the WordPress Playground, are pushing forward, these are intended to be progressive enhancements. Themes written for WordPress 2.5 still work on WordPress 6.1, which is a big deal. Matt did reiterate having multiple methods for editing, such as those using screen readers possibly using Classic Editor, which has had multiple dates provided for its end of life, or use of XML-RPC. Many in the WordPress community took issue with this sentiment after WordCamp US Q&A with Matt.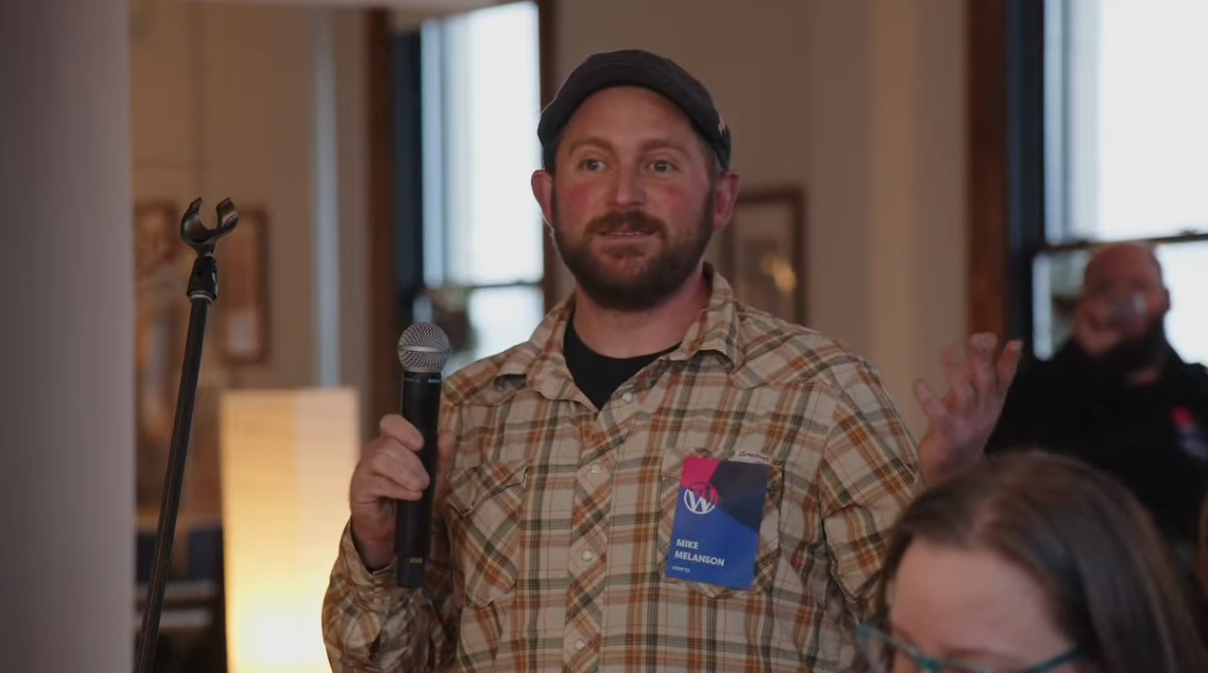 At the start of the year, interest around the Block Protocol was strong. Mike Melanson asked Matt to provide an update on where that initiative was going. Matt had expressed interest in collaborating with Joel Spolsky. Matt indicated developers don't always like to work together but sometimes make choices that seem incompatible. Both projects are communicating with each other, but no further efforts have transpired.
State of the Word 2022 replay timestamps
Use the links below to jump to a specific point in the State of the Word 2022 replay on YouTube.
Stay tuned as we continue to improve this post with more notes from our teams.