Over the years, natural disasters have brought about a lot of hazards in all parts of the country. It wouldn't be wrong to say they've had a devastating effect on the infrastructure as well as U.S. citizens. In 2017 alone, thousands of homes have been destroyed, while hundreds of people have been injured. Unfortunately, some have even lost their lives as a result of what are starting to look like recurring insurance industry trends.
Living in the Houston area, I have seen the devastation first-hand.
When houses are restored, factories re-established, and farmlands pumped, the majority of the costs are usually taken care of by the insurance companies, although the government often takes some measures to help the victims. Natural disasters have always had a big impact on the insurance industry.
Insurance carriers usually sustain the brunt of the losses when their clients file insurance claims.
Hurricane Harvey occurred between late August and early September 2017, and the areas that were hit include thousands of acres of land from the coast to the inlands. Thousands of houses, fisheries, grain elevators, hotels, ports and other facilities in the affected areas are now the major filers for insurance claims.
5 ways insurance agents can prepare
Natural disasters are increasing in intensity across the country. If you're an insurance agent, you'll do better in a natural disaster if you're prepared.
Make sure clients are covered.

Expect a flood of calls.

Create a list for clients.

Make a list for yourself.

Hire temporary staff.
Regardless of where you live and work, you can plan ahead for the unexpected. Here are some pointers.
Tips for insurance agents
Insurance can be confusing. People can be uncertain about the coverage of various insurance policies and try to insure their properties against different natural disasters by spending a lot of money to take precautions. It's up to you to steer them in the right direction — before, during and after a natural disaster.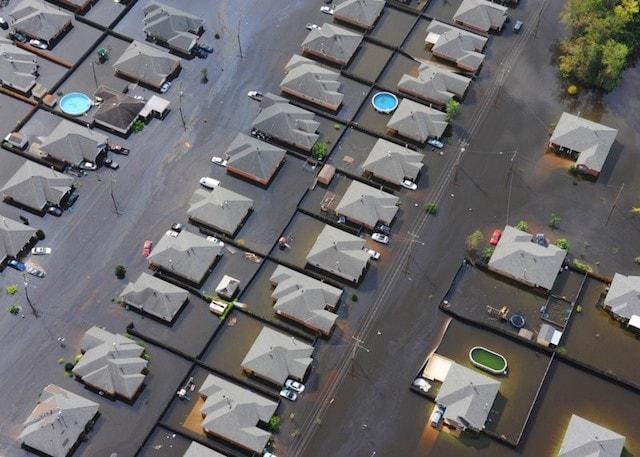 1. Make sure clients are covered
Sometimes agents can lose sight of product knowledge, since they sell a variety of products. It's important to be very familiar with the products you sell so you can answer clients' questions and make sure you are providing them with the correct coverage.
2. Expect a flood of contacts
During a natural disaster, be prepared for clients to call in asking how they can minimize their damages. Those who are insured obviously look forward to getting compensated for what they have lost due to the disaster in order to save their houses and businesses. But they often are not sure whether their insurance policies will cover those expenses or not.
The electricity would go out in spurts. However, not long enough to keep people from using their landlines or cell phones.
During Hurricane Harvey, I would say 70 percent of my clients contacted me by phone, 20 percent by email and 10 percent via the Contact Me form on my website.
3. Create a list for clients
Create a list of steps each customer can take to prepare before and after a flood or major natural disaster. Publish this on your website and social media feeds during hurricane or wildfire season. During Harvey, I posted instructions for my clients on Facebook.
4. Make a list for yourself
Have the claim phone numbers for all the companies you use handy so when the calls come flooding in, you have all the information readily available.
5. Hire temporary staff
Due to the high volume of claims, I hired a phone answering service to help with all the inbound calls and make sure all my clients received a live person to talk to. This lasted about a month after the hurricane.
Consider hiring temporary employees or a call answering service that can help you with all the calls coming in to your agency.
The majority of all flood insurance carriers had to hire more adjusters by outsourcing the claim assignments to independent claim adjusters. Even with the additional hired help, the actual field claim inspections were about one to two months behind due to the high volume of claims reported by insureds.
Most importantly, try to remain calm and be empathetic, as this will provide comfort to the homeowners who are going through possible home displacement.
Houston remains strong
I sell insurance in the Houston area and I had a front-row seat during Hurricane Harvey. Areas that normally do not flood did flood. Smaller buildings, cars and homes were almost completely covered in flood water. Families were displaced, living in temporary housing and shelters.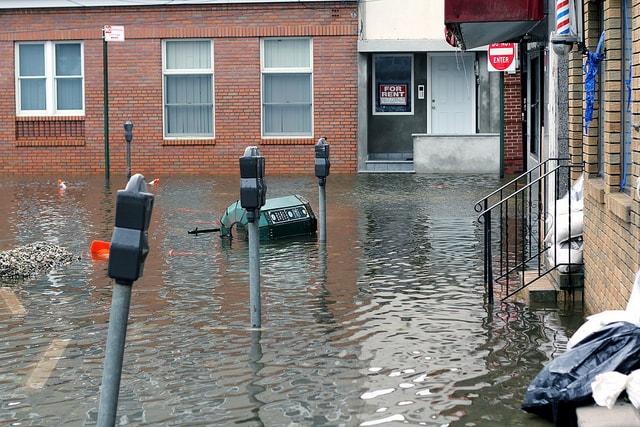 With all these things simultaneously happening, Houstonians united. Neighbors helped each other, people donated money for disaster relief and handed out food along with basic hygiene necessities ... it is amazing to see the city of Houston remain strong after such a major natural disaster.
A catastrophe defined
In the insurance business, a catastrophe can be defined as a destructive event that causes a loss of $25 million or more to insurance companies on account of losses. So far, Hurricane Katrina has proven to be the biggest catastrophe ever experienced by U.S. insurance providers. This disaster caused the companies to suffer a loss of more than $45 billion on account of insurance claims filed for houses, vehicles, businesses, etc. These losses were adjusted for inflation by the companies.
The damages caused by Hurricane Harvey are still being calculated and the analysts have not been able to come up with an accurate figure. But the good part for the insurance industry is that it won't be the only one bearing all the expenses. The government has also been planning to do whatever they can to support the affected people and help them rebuild the infrastructure as well as their houses and businesses.
Putting a number on Harvey
According to the insurance analysts, hundreds of claims have been filed by farmers whose farmlands were destroyed by the hurricane. Each one of these claims might range anywhere between $20,000 and $30,000.
The greatest number of claims is expected to be made by automobile owners, and there are thousands of them in different hurricane-affected states.
After Hurricane Harvey, the affected people have been having trouble settling down and adapting to the new situation. These include homeowners, business owners, farmers, residents and others.
For example, Barbara is a 69-year-old housewife who moved into a new house in Texas only a few months before the hurricane. They were still getting used to the new neighborhood when the hurricane hit and severely damaged their house. According to her, they feel lucky that the house was not completely destroyed.
Fallout from insurance industry trends
If we analyze the consequences of the recent catastrophes in the U.S., we can see that they've affected thousands of people by destroying their houses, businesses, farmlands and the entire infrastructures of several cities. From a financial perspective, the biggest blows were taken by insurance providers with lots of clients in the affected states. Their losses are expected to be in the billions of dollars.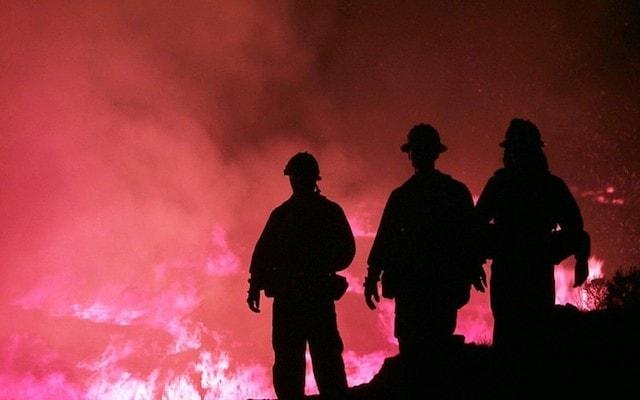 If similar insurance industry trends continues, it would become much harder for the insurance companies to continue their businesses. The entire provider community seems to be concerned about it, as they have been facing massive losses in their businesses for some time now. There is a good chance that these events might bring about some notable changes in the terms and conditions of their services to save this sector. However, government intervention is also expected to keep this sector alive and flourishing.