Summertime is the perfect time for your business to capture the attention of new customers on Instagram with compelling, creative content. But, it can be difficult to come up with engaging Instagram content ideas while you're busy running your business. Don't worry, we have you covered.
Use these Instagram content ideas to get your Instagram summer ready to engage with consumers as they head out with family and friends to explore new cities and try new things.
Instagram content ideas to use this summer
1.Tap into user-generated content
Consumers are sharing their favorite meals, road trips, sunny days and long summer nights on Instagram and Instagram Stories. Monitor your Instagram account by watching your tags, comments and likes to see who's talking about you online.
(Note: Red notifications on the arrow in the top right of your feed and on the heart in the bottom of your feed indicate tags, comments and likes.)
When you find great content from someone posting about your business -- go ahead and repost or add to your story! You can use a reposting app, or you can simply tag the user who originally posted the photo and thank them for sharing.
Here are some examples of local businesses utilizing user-generated content in their Instagram content strategies: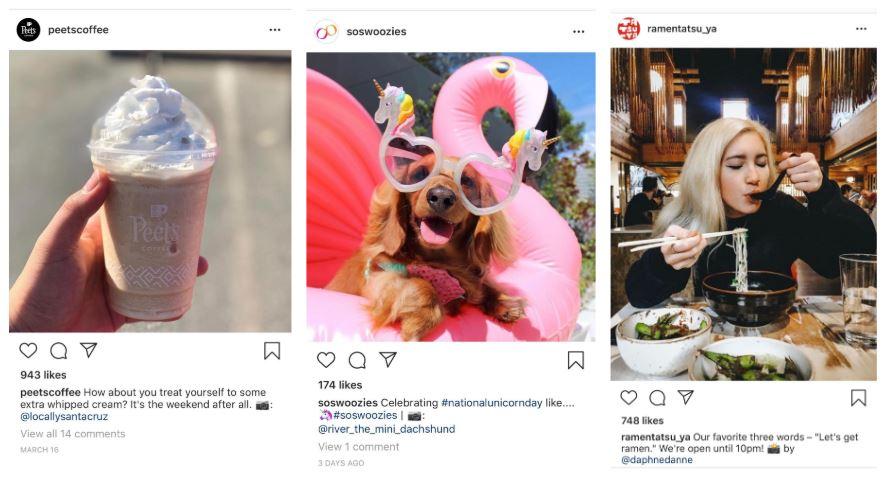 As you can see in the above examples, the businesses used the camera emoji, then the user's handle to give them credit for the image. Tagging the user who posted the content is also a great way to thank fans of your business for coming by and sharing content about your business.
Related: 5 ways to upgrade your business's Instagram strategy
2. Run an Instagram contest
Running a contest on Instagram is an engaging way to nudge your followers into action and offer them something special this summer. You can offer free products, discounts or coupons and ask your followers to participate.
One example is a giveaway contest where you ask users to tag a friend.Post a photo using the word "GIVEAWAY" in the caption and let your audience know that they can tag a friend to enter the contest. (For example: "Tag your favorite lunch buddy to enter.") Then, let them know when a winner will be chosen.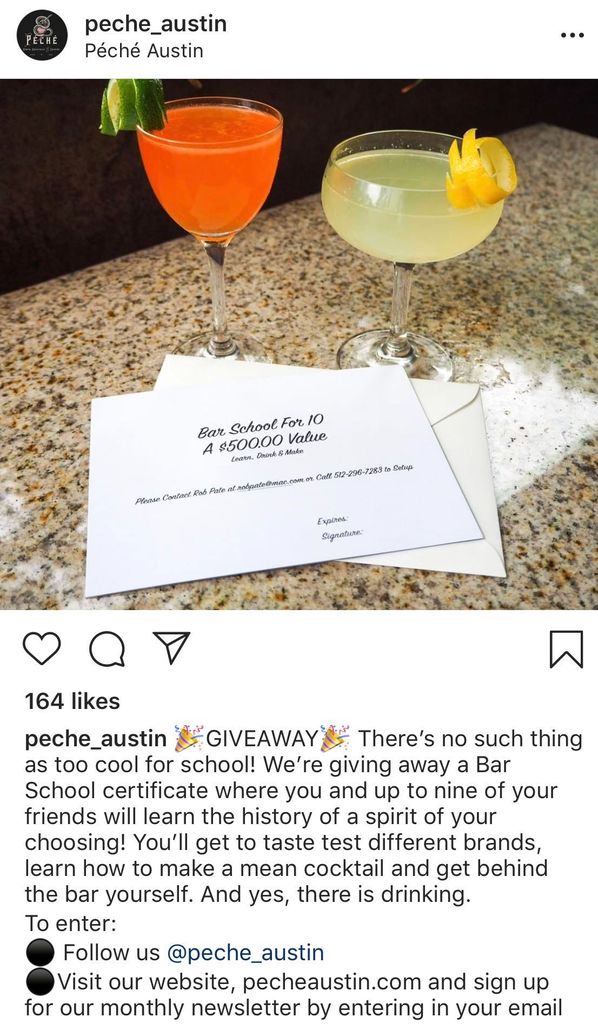 3. Use Instagram Stories
Get consistent with your Instagram Stories this summer. It can be fun using Instagram Stories because you can use them to share less-polished, in-the-moment content. Post photos and videos from events, share new menu items or products and keep your followers engaged with everything that's happening at your business.
Here's an example of a local restaurant showing off a new product via Instagram Stories -- rather than in an Instagram post. They used more than one photo to keep their followers tapping through to learn more: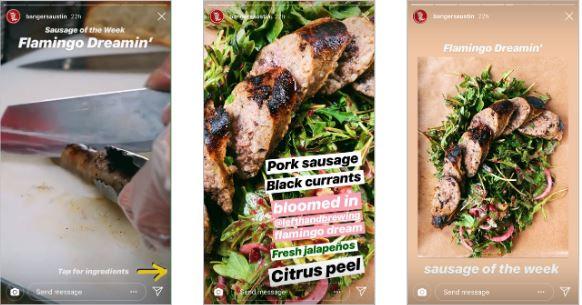 When you're using Instagram Stories, remember to geotag your neighborhood, tag the name of your business and use mentions and hashtags -- but, not necessarily all at the same time!
These kinds of tags will help boost your engagement. That's because you're involving your neighborhood, trending topics and other users in your content which encourages interaction and starts conversations.
You can also use user-generated content in your Instagram Stories. Go into your Instagram app and click on the arrow in the top right corner. This arrow will have a red notification if someone tagged you in their story.
Instagram gives you the option to hit "Add this to your story." Once you do that, you can edit as needed and show off all the fun your customers are having at your business. Here's an example: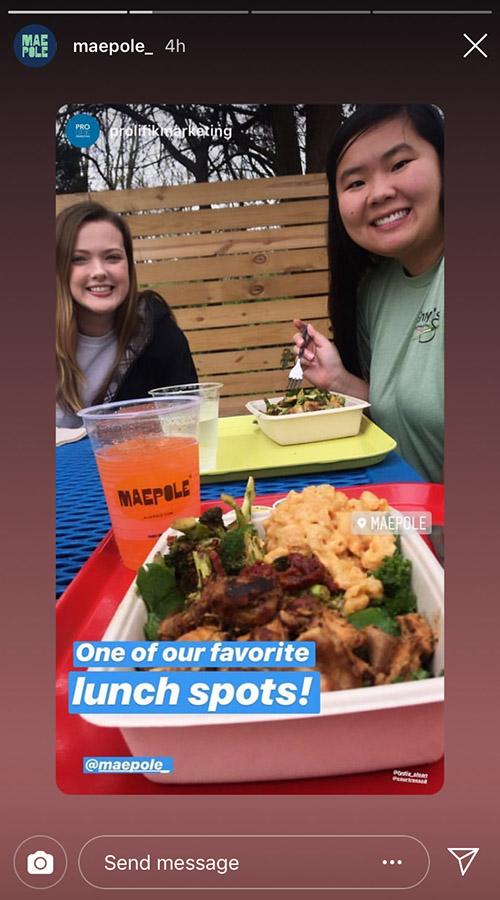 Implement these content ideas into your business's Instagram strategy and get ready to bring in new customers this summer!
Engage your customers like never before with GoDaddy Social. We help businesses elevate their online presence on the platforms that matter most. Get started with us here.