You've probably heard the old adage, "Don't put all your eggs in one basket." It's important advice to remember — especially for small businesses. Focusing on a small niche can provide some sustainability, but it can also cause your company to reach a volume limit and hit a wall. If you've already positioned your main product correctly and achieved some success, it's now time to look for the indicators pointing toward expansion. Identifying whether these indicators are currently present in your business will let you know if you should explore new markets or bide your time.
If you're thinking about venturing into new territory, keep reading! This piece will divulge five ways to determine whether it's time to explore new markets and how to leverage each one. Let's get started!
5 indicators that it's time to explore new markets
Your long-term goals are consistent with expansion.

You have a solid client base.

Your financial situation supports expansion.

There aren't enough customers in your market.

Your clients want additional products.
1. Your long-term goals are consistent with expansion.
Have you become reacquainted with your business plan lately? Your mission and goals are probably based on the vision you had for your business when it was first created, and it's important to ensure that pursuing a new market is coherent with your overall plan.
In other words, you can use your long-term goals to determine what direction to take and which opportunities to target. Ultimately, you want to grow and expand your business while avoiding any unhelpful detours.
Ask yourself how each new opportunity fits in with your goals and whether it supports your vision.
Every addition to your portfolio should be aligned with your mission, as well as increase sales and improve customer perception of your brand. This will ensure that diversifying your offerings will bring about the growth you want while still keeping the core of your business consistent.
2. You have a solid client base.
One crucial condition that should be met before heading into new markets is to have a base of established, loyal customers at your business's core. This ensures you'll have the resources to support the initial stage of a new venture, as well as something solid to fall back on if the expansion doesn't go well.
There are plenty of challenges and costs associated with launching any new product or service, so it's vital to first maintain a reliable source of income. By keeping your business's core is stable, it will be much easier to focus on your expansion. A simple yet impactful way to do this is to find out who your loyal customers are. Strengthen your relationship with them so they'll continue to provide a safety net.
3. Your financial situation supports expansion.
As we've discussed, entering new markets requires spending more money. If you aren't careful, you can rapidly end up losing more than you're making.
It's important you're financially ready for expansion. Think about all of the costs potentially involved with your new project, and consider everything you'll need: expertise, raw materials, new marketing channels, etc.
There's a good chance you'll need to siphon resources from your other projects before this new venture can stand on its own.
It would be a good move to have a significant amount of funds earmarked for this purpose so you don't end up harming your core business in the process. To prep yourself, analyze all the fixed and potential costs the new project will incur, and compare that to your funds and current profits. This way, you'll know for sure if your business can support the burden.
4. There aren't enough customers in your market.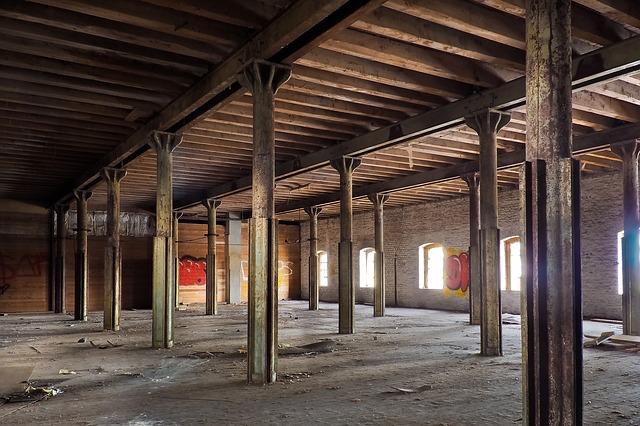 Maintaining a small, niche market can ensure a regular flow of income, but only if there are enough customers to support your business. For example, if you sell equipment for softball players in a city with only a few teams, you'll eventually reach a limit on sales.
To combat this, you could easily diversify your business and start selling equipment for other related sports. Of course, your company's infrastructure must be able to cope with the switch, and it must be possible to increase your revenue without straying too far from your primary business.
Having access to market research on your niche can also give you the insight you need about your current potential for sales and clients. You'll want to examine your recent growth carefully. If you feel your business is plateauing (or is about to), it might be time to expand.
5. Your clients want additional products.
Sometimes the answer to a question is right in front of you. Clients will often let you know of other products or services that would complement what you already provide, often indirectly. After all, a pre-existing client would likely want to take advantage of any related services if you made them available.
If your competition doesn't offer what your customers are requesting, you've just found an unexplored need waiting to be fulfilled.
However, even if there are competing services, you could potentially develop a cheaper or better version. Regardless, you still need to make sure you're not straying too far from your business' primary focus and vision and diluting your services.
Listening carefully to your clients can give you many excellent ideas for expansion. It's also beneficial to learn about how other companies successfully diversify their products based on their own market needs. Then, you can make informed decisions about whether it's worth pursuing new avenues.
Conclusion
Exploring new markets can be a way to adapt and fortify a small business and position it for higher sales and greater visibility. However, expansion must be handled carefully so you don't undo your hard-earned progress.
Before you decide to explore new markets, watch for these key signs so you'll know if the time is right:
The new venture is consistent with your overall business plan.
You have a reliable base of loyal customers.
Your company's financial situation can handle new projects.
The niche you've chosen has become too limiting.
Customers have been asking you for additional products.
Ready to explore new markets with your small business? First make sure you're up-to-date on SEO marketing tactics so you can turn any new traffic into business leads.