If you're looking for alternative social media options for small businesses, we've got you covered.
Over the past year or so, social media has been changing drastically. And, with the popular perceptions shifting rapidly as well, small business owners are feeling frazzled.
New options are popping up seemingly every day and it's understandable if you're feeling a bit overwhelmed. In this guide, we'll take a look at the social networks available and which ones might work best for your small business.
Things to consider regarding social media
Social media is a vastly different place for businesses than it is for individual users, so the considerations for choosing the best social media platform to expand your business to are going to be weighed a bit differently. Not sure how to break down the options? Let's take a look at some important considerations for your business' social media presence.
What do you hope to achieve?
What is your goal for social media? Are you trying to build an active community? Are you trying to drive traffic to your website? Or are you trying to increase your brand awareness and expand your digital marketing footprint?
If you're unsure of where to start when listing goals for your small business, here are some suggestions to get you going:
Increase brand awareness and reach a wider audience.
Drive website traffic and online sales.
Build a loyal customer base and foster customer engagement.
Position your business as an industry/thought leader.
Generate sales/leads.
Monitor and improve customer service and support.
Improve your business's reputation/credibility.
Increase brand loyalty and advocacy.
Enhance your customer experience.
Gather market insights and competitor research
Establish partnerships and collaborations with other businesses.
Increase attendance at in-person events or promotions.
Improve the effectiveness of other marketing channels by integrating them with social media.
Who is your desired audience?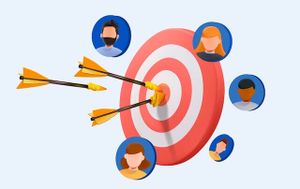 Not all businesses hope to attract the same audiences, and the same goes for social media platforms. Are you primarily a B2B company? Do you offer digital-only services? Are you looking for local customers only?
Your audience requirements are a major consideration and will tend to eliminate certain social media platforms from your list.
What type of content do you want to post?
If your business type lends itself to image-heavy social media posts, then text-based social media platforms likely won't be a great fit for you. The same goes in reverse, as not all businesses will work well on image-based social media sites.
Take a look at what you're posting on existing social media platforms (or consider what you'd like to post, if you're not currently active) and make a note of how you'd like to proceed going forward.
Need some ideas on what content to post? Here are a few suggestions:
Industry news and updates to position your business as a thought leader.
Behind-the-scenes looks at your business, including company culture, employee profiles and product development.
Business updates, including new releases, promotions and discounts.
Customer testimonials and success stories.
How-to guides and tutorials.
User-generated content, such as customer photos or reviews.
Infographics and other visual content, such as images and videos.
Live events and Q&A sessions.
Seasonal and holiday-themed content.
Interactive content, such as polls and quizzes.
Collaboration with influencers, industry leaders or other businesses to expand your reach.
What are the perks of alternative social media platforms?
Now that you've made a list of what you need from a social media platform, let's discuss some of the benefits of expanding your business to new and/or lesser-used social media sites.
Ability to reach new audiences
Newly-launched social media platforms tend to attract a wide audience initially, but those users don't always stick around. Some of the smaller, niche or lesser-known platforms, though, tend to have a higher concentration of particular audience types. So if one of your goals is to appeal to a new audience that doesn't tend to frequent the bigger social media platforms, an alternative social media platform could be a great fit.
More cost-effective advertising
Smaller and lower-traffic alternative platforms are likely to also offer lower-cost advertising rates. Additionally, with less noise occurring, your business has the opportunity to stand out and attract more customers.
Access to hyper-local and B2B audiences
Depending on your business type, you may not need a wide-reaching marketing strategy. Perhaps you're a small landscaping company that only operates in a specific area. Or maybe you're primarily a B2B company, looking for like-minded companies to provide services for. Smaller, alternative social media platforms would be the perfect option.
Get ahead of the curve
It's hard to predict which new and novel social media launches will actually take off. There have been plenty of attempts by startups to capture that lightning in a bottle, but most tend to fall to the side after a while. However, that shouldn't dissuade you from checking out new platforms and learning everything you possibly can. Getting the hang of a new platform at the outset will give you an edge over other companies arriving much later.
5 business-friendly social media platforms
Ready to take a look at some of your social media marketing options? Let's dive into each.
1. Pinterest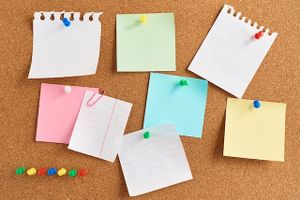 Pinterest isn't a new social media platform, given that it was founded in 2008. However, it has managed to hold its own, with over 95 million monthly active users in the United States in 2022. Pinterest has also been launching new features and functionality, including live streaming and a new collaborative collage app called Shuffles.
Demographically, Pinterest has a fairly even split between Gen X, Millennials and Gen Z users, which also makes it a great spot to appeal to a wider audience.
Interested in trying out Pinterest for your small business? Here are some tips to get you going.
Create a business account
If your business isn't already set up on Pinterest, make sure that you create a business account specifically. User accounts don't have the tools and functionality available to business accounts. You can also convert your existing account to a business account, so don't sweat it if you missed that option.
Curate boards that align with your brand and products
What your boards end up looking like will heavily depend on your business type. You'll want to keep in mind your brand identity, as well as your goals for your social media presence. Here are a handful of ideas for boards:
Product boards: Make a board that will showcase your business's products or services, with pins that include product images, descriptions and pricing information.
Inspiration boards: An inspiration board would include boards that are focused on a specific theme or industry, such as a wedding inspiration board for a bridal shop.
Seasonal boards: Build boards that line up with current trends and seasonal events, such as "Fall Fashion Trends" or "Summer BBQ Recipes."
How-to boards: If your business offers products that customers can use in various ways, consider creating boards that provide helpful information. An example of this would be a beauty company creating a makeup tutorial board with related pins.
Behind-the-scenes boards: Create a board that shows the behind-the-scenes of your company.
Don't forget keywords and hashtags
You can build and curate picture-perfect boards on Pinterest, but if you're leaving out keywords and hashtags, it's much less likely that your target audience will be able to find you.
Need help with keyword research? Check out the keyword research section of our SEO guide here.
Use Pinterest's analytics to track your performance
Analytics on your content can help you better understand your audience's interests and behavior. Pinterest offers robust analytics information, check out their help documentation for a full list.
Utilize Pinterest Ads
Consider using paid ads on some of your pins to reach a larger audience and drive traffic to your website.
Recommended: The entrepreneurs' guide to Pinterest marketing
2. LinkedIn
If your business is marketing, service or B2B related, LinkedIn could be another great place to start. LinkedIn also isn't a new platform, dating back to 2002, but the networking opportunities for businesses and working professionals are immense.
Demographically, LinkedIn users tend to be millennials, but the breakdown overall is pretty even.
Let's take a look at how you can use LinkedIn to boost your business's social media presence.
Make sure that your business page is fully setup
You'll need to ensure that you've set up a business page on LinkedIn and that you've completed all of the required sections with current information.
LinkedIn has an in-depth guide on business best practices, so you'll definitely want to review their guide here.
Create/share valuable content
Content such as articles, whitepapers and industry insights (depending on whether your business lends itself to this) is a great way to position yourself as an authority in your field and attract potential customers.
Note: Be sure to include images in your posts, as these tend to attract more attention than text-only posts.
Here are some ideas on content that tends to perform well on LinkedIn:
Company updates and news.
Industry-related articles.
Thought leadership pieces.
Employee success stories.
Company culture and values.
How-to guides and tutorials.
Client testimonials and reviews.
Professional advice and insights.
Live video events.
Event announcements and invitations.
Join relevant LinkedIn groups
If your target on LinkedIn is B2B, you'll want to join and participate in LinkedIn groups that are relevant to your company. These groups will allow you to connect with potential customers and industry experts to level up your business.
Use LinkedIn's analytics and engagement metrics
Creating content for your LinkedIn page and for your groups is a great first step, but you'll also want to keep an eye on how that content performs. LinkedIn offers helpful tools that let you track your performance and adjust your content strategy accordingly.
Advertise on LinkedIn
Ads can help you reach a larger audience and target your desired customers. Here's a guide from LinkedIn on how to get started with ads.
3. Tumblr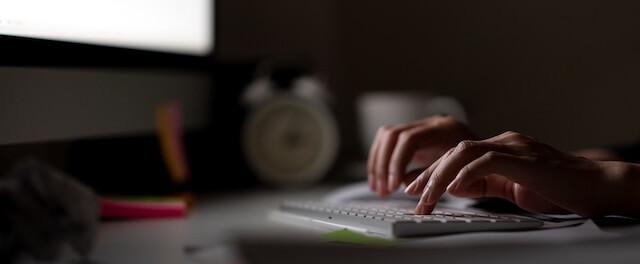 Tumblr is another established social media site that has recently been re-attracting attention to its platform. A microblogging platform that was established in 2007, the user base is smaller than some of the more prominent social media platforms. However, this small (but dedicated) user group is the perfect opportunity for reaching a niche audience.
While Tumblr was initially launched at a millennial user base, the site has kept a relatively young user base, with most of the users being in the 18-34-year-old segment.
One caveat that small businesses may need to keep in mind is that Tumblr is fairly rowdy and not a highly-moderated platform. So if you're concerned about your business content appearing near adult-themed posts, you might want to skip Tumblr.
Be consistent with your brand aesthetic
Tumblr is a very visual platform, so if you're going to establish a business presence there, be sure to keep your brand identity consistent. Engaging, consistent content is key to attracting and keeping a following on Tumblr. Additionally, attractive visuals make your posts much more shareable, which can help you to increase your reach.
Keywords and hashtags are key
Keywords help to surface your posts to the desired audiences, so keywords and hashtags are a must for your Tumblr posts. You'll also want to keep an eye out for trending topics and post something relevant to take advantage of the trend.
Engage with others
Tumblr is a community, so you'll want to be a good member of that community. Comment on posts, answer questions, reblog — be an authentic voice on the platform.
Need some content ideas? Here are a few:
Behind-the-scenes stories.
Interesting infographics and statistics.
Tutorials and instructional videos.
Articles and interviews featuring industry experts.
Online contests and giveaways.
Keep it fun and don't be too serious.
Don't forget to keep an eye on your metrics, as this will let you more easily see what type of content is working and what isn't.
4. Nextdoor
Nextdoor also often tends to be overlooked as a social media outlet. But, for some businesses, the hyper-local community that Nextdoor offers is the perfect social media platform for local businesses.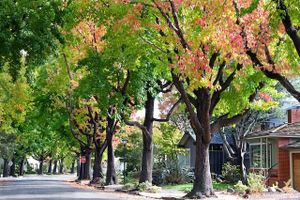 As far as demographics go, the relevant user base is your neighbors. The ages active in your area are going to vary widely by region. Do you live in an area where retirees tend to live? Are you in an area where most people tend to rent their houses? Cities in the US tend to vary widely, so keep that in mind when approaching Nextdoor as a business.
With that in mind…
Use Nextdoor's targeting options to reach specific neighborhoods and demographics
Offering HVAC installation services in an area of primarily apartment complexes probably won't work well for your business. You'll want to know your target audience and adjust your reach accordingly.
Share valuable content about your products and services
You're attempting to connect with your community, so let them know all about what your business has to offer and the problems that you're able to solve.
Consider advertising
Use Nextdoor's advertising options to reach a larger audience and drive traffic to your business. Since the ads are hyperlocal, keep your ad information topical and relevant to your community.
Connect with your community IRL
Participate in local events and sponsor local community projects to increase your visibility and reputation. You could also collaborate with other local businesses to cross-promote each other and build a stronger community presence.
Looking for some content recommendations? Here are several:
Event announcements: If you are organizing local events or workshops, make sure to post about it. Share dates, times, locations and any details participants should know.
Special offers: Regularly post about special offers or discounts to attract neighbors to your business. This could be weekly deals, package offers or seasonal discounts.
Customer testimonials: Find ways to share testimonials or positive reviews from satisfied local customers to help build trust in your business.
Local news: Share news that is relevant to your industry and location, which will help to shows that you are informed and engaged with the local community (and can also be helpful to your neighbors).
Personal stories: Share your entrepreneurial journey or personal stories related to your business.
Overall, your goal with Nextdoor is to be authentic, create personal connections with your neighbors and establish your business as a trusted and integral part of the local community.
5. Substack
With continuing changes happening at Twitter, many writers who relied on Twitter to connect with their audiences quickly pivoted to Substack (including Substack Notes, but more on that in a bit). And for good reason. Having recently crossed 20 million active subscribers, and 2 million paid subscribers, Substack is a solid option for connecting with an audience.
Keep in mind that, while Substack is a fantastic platform for some businesses, it may not be a great fit for every business. Some examples of businesses that might not benefit from Substack could include businesses with primarily physical products, businesses that tend to operate mostly offline or businesses that are highly visual (such as photographers).
Let's take a look at a few ways to use Substack to promote your business:
An open line of communication
For information-based businesses, or those looking to establish themselves as a thought leader, consider creating a Substack newsletter to speak directly with your audience and build a loyal following.
Create Substack-exclusive content
Publish exclusive articles, interviews or reports on Substack for your subscribers. You could also include industry insights, behind-the-scenes looks at your business and exclusive promotions and discounts to entice subscribers.
Build your brand
Use Substack to build a personal brand and position yourself as an authority in your industry by sharing valuable content, insights, and expertise.
Provide tailored tips and advice
Depending on the nature of the business, you could use Substack to provide specific advice, tips or DIY guides. For example, a personal trainer could release weekly workout ideas or diet tips.
Need some content recommendations? Here are a few formats that perform well:
Q&A sessions
Interviews with industry experts
Webinars
Sneak peeks of upcoming products/services
Personal stories
Up-and-coming social media platforms to keep an eye on
If you're looking to try out some of the latest social networks for your small business, here's a quick list of the current up-and-coming social media platforms. This list isn't exhaustive, but hopefully, it'll give you a heads-up on what's out there.
Bluesky
The decentralized social network founded by Twitter creator Jack Dorsey, Bluesky is currently in an invite-only beta. With a similar look and feel to Twitter, Bluesky is a primarily text-based platform that will feel familiar to many. If you can secure an invite, give it a try.
Recommended: Conquer the skyline with a custom domain on Bluesky
Threads
Threads is Meta's response to the text-based decentralized social media platform. The newest platform on this list, Threads launched to an explosive 100 million users within only 5 days. Threads is available to anyone in the United States and over 100 countries (excluding the European Union currently). Threads is still being developed, so keep an eye out for upcoming features that could benefit your small business.
Recommended: 4 tips for boosting your brand with Threads
Mastodon
Mastodon is the true OG of the decentralized social media network. With Mastodon, the servers are self-hosted and self-moderated, which means that you can choose a server that fits your preferences. When you join a Mastodon server, you are able to interact with users both on your own server, as well as servers that are federated with yours.
Because of how Mastodon operates, the service does not include algorithms, is crowdfunded and doesn't offer advertising. As a small business owner, the best approach here would be to look towards community building (use those hashtags!), rather than purely advertising your products or services.
Substack Notes
In April 2023, Substack launched their own text-based social media platform for their writers and subscribers, dubbed Notes. Notes is powered by subscribers, so this is another ad-free platform, but if you're using Substack for your business, don't neglect this powerful content-boosting medium.
Don't be afraid to try new platforms
Hopefully, this guide has helped provide a general overview of the wide array of options out there for business owners. Keep an eye out for platforms that continue to emerge and don't be hesitant to try something new. You never know where your future community awaits!