Why do people buy what they do, when they do? Understanding why the customer does anything is important in delivering the right product or service at the right time. That's one reason learning how to anticipate needs with consumer psychology and micro-moments is key in building a successful business.
Business owners and marketers just like you have spent hundreds of hours — essentially days of their lives — trying to find ways to attract new customers, convert leads and build loyalty. They've spent millions of dollars on fancy campaigns with all the bells and whistles, short of a big neon sign that says, "Buy our stuff, please!"
It's no easy task, but it's even more difficult — and less successful — when you have no idea what your customer wants.
So hold off on that neon sign until you know that your customer actually needs your products or services.
Whether you are building a business, creating a marketing campaign or designing a new product, you don't just think about what it can do for you but how it can meet your customers' needs. Understanding what your potential customer may be thinking is crucial in being successful at serving them. But what are you supposed to know? And more importantly, how are you supposed to know it?
That's where consumer psychology and micro-moments come in.
What is consumer psychology?
First things first, consumer psychology is half science and half art. What it boils down to is understanding the who, what, where, when, why and how of your customers and their journey to needing your product or service.
This can mean conducting surveys and analyzing data to see when and what people are buying, as well as testing out messaging campaigns to see what is resonating with customers the best.
It means digging into your unique data as well as understanding overall trends in consumer behavior like mobile search, increases in online ordering, and so on.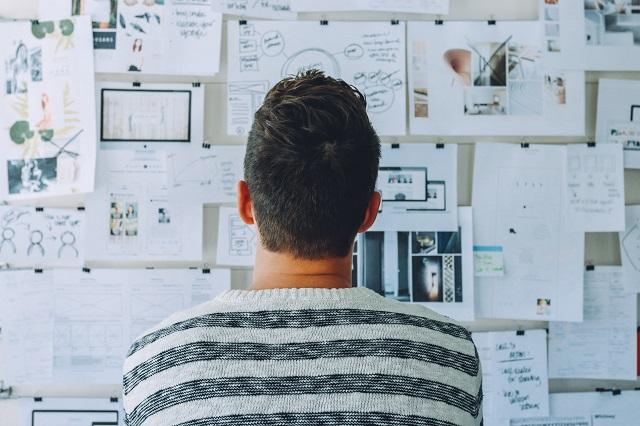 People have made a career out of trying to understand consumer behavior. Big companies have spent budgets we couldn't even dream of trying to figure out what color their logo should be and what the psychology says about blue or green or orange.
But you don't have to have a master's in psychology or a Scrooge McDuck-level pile of cash to gain an understanding of your customers.
The end goal is to have an idea of what your customers are coming to you for and better anticipate those needs. One way to do this is to be more aware of "micro-moments."
What does that even mean? The idea of micro-moments is a simple concept that can help you better respond to the who, what, where, when, why and how of your customers.
What are micro-moments?
Imagine, you are out running errands and you have a hankering for pizza. You grab your phone and search in Google for "pizza near me." The results show you a list of pizza restaurants in your area. You click on one and place an order over the phone. You went from hungry to a customer in only a few minutes.
That entire transaction was started in what we in the biz call a micro-moment.
Simply put, a micro-moment is when a consumer needs to:
Know something
Go somewhere
Do something
Buy something
Micro-moments are when someone has a need or a want and turns to their phone or computer to research and/or act on it. This can be food, a new pair of shoes, an emergency plumber, or anything in between.
Essentially, a micro-moment is the moment something pops into a customer's head that pushes them to take action.
Because consumers have grown to be more impulsive, these kinds of interactions are becoming more prevalent, especially on smartphones, and can be a driving force behind conversions.
Why should I care about micro-moments and how are they consumer psychology?
Consumer psychology is all about anticipating your customers' needs, so it's important that you be there the moment your customer realizes they need your product or service.
If you can anticipate those micro-moment interactions, you can set your business up to be open and responsive when they need you most.
According to Google data, in the past two years searches for places with the qualifier "near me" have grown 150%. That growth is faster than comparable searches without the qualifier.
This means that when people are searching it's because they want something right here, right now. They don't want to drive 20 minutes or wait for two-day shipping; they want to satisfy their needs at this moment.
Micro-moments are influencing purchasing decisions more and more every year.
Once someone has that need to look for more information, they are ready to do business.
If you aren't visible or don't have the information they need readily available, then you will lose that business to another company that does.
There are a few key areas and kinds of customers to be prepared for when setting yourself up to anticipate needs with consumer psychology and micro-moments.
Read on below to learn what they are and how you can capitalize on their needs.
The researcher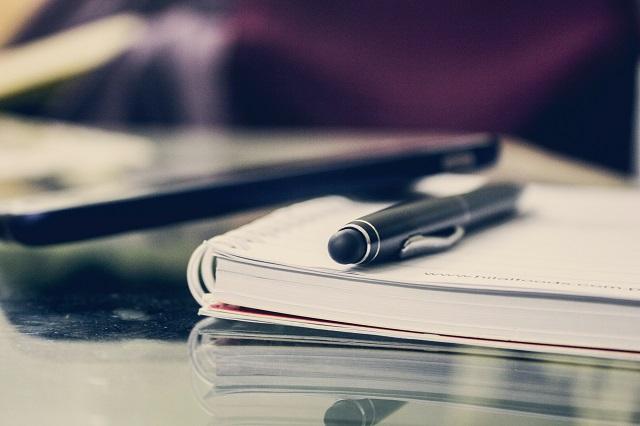 Envision yourself milling around the house when you hear a noise coming from the pipes in the bathroom. You've heard it before but ignored it. This time you are concerned, so you reach for your phone and search for "best plumber." You spend the next few minutes looking at star ratings and reading reviews for plumbers near you. You see a few plumbers with only one review or a three-star rating, so you go with the plumber with a five-star rating and dozens of reviews. You call them and set up an appointment.
This customer is the "researcher."
This kind of customer is driven by the opinions of others and relies on that social proof to make purchasing decisions. They react in the moment to a need and seek out information on the best product or service to meet it.
These kinds of searches are growing. In the past two years, Google has reported an 80% increase in searches with the qualifier "best" in them.
How you can anticipate their needs
The best way to anticipate these needs is to grow your online reviews.
If you can ensure that your business has ample positive reviews you won't risk losing this customer to someone else.
This means reaching out to your customers to encourage them to leave reviews about their positive experiences and responding to every kind of review promptly.
Cultivating reviews is time well spent: Nearly 95% of shoppers read online reviews before making a purchase. This exercise extends beyond just Google — many customers will search in Yelp or Facebook as well.
You can get customer reviews easily by just asking. In person, through email, or over the phone for a review — just ask.
Building up your online reputation also gives you insights into what your customers value most about your business, assuming they provide you with a written testimonial.
Scour that written feedback, and it can help inform your messaging in the future.
The "right now" customer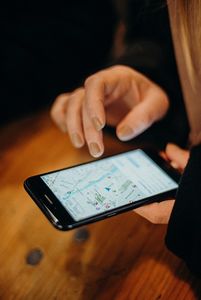 Let's say your nails are a mess but it's Sunday night. You grab your phone and search "nail salon open now." You scroll through a list of the nail salons nearby that are open. You choose one and head on over.
This is the "right now" customer. This customer is not looking for something tomorrow or a few days from now, they don't want to make an appointment next month. They want it now.
The "right now" customer can be searching for just about any product or service. The difference is the immediacy of the transaction. It's not just opening hours either, they can be looking for items that are in stock or offer same-day shipping or pick-up.
The search for immediacy is nothing new. Google reports that searches that include "open now" have tripled in the past two years.
People are looking for instant gratification.
Related: Why you need a Google My Business profile and what to include
How you can anticipate their needs
To anticipate this customer's needs, make sure you have updated information everywhere they may look. Hours of operation, inducing holiday changes, need to be updated all over the internet.
Making sure you have accurate information on all of your business listings will give you the edge when someone is looking for something in the moment. If your information is missing or inaccurate, customers will breeze right by you and on to someone else.
This kind of customer is responsive to things like online ordering, same-day appointments and stock availability information.
The customer wants to buy something right now. It doesn't get more direct than that.
Don't let them go to your competition because they have same-day shipping or same-day appointments and you don't.
You may not necessarily need either of those things, but have a look at what your business can accommodate, your industry, and what your competition is doing.
There may not be a huge demand for some of these same-day features but you will capture those customers who are looking in the moment and cultivate loyalty down the line.
The "nearby" customer
Going back to the first example of a micro-moment — the pizza order — that customer is the "nearby" customer. They are looking for something close to where they are, wherever they may be. They care about reviews and immediacy but the biggest factor is proximity.
If your car makes a weird noise you want to find a mechanic nearby. If you want to grab a coffee while you run errands, you will look for a place nearby.
Location-based searches are exceedingly common.
According to Google, one-third of all searches are related to a location. That is hundreds of millions of searches every day.
This includes searches with the qualifier "near me" as well as searches with city names and ZIP codes.
How you can anticipate their needs
Location, location, location!
This customer will mainly be looking for brick-and-mortar businesses. Make sure that your location is visible and accurate across all business listings. This includes Google, Yelp, Facebook and more.
Related: Business hours changing because of COVID-19? Don't forget to tell Google, Yelp and Facebook
Also, make sure that your business is findable on Google Maps. You can do this by creating and completing a Google My Business profile.
If your business is well laid out and findable on Google Maps and Search, it will show up in searches when someone is looking in a certain area.
The same holds true with other apps and websites, mainly food ordering apps like GrubHub and DoorDash if you offer pick-up or delivery.
The benefits of anticipating customer needs
If you can give customers the information they are looking for, you will win more business. No one likes calling and asking for information.
Accessibility of information is crucial.
You could be the best plumber on the planet but the "researcher" will never know because your online reviews are sparse and lackluster.
You could be open on a holiday when few businesses are but the "right now" customer will never know because you never updated your holiday operating hours.
You could be serving pizza only two minutes away but the "nearby" customer will order from somewhere else because you forgot to add your address to Google Maps.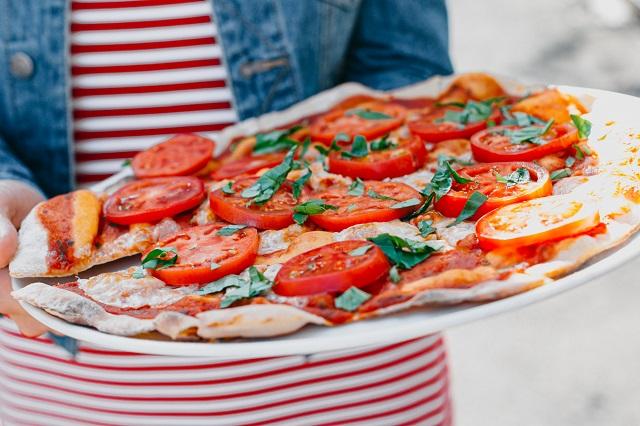 Anticipating these simple needs with consumer psychology means your business will be ready for these crucial micro-moments where you are reaching potential customers smack dab in their moment of need. They don't require lead nurturing for weeks because they are motivated to take action now.
Next steps in learning to anticipate needs with consumer psychology
Ready to anticipate needs? Start by solidifying your online presence in Google Search and beyond. Make sure you have clear, accurate and helpful information on all business listings on the internet.
Next start cultivating reviews by asking a few of your happy customers if they could write you a review on Google, Yelp or Facebook. Consider setting up review monitoring or automated prompts to keep building your positive reputation over time.
Ultimately, by anticipating needs and micro-moments, you can get people in the door and on their way to being longtime, loyal customers.