When it comes to attracting new clients, few things are more powerful than social proof. If you haven't heard the term before, it basically means that shoppers often move as a group — more likely to jump on the bandwagon than to opt for the road less traveled. While individuals might not find this characterization flattering, it's a marketing truth that you can leverage to bring new clients knocking. Testimonials, reviews and case studies are the tools to make it happen. Here's how to ask for testimonials and take advantage of these credibility-boosters to bring in new clients.
How to ask for testimonials (and why)
A testimonial is a direct quote from a client reporting how great your business is. What better way to show off your value than by letting happy customers do the talking?
Testimonials are generally short and to the point. Because they take up little physical space, they can easily be added to your website, print collateral and email outreach.
These short statements are long on power.
In one case study, a company increased sales 34 percent by adding three lines of testimonials to its sales page.
If you've never attempted it before, obtaining testimonials may seem daunting. Turns out, it's easier than most people expect. In many cases, all you have to do is ask. Timing is key. The ripest moment is when you've successfully delivered that new website — especially if you've over-delivered.
One of the smoothest ways to painlessly collect testimonials is to send out a short satisfaction survey containing three or four questions, similar to this:
How do you like the design and function of your new website?
How would you rate our timeliness and responsiveness in meeting your requests?
Would you recommend our services to others? If so, why?
The answer to number three, basically, is how to ask for testimonials. If the client provides a positive response that's not worded ideally, summarize it with any necessary editing and ask if you can use it as a testimonial. This neatly sidesteps the paralysis that some people get when directly asked to write a testimonial. Of course, if your survey reveals the client isn't happy, fix the issues and try again.
In lieu of a survey email, some designers and developers create a survey page on their website that includes a textbox specifically asking for a testimonial. On project completion, they send out a link. Others feel an email is more personal and likely to generate a better response.
How to ask for reviews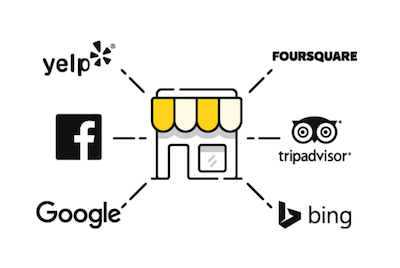 Unlike testimonials — which are usually included in your own website and promotional materials — reviews are often located elsewhere. Reviews on sites like Yelp, Google and Facebook can act like a magnet, attracting new customers to your door. The bad news is that unhappy clients are the most likely to leave reviews on their own. The good news is that, these days, all customers recognize the importance of reviews, and to build a trove of good ones often all you need to do is ask.
Make sure you've already set the foundation in place by creating profiles on the most popular review sites. Include direct links to the profiles in multiple places. Your website, newsletter and follow-up emails are prime locations.
Editor's note: Looking for an easier way to manage your business's information on multiple online review sites? Check out GoDaddy's Local Business Listings tool. You simply update your business listing from one convenient dashboard and the changes appear across all sites.
The next time a client compliments your service, tell them you'd appreciate it if they would leave the same feedback in an online review and provide one-click links that take them directly to the review sites. Online recommendations like these have become nearly as influential as direct referrals, with 85 percent of consumers trusting online reviews as much as personal recommendations — so this is well worth the effort.
How to ask for case studies
Case studies provide proof that your services work. As a marketing tool, they capitalize on the idea that potential clients perceive long, in-depth reviews as more reputable than brief quotes. If you're wondering how to ask for testimonials, keep in mind a case study typically details the problems you addressed for a client, the solutions you used, and the results achieved.
Producing a case study takes more time than obtaining a simple testimonial or review, but it has the power to draw in new clients and can help you stand out from other designers and developers who don't bother to invest the time and effort.
In fact, according to the 2016 B2B Content Marketing Trends report from the Content Marketing Institute, only in-person events and webinars are more effective for drawing new business clients in.
The first step to producing an effective case study is to choose a project or client that exemplifies the kind of job you want more of. For example, if you cater to inexperienced, mom-and-pop shops, your chosen case should profile one of those — not that fancy tech startup that gave you more headaches than income. Be sure to ask the client's permission. Often a satisfied client will enjoy being featured as a success story, because the case study indirectly promotes their business as well.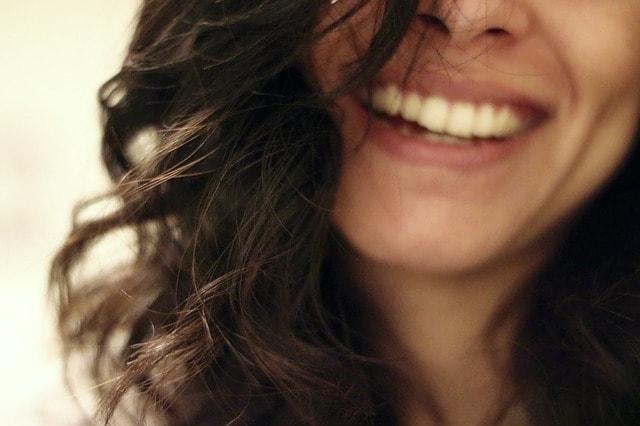 Next look for hard numbers that demonstrate what you delivered. Did the number of clicks on the "Buy Now" button go up? Did the average bounce rate go down? Does the new site load in half the time of the old one?
Pick metrics that reflect the goals your client was hoping to achieve.
Those goals become the "angle" that your case study will follow. The headline will often come directly from this choice as well, such as "Using website design to boost engagement 200 percent." It's best to focus on one or two key goals rather than enumerate every benefit you delivered.
Scan the web for example case studies to use as models for your own. The finished case study can be simple and factual or gussied up with fancy graphics, as long as it drives home the point of the metrics you accomplished.
Start building your cache of social proof
When trying to build up a cache of social proof, knowing how to ask for testimonials will often do the trick. Incentivizing is also an option, but tread carefully if you go this route. Offering something like a free upgrade is acceptable, but charging a higher price to someone who doesn't agree to leave a review could get you in trouble with the FTC. To be safe, it's often wiser to stick with encouragement over incentivizing. Often that's all you'll need to get the power of social proof working to boost your bottom line.