Over the last few months, we've taken a closer look at questions to ask when searching for small business startup grants, and examined funding options that specifically assist minority-owned small businesses. Now, it's time to dive into federal small business grants — and it might surprise entrepreneurs to learn that agency-based financial aid is actually a lot more specialized.
Generally, federal small business grants go toward state and local departments (which dispense the money out to small businesses), and research and development programs.
Many of these options are pretty specific, so we're going to walk you through four that entrepreneurs in a variety of industries would be eligible to apply for.
1. Women's Business Ownership Assistance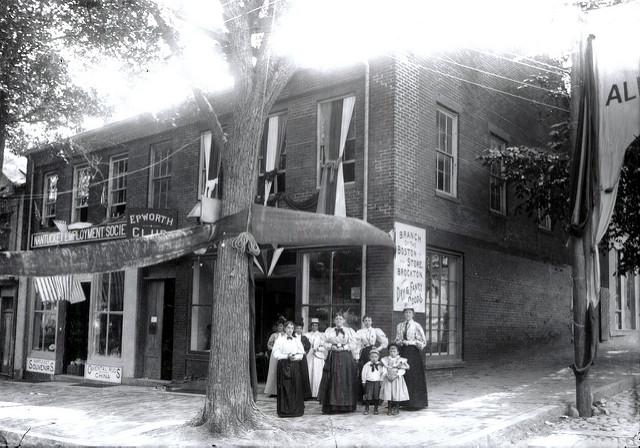 Which agency offers it? Small Business Administration (SBA).
What does the grant do? Authorized by the Small Business Act of 1953, the Women's Business Ownership Assistance grant works to establish and fund women's business centers (WBCs) that support and assist small business concerns owned and operated by women.
The ultimate purpose of the grant is to limit the obstacles women face when promoting their startups and obtaining funding.
Those eligible to receive this grant include female entrepreneurs who are opening a new business or trying to grow their current business. One great perk? Once participants have completed the initial five-year grant, they may renew the funding again every three years afterward.
2. Small Business Innovation Research
Which agency offers it? U.S. Department of Agriculture (USDA).
What does the grant do? This particular grant assists those that pursue the scientific path of entrepreneurship. The Small Business Innovation Research program grant works to have small businesses help meet federal research needs, boost innovation among private companies, and drive technological innovation in businesses owned by women and the socially disadvantaged.
Because the USDA is the agency of note here, the particular research topics should be related to forestry, biology, animals, water, air and other areas of agriculture. There are a number of eligibility requirements, so be sure to visit the grant page for more information. A big requirement includes running a for-profit, incorporated business that's majority-owned by citizens of the United States.
3. 7(j) Technical Assistance federal small business grants
Which agency offers it? Small Business Administration (SBA).
What does the grant do? The 7(j) Technical Assistance program is here for small, disadvantaged businesses that need a helping hand with getting their company going and growing. The SBA gives grant funding to qualified service providers that offer business development assistance to eligible, low-income small businesses under Sections 7(i), 7(j) and 8(a) of the Small Business Act.
What do we mean we say "business development assistance?" This term applies to services offered in accounting and marketing, loan packaging, presentation analysis, advertising and any others in which management or technical training might be necessary.
Additionally, these federal small business grants for technical assistance work to boost business service agencies, such as cooperatives and trade associations. Individuals, public or private businesses, and educational institutions, along with lending and financial institutions and state and local governments with the resources to provide business development assistance, are all eligible to apply. There is also a pre-application coordination required with this program, so be sure to contact the SBA with any questions.
4. Farmers' Market Supplemental Nutrition Assistance support grants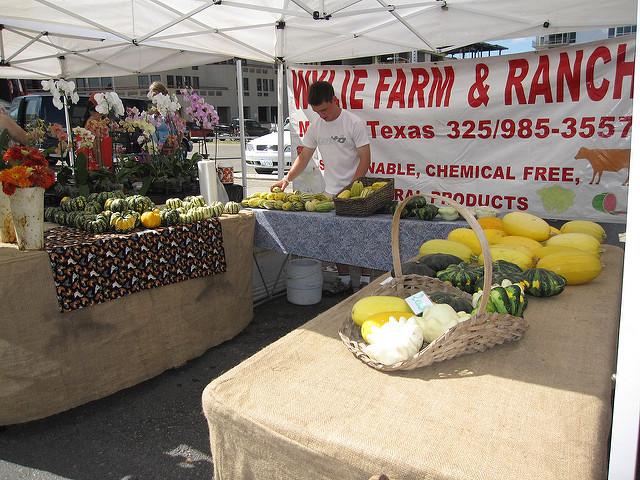 Which agency offers it? U.S. Department of Agriculture (USDA).
What does the grant do? The Farmers' Market Supplemental Nutrition Assistance grants provide funding that helps farmers' markets take part in the Supplemental Nutrition Assistance Program (SNAP).
As the largest program in the domestic food safety net, SNAP offers millions of low-income families nutrition assistance while also providing economic benefits to communities.
This particular federal small business grant is designed to ensure that SNAP is accessible at farmers' markets by establishing, growing, and increasing awareness of the program and Electronic Benefits Transfer (EBT) services at these events. To qualify for the program, businesses must use the funding to incorporate SNAP into farmers' markets, which is why it's a good idea for entrepreneurs and startups that specialize in health and organic food to apply.
Even more federal small business grants
Of course, the four federal small business grants listed above are just a handful of programs available to entrepreneurs. For even more listings, explore the Catalog of Federal Domestic Assistance (CFDA). Here, you'll discover thousands of project grants that your company might qualify for. From a grant dedicated to fresh fruits and vegetables to rural development for forestry and communities, there's funding for every kind of small business just waiting to be found.