Selling electronics and media online is a potentially lucrative but competitive business model. There are dozens of options for selling electronics online, including well-established general marketplaces, and making a tech store profitable takes time, skill, experience and a little luck on your side as well.
Fortunately, there's a cost-efficient strategy that can help your tech store get new customers, increase loyalty among your existing customers, and improve participation in your most valuable promotions — as long as you know how to use it correctly.
Why your tech store needs email marketing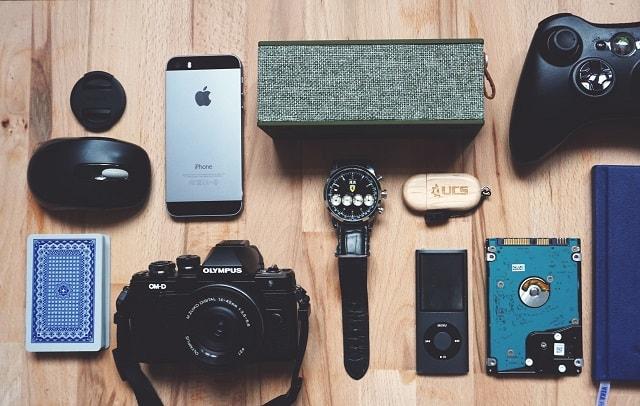 You might see email marketing as an old or obsolete strategy because it's been around for so long, but the truth is, it's one of the best strategies for a tech store to use. Here's why:
Return on investment (ROI)
The ROI for email marketing is insanely high, partly due to its low-cost basis. By some estimates, every dollar spent on email marketing has the potential to return up to $38 in value. This puts it miles ahead of any other digital marketing strategy.
Focus on acquisition and retention
Most business strategies focus on either customer acquisition (getting new customers in the door) or customer retention (keeping your old customers loyal and happy), but email is unique in its ability to offer both. Approximately 81 percent of retailers see email as a "major force" in customer acquisition, and 80 percent see it as key for retaining customers.
Use as a complementary strategy
Email is also valuable because of its ability to complement and improve other marketing strategies you might be using. For example, under the right conditions, email marketing can be used to support your content marketing and SEO campaign. As long as you're relying on the same fundamentals (like audience targeting) and you tweak your content to fit your end objectives, it can serve as an extension of virtually any other digital marketing campaign.
With facts like that, it's pretty easy to see why email marketing is essential — especially if you're trying to market your tech store in today's competitive business sector.
11 tips for making your tech store a success
So what should you do to make sure your email marketing campaign for your technology store is a success? We've got some tips to help you out.
Use the right tools.

Build your list organically.

Incentivize new signups.

Automate whatever you can.

Keep things personal.

Always have something new.

Offer value in every email.

Encourage action.

Keep your list warm.

Segment your lists.

Measure and analyze.
Ready to bring customers to your tech store? Then keep reading for in-depth explanations of each of these key tips.
1. Use the right tools
First, you'll need to make sure you're using the right tools. There are hundreds of email marketing providers out there, and each one will likely have different plan options to meet your company needs. Review them carefully, and go with the partner best suited to your company — and preferably, one that's easy to use.
2. Build your list organically
You might be tempted to buy an email list to get things started, but most experts advise against it. If a user receives an email from a brand they don't recognize and have never interacted with, they might react negatively and immediately unsubscribe. Even worse, they might flag you as spam and interfere with your ability to send out emails in the future.
3. Incentivize new signups
Use strategies that reward people for signing up for your email list. You might offer a discount code for a user's next purchase when they subscribe, or even offer a free tech product from your store as a substantial bonus.
4. Automate whatever you can
The only real costs for email marketing are a subscription to the software platform you're using and the time expenditure of creating new emails. You can cut your time costs by automating emails whenever you can.
Pro tip: Create structured template for things like abandoned carts or inactive users, and have them sent automatically when a user on your list completes a certain action.
5. Keep things personal
As powerful as automation is, it can make your emails seem cold and impersonal. Compensate for that by adding a personal touch to your emails, customizing content with names and specialized offers. You want your customers to feel attached to your tech store, rather than seeing it as just another retail brand.

6. Always have something new
If you spam your users with the same template email over and over, they're going to get frustrated and unsubscribe. Tech consumers want to see new things constantly, so you need to deliver. Highlight a new product or show them a new sale — every email you send out should be unique.
7. Offer value in every email
Additionally, each email should be valuable; you want to prove to your subscribers that it's worth staying connected. Email-exclusive promotions and discounts are a good way to do this, and brands in other industries often offer exclusive content as an added bonus.
8. Encourage action
No matter what your end goals are, your emails should all have at least a few calls-to-action (such as clicking a link to a new product, following you on social media, or even watching a video about your tech store). These actions have the potential to turn your email recipients into paying customers and serve as an easy way to measure the effectiveness of your campaign.
9. Keep your list warm
If you go too long without emailing your users, they might lose interest in your brand. You need to keep your list warm by sending out emails at regular intervals, even if it's just a reminder or a piece of brand-related news.
10. Segment your lists
Break your list down into multiple sublists, based on areas of customer interest, customer behavior, or other demographic dimensions. This will help you create more specialized, targeted content for each of those sections and improve the overall relevance of your campaign.
11. Measure and analyze
Chances are, there are dozens of variables that influence how your emails perform, including everything from the wording of your subject line, to how busy your audience is during certain days of the week. The only way to track down, understand, and exploit these variables is to consistently measure your efforts. You should know exactly how many email opens and click-throughs you've gotten each blast, and be able to trace changes in results back to the changes you made in execution. It's the only way to improve!
In conclusion
At first glance, email marketing might seem complicated, but for a tech store with ample promotions, decent content, and an initial customer base, it's one of the simplest and most effective strategies you can use. If you're interested in getting started with an approachable platform for beginners for your technology store, sign up for GoDaddy Email Marketing today!