Happy customers are the key to a successful business. And if you want to keep yours happy, then you'll need to implement a few customer loyalty program ideas that keep them coming back for more.
Don't get us wrong: Providing quality customer service and products they can't live without is important, too. But one sure way to delight customers is to offer perks for buying from you and not your competitors.
Why customer loyalty programs are important
Customer loyalty programs aren't just nice to have — they can save you money in the long run and help you attract new customers, too.
Related: What drives customer loyalty and how can your build a base of loyal fans?
Retention
It costs five times more to win a new customer than to retain an existing one.
There's no better reason to focus on making your existing customers feel special.
Related: Turn happy customers into customer advocates
Acquiring new customers
Offering a loyalty program can help you attract new customers because it gives them an incentive to buy from your site. Plus, existing customers will feel appreciated and be more likely to spread the word about your company.
Reinforcing your reputation
A good loyalty program shows you care about your customers and increases your brand's positive perception, which is why it's important to have a variety of customer loyalty program ideas at your disposal..
Related: How to keep tabs on your brand reputation
7 customer loyalty program ideas for your ecommerce website
Creating a customer loyalty program doesn't have to be hard or overwhelming. Here are seven ideas you can put into place pretty quickly.
Giveaways.

BOGO offers and discount coupons.

Gift cards.

VIP privileges.

Points for purchases.

Free shipping.

Pay later programs.
Let's dive into these customer loyalty program ideas!
1. Giveaways
People love free stuff. Explore the needs of your audience and give away something that they'll love.
Besides helping you retain existing customers, it will also help you promote your business to new customers and create a buzz.
Try collaborating with a few influencers in your niche to get the word out about your giveaway and expand your reach.
2. BOGO offers and discount coupons
BOGO stands for "Buy one, get one," and extending such an offer gives customers a reason to buy specifically from you. This can be buy one, get one half off; or buy one, get one free. Have a one-day sale in which loyalty program members get a BOGO deal. This makes it exclusive and gives a reason for people to sign up on the spot.
You could also provide discount coupons — a successful tactic for driving loyalty with 61 percent of consumers saying they use them.
Related: What every small business should know about creating discounts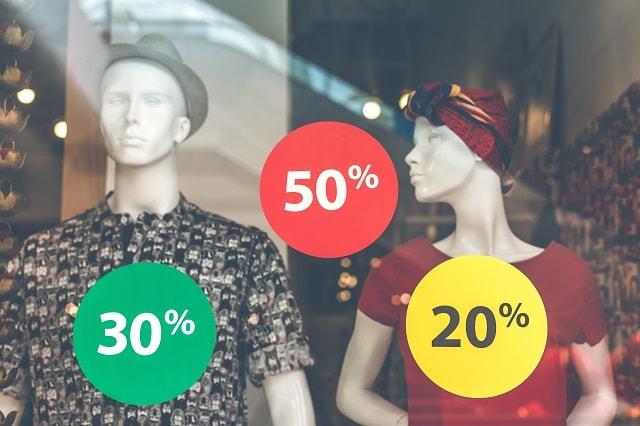 3. Gift cards
Whether the goal of your customer loyalty program is retaining customers or getting new leads, selling gifts cards can help you do both. A gift card is one of the easiest ways to give your customers a reason to buy from you. And, with gift card purchases projected to hit $160 billion in 2018, it's an easy way to ensure you see customers.
And, as gift cards remain a popular present, no matter the time of year, your customers can help promote your business by gifting them to their loved ones. And as a result, you get new customers. Use this customer loyalty program idea by offering an extra $5 gift card for every $25 gift card purchased.
4. VIP privileges
Your customers are the heart and soul of your business, and as such they need to feel like VIPs.
Consider offering privileges like early access to new products or insider events.
One great example is MAC cosmetics. MAC runs a VIP program called M.A.C. Select for online customers, which features three tiers. Each level offers specific perks like early access to limited edition products, complimentary makeup, and faster shipping. The higher the level (determined by how much is spent with the business), the more benefits the customers get.
5. Points for purchases
You've likely come across these popular programs that give customers points for every purchase. These points can then be used for discounts or to get free items.
Starbucks leverages this type of points-based loyalty program with its Starbucks Rewards program. Whenever you use the Starbucks app to complete your purchase, you get stars in return. Once you collect enough stars, you can redeem them for free a free beverage or food.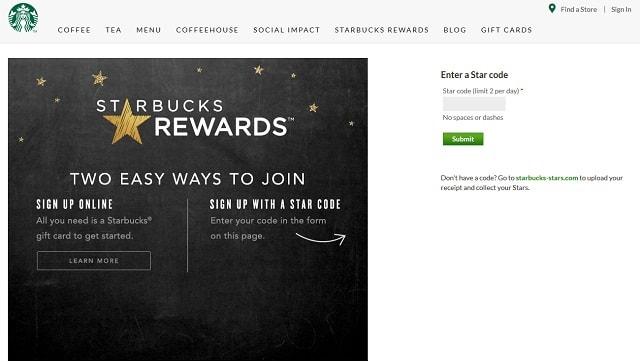 6. Free shipping
A whopping nine out of 10 shoppers believe that free shipping is the top incentive to shop online. Take a hard look at your shipping costs and see if it's possible to offer this perk to repeat customers.
Related: How to offer free shipping without hurting your bottom line
7. Pay later programs
Another way to keep customers coming back is to provide them with the option of paying later. This works with big ticket items that people often finance. You can offer payment plans to loyal customers.
If you have a physical location in addition to your online store, you might consider taking online orders that can be paid for upon pickup.
Related: How to increase retail sales with in-store pickup
Customer loyalty is important to your bottom line
Acquiring new customers is much more difficult (and expensive) than keeping current ones. These customer loyalty program ideas can help you keep your existing customers happy and spending their money with you.
Editor's note: Want an easy-to-build online store that already has all the bells and whistles? Look into GoDaddy's Online Store. Multiple payment methods, clean design, easy checkout — everything your customer could want and more.