As an eCommerce business owner, you already have a lot on your plate — from making sure orders are fulfilled to managing day-to-day operations. On top of that, you also have to take care of common headaches associated with running a website, so it's no wonder that you want to find the easiest and most effective way to increase your revenue. That's why learning how to use discounts and coupons properly is so important.
Offering discounts and coupons is an effective eCommerce actic that helps you drive more sales, but if not planned and implemented properly, it can also hurt your brand image and negatively impact your profit margin.
In this post we'll discuss the pros and cons of discounts and coupons and share nine different ways to use them to drive revenue to your eCommerce business.
Related: How to sell stuff online — A comprehensive guide for eCommerce success
How to use discounts and coupons: Pros and cons
Discounts and coupons can give you a revenue boost as well as improve customer loyalty. But, they do come with certain pros and cons that you need to keep in mind before deciding to use them.
Advantages of using discounts
The most important benefits and advantages of using discounts include:
Higher customer acquisition.
Better conversions.
Move stock faster.
Meet sales and revenue goals.
Disadvantages of using discounts
The downsides of using discounts include:
Lower profit margins overall.
Lower conversion rates when you're not running promotions.
Possibility of attracting bargain-shoppers.
Possibility of lowering the average cart value.
Related: What every business should know about creating discounts
9 ways to use discounts effectively
Now that we've covered the pros and cons of discounts, here are nine ways to use discounts and coupons without damaging your brand image and lowering your profit margins.
Weekly or monthly deals.

Abandoned cart coupon.

Newsletter signup offer.

Referral discounts or coupons.

Exit intent discount.

Retargeted ads.

Influencer deals.

Discount for in-store purchases.

Loyalty program milestone discounts.
Ready to learn how to use discounts and coupons boost your online store's bottom line? Read on!
1. Weekly or monthly deals
The most common type of discounts are the regular weekly and monthly deals at the end of the week or the month to drive conversions and help you meet your sales quota and revenue goals.
2. Abandoned cart coupon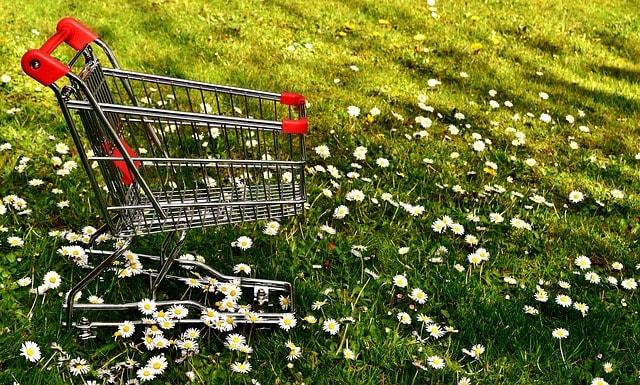 Abandoned cart syndrome is a real problem for many online store owners and a good way to reduce cart abandonment is to offer a discount in an abandoned cart reminder email. You can use a plugin like Abandoned Cart Pro for WooCommerce to help you implement an abandoned cart recovery sequence and automatically send out email reminders to every shopper that abandons a cart in your store.
Editor's note: GoDaddy Online Store makes it easy to send automated reminder emails when customers leave a product in their cart.
3. Newsletter sign-up offer
Another great way to use discounts is to offer them as an incentive for signing up for your newsletter. This helps you build your email list but it also allows you to capture the email of a potential customer, nurture the relationship with them and turn them into a loyal customer.
Related: Beginner's guide to starting an email list
4. Referral discounts or coupons
Consider sending your existing customers a special referral code. Occasionally, you can offer exclusive discounts on your social media accounts . This tactic helps you reward customers who follow you online. It also makes it easier to reach new potential customers, especially if you encourage your followers to share the post with their followers and friends.
5. Exit intent discount
Showing a discount offer or a coupon code to reluctant buyers as they try to leave your website is a great way to change their mind and convert them into customers. You can pair the offer with your email list, which not only converts them into customers but also gets them on your email list so you can continue to build a relationship with them and send them future marketing emails.
6. Retargeted ads
Make use of the Facebook and Google Pixel to create retargeting campaigns and ads that show up only for buyers that have visited your site before but didn't purchase.
7. Influencer deals
Consider identifying and partnering with influencers in your niche and creating special referral coupons for them. They can then share those coupons on their blog, website or social media accounts with their followers. This serves as an endorsement of sorts that can help you boost your credibility and attract a new audience to your store.
Related: How to work with brand influencers when you don't have a budget
8. Discount for in-store purchases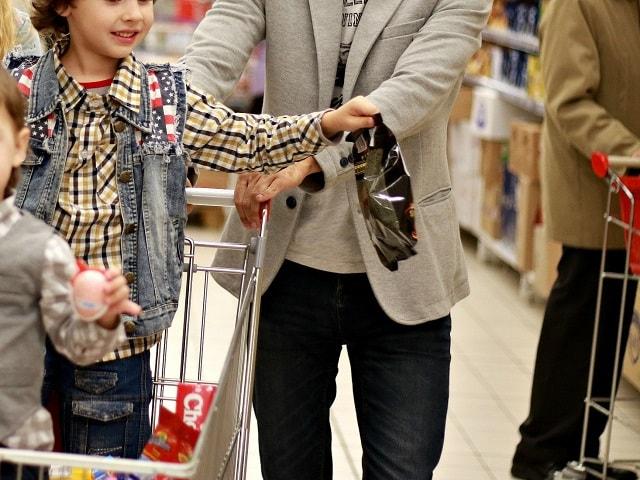 If you have a brick-and-mortar store in addition to your online store, consider offering a discount code for in-store purchases. This helps you promote your physical store and drive offline sales, which can be beneficial in getting more local customers.
Related: 5 tips for adding an eCommerce shop to your brick-and-mortar business
9. Loyalty program milestone discounts
Consider implementing discounts and rewarding your customers when they reach a certain stage in your customer loyalty program. You can offer discounts and rewards when customers reach a certain number of points or spend a certain amount of money; on their birthday, anniversary of signing up for your loyalty program or any other important date in their customer journey. Offering discounts on top of other perks helps foster customer loyalty, which in turn drives more sales.
Make smart use of discounts to drive eCommerce revenue
Discounts and coupons are usually associated with big holidays; however, they can be used year-round to help you drive consistent revenue to your store. To avoid discount traps, use the tips in this article to implement discounts and coupons into your eCommerce store and you'll be sure to boost your bottom line.