Your brand reputation has the power to make or break your business. Even if you don't have an online business, negative reviews and customer opinions can spread like wildfire. If you aren't aware of what your customers are saying, you lose the opportunity to respond to issues and prevent them from escalating — which can result in permanent damage to your brand.
Monitoring your brand reputation is not only crucial but an ongoing process that will help you ensure it stays spotless.
You can also gather valuable feedback from your ideal customers that will help you align your brand with their needs.
In this article, we'll discuss what channels you need to monitor online as well as share a few tools that will help you keep tabs on your brand reputation.
Online channels for monitoring your brand reputation
Nowadays, there are plenty of ways to monitor your brand reputation. Here are the major channels you should focus on.
Social media platforms
Monitoring social media platforms is one of the easiest ways to keep tabs on your brand reputation. You should monitor all your accounts and do your due diligence by responding to comments and questions on your profile.
Aside from your profiles, set up a search that includes your brand's name, your product name or your branded hashtag and monitor what your customers are saying about you on social media. This gives you the opportunity to get involved in the conversation and prevent any issues before they have a chance to come up.
Blogs, news sites and magazines
Keep a list of major blogs, news sites and magazines in your industry, and then search for your brand's name and see what comes up. If you notice a negative article, go through the comments section and see if it's gaining traction. You can then step in and address the concerns. If the article is positive, get involved by saying thank you to the author, responding to readers, and sharing the article with your own audience.
Review sites
Another place to monitor your brand reputation is on review sites like Yelp, Tripadvisor, Google My Business and others. It goes without saying you should create a profile on these sites and do your best to fill it out completely. But once your profile is set up, make it a regular habit to check for ratings and reviews so you can offer a solution to negative feedback.
Editor's note: Want an easier way to manage your business's online listings? Check out GoDaddy's Local Business Listings tool, which enables you to create, monitor and manage your listings from one convenient dashboard.
Search results
Make a point to perform a Google search for your brand's name as well as your products and employees so you can see if there are negative comments or issues that could cause damage to your brand. You can then act well before those issues escalate into permanent damage.
Tools to help monitor your brand reputation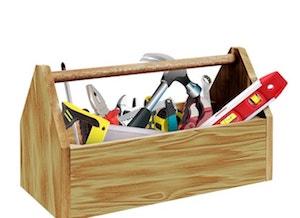 Now that you know which channels you should focus on when monitoring your brand reputation, here are a few helpful tools that will help you get started.
Google Alerts
Google Alerts allows you to set up an alert for terms like your brand's name, product names, hashtags, executives, employees — and more. You can then receive real-time notifications for those terms and keywords whenever they are mentioned on social media, blogs, forums and other websites. You can also tweak your notification preferences so you can get notifications as the mentions happen, once a day or once a week.
Social Mention
Social Mention is another free tool that searches for any term in real time and monitors multiple websites. It will show you not only content associated with your chosen term but also brand sentiment, top keywords people use to talk about your brand, and top sources where the mention appears.
MonitorBacklinks
Use a tool like MonitorBacklinks to keep track of websites linking to your site. Low-quality or spammy links have the potential to hurt your SEO as well as your brand reputation.
Once you see which websites are linking to you, you can then take the necessary steps to remove the spammy backlinks by sending a link removal request to the website owner or by using the disavow tool, which will let Google know that you don't want those links to be taken into account when determining the rank of your site.
Rankur
If you want to see how your audience perceives and responds to your brand, consider a tool like Rankur. This real-time monitoring tool has both free and paid plans and allows you to track your social media and web presence. You can also set up alerts and get a detailed breakdown of your audience demographic.
Monitor your brand reputation offline
Don't forget that you should also monitor your brand reputation offline. Here are four ways to do that:
Word of mouth — Word-of-mouth marketing is often one of the main ways businesses get new clients or customers, especially early on. You can ask new clients how they found you to determine the impact word-of-mouth marketing has on your business and brand reputation.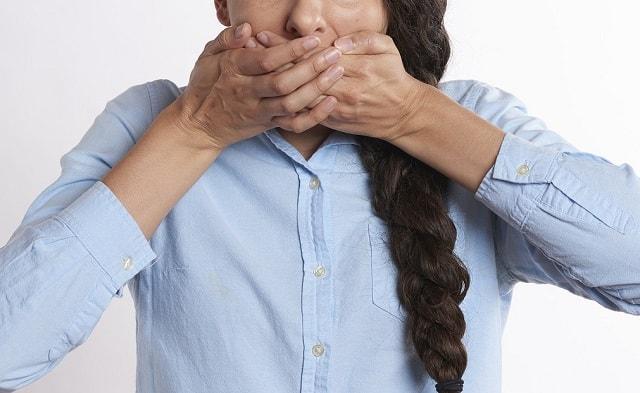 Surveys and poll cards — Use surveys and poll cards with your current customers to understand how they feel about your brand in general as well as what they think about your current offerings.
Focus groups — Asking potential customers or clients how they perceive your brand can be a great way to see what's working in your marketing efforts and how well your brand is aligned with what your ideal customer wants.
Repeat customers — If you get a lot of repeat customers, this can be an excellent sign of your brand doing everything right. Be sure to make note of customers who keep coming back and continue to delight them on a regular basis.
Make sure your brand reputation remains spotless
Monitoring your brand reputation is an ongoing process that will help you maintain a positive image in your customers' minds. Use the tips in this article to establish an effective brand reputation monitoring process so you can grow your brand, earn more social proof, and drive more clients and customers to your business.