This post was originally published on March 22, 2018 and was updated on August 24th, 2020.
For small business owners, asking how your businesses did is a mandatory component of a successful operation. How do you go about getting an understanding of where you stand in the eyes of your customers? The answer is soliciting, reading and replying to the feedback left at online review sites.
As a relatively recent marketing phenomenon, online review sites have dramatically grown in popularity over the past five years. The primary reason for the growth is the trust consumers place in other consumers to leave truthful, heartfelt reviews of small businesses.
Trust is just one of the many compelling reasons why your small business needs to increase its exposure at online review sites.
Why are customer reviews important?
Online customer reviews have become the digital version of the classic Zagat guide, except the difference is now everyday customers have more of a say in describing the performance of small businesses than professional restaurant critics.
As we are about to see, it is not just the relevance of online customer reviews that matter. It is also about several other factors that make online review sites important.
Get a better understanding of your customers
As a small business owner, you are not going to hear every complaint or every word of praise. It is impossible to be everywhere at the same time.
With online review sites, you receive timely feedback about your business that you can use to make corrective changes, as well as pump up the rest of your team.
Sites that post feedback help your business improve customer service.
Related: Update online reviews to increase trust in your business
Gain credibility
How does a savvy business owner build trust?
The answer is by first gaining credibility at online review sites. Sixty-three percent of customers check Google reviews before visiting a business.
After you gain credibility, it is up to you and your team to deliver high-quality products and friendly customer service to build trust.
Boost customer loyalty
We are not talking about unveiling a loyalty program; we are talking about instilling the level of pride in your customers that boosts loyalty.
When a customer takes the time to leave a thoughtful online review, he or she establishes a relationship with your business. The relationship is based on the commitment to return and buy more products and services.
Whether a customer leaves a glowing review about a cheese pizza or sings the praises of an auto repair shop, the positive feedback means the customer has committed to your brand.
Make Google proud
Well, maybe not proud, but definitely impressed with your business.
The local businesses have an average of 39 Google reviews, with only five percent of local businesses listed on Google My Business rating lower than three out of five on customer reviews. Google factors in customer reviews as part of its complex algorithm.
Suffice to say the more positive reviews you get from customers, the higher your business can rank in Google's powerful search engine.
Online customer reviews lead to more reviews.
The appearance of dozens, if not hundreds of customer reviews about your business should motivate new customers, as well as loyal customers that have not left a review, to voice their thoughts.
If your business recently opened, encourage customers to leave reviews to help you spread the word.
Related: Generate reviews: 8 ways to get more product reviews
Which online review sites matter the most?
Is there a one size fits all for online review sites?
If you want to increase the number of online reviews left by your customers, then the first step involves targeting popular spots for reviews, like Google, Yelp and Facebook.
Think about Google for a moment.
When you search for a local business, the results that come back include a link on the side of the page that takes you to the businesses' Google customer reviews page. Google gives business owners that opportunity to respond to the feedback left by customers. This is especially important for negative reviews, as you now have a way to resolve a customer complaint.
Related: 3 steps to managing reviews online
Why do consumers trust the big three sites so much?
Let's use Yelp as an example. Yelp does a great job vetting reviews to ensure authenticity. The popular online review site eliminates obvious posts left by disgruntled employees, as well as negative reviews left by angry competitors.
In fact, Yelp uses a filter that discards almost 25 percent of all submitted reviews. If a customer reviews appears on Yelp, it's most likely the real deal.
When it comes to online reviews on Facebook, users are looking to the friends and family in their network to help them make responsible buying decisions. Seeing that a relative or close friend recommended your business makes it that much easier for you to prove that you provide a quality service or product.
What about directory review sites?
Although not as effective at collecting relevant customer reviews, one or more of the following directories can play a role in how potential customers view your business.
Better Business Bureau (BBB)
Yellowpages
Citysearch
Superpages
Yellowbook
Dexknows
The BBB review site is most widely known as an online outlet for customers to resolve complaints. This means the fewer negative reviews you get on the BBB page dedicated to your business, the higher rating the BBB gives your business. The BBB also awards businesses that not only respond to reviews but also take action to resolve disputes.
The most influential industry-specific customer review sites
After you start to get your business noticed on the big three review sites, as well as at least one of the directories, the next step in the process involves finding sites that include reviews of businesses operating in your niche.
Since there are dozens of industry-specific sites, the following lists represent some of the more popular online customer review sites for specific industries.
Review sites for attorneys
Lawyers have confidential relationships with clients, which means it is difficult to glean information from clients about the quality of legal services provided by state-licensed attorneys.
Most lawyers require clients to sign some type of legal document that keeps everything said and done between the parties involved in a legal dispute or issue concealed. This is especially true for criminal defense lawyers that work hard to clear the names of clients.
Nonetheless, the following sites present enough verifiable information to help potential clients choose the best attorney for their unique legal cases:
Lawyers.com
Martindale.com
LawyerRatingz
Avvo
Avvo is an especially helpful review site for attorneys because it offers 60 categories of lawyers, from litigators in workers' compensation cases to legal specialists that handle divorces.
Although visitors to the site cannot expect to read about specific details, they should come away with a better understanding of how different attorneys handle their areas of legal expertise.
Review sites for home services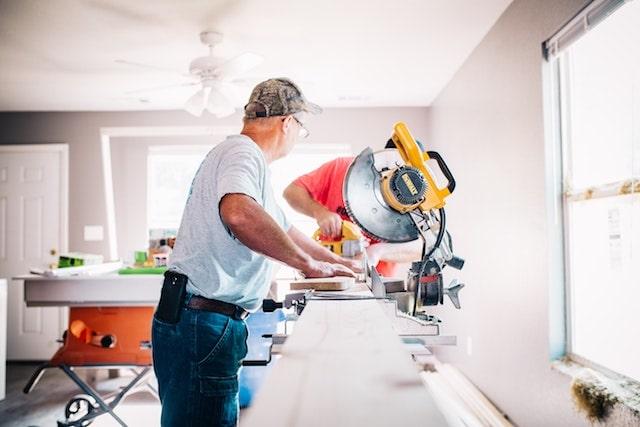 Home services online review sites attract one of the most avid base of contributors.
The sites provide visitors with meaningful insights into the quality of work delivered by certified contractors in the fields of HVAC, plumbing, roofing and more.
Increasing the number of informative reviews on these sites can boost sales for your home services business:
Houzz
Kudzu
Porch
HomeAdvisor
Thumbtack
Angie's List
Angie's List has emerged as the leader of the pack for online review sites dedicated to releasing customer information about home services companies.
You can find credible reviews left by consumers for roofers, auto mechanics, and lawn care specialists. Angie's List presents customer feedback for more than 700 different home services.
Review sites for restaurants
No other business niche receives more customer reviews than the restaurant industry.
Everyone is a critic when it comes to dining out, whether the dining experience is al fresco at an upscale eatery or indoors at a fast-casual establishment.
Do you offer the best lasagna around or is your service the talk of the neighborhood? Find out by accessing one or more of the following restaurant dedicated online review sites.
MenuPages
Restaurant.com
Zomato
OpenTable
TripAdvisor
Although OpenTable provides customers with a platform to leave feedback, the restaurant industry logistical tool is more about scheduling reservations that provides insight into the performance of restaurants.
TripAdvisor, which has more than 280 reviews submitted every minute, gives restaurant customers a detailed platform to leave feedback.
Restaurant owners and operators that want to know how last Saturday night went in the minds of customers should refer to TripAdvisor for candid customer feedback.
Review sites for real estate agents
Buying a home is one of the most significant purchases made during our lifetimes. Real estate agents want to make sure they are doing a great job of representing the best interest of clients that want to find the right house to match their budget and list of amenities.
The following online review sites for real estate agents gives real estate professionals a good look at where they stand among home buyers:
Realtor.com
Homes.com
Trulia
Zillow
Zillow stands out as the leading real estate and apartment rental marketplace that gives consumers plenty of information not only about properties but also about the professionals involved in selling or buying the properties.
Started in 2006, Zillow lists more than 100 million homes at any given time. One service the site provides is allowing home buyers to leave feedback about their experiences working with real estate agents.
Real estate agents that closely monitor client feedback should make Zillow a regular stop on the daily to-do list.
Review sites for auto dealers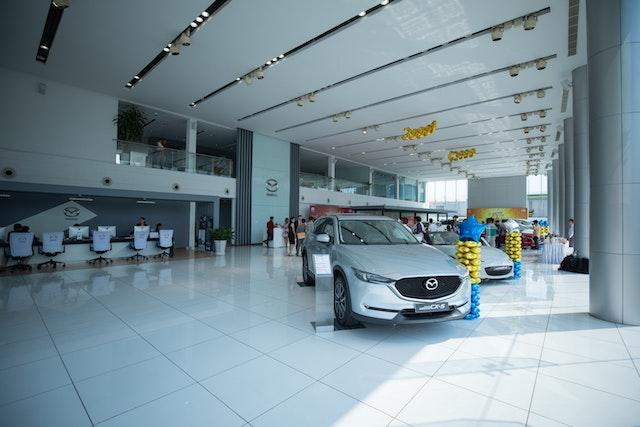 Getting the upper hand in the automotive business requires much more than offering great deals on new and pre-owned vehicles. It often comes down to which dealership delivers the best customer service.
Running an auto dealership involves many responsibilities, such as keeping up with how customers view your sales and auto mechanic teams.
The following online review sites give auto dealers a glimpse into how their businesses are serving customers.
Edmunds.com
Cars.com
SureCritic
DealerRater
CarGurus
Cars.com and Edmunds.com are best known for presenting detailed information about individual vehicle models, as well as posting reviews from auto-owners about car performance.
Launched in 2006 as an online review site devoted to giving both consumers and auto dealers information about dealership performance, CarGurus offers car buyers with plenty of information that pertains to sales techniques, as well as the cleanliness of a dealership. The site has emerged as the most visited automotive shopping site.
Make your presence felt online
Getting your business noticed online can be a difficult goal to achieve.
With many competitors vying for customers, how do you make your business stand out for all the right reasons?
Offering high-quality products and delivering superior customer service is a good start.
However, you have to encourage your customers to leave feedback on the most influential online review sites to rave about your business.
Since nearly half of all consumers place a lot of emphasis on the quantity of reviews left by customers, it's important to add review management to your digital marketing strategy and make sure your business is showing up on the review sites that matter most.
Start grabbing those stars!