Now, more than ever, small business owners need to prioritize customer surveys in their overall marketing strategies. Thanks to technology, customers can be your biggest asset — but also your biggest problem, if they are not satisfied.
If customers are treated poorly, they immediately turn to the internet and voice their dissatisfaction on review sites and social media.
This creates negative social proof, which can act as customer repellant. Aside from the negative online press, they also don't return to your business.
It's important that you have a good indication of how happy (or unhappy) customers are, and this can be done using customer surveys. To help you implement this into your marketing strategy, I spoke with eight small business owners, and asked them to weigh in on the importance of customer surveys and the best practices they have.
1. Use automated comment boxes
One of the most creative and valuable customer survey collection methods is using an automated comment box on your website. These can be set to scroll out at specific times and on specific pages.
"Rather than using a pop-up message or a live-chat pop-up, a comment box presents your customer survey in a less intrusive manner. You don't want to interrupt a user that is browsing your page, so setting it so appear once they are at the bottom will yield a much higher response rate." ~ Adam Boalt, CEO, Travel Visa
One of the biggest advantages of this strategy is eliminating the need for employee monitoring, like a live-chat option would require. You are able to collect customer feedback around the clock, never missing an opportunity to get valuable data.
2. Collect real-time feedback in-person
Remember, not all of your customers are going to respond to web-based customer surveys, so it's important to have an offline method in place.
"Oftentimes, the easiest way to collect customer feedback is to simply ask for it. If you have a physical office or storefront that receives walk-in traffic, then you have the opportunity to present every customer with a survey. While some might not feel comfortable openly discussing it, most will bite if you place an iPad directly in their hand that contains the customer survey." ~ Joel Farar, Farar & Lewis LLP
If you are trying to collect information in-person, consider using food and drinks as an indirect bribe. Coffee, bottles of water and snacks are a great way to entice customers to give you their feedback.
3. Dive into your website analytics and data
Looking at your website data and analytics allows you to get information from your customers without having to ask for it. How they act on your website directly tells you how they are using your product without them being asked.
"Different components of your website can act as a customer service tool. Is your FAQ page receiving an unusually high number of visits? If so, then your customers have a lot of questions about how your product or service works. The same thing applies to how-to themed blog posts." ~ Chris Moberg, president, Slumber Search
By using this data, you can then put policies and procedures in place to better educate and inform. Doing so creates satisfied customers, which then translates into repeat business and glowing reviews.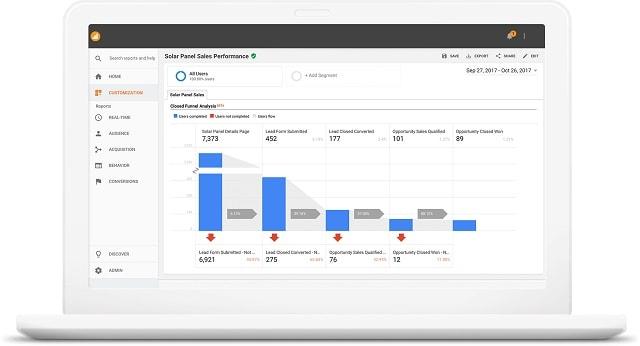 4. Use an out-of-the box application if you have limited technical know-how
Not sure how to create a customer survey or have limited technical experience? That's not a problem, as there are multiple software applications available that are literally plug-and-play.
"You can use a tool like Qualaroo to create quick polls, which are great ways to get information from active users. If you want to create more in-depth customer surveys I would suggest looking into options like Survey Monkey, GetFeedback and Typeform, which are all very customizable and easy to use." ~ Bo Lais, CEO, Lula
There is so much value to be gained from your customers, but many small business owners avoid customer surveys because of the technical aspect. Options like these eliminate that fear — as well as any excuse for not using them.
5. Create polls and listen on social media.
Social media is where all of the action is. It's also the first place consumers turn to when they are unhappy. In order to avoid that, use social media as a way to collect information and feedback, helping to ensure you are doing everything possible to keep your customers happy.
"You can easily create polls on Facebook and Twitter for virtually anything, giving you unlimited options when it comes to customer feedback. In addition, you should always be monitoring your social media messages and mentions for feedback." ~ Yashar Ghaffarloo, Review.org
This allows you to listen without asking. If you are experiencing low response rates on your polls, consider combining them with a contest, requiring participation in order to be entered.
6. Automate the process with an email questionnaire
Email marketing is one of the most effective forms of online marketing, and one that many small businesses are already doing. Email is also one of the easiest ways to collect customer feedback.
"It's very easy to send customer surveys via email, but sending a survey alone will not receive a great response rate. Instead, include the survey with something of value. This could be a special offer or just some relevant news you want to share with your list. When you provide value, the customer is more likely to give you a few seconds of their time and complete the survey." ~ Randal Klezmer, Klezmer Maudlin PC
If you do send a customer survey via email, make sure to follow up with any customers who are not 100-percent happy and satisfied. This type of personal outreach goes a long way, and can quickly turn an unhappy customer into a raving supporter again.
7. Send a personal text message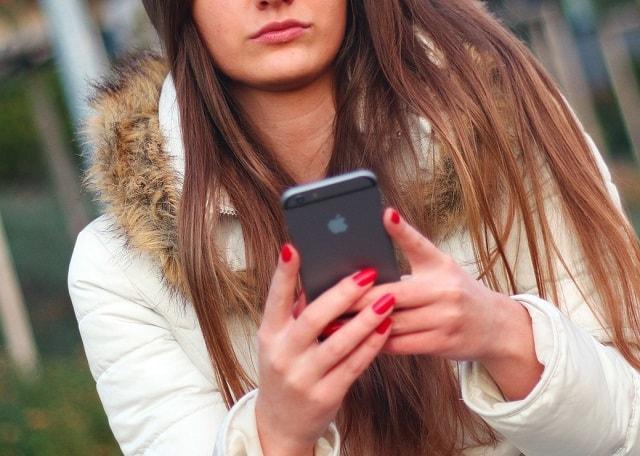 The easiest way to your customer is through mobile devices. This is why social media marketing is so effective. Most consumers are on social media daily and the majority are accessing it via their mobile devices.
"SMS marketing can be highly effective, but rather than try to sell via text messages, simply ask your customers if there is anything you can do in order to improve their experience with your product or service. If you spam them with promotional offers they will get annoyed, but if you show that you genuinely care, the response will be favorable." ~ Marc Webb, Real PDL Help
There are several SMS marketing platforms that offer automation, tracking and integration with popular CMS providers. The cost is affordable, considering the open rates trump many other message delivery platforms.

8. Revamp your FAQ page with information collected via customer surveys
Conducting customer surveys is great, but only if you're going to take the information gathered and use it to improve your business. One of the easiest ways to use this information is to revamp your FAQ page based on survey information.
"If you see a lot of complaints or suggestions that revolve around the same issue, attempt to clear the confusion up by addressing it on your FAQ page. Often times, educating and informing your customers in advance will eliminate a lot of common complaints." ~ Max Soni, CEO, Delancey Street
The more information you can include here, the better. Rather than just listing off information in a long post, work with your website designer and developer to create an interactive FAQ page that provides a great user experience. This sets the tone from the beginning.
Customer surveys are the key to customer satisfaction, raving brand promoters and increased sales
It takes very little effort or technical know-how to collect the valuable data and feedback customer surveys can provide your business. Use the tips and suggestions above to receive direct feedback from your customers, and make the necessary changes within your business and operation to ensure their satisfaction moving forward.