I love stumbling across brands that just get it! It's like they know me. (Creepy, but I like it.) And you've likely had the same feeling when you find a company that speaks your language and addresses your pain points, like they were created and are in business for you and only you.
Every company, from the tiny startup to corporate giants, needs a brand: an identity that creates a voice, personality and face for your company. Because though your company is defined by many things — product/service quality, customer service, prices — its branding is what tells customers who you are and what you're all about.
Whether your company's been around for two minutes, two years or two decades, creating a lasting, memorable brand is key to staying connected with your customers. Creating and reinventing a brand is something a number of people come to me for, so I've created a post full of tips and info I share with my customers daily.
What's in a brand?
Besides crafting a name for your business, there's an array of elements that make up your company's brand, differentiating your business from the competition. Creating a brand is a lot like creating a human from the ground up. You're giving it an appearance (design), personality (voice) and values (mission). You probably already know most of the main components that help you establish a brand, but you're likely forgetting some, too! Here's a good, basic list to get started with:
Design
These visual fundamentals give your company a face and identity. They create a foundation for your brand and are likely the elements you think of when you hear the word "brand":
Logo
Fonts and typography (choose two to three to use consistently)
Color palette (choose two to six and use consistently)
Images and symbols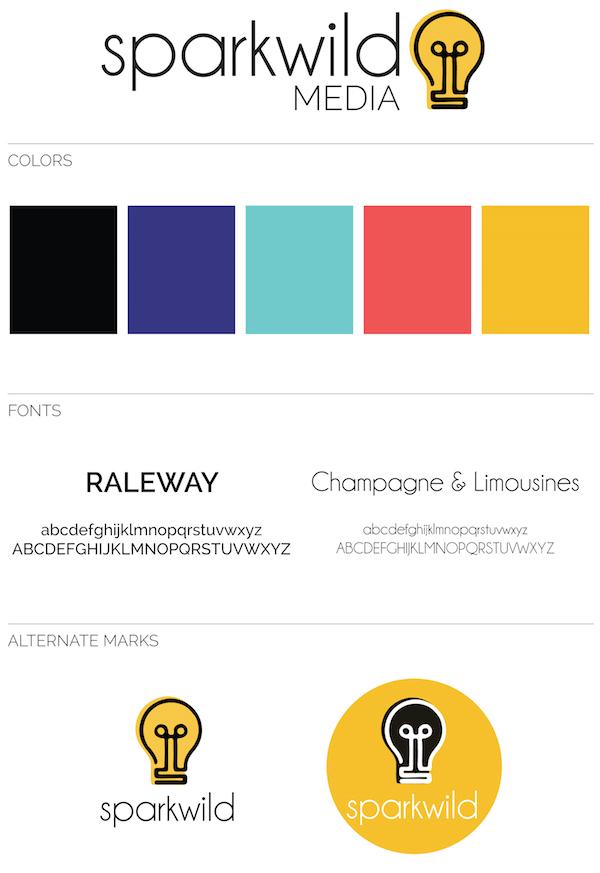 Personality
This is where things get fun. Giving a business an approachable personality is like giving it a voice. Write down a list of attributes and messages that you want your brand to communicate. Do you want to be formal? Edgy? Funny? Think about the way you'll communicate your brand's personality in its:
Tagline
Engagement style: In person, on the phone and online
Mission statement
Writing style: Mood and voice
Strategy
When you're giving a business its personality, basic standards and procedures come into play. Whether you're throwing together a witty social media campaign or addressing serious customer service issues, your voice and personality need to remain consistent. Creating a brand bible or style guide will help you communicate your brand consistently.
Define your brand
Take time to explore what your favorite brands our doing, and you'll likely notice they're proudly not for everyone. They're simply marketing to the customers they're right for. Here's the thing — you aren't going to win over everyone, so focusing on your target group is how you'll quickly grow a band of loyal customers that are just as right for you as you are for them. Don't worry about alienating people – you can't talk and market to everybody!

One of my favorite business gurus, Marie Forleo, created a video segment about the amazing branding power of Poo Pourri. It's a company that addresses the smells that sometimes linger in a bathroom, and markets them to glamorous, young women who have an appreciation for bathroom humor.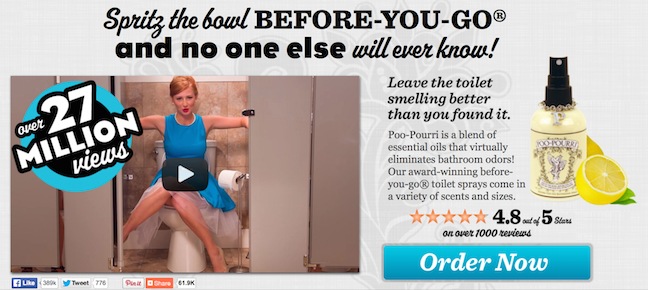 That's a pretty specific audience profile, right? Well it works phenomenally. Why? Because they've narrowed down their customer to a unique audience and they count on that audience to carry forth the message to others. Brilliant!
Stay consistent and true
Consistency goes beyond just using your logo all over the place. If you're not carrying through all elements of your brand in everything you do — voice, personality, design, and guidelines — you'll lose the full power a brand can have on your business's success. When a brand's online presence and branding is misaligned, it can lead potential customers to relate that poor quality to your products and services. Consumers want to know you're organized.
Here are some of the elements you'll want to go back and update (with time) to make sure they're consistent with the brand and style guide you've created for your company:
Website
Business cards
Letterhead and invoices
Promotional content
Product packaging
Email marketing campaigns
Social media profiles
Videos
Email signatures
Slideshows or presentations
Discover what makes you unique
One thing you might think to yourself is, "Do people really need my product?" or "Am I really that unique from the competition?" Well, the answer is yes. Because if you don't already know what makes you unique, you can find or create it — that's the beauty of branding! You're in control and have the power to create a brand that people want and need.