Geoffrey George operates Webpages by Geoff, building and redesigning websites out of his office in Saint Ignatius, Montana. Follow him on LinkedIn, Twitter and Facebook.
The Who:
Given a business name is so central to a brand, we tend to put a lot of importance on it. How did you arrive at a name, and how do you feel about it now that you've been in business a while?
My wife Jennifer and I considered a few names for a website design business before "Webpages by Geoff" became the name we liked best for it. I still like it because it's a simple and flexible name that covers the main thing I do: making websites or a single web page for customers advertising a product or service and can include all the other activities around making webpages.
What's your physical location?
I work from my home-based office in a very small town, Saint Ignatius, Montana (population about 1,000) I've lived in for over a year now. I have spent time in clients' offices to get a better understanding of their day-to-day operations.
With some brands, location is a key component. Is there anything about the place you live and work that's shaped your own brand?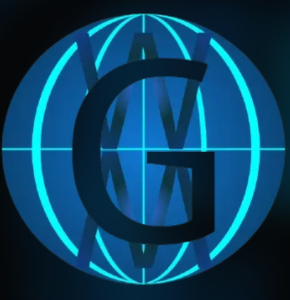 The very down-to-earth, simple-living atmosphere of Saint Ignatius, which is part of a much bigger area sometimes called Big Sky Country, helps me to have the right mindset to produce simple attractive websites. The bigger part of this location is I can expand to do bigger services in a simple way. I sometimes see clients in the local grocery store and it's fun to talk about small-town life and family.
How would you describe your professional experience and background?
I began learning and experimenting with BASIC programming at a young age. I learned so much in my computer class before I graduated high school in Central Florida and continued my education at a local Florida college. I had a high school friend who worked at a radio station at a nearby college and I learned and practiced HTML with him while he was on breaks. I then studied computer networks, HTML, and Visual Basic programming at ITT technical institute - Tampa. I have always had a computer and an interest in learning and practicing as much as I can. I have created and redesigned many websites including my own throughout my career.
Could you describe the scope of your operation?
As the name suggests we build new websites and redesign existing websites. I work on optimization for speed, images, and search engines for every website. We go to a business' physical location to take photos and accept and edit photos to include on a website. We love traveling to events (including conventions), when possible, to take photos and get content for website or blog work as well. We have done generalized computer hardware or software-related work for clients while taking care of their website needs.
Some entrepreneurs describe an aha! moment, the instant they decided it was time to take things into their own hands. Could you describe any of those moments you've had?
For a year or two, I created and managed an associate's website's along with the details of their GoDaddy account. It dawned on me one day, hey I can do the same thing but for myself now. Why not? So that's when I started my own website in my own account.
The What:
What kind of projects do you prefer to work on?
I like creating websites for local small businesses. It's great creating transforming clients' notes written on post-it notes or notepad pages into a great website they are excited to see in operation. I like to look over an existing website a client wants to completely change to a site they like better. I like projects that give me a challenge to learn something new to complete them. Projects that require photos to be taken or edited or some travel to complete are welcome as well.
Could you describe your typical client (if you have a typical client)?
Currently, my typical client is a small business selling a product or service or promoting ideas online. Down the road, this may change.
Sometimes we're in a position where it's necessary to turn down projects. What do those situations look like for you, and how do you manage them?
I am a one-man operation, so I have had a few situations where I felt it necessary to turn down projects. When I am busy meeting a deadline with current client's project work, I may decide not to take on a new one. I had a situation working on a tight deadline to finish Client A's website when Client B asked me to make a website for them by nearly the same other deadline and I had to turn down the new client's request.
I have had two clients that asked me to do a project under situations I thought were unreasonable. Those two potential clients asked me to completely believe in and support the content I would be putting on their websites and I could not, so I declined those projects. In those cases, another person I recommended did the websites.
Performance is always important, but sometimes we have to pay close attention to value as well. How do you position GoDaddy products and services for your clients?
I carefully listen to and document what the client wants to accomplish on their website. Then I recommend the GoDaddy products and services that best suit their needs. My clients often already have a GoDaddy account with a domain name set up on a recommendation from someone else but don't know what other services they need so I recommend those other GoDaddy services.
Could you describe a project that you feel exemplifies you at your best?
A little while back in the pre-pandemic world, I traveled to the Consumer Electronics Show in Las Vegas to take, edit and post photos along with documented interviews with a few specific bleeding-edge electronics vendors to create blog posts on a product review website/blog. This project went so well that many people liked and commented on the posts to create a great online community discussion.
I created a website for my town's auto repair shop, stuartshometownauto.com. The two owners and I are very happy with the outcome. I consulted with them quite a few times to nail the right look and functionalities on the site. I maintain this site by adding or replacing images every month. It wasn't initially built on GoDaddy as they already had an account with a competing provider when I was brought in to work on the project. We are discussing and working toward transitioning it over to a GoDaddy solution.
I really do like GoDaddy Pro a lot for maintaining websites as well. The uptime, security and speed checks available on the dashboard are great to test a site's condition.
The How:
An obvious metric for measuring our own success is how much you got paid versus how much time it took. In your experience, what are the advantages and drawbacks here?
It is important to attempt to match what I am my hourly or flat rate versus the time I spent as close as possible to be efficient. There are a few times when the time required to finish a project and have the client's satisfaction was a bit more important than how much I got paid. Putting the client's satisfaction as more important than the payment initially has resulted in the client sometimes adding on a bonus payment or some other token of appreciation that made the time worth spending.
How does GoDaddy Pro fit into what you do? Could you recommend any ways to get the most value out of it — especially to someone just starting out?
GoDaddy Pro fits well into the websites I have created because I have client websites I manage their through that program. It's really great to be able to do WordPress updates, plugin updates and monitor uptime and security right from one dashboard. I think starting a client project in GoDaddy Pro and continuing interacting with their site is the best way. Once their WordPress installation is set up within the account, I think it's best to use GoDaddy Pro to maintain that site consistently.
Imagine you could travel back in a time machine to a point where you were like, Forget this. I'm done! What advice would you give yourself?
I would tell myself it's okay to feel frustrated for a short time and say Forget about this I'm done. Do not act on what you just said though. Take a step back, take a break, take some deep breaths and approach the problem again with a new mindset. Never give up. I say turn that frustration into positive energy to keep myself motivated to keep trying I think is best.
What's your parting shot for people who want to be like you when they grow up?
Pursue your dream and go for it with your whole heart. Put the effort in to learn what you can and practice it to get as good as you can with it. Be optimistic as much as you can be to motivate yourself to work on things to succeed with them.