High school is when I found out I had a knack for writing. And while my English teachers praised me for my skills, other instructors dissuaded me from becoming a writer and urged me to become a lawyer instead. If I became a writer, they feared, I wouldn't be able to make money. They didn't know that, eventually, I'd get paid to write online.
If you love to write, I'm sure you've had similar experiences. But I'm here to tell you that you can make money as a writer, and from the comfort of your own home.
Armed with the right skills and knowledge, you can get paid to write online — freeing you to have a flexible schedule doing work you love. Want proof? Just look at freelance writer Kat Boogaard, who made six figures in 2017. Or Michelle Martin, who earned $3,500 a month freelance writing on the side.
5 tips to follow if you want to get paid to write online
I've been freelance writing on and off since 2010, and in the past few months have decided to take it on full-time. Whether you plan to make writing your side hustle or your 9-to-5, here are my best tips on how to get paid to write online.
Don't be afraid to write for free — at first.

Build a strong online portfolio.

Cold pitch like a boss.

Nurture relationships with editors and other writers.

Learn complementary skills to help your writing stand out.
Ready to make freelance writing a career? Keep reading for more in-depth advice.
1. Don't be afraid to write for free — at first
While popular opinion insists that writers should never write for free, I disagree. When you're just starting out, writing for free is a great way to get bylines that will later win you paid assignments.
Tale this on a case-by-case basis.
As a writer, you deserve to be fairly compensated for your work, just like any other professional. It's up to you to weigh the pros and cons of an unpaid writing assignment. Just remember there are many forms of compensation, and not all of them are monetary. If you snag an unpaid assignment for a popular magazine in your niche now, for example, think about how many clients that could help you win later.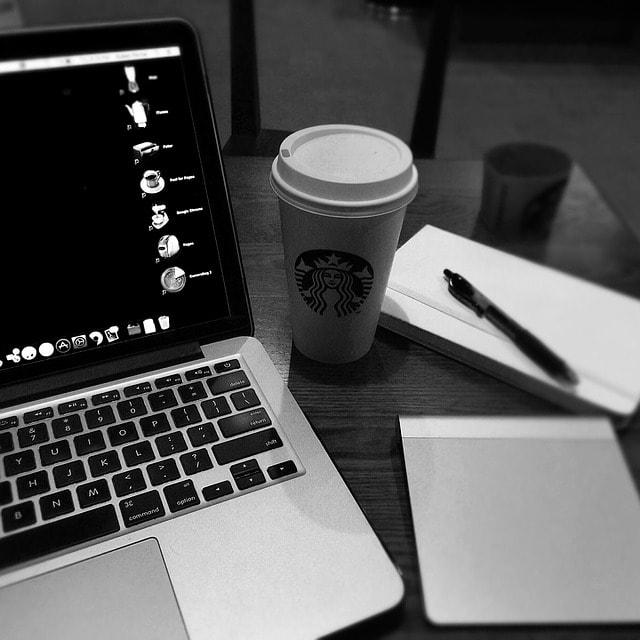 2. Build a strong online portfolio
You don't need web design skills to build an online portfolio. With many drag-and-drop website builders, any writer can start a website.
At the minimum, your writer website should have these pages:
About. This should show off your expertise as a writer, as well as show a bit of your personality. You can also add client testimonials here.
Portfolio. When deciding which pieces you should include in your online portfolio, remember to only include examples of your writing that are stellar and representative of the types of content you'd like to write again. If you wrote a blog post about cryptocurrency in the past, for example, but you only want to write about food from now on, you don't have to include the cryptocurrency piece in your portfolio.
Contact. Make it easy for a potential client to make that first step by providing your email address and an embedded contact form on this page.
And calling to mind tip No. 1, if you find you don't have enough writing samples to add to your portfolio, consider writing for free, such as guest posting on one of your favorite blogs.
3. Cold pitch like a boss
Cold pitching is my favorite way to win clients. Why? Because it allows you to be super selective about who you work with, and often, it can mean less competition since there's no job ad that a ton of applicants are responding to.
Here's the thing to remember about freelance writing, especially for magazines and newspapers: Editors are the gatekeepers. If you want to write for a publication, you need to find out the appropriate editor to contact.
On top of that, remember you're not pitching yourself; you're pitching a story idea. Simply emailing an editor of your favorite blog to tell them that you're an experienced writer and would love to contribute is not enough. Send them three story ideas that you want to write. That gives them something to work with, and every editor is hungry for good stories.
In your pitch, be sure to include:
Your first and last name.
A link to your portfolio or links to specific pieces in your portfolio that are similar to what the publication you're pitching publishes.
Three story ideas (pitches). Keep these brief, and break them down into bullet points. Ask yourself these questions when crafting your story ideas: What makes this interesting? What's the angle I want to take? Do I have research to back it up? Does this fit well with this publication's content?
If you don't hear back in about a week, then feel free to send another email to follow up with the editor. You can even add another story idea. That way, you're providing the editor with something new, rather than simply asking if they saw your last email.
4. Nurture relationships with editors and other writers
The writing industry is all about relationships. Every pitch you send to an editor, even if it gets rejected, should be seen as the start of a relationship. Keep pitching. And if you do win an editor or client over, remember to continue to nurture that bond with them.
Eventually, once you've been a long-term contributor for a publication, editors will start reaching out to you with stories they'd like you to write! That's always a great feeling.
Additionally, remember to connect with other writers. They're the ones who can recommend you to potential clients. A couple months ago, one of my editors emailed me asking if I knew any other freelance writers who might be a good fit for the magazine — and I did!
They ended up hiring the writer I recommended. So start connecting with other writers and continue to build those relationships. It goes a long way when you're trying to get paid to write online.
5. Learn complementary skills to help your writing stand out
To get paid to write online is never just about writing. If you want to stand out in a competitive marketplace, you better have some skills to bring to the table in addition to your way with words.
Consider learning one of these things to enhance your writing:
SEO. Also known as search engine optimization, SEO involves strategically using keywords to increase the chances that your blog post or article will rank well in Google Search. Why is this a big deal? Organic search is a major source of traffic for publications and business websites. If you can prove you know SEO, you become a much more appealing freelance writer.
Social media marketing. Particularly with content marketing, social media strategy should be a component of every written piece. In other words, it's not enough to just write a great blog post. How will you get people to read it? You need to have a social media strategy to promote that blog post and get good traffic to it. Many content marketing writers offer social media services in addition to their writing. It's an attractive package for many businesses that use freelance writers to boost their content marketing efforts.
Niche expertise. And finally, you need to have an area (or areas) of expertise that you can write about skillfully. While you don't need to worry about niching down in the beginning, eventually, you should find a specific focus for your writing. Maybe you want to be known as the go-to Caribbean travel writer, or as an expert in writing about eCommerce. Whatever it is, make sure you find that specialty that will help you stand out as a writer.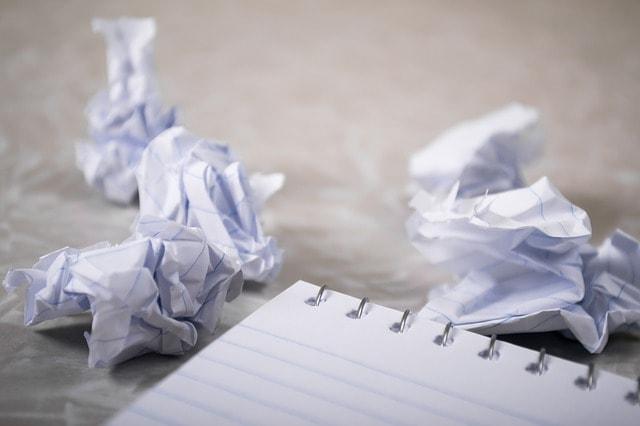 Where to find paid writing opportunities
Of course, if you want to get paid to write online, you need to know where to look for those paid writing opportunities. Here are some places I'd recommend for you to start:
ProBlogger Job Board. This board is now extremely popular, so be aware that competition is fierce. These gigs get tons of applicants, so you need to be fast in replying to a posting to even have a chance.
Freedom With Writing. I highly recommend signing up for the free Freedom With Writing email list. Every week, they send new paid writing opportunities straight to your inbox.
Freelance Writing Job Board. This is a pretty extensive listing of freelance writing jobs that is updated frequently.
Pitch your favorite publications. Even if they don't explicitly advertise a call for contributing writers, your favorite publications most likely work with freelance writers. The trick is to find the editor's email address and send them a pitch like we talked about above.
Google search. Many websites have dedicated submissions pages with information for freelance writers interested in writing for them. Try searching "[publication name] submissions," "[publication name] submission guidelines," "[publication name] write for us," or "[publication name] contributors."
How much should you charge as a freelance writer?
The answer to this is highly subjective. I always recommend starting with knowing how much you need to earn to:
Pay your living expenses (rent, groceries, etc.).
Pay your income taxes. Yep, as freelancers, we have to pay income tax since it's not taken out of our paycheck like W2 employees.
Meet your savings goals.
Once you know those costs, you can work backward to figure out how much to charge as a freelance writer.
Get paid to write. Start now!
By now, I hope you realize it's not a pipe dream to get paid to write online. It's a reality many freelance writers like me are experiencing every day. It's incredibly fulfilling to be your own boss and have the flexibility to incorporate your passions into your everyday life.
Remember, if you want to be a freelance writer, it's important to start building your portfolio now (even with unpaid writing assignments), send pitches frequently, and nurture relationships with editors and writers. As with anything, getting started is often the hardest part. But once you do, you'll probably wonder what took you so long to finally take that first step.