You make really cool stuff. Maybe you even sell it in a store or on a site like Etsy. You're doing OK. But when your customers, family, friends and all your other fans suggest that you create a web store of your own to sell your cool stuff, you change the subject.
Your cousin: When are your going to start selling your T-shirts on your own website?
You: So, are you ready for the holidays?
You're an expert at silkscreening, not shipping and sales tax. You want to spend your time designing awesome T-shirts, not figuring out how to accept credit cards online. Sure, you want to launch an e-commerce website to get more sales, but you'd rather devote your time and talents to what you do best.
Now, you can have it both ways.
"Hundreds of thousands of small business owners want to start their e-commerce business every year, but they struggle to find an easy to use, affordable and effective solution. With the launch of GoDaddy Online Store, we strive to make it incredibly easy for anyone to build a professional e-commerce website, and to enable them to grow and run their business more effectively." ~ Raj Mukherjee, GM of Presence and Commerce at GoDaddy
GoDaddy's new Online Store makes it easier for small businesses to create and manage e-commerce sites. You don't need to be tech-savvy to build and run a customized web store — just choose a theme, add products and assign descriptions and price points. No coding needed.
Online Store also provides a frictionless end-user shopping and checkout experience — even on mobile devices — with built-in payment processing tools to accept payments from multiple sources, including PayPal and all major credit cards. Shoppers will appreciate convenient, flexible shipping options, and you'll love the inventory tracking feature to help you keep track of your products.
Editor's note: Sell your products from one place on the web's popular marketplaces such as Instagram, Amazon, Google, eBay, Etsy, and Walmart with our integrated multi channel listing tool.
"I immediately fell in love with GoDaddy Online Store," said Carolyn Pofok, owner of ThePrincessExpress.com. "The process is so easy. Getting started, tracking products and orders, setting up payments, integrating social features — it's everything a store owner needs built into one!"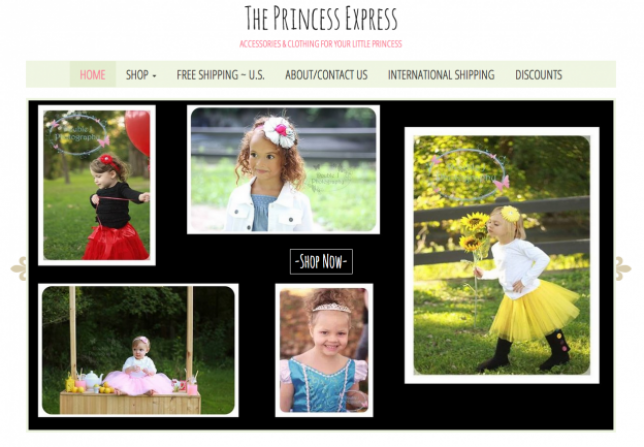 Want to see how GoDaddy Online Store works? Take a quick tour:
Click here to read the full press release.