Tax season has officially ended. With the busy season in the rearview mirror, it's time for your CPA firm to take a break, right?
While your counterparts are hitting the golf course and enjoying some R&R, you can maintain momentum and increase business for your CPA firm. Just follow this quick guide to attracting more clients now that you have some breathing room in your schedule.
Give your website some love
During tax season, many accountants and CPAs work 50 to 70 hours a week, and they're more concerned with satisfying their current clients than attracting new ones.
That's understandable, but now that tax season is over, it's time to look for ways to drive more business. Your website is probably the most powerful asset in your marketing toolbox and one of the best places to improve your lead acquisition strategy.
If you want to turn your website into a lead-generating machine, try:
Improving the user experience
A website's user experience is incredibly important — both for search engine rankings and to satisfy the expectations of your visitors. At a minimum, your website needs to be fast-loading, mobile-optimized and easy-to-navigate.
Not sure if your website is working its best for your business? Take this quiz to find out.
Adding opt-in forms
Think of your website as the top of your sales funnel. Many CPA firms only have one conversion point on their website, and that's their contact form. Leads usually only complete a contact form when they are near the end of the sales cycle.
Most people who land on your website aren't ready to take that step, so you need another option. Try adding a pop-up or opt-in form in your sidebar so visitors who are interested in your CPA firm can provide their email in exchange for more information without making a huge commitment.
Publishing great content
Content marketing is a way for you to improve organic search traffic. Plus, it keeps users engaged and gives them a reason to return. That's why you should make a concerted effort to publish quality content on your website as frequently as you can.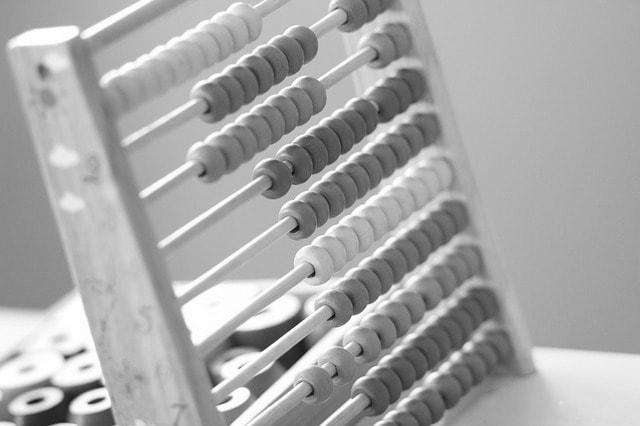 Take things a step further by using content and opt-in forms in tandem. For example, publish a white paper that's relevant to an accounting service you want to highlight like bookkeeping or business acquisitions. You can then gate the white paper behind an opt-in form so that visitors must provide their contact information before they can access the white paper. This is an effective way to use content to grow your lead list.
Use digital ads to promote your CPA firm
Another way to generate more clients for your CPA firm after tax season is to purchase ads. One of the most popular paid media strategies is pay-per-click (PPC), which involves running ads on different platforms and paying every time someone clicks on your ad. Google AdWords is a common PPC platform, and it can be very effective for your CPA firm.
As an accountant, you'll no doubt enjoy using AdWords to drive leads because the entire process is tracked and measurable — which means you can easily see your ROI. Moreover, AdWords campaigns allow you to control everything from the campaign's budget and the bid-per-click to the keywords and location requirements for your ad to trigger.
You can run ads year-round, but it might be more beneficial to focus your paid media initiatives after the busy season when other CPA firms take their foot off the pedal.
Plus, most CPA firms spend their budget during tax season, making it more expensive to compete. When tax season ends and fewer competitors are paying for ads, you can reach a much lower cost-per-click.
Get the most out of your current clients
The best way to increase business might be right under your nose — your current clients. Before you focus too many resources on external marketing, make sure you're engaging your active clients appropriately.
Ask for reviews
The importance of customer reviews on sites like Google, Facebook and Yelp cannot be overstated.
A five-star review can be the difference between you and another CPA firm.
Don't be afraid to ask your customers to leave a review. If you have multiple managers, encourage customers to mention the name of the CPA they worked with to add a personal touch.
Upsell other services
Clients using your CPA firm soley for tax purposes might not be aware of your complementary services like audits or business valuations. It's your responsibility to communicate your offerings to your clients. A well-planned upsell strategy can help you turn a once-a-year tax client into a monthly retainer.
Create a referral program
Take advantage of your customers' spheres of influence by offering an incentive for those who refer your services. It could be a gift card or discounts on accounting services. If you can create a referral program that gives real value to your clients, they'll become your biggest advocates.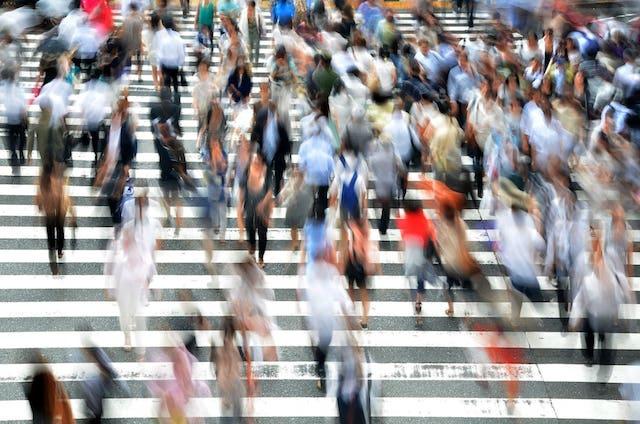 Nurture leads with targeted emails
Email marketing is an effective way to communicate with your customers and leads. However, it should be more than just a broad, sweeping email. As a CPA firm, you have leads for different services and leads at different stages in the sales cycle, so sending a mass email newsletter once a month won't cut it.
You need a carefully crafted lead nurturing strategy that emphasizes personalized emails and relevant content.
What is that lead interested in? Did they just sign up or have they been engaging with your CPA firm for months? The answers to these questions should dictate the email messaging.
You're ready for post-tax season
While your competitors are taking it easy during the post-tax lull, don't miss out this opportunity to increase your momentum and keep the books full for months to come. With these helpful tips, you'll be well on your way to a steady client base and increased awareness for your business.