When starting a business, you might want to maintain control over most of the business activities like marketing, sales and customer service. After all, who knows the business better than you? This ownership mentality is quite common for new and small businesses. However, stretching yourself thin and trying to wear too many hats can be detrimental to the growth of a business. Do you know how to create a contract for independent workers?
If you want to put your business in the best position for success, focus on running the company and find other resources and employees to help satisfy the peripheral departments and tasks.
Fortunately, thanks to the rise of the gig economy, you can mitigate the risks that come with hiring full-time employees. In fact, some experts estimate that by 2020, 40 percent of the U.S. workforce will be independent contractors.
If you already work with contractors or are considering hiring freelancers, then it's important that you understand how to create a contract.
Why create a contract?
Hiring independent contractors is an excellent option for businesses that need short-term bandwidth support, or simply don't want to commit to a position indefinitely. As the name implies, the contractor-business relationship is often dependent on a contract.
A contract is a voluntary agreement, typically in written form, that legally enforces a relationship between two or more parties.
Some of the benefits of using a contract:
Contracts provide protection
One of the main reasons to use a contract when dealing with independent workers is that it gives you and the freelancer legal protection. As a business, you might have trade secrets or proprietary information that you don't want to be shared outside your organization. If a freelancer has access to this private information, you can use a confidentiality agreement or non-disclosure agreement (NDA) to legally protect your company's privacy.
Contracts provide assurance
Another benefit to using contracts when hiring independent workers is that it provides assurance. Freelancers will feel much more confident working with your business if you have a contract in place that ensures timely payment, grievance resolution and deliverable expectations. The assurance of a contract will keep your freelancers happy, while also providing you with documentation that can be used to resolve disputes or conflicts, should they arise.
Contracts set expectations
Setting and communicating expectations to freelancers is a common pitfall when dealing with independent contractors. Communication is difficult when working with contractors, especially if you outsource overseas. Therefore, it's important that you know how to create a contract and other pertinent documents to clearly define expectations.
This could include requirements such as:
The contractor must also work during your common business hours.
The contractor must provide daily/weekly/monthly updates.
The deadlines for project milestones and payment amounts.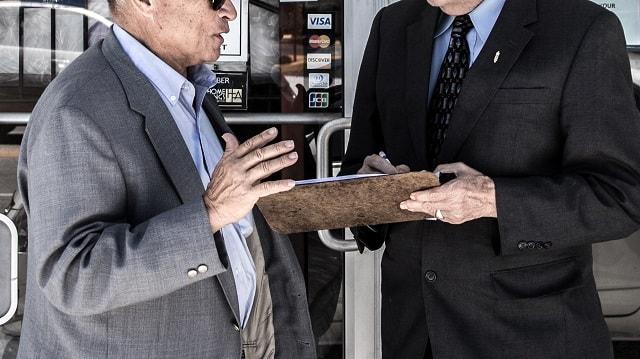 What you need to know about contracts
The first thing to understand about independent worker contracts is that there are multiple types of contracts — each with their own objective.
Three common types of independent worker contracts are:
1. Letter of Agreement (LOA)
A Letter of Agreement is an abbreviated contract that simply outlines the general understanding of the project scope, compensation and contractual obligations. It's the easiest to create and comprehend, but it's the most difficult to enforce legally.
2. Non-Disclosure Agreement (NDA)
The Non-Disclosure Agreement is specifically designed to protect the information available to the contractor. This contract legally protects your company's sensitive and proprietary information.
3. Independent Contractor Agreement
An Independent Contractor Agreement is a document that clearly defines all contractual obligations between a company and contractor. This contract specifically covers the services to be delivered, while also outlining other legal, tax and compensatory agreements. It's the most extensive contract, but also the most enforceable.
The Independent Contractor Agreement is the most common because it's the formal contract between a business and freelancer.
Some important elements to have in your Independent Contractor Agreement include:
Your company and manager information: Include your company's legal name, address and phone number. Also, clearly define the main point of contact and how to communicate with that manager.
The scope of work (Statement of Work): The contractor's job needs to be clearly outlined with measurable Key Performance Indicators or deliverables.
Compensation timeline and rate: There should be no confusion about how much the contractor will earn. You should specify whether you want to pay hourly or a flat rate, you should define when the contractor will be paid, and you need to outline the payment format. Pay is one of the biggest issues in contractor relationships, so being as transparent as possible before starting the relationship can help mitigate any issues down the road.
Recognition of non-employment: For legal and tax purposes, it's important to collect the contractor's understanding that they are not afforded the same benefits as full-time employees.
Tips on how to create a contract
Now that you understand why and how to get started with independent worker contracts, here are a few tips to keep in mind when you start making your freelancer contract.
Prepare for changes
No matter how well you outline the project, there will undoubtedly come a time when it veers off course. Freelancers refer to this change in expectations as "scope creep," and it can severely hinder the contractor-business relationship if not addressed. Scope creep is the act of changing project specifications in the middle of the project, without addressing the extra work it means for the contractor. If you make room in your contract for scope changes, you can help alleviate this issue.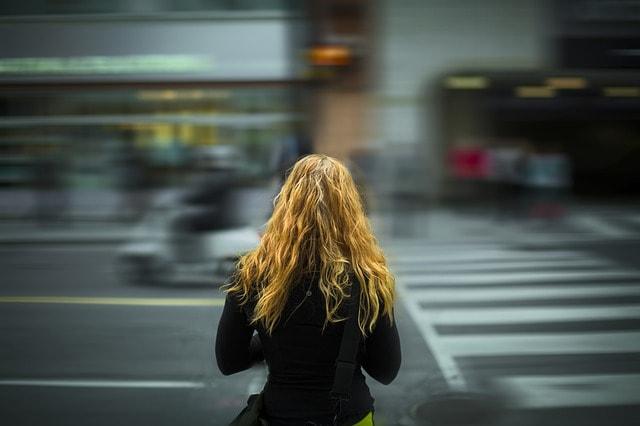 Specify ownership
A lot of contractor projects are creative-based — meaning, they are services like content writing, website development or other activities that are founded in creative assets. The creators retain ownership of these works unless transferability is clearly defined in the contract, usually in the form of a "work made for hire" agreement.
Set contingent milestones
While working with contractors provides less liability than full-time employees, that doesn't mean there won't be issues and risks. One of the best ways to protect yourself in a contractor-business relationship is to set contingent milestones. For instance, if you're hiring a web developer to build a new website, you can set dates where you want specific tasks to be completed such as wireframe design, first draft of the website, etc. You can tie payment and escape clauses to these deadlines. If they are completed to your specifications, the contractor is paid — if not, you can end the contract.
Embrace the gig economy
Small businesses need to take advantage of the flexibility and affordability of independent contractors. If you've been thinking about getting your website redesigned, look at hiring a web developer. If you've wanted to try using SEO or content marketing, hire a freelance digital marketer.
Technology is making it easier for businesses large and small to use contractors to help fill gaps in business operations. However, before you hire an independent worker, be sure you know how to create a contract that protects your business and communicates your expectations clearly.
The above content should not be construed as legal or tax advice. Always consult an attorney or tax professional regarding your specific legal or tax situation.