Customers love free stuff. Everyone knows that. Unfortunately, someone has to pay for it — and that someone is probably you, the online store owner. But can you give away free stuff and actually make more money?
Free stuff sounds great on paper, but more than likely, you have already run a few quick calculations in your head and determined that there's almost nothing you can give away for free while still turning a profit. After all, we're in the business of selling stuff online to make money, not lose it. But, you can give away free stuff and actually generate real profits because doing so offers simultaneous benefits:
It increases marketing power.
It establishes customer trust.
Don't think of giving away free stuff as a loss-making exercise. Think of it as earning an opportunity to reach out and build relationships with new and existing customers. Unlike traditional marketing and advertising, though, when you give away free stuff, you also build trust by delivering something of value to the customer first.
I've put together a diverse list of ideas you can use to incorporate giving away free stuff into your own marketing and promotional strategy (although not every idea will apply to every type of store) and help drive growth for your online store. But, keep in mind, there are plenty of other creative ways to use giveaways as well, so don't limit yourself.
1. Give away free stuff (as a discount)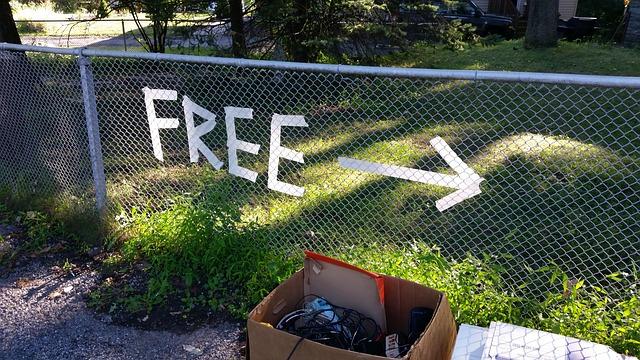 My favorite example of how online stores can give away free stuff and still make money comes from an online pet store that gave away pets — completely free.
Fast-breeding, cute, furry little animals, like hamsters, actually cost the store money to feed and clean, and they have a very low monetary value. The owners decided they could entice new customers by giving them a cute new pet, rather than making them buy it. This brought business in and set the store up to make money selling equipment (a double-story hamster house with detachable running ball, for example) and feed (great for repeat business, as this has to be constantly replenished over the lifetime of the pet).
OK, so giving away hamsters might not be directly applicable to you, but giving away stock that requires little to no cost creates a great marketing hook. Think along the lines of giving away an awesome free gift for any customer that purchases more than, say, $100.
According to a VWO ecommerce survey, when consumers leave items in their carts while shopping online, 54 percent of them are likely to go back and complete their purchase if given a discount on those products.
Instead of offering a discount on the entire cart, maybe pick the smallest item and give it to the customer for free. That way, customers get something they actually want (because they chose to add it to their cart) as their freebie. This could be even more effective than offering a cash-value discount (in terms of having a lasting impact in the mind of the customer) and might actually save you money.
For example, picking a $6 product from the customer's basket and giving it away for free costs you less than offering a 10-percent discount on carts of $100 or more. This can be especially effective for retailers selling on Amazon, as there is plenty of scope to sell bundles of products on these larger, third-party platforms. All you have to do is market one of the products in the bundle as free.
2. Provide a free quote or analysis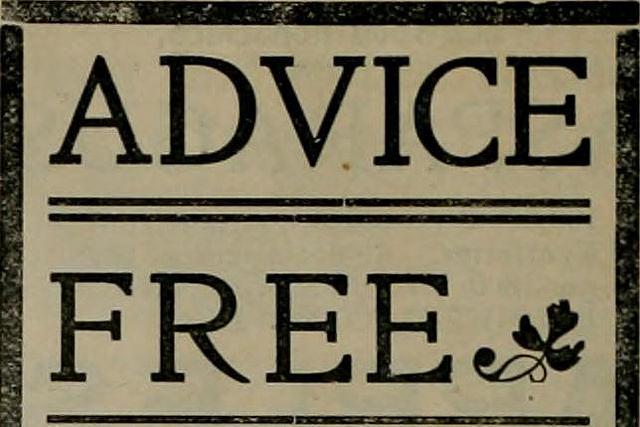 Is there something you can do quickly and easily that might be valuable for potential customers? Think along the lines of an online forum that gives out free advice or an online chat that answers people's questions. How about an online questionnaire that helps people decide if they need something new, something different, something better, something replaced, etc.?
Offering free help, analysis and quotes can be a great way to convince people to trust your brand.
Optometrists, for example, could offer free eye tests and, if it turns out a customer needs glasses, they can sell their products as the solution. Depending on what you're selling, there might be an opportunity to help customers online with some sort of analysis, and then use the value you provide as a lead-capture tool that draws them into the sales funnel.
3. Promote a free trial (yes, it works for retail)
Free trials are a great way to allow potential clients and customers a bit of time to get to know your business before committing to a purchase. Although, it's important to note, this can be a double-edged sword.
A free trial that doesn't engage the customer or offer something productive and useful is very easy to walk away from. After all, your shoppers haven't invested any money, so there's nothing for them to lose.
On the other hand, a free trial that offers value will lead to high conversions. Although it's not technically referred to as a "free trial," a great example of giving customers access to your products risk-free comes from Zappos Luxury, an online fashion and apparel retailer. It's evident in their return policy:
"If you are not 100 percent satisfied with your purchase from Zappos Luxury, you can return your item(s) for a full refund within 365 days of purchase."
This policy essentially converts purchases into product trials. While it might sound like an expensive strategy, it actually works well because customers feel secure enough to buy knowing they get their money back if they don't like it, and many only return stuff they really don't like (which they would have done, anyway).
4. Offer a free eBook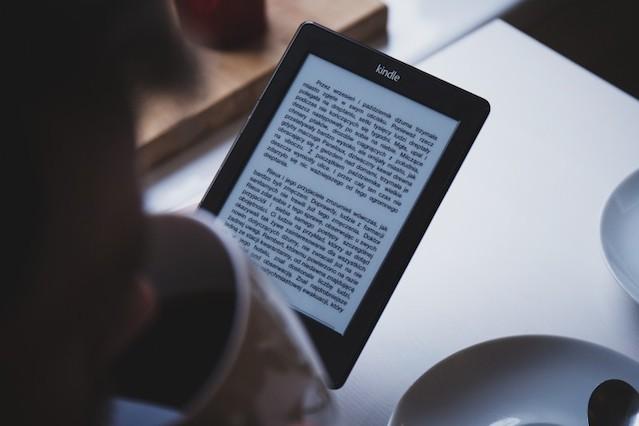 eBooks take a bit of time and effort to put together, but they are essentially passive-income generators once completed. Why? Because they're easy for people to download and use without requiring anything further from you. Try putting together a beginner's guide that helps people understand and use your products better. Or, create a big list of ideas that will inspire people to buy what you're selling.
Whatever customers might find useful, interesting and engaging is a great candidate for a free eBook download on your site.
Remember, you're in control of what goes into your eBook. If you think customers might be interested in ordering goods and services from your store at different points in the eBook (e.g., at the end of a chapter), there's nothing stopping you from putting in a link to let them check out immediately with one or more items pre-populated in their cart. Not only that, but eBooks integrate well with other marketing activities (like growing an email marketing list, generating passive income, widening the sales funnel, etc), so there are a host of knock-on marketing benefits to publishing great downloadable content.
5. Make shipping and delivery free
Order fulfilment is tough. There are plenty of different ways to go about delivering items, and all of them have their own cost profile. Conventional wisdom dictates that you, as the seller, simply pass on all available delivery options to the consumer to choose from. But I disagree.
Having a massive range of delivery options can actually add complexity to the checkout process and end up in cart abandonment — mental hurdles that involve determining the balance of cost vs. speed can lead to frustration.
It might be better to work out what your minimum cart amount would be to offer free delivery entirely and use this as leverage to encourage bigger purchases. Consider a situation in which a customer has a basket of $80 with a delivery cost of $20. At $100, your store offers free delivery. This means the shopper might as well buy something else for $20 rather than waste that same amount on shipping.
When planning your delivery strategy, you might also consider adding prompts to customer carts that make it easy for them to understand how much more they need to spend to qualify for free shipping. For example, a confirmation message might say something like this:
Congrats, you added a T-shirt to your cart. Only more to qualify for free shipping.
Like it or not, free shipping is part of the ecommerce landscape. A recent study revealed that nine out of 10 consumers said free delivery is their top motivator for shopping online frequently. The trick for you, as the store owner, is to work out how to use it as a tool to generate more sales.
In conclusion
So, those are my top five hacks to give away free stuff while boosting online purchases. Look for ways to offer freebies that help capture new leads and drive conversions.