Disclaimer: This content should not be construed as legal advice. Always consult an attorney regarding your specific legal situation.
For small business owners, determining how to license a brand might seem like a foreign realm. How do you know who to work with and when it's the right time? And most importantly, how do you navigate the business licensing process so you scale your business while still protecting all that you've built? Your brand is your baby. You've spent years of your life and a significant investment developing it. Once you reach success, it might be hard to give the reins over to another organization that you know nothing about.
All of these questions and feelings are completely natural and understandable. But business licensing can be a strategic step in growing your brand to new heights without putting the operational load on yourself. Read on to understand the foundation of business licensing, the benefits you can expect, and the steps to do it right.
What is a brand license?
According to the experts at UpCounsel, "This type of license usually allows a licensee to use a product, line, or certain business item. Licensing simply means the leasing or renting of an intangible asset."
For example, as a business owner, you have a unique idea, service or product that's specific to your brand. If you want to expand your business by creating more goods under your brand name or increasing the availability of your products through another distributor, you could license your brand.
First, you'd trademark the product, idea or item (protecting it so no other entity can illegally use or copy it or misrepresent your business). Then, you'd work with a partner organization that would create, distribute, market or sell items under your brand name.
The tricky part is that a brand license can protect trademarked tangible and intangible assets, such as a brand name (for instance, "Nike"), as well as product lines or specific business items.
Using our Nike analogy (check out their long list of trademarks here), here are commonly trademarked items:
Logo: the swoosh
Tagline: "Just do it"
Brand name(s): Nike Air, Nike Town, NikeFactoryStore
Brand signature: Air Force 1, Air Jordan, Flyknit, Dri-Fit
Related: Trademark vs. copyright: Which one does your business need?
Know the business licensing lingo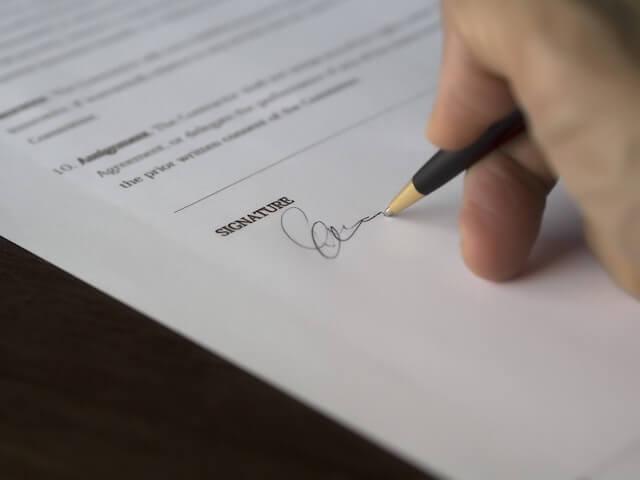 As you embark upon this undertaking, it's essential to understand the terminology and key definitions involved with the process. (Especially when you're in the research phase trying to unravel the ins and outs of the process). Use this cheat sheet:
Licensor: You, the business and brand owner who wants to rent/lease your brand name, logo, tagline or a form of your brand signature to another business.
Licensee: Your future partner, the business or organization that rents/leases the rights to your brand.
Contractual Agreement: Formal, official document that outlines the relationship between licensor and licensee, including payment terms.
Royalty: Licensor's (your) payment, often representing a percentage of all sales past a certain minimum.
Trademark: Legal protection for your brand to prevent others from using it. This can cover a "phrase, symbol, design, or a combination of these things that identifies your goods or services. It's how customers recognize you in the marketplace and distinguish you from your competitors."
Intellectual Property: Intangible items created by your brand that you need to legally protect. This refers to "creations of the mind, such as inventions; literary and artistic works; designs; and symbols, names, and images used in commerce."
Understand the possibilities of business licensing
With business licensing, you can increase your brand's reach without worrying about the manufacturing, production, and often even marketing (depending on the agreement). It's the equivalent of outsourcing business growth, where the licensee takes on the operational duties.
The best part is that you're not just growing your bottom line via royalties but also growing brand awareness.
In a perfect world, both parties benefit. You, the licensor, get to expand your brand to new markets, increasing reach and finding new audiences. The licensee creates and distributes a product with existing recognition and reputation. In other words, they can skip the brand development and R&D stage and forgo that initial investment. Your licensed products can also bring new business to the licensee's organization if you already have brand loyalty with your existing audience. When sales grow, you both see a profit. It's a symbiotic relationship.
Hire a legal expert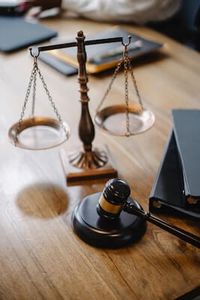 No one knows how to license a business or brand better than a licensing, trademark or intellectual property lawyer. Read articles to acquaint yourself with the process, do your initial research, talk to those in your community with experience. But, when it's time to start the process, you need to engage a professional.
And when it comes to determining how to license a business and how to do it properly, you can't simply consult a lawyer. Instead, you need to consistently work with one to ensure you're taking the proper steps in brand expansion. For example, each new company you work with could likely have a different licensing contract with new terms.
To ensure you're appropriately protecting your business interests, you should retain a lawyer you trust to review any new contract or agreement and discuss any related matters.
Do the proper research
Even with a lawyer in your corner, you still need to do your due diligence before licensing your brand. The order of research vs. hiring a lawyer can be a little bit of a "chicken or egg" scenario. Some lawyers may ask if you've done proper research before considering licensing opportunities. Others may be able to help with the process. Regardless, you want to do your own analysis to ensure this is a sound business decision for your specific brand, product and market. Your lawyer can then help with the nuts and bolts and guide you to make sound decisions.
Assess the landscape
When deciding if it's time to license your brand, you need to first assess the overall market, aka your industry or niche, as well as your current business status. Do you have enough brand recognition that a third-party business would want to produce and distribute products under your name? Does your brand clearly resonate with your target demographic?
You may need to expand your initial business plan.
When approaching potential business partners for licensing opportunities, they need to understand your unique selling points. What makes your brand different from the rest? Is there enough demand within your target demographic as well as growth potential? Organizations may approach you, or vice versa, but either way, you need to position yourself as an established business to ensure the best brand licensing opportunities. Part of that is pitching your business as a good partner for them.
Moreover, you need to evaluate the competitive landscape. Is your niche already saturated with other large, well-received brands, or is there room for your brand to succeed, grow and disrupt? No matter what, you're going to compete for shelf space (or digital space in ecommerce) and consumer attention, but competitive research will ensure your brand can stand on its own.
Develop a brand license strategy
As we've mentioned, your brand is your baby. You want to be protective of it and not only make sure you're working with the right people but also using the right tactics to reach intentional outcomes. That's why developing a strategy can help you outline your goals and make sure you stay true to your brand narrative and story.
For example, say part of your brand story includes individually made products by female creators. A reason your customers love your organization is that you focus on sustainable practices and working with these individual creatives. If that's a hallmark of your narrative, you likely don't want to license your brand to a big box store that will mass-produce products under your name. You'll lose brand loyalty by not staying true to your organization's principles and values.
Developing a foundation that outlines your short- and long-term goals will ensure that as you expand, you're doing so on your terms, and you're not getting sidetracked with irrelevant opportunities.
Find the right business partner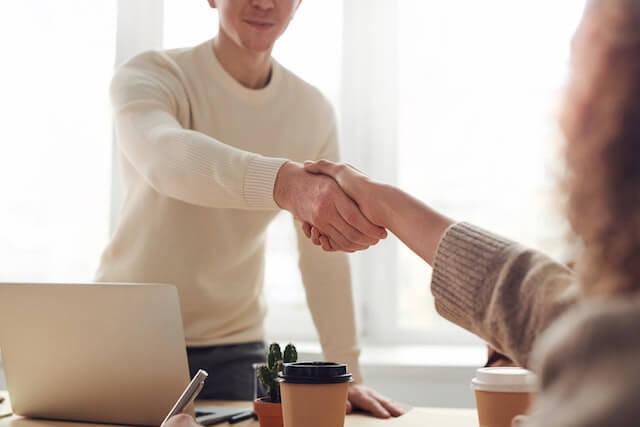 Another arm of being protective of your business, brand and interests is finding the right licensee. Going into business with someone is a serious decision, and you want to make sure it's a fit for both sides.
For your purposes, you want to find a partner with experience in your market, appropriate resources and distribution channels, and financial stability. If applicable, test their merchandise and confirm its suitable quality. In addition, seek out an entity that will share and perpetuate your brand values and vision.
There's nothing like testimonials from their other current licensors. Ask for references or to speak to their current partners to get a sense of their process. Seek the counsel of your attorney as well to vet potential partners.
There's always risk involved in entering a new business partnership, so above all, make sure you're comfortable with any organization and its representatives before you enter into a contract.
Take advantage of brand licensing opportunities
While we've already established the foundational reasons why brand licensing is beneficial, there are other more specific advantages for small business owners. Once you settle on a business licensing agreement, you can expect the following perks:
Test new markets: By licensing your brand to a third-party organization, you can test the success of new locations and markets without too much upfront cost.
Control your brand story: With a trademark and a licensing agreement in place, you retain control of your intellectual property and creations, plus how your brand is perceived to your expanded audience.
Outpace the competition: Once you understand the competitive landscape and secure a business licensing agreement, it's easier to gain an advantage against your smaller competitors via expanding product availability and presence.
Gain new business partners and knowledge: When working with a licensee, you develop a business relationship with a well-established and successful organization. As such, you have a front-row seat to how they market and distribute your branded products, gaining invaluable new insights and expertise.
How to license your business the right way
When licensing your brand, your business's reputation is at stake, and there's a lot to consider. Use this guide to perform the right research and lay the foundation of business licensing.
Remember, expansion for expansion's sake won't yield results.
First, you need to build your brand and create a loyal community of supporters. Then you need to dive into a fair amount of research to ensure you're in a good position to grow your brand via licensing. Finally, before you partner with another organization, have the correct legal protections in place, a retained lawyer to help you through the journey and a clearly outlined plan for your business goals and objectives.