Editor's note: This post is part of our collection on managing multiple WordPress sites.
***
These days, every successful business needs a strong online presence.
A well-designed and well-managed WordPress website is one of the best ways for potential customers and clients to learn about the company, and for businesses to stand out in a crowded market.
Unfortunately, though, many companies simply don't understand how the various services that help their website operate work together.
What's the right way to manage DNS and hosting for your clients' WordPress sites?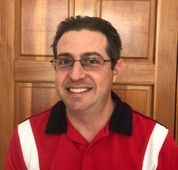 Philip Levine is on a mission to close the client education gap. He single-handedly runs South Florida Web Advisors, managing over 325 WordPress sites for clients of all shapes and sizes.
With over two decades of experience as a WordPress developer and web designer and experience working across a variety of hosting and management platforms, Philip describes his role as a corporate translator of sorts.
"On the business side, I can work with executives," he says, "but I have the knowledge and understanding of the coding, so I'm also comfortable working closely with developers."
A lack of understanding places clients at risk
Take a peek behind the curtains and you'll find the same three foundational services behind each of your client's websites: domain names, DNS records, and web hosting.
These three services are the glue holding the entire web together, ensuring that when you enter a domain like "godaddy.com" in your browser, you're directed to the right place.
But while these basic services are a critical part of every website, too many businesses fail to grasp their importance.
A misconfigured DNS record or poorly chosen hosting services can put clients at risk of lost customers, reduced revenue, stolen data, or even a potential lawsuit.
In fact, a research report by Verisign found that 67% of respondents experienced a downtime event that impacted customers, and 51% reported a loss in revenue from their website being down.
Worse, many companies don't even realize they're at risk let alone understand how to protect themselves.
Far too many WordPress developers are failing to properly educate their clients on how to match their hosting and DNS configuration to their business needs, with many developers simply installing a new theme, configuring a few plugins, and calling it a day.
Developers aren't educating clients on essential site management
With his work spanning many different client sites, Philip frequently encounters gaps in his clients' understanding of how their websites work.
More and more of the business owners he talks with don't understand how to manage their own hosting and domains, often failing to realize that domains, DNS, and hosting are actually different components.
Philip puts this down to the proliferation of all-in-one hosting, website design, and domain management services.
"Many companies expect that they're buying a package, and that everything is just going to link up together," he explains.
And while an all-in-one service might suffice for a while, problems tend to arise when clients are looking to move their site to a more flexible platform like WordPress.
Without an understanding of how their domain fits into the overall system, it's easy for clients and developers alike to make mistakes.
While the majority of Philip's clients have existing WordPress sites when they first come to him, he frequently finds problems with their existing domain and DNS configurations.
"What I've found is that when [site migrations] start to happen, that's when this confusion comes into place."
"What I found over the years is that when you have people who've purchased a domain and then have had multiple hosting accounts over the years ... what often happens is that their DNS management doesn't stay with where they register their domain - it gets moved around to where their hosting is. And what I've found is that when that starts to happen, that's when this confusion comes into place."
Philip cites one client who, upon having their hosting account suspended, also lost access to their business email services, making it impossible to email customer support and bring their site back up.
Developers should ask their clients more about their business needs
When it comes to hosting, a lot of the companies that reach out to Philip have their site hosted on services that don't meet their needs, or worse, put their site at risk.
Businesses often reach out to a designer or developer wanting a new look for their WordPress site. The designer or developer then sets up the site to match the desires of their client, often getting paid and moving on to the next client. Hosting, backups, and security become merely an afterthought for both the client and the developer.
Philip cites a local newspaper client he works with:
"I started looking at their setup, and I said, "Guys, you're not on the right server for your business." I said, "To be on the right server, you want a VPS server." Not from a PCI compliance or even from a port issue, you need to have much more control over the environment. Let's say, "Oh we're running an article that we're gonna get a whole slew of traffic," you can adjust your memory allocation for the website easily, so you don't run into any issues. And they said, "We never really thought about those things. We just thought space is space.""
A lot of Philip's clients have bought hosting services on their own without consulting a developer, while others have worked with developers who recommended a particular service purely because the developer had used it before.
"There are a lot of developers that just are looking for one-off projects," he explains. "They tell the client, 'You buy hosting wherever, as long as you have a WordPress installation, I'll work with this. Okay great, bye.' And then they don't do anything to make sure that the client knows what needs to happen later on down the road."
The fix for this problem? Developers need to talk with their clients more, making sure they fully understand their business needs before recommending a solution or designing a site.
While a small site for a local business might be fine to run on a shared server, an eCommerce shop requiring PCI compliance might be better hosted on a dedicated VPS.
"I'd rather take 15, 20 minutes, a half hour and just talk through strategy with someone," Philip says, "because I know then when they go out to do their business or whatever they're looking to do, they have that much of a better experience or are able to serve other clients that much better."
Developers need to talk with their clients more, making sure they fully understand their business needs before recommending a solution or designing a site.
Developers working with clients to determine the best hosting solution for their WordPress sites can follow a few straightforward tips:
Start educating and protecting your clients on their DNS and hosting needs
Philip's recommendation to most WordPress developers? Don't be afraid to give away some information for free when you start work with a new client.
He's happy to spend an hour or two with a potential client, discussing their business needs and finding out if there's a good fit for the services he offers instead of taking them on as a client and both parties ending up having a bad experience.
"I really wish that more developers out there would try to educate their clients. There are a lot of developers that are just looking for one-off projects ... And they don't do anything to make sure that client knows what needs to happen later on down the road."
The ultimate solution to the client education gap — and the most effective way to protect clients against potential problems with their DNS and hosting — is for more WordPress developers to understand their clients' needs and help educate them on how all the components of their website work together.
"After all," Philip says, "if you have an educated developer, and you have an educated consumer, everyone's going to have a much better experience."