As we all grapple with the new business landscape set forth by the pandemic, your brand could use all the attention it can get. Many consumers are anxious, cash-strapped, and desperate for a ray of light in the gloom, which is why a social media competition could lighten the mood on both ends. If you've ever wondered how to run a competition on social media, now's the time to roll up your sleeves and dive in.
Running a competition is something you can do right away to create buzz for your business and generate positive engagement from your customers.
When someone believes they could win a competition, there's a psychological effect that generates warm and fuzzy feelings. These feelings bring positivity to your brand, along with a boost in organic promotion — especially since all winners love sharing the good news with friends and family.
Done with empathy and authenticity, a competition could come across as a generous gesture when your brand gives something away. It offers a renewed sense of human connection with your customers in a way that the pandemic can't interfere with. Competitions will always be valuable for brand visibility and new leads or sales, but they're also an expression of giving back.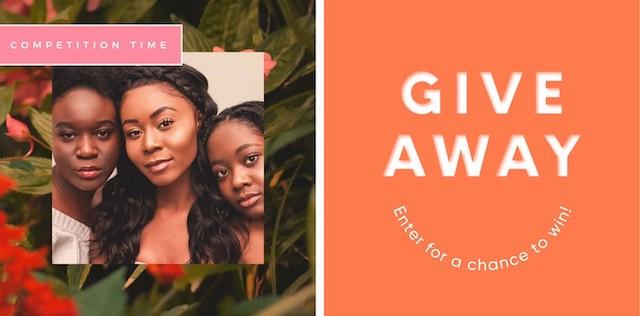 Why running a competition is important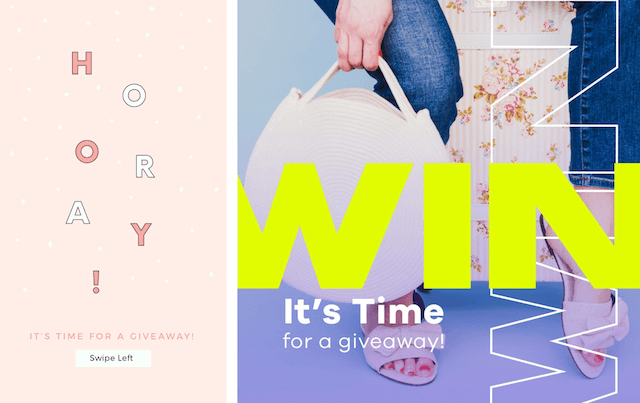 A competition is a great brand-building opportunity that brings your product or service into the spotlight – especially if it's the prize in question. You can put it into the hands of new consumers and make them feel special at the same time. If your brand is new, launching a competition can also help fast-track awareness and make your product instantly desirable.‍
Brands often create competitions in the form of:
Contests
Lucky draws
Giveaways
These kinds of competitions make us pay attention to what a brand is offering by involving it in the competition mechanism. With a worthwhile prize at stake, audiences are typically more prone to:
Using your product
Researching how it works
Promoting and sharing it with friends and family
Innovating your product even further
Leveraging these efforts can, in turn, result in loads of engaging content. It can also lead to valuable consumer insights, along with increased brand awareness.
How to run a competition without losing money
Giving a prize away isn't just a random act of kindness. Well, of course, it could be, but your business should ideally benefit in return for what you're offering.
Running a competition is a trade-off, and it's a delicate balance to strike.
Gaining or engaging customers is always going to cost some marketing dollars. It's worthwhile to know the cost amount when weighing up how generous you can be. An expensive prize will turn more heads in your direction, but it could count as a loss for you.
If the amount of users entering the threshold from "chance taker" to "new customer" is less than expected, this could affect your bottom line.
Do the math and make it count. Make sure to stir up some big brand energy while you have the extra attention.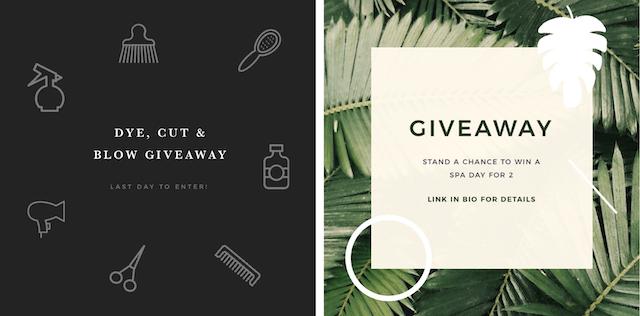 Getting noticed
A desirable prize is the foundation of a great competition, but you can also ramp up the desirability with a stunning design. A good social graphic can make people stop scrolling and start reading.
Show your users what they stand to win in its best possible light.
Impactful images are the most direct route to the "must enter now!" part of the brain.
Competitions have terms of engagement, which require us to (in the words of Vanilla Ice) "stop, collaborate, and listen." Drawing folks in to see what's involved, and deciding whether or not to give it a go, is your first challenge. And that requires reading. Ugh!
Typography
Design and typography are your biggest friends here. Keep things as uncluttered as possible to keep your audience's eyes on the prize. Clean, bold sans-serifs are great for impact and legibility. You don't always have to stick with your brand's regular typeface – draw attention to something out of the ordinary. Consider adding a BIG BOLD display font to your brand's collection, specifically for promotions.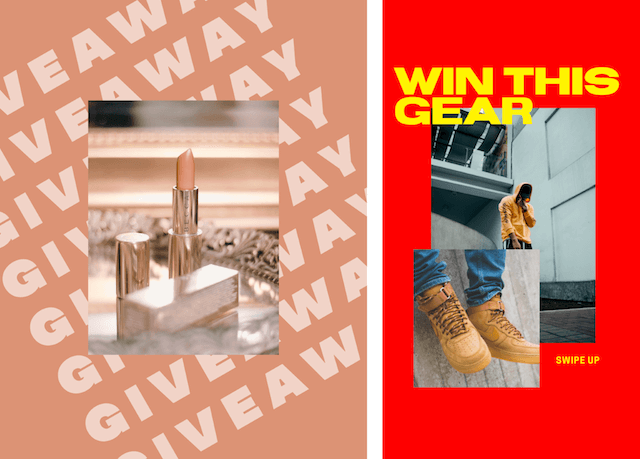 The marketing calendar
As with all promotions, it's wise to consult the marketing calendar when you're planning a competition. Tapping into the prevailing mood and time of year makes your competition seem relevant. Look for something that's happening right now.
Seasonality should also guide your prize. If you're giving something away, try to offer immediately useful prizes. For example, giving away baking products during the holidays are more appealing than giving away concert tickets in colder weather.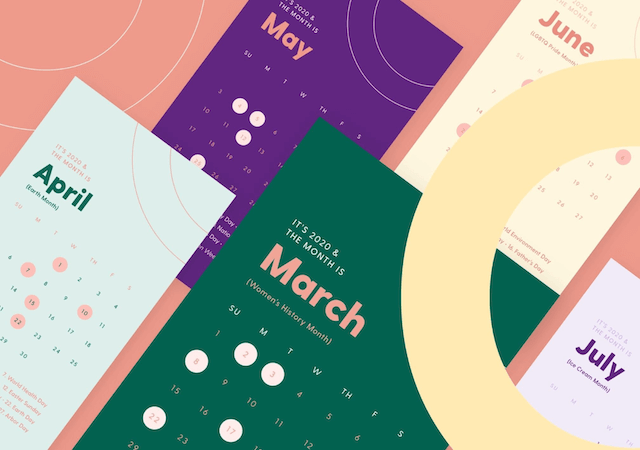 Special days on the calendar can also thematically tie up your competition. Make sure to gear it towards a relevant audience like:
An Xbox on National Video Game Day
Tickets to the World Cup Final
A designer dress during Fashion Week
A trip to Ireland for St. Patrick's Day
Take precise aim and incentivize the crowd most likely to sign up, with the thing they want most.
Your own special days are also a good excuse to be generous. Celebrate your business birthday or important milestones by sharing the love with your audience. Popular milestones to consider include:
Number of followers
Product launches
Winning an award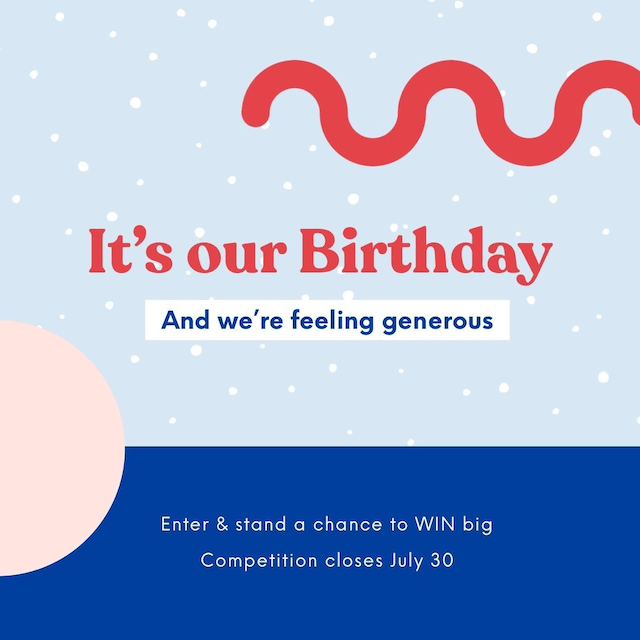 Key tactics to try‍
These are a few variants of the competition you might want to try when building your own brand or small business. Below we'll review some of the key tactics you can consider implementing right away.
Like and comment to win‍
This is like the plain white t-shirt of competitions. It takes seconds to get involved, increases your chances of getting plenty of takers, and helps spike your social engagement. But it's a very fleeting and generic engagement.
Many users are likely to forget all about it as soon as the next pretty thing pops up on their feed. If you're inviting comments, use them as market research and consider asking questions like:
What's your favorite thing about us?
Where would you like us to go next?
Get to know your customers' needs and desires better.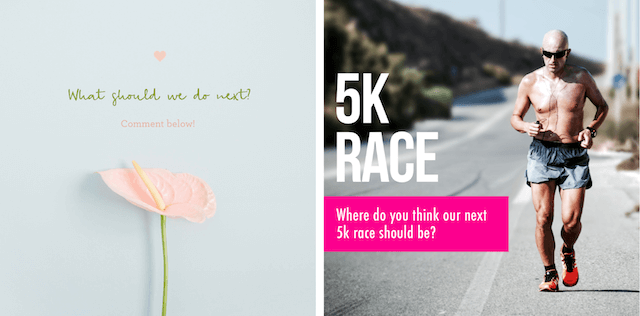 Vote to win
A variant of the "Like and Comment" approach is the "Vote to Win" method. This is another secret weapon that market researchers use to learn more about their target audience. For example, market researchers in the pet industry might ask their fanbase if they are more into dogs or cats.
It's also super useful when you're faced with a significant product or strategy decision for your brand. Invite your customers to vote for things they'd like to see more of. This could include:
Design decisions: Should we go with lilac or peach for our product?
Geographical input: Would you like to see our next pop-up even in Portugal or Greece?
Logo advice: Will the owl or the one with the raven be better?
Let the wisdom of the crowd decide and reward them accordingly.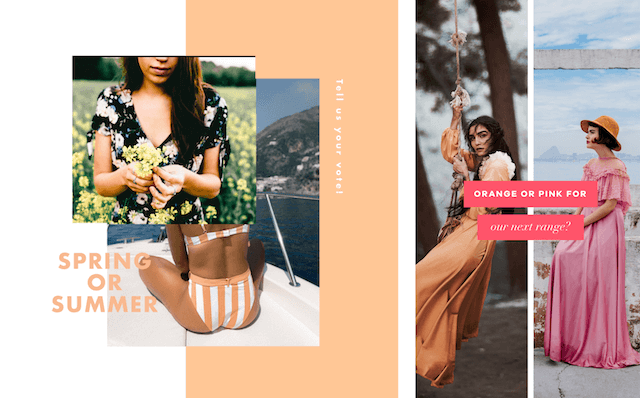 Follower milestones
Like we said earlier, competitions can sometimes be an act of kindness. Giving something away to your fans and supporters when you hit 100, 1000, or 1000000 followers is a cool thing to do.
It shows your gratitude and generosity toward your fanbase. You could even tie it into any of the other tactics we've discussed earlier.
Alternatively, you could just take a moment to acknowledge the folks who are helping you make your dream come true. There's nothing wrong with a lil' humblebrag to let the world know you're moving on up.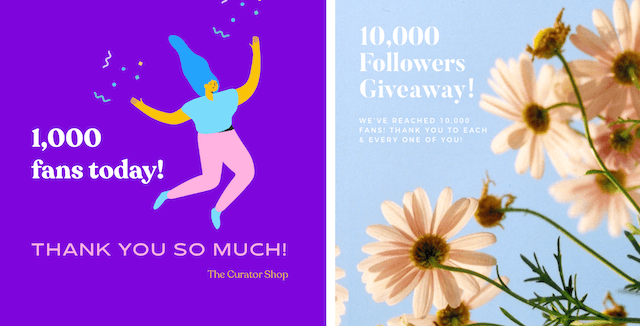 Surprise a follower
If your followers know they stand a chance to randomly win something every day, week, or month (just for being in your extended squad), they're likely to sign up and hang around. And, when they win, you can make somebody's day.
You'll need to sift through contest-tourists to find your true tribe though. But if you can afford a regular giveaway, you'll keep a constant energy in your feed.‍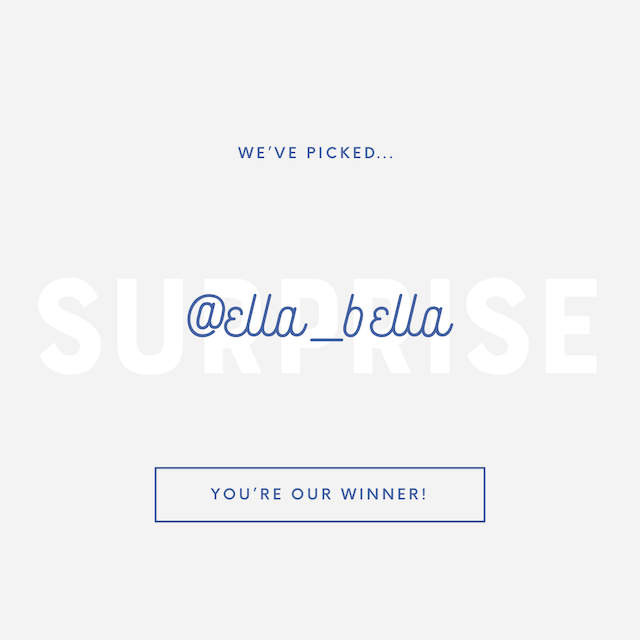 Create to win
If you know your audience has creative inclinations, use this to your advantage. Encourage them to create content for you and build your brand awareness in the process. You can use this as a lens to view your product in the hands of real people and in the real world. User-generated content can be a goldmine for your brand because it's:
Authentic
Engaging
Relevant
Competitions like these also attract more interest, since the winner is decided more on merit than luck. The barrier to entry is a little higher, but the valuable collateral someone stands to gain is well worth a big, shiny prize.‍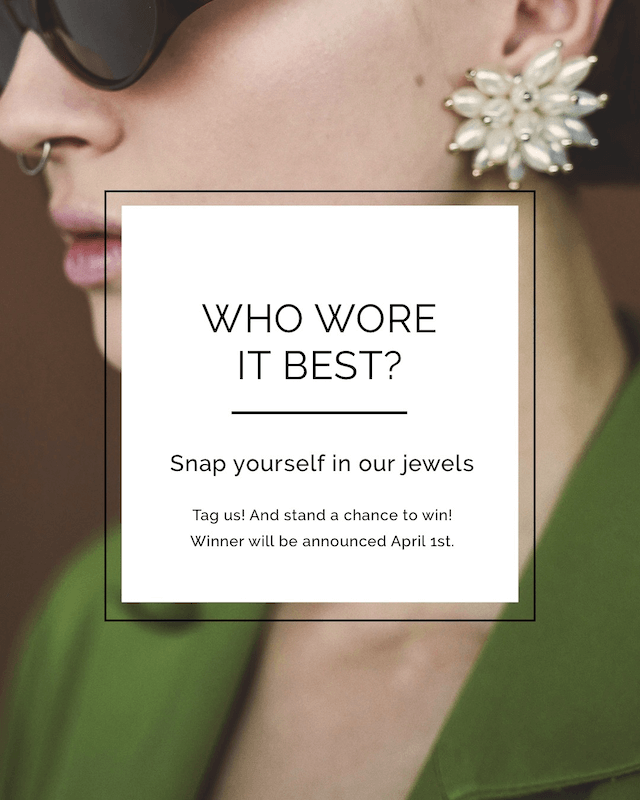 Outsource ideas‍
The law of averages dictates that there will always be a few geniuses amongst your audience. A red hot prize is a good way to recognize and draw them out. Depending on your industry, the following examples can help give you an idea of how to get them interested. Invite them to participate in things like:
Creating a new logo redesign
Adding insight to a new recipe you'd like to develop
Making art for the cover for your new album
Try targeting followers with valuable talents and insights, then reward them handsomely. Make a fuss over the winner by interviewing them on your blog or nudging your followers towards their other work. People thrive on recognition – which could be considered part of the prize.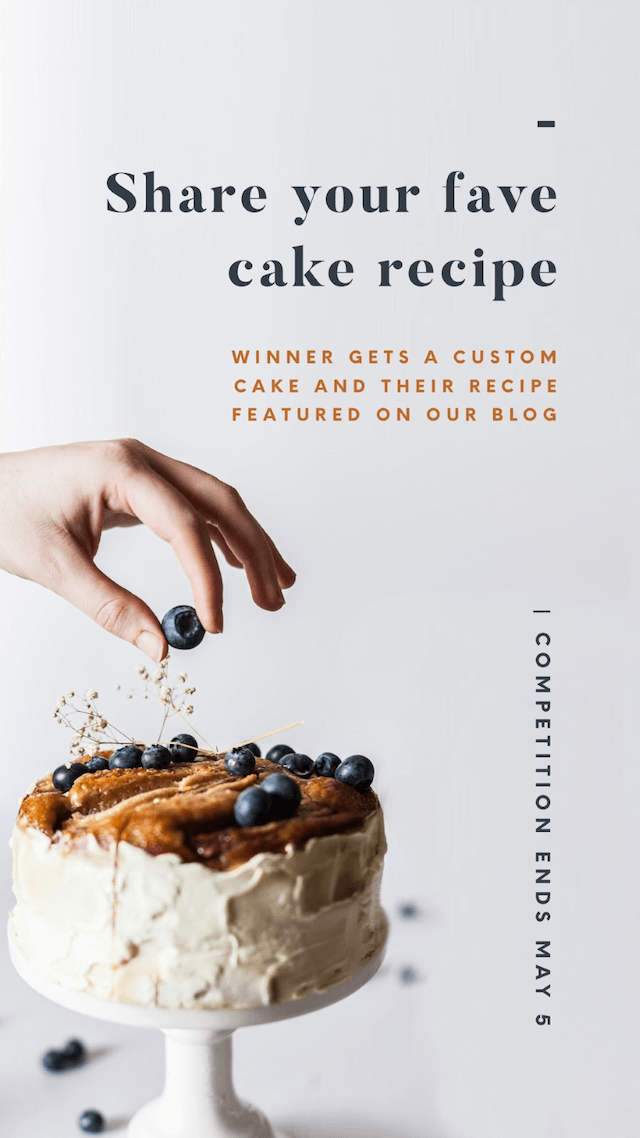 Checklist
Competitions require all your ducks to be in a very neat row before announcing it to the world. You'll want to make sure to pre-empt anything before you go live. Do this by making sure you've got the essentials in place. The checklist below will help you safeguard your bases.
The prize‍
The central character in this story is the grand prize. You could include a few tiered prizes or ten identical ones. Just make sure we know exactly what's up for grabs. ‍
The mechanism‍
The last thing you want is to be spending half your day tending to a torrent of questions. Make the entry mechanism and the contest criteria unmissable. Aim for being crystal clear by asking yourself how the winner will be decided in advance. This could be determined by:
A vote
An executive decision
A draw
Whichever route you decide to go with, it's all crucial stuff that affects your audience's decision to enter.‍
Delivery‍
Once the winner is selected, how are you going to get the prize delivered to them and when? Make sure you know this and communicate it in advance. A disgruntled winner is the easiest way for a competition to backfire.‍
Measuring success‍
An important question to ask yourself is: What are you trading the prize for? You should ideally have some way to measure this by referencing data that determines if your competition ended up being a win for your brand. Worked even better than expected? Great! Now, how can you make it bigger next year? ‍
Terms and conditions‍
Competitions bring emotions into play and you need to manage these. Everyone wants to win and sometimes people become desperate over it because it's important to them. The best way to mitigate against a peeved customer is to be fair and transparent from the get-go.‍
Unmissable social media posts‍
Uptake is a product of hype and hype is a product of preparation. So, set some time aside to design some banging graphics. Use these to usher in as many people as possible to your competition. You'll be amazed at how a vibrant design can sub-consciously dial up the excitement. Make it stand out by downloading the GoDaddy Studio app and creating your masterpiece on the go.
All images within this post are available as editable templates in GoDaddy Studio.