Having a home-based business doesn't mean you can't find new customers online. While many clients might be referrals, keeping your business offline is no longer an option, especially when you're looking to grow. Take your home-based business online — and prepare to scale up.
Taking your home-based business online enables you to connect with customers 24/7, improve customer engagement, bolster your image, and become part of the global market — all for very low costs. Yes, low costs!
While many entrepreneurs focus on honing their craft, you should be asking yourself, "Where do I start?" when you're ready to go digital. While the online world is filled with apps, tools and platforms to help you, it can be overwhelming. Here are the first steps you should take to get your home based business online today.
1. The technical part
Unfortunately, first seems worst. This initial effort might be challenging without help. However, the good news is by the end of this step, you'll have the proper foundation to take your home-based business online. Let's begin with a domain and web hosting. These are the seeds you must plant before the more exciting parts.
And yes, if you're online, you need a website.
Related: How to plan a website
Choosing your domain name
Your domain is simply your website's address. You can have fun here and be creative or straightforward, but it is your first chance to make things personal. Your domain also makes it easy for customers to find you via search engines like Google, so use your brand or company name.
For more tips on choosing the perfect domain name, read this post.
We're fans of getting your domain via GoDaddy, but there are many places where you can choose and purchase one.
Go ahead, give it a try:
What is web hosting?
Think of web hosting as the place where your website lives. Your web host stores your website information and files.
This is the foundation to a website.
If someone searches for your domain in a web browser, the website itself is pulled from your web host. The web host then gives the browser what it needs to present your website to the searcher.
While domains and web hosting could be a Narnia of technical jargon, these basics are all you need to get started. Thankfully, there are awesome, one-stop solutions where you can purchase a domain name, web hosting and even a website builder for a very affordable price.
If this still sounds confusing, don't worry! Often, website builders (which I'll discuss below) help you find your domain and handle hosting for you.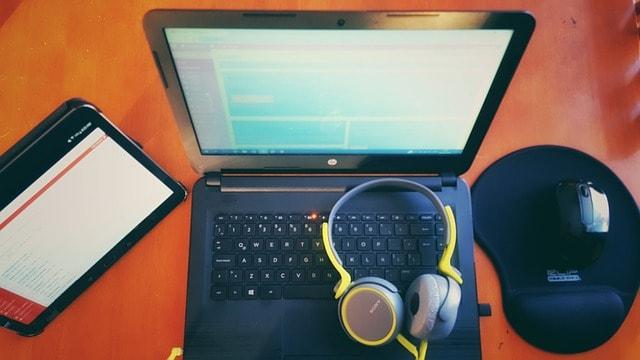 2. Building your website
Once the technical things are taken care of, you can begin thinking about your website!
Websites are determined by your budget, your time and skills, and what you want to do with your site. If you have big dreams and looking to implement complex, custom or extremely specific capabilities, you might want to hire a web developer to build your site from the ground up.
If the vision for your dream site is mostly for information, a place to show content and contact information, or maybe some eCommerce sales, then great news! There are many easy-to-use website builders that offer beautiful templates to make your website look amazing and are much cheaper than a personal developer.
Also, as you wish to change and edit your website in the future, a website builder makes this much simpler than needing to recruit your developer again.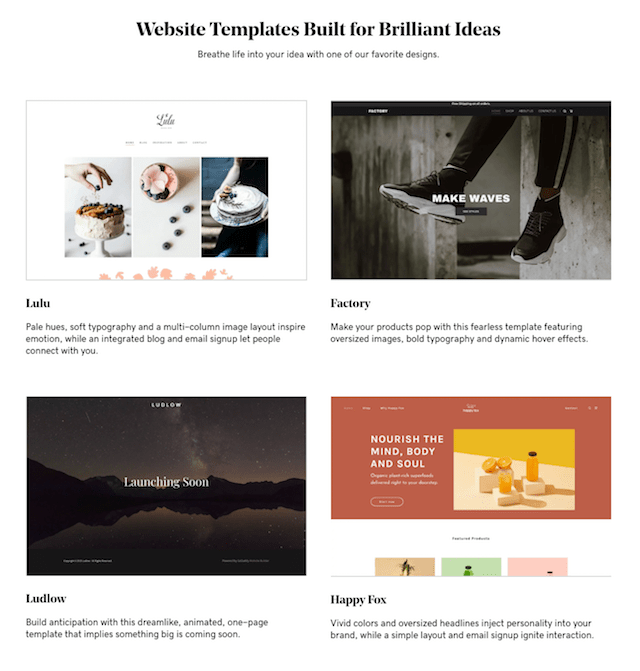 GoDaddy is among other companies that offer popular website builders. Before making your decision, write a quick list of everything you'd like your website to include and decide how much time you want to dedicate creating it. Then, take a look at reviews and research the capabilities (and costs for each) that match with your business and website goals.
Finally, start designing. Don't be afraid to keep things simple, especially at first. The goal is the get your business online ASAP!
3. Expand your brand
Once you have a basic site online, you can start to further develop your brand as you take your home-based business online.
While your brand might be established in the real world, taking it online will expand your reach in ways you never imagined.
With competitors only a click away, too, it's important to hold your ground and outshine anyone popping up next to you in search results. As you move online, now could be nice timing to consider a rebrand or modernizing your look if you're not content with your status quo.
Your website and online presence is many prospects' first impression of you, so how do you want them to feel? Your branding (meaning your logos, images and messaging) should align with a style and "voice" that suits your personality.
If you need some design help, try Canva as an incredible free branding tool to help spark some ideas and create logos and images. Here's a handy tutorial for using Canva to create branded images in less than an hour.
Related: How to design a logo
4. Establish your online presence
With a website and brand that you love online, the next step is to attract some website visitors. When a potential customer searches for something related to you in Google, you want to show up. The first thing to do when you take your home-based business online is create a Google My Business page.
Google needs your information to know how to classify you and to begin suggesting you as a solution to searches.
Next, consider other free listings like Bing and YP. Review sites like Yelp are also smart because you can begin connecting with customers.
The more places you, are the easier it will be to find you after you take your home-based business online.
This is how you begin your network throughout the internet, making you even more accessible.
Take a look at GoDaddy's Local Business Listings tool to help get you listed everywhere that matters.
5. Connect with customers
While being featured in online business directories is a substantial way to help people discover you, social media will be where you truly connect with customers. Before you go sign up for every social platform, think about which social sites best serve your business and where your audience spends their time. What are your goals with social media?
Know the strengths of your business audiences and the strengths of the social sites you are interested in.
Become a social butterfly
Twitter is great for quick tidbits of news, while Facebook is effective for communication and discussion. Instagram is powerful for showing off your home business's brand but requires a truly creative spirit.
The key to success when you take your home-based business online is to be consistent with posting and engagement.
Post regularly and interact with your customers and others in your industry. It's called "social" media for a reason — be sure your posts are not always one-sided and try to inspire discussions, respond to comments and spark emotional reactions.
Please don't feel obligated to be active on all sites. Think about where your customers are most interested in hearing about you.
Related: Beginner's guide to social media for small business
Don't underestimate the power of email
Email newsletters are nothing revolutionary, but are still an amazing way to connect with customers. I recommend making a newsletter part of your online routine, even if only once every few months. When you first take your home-based business online, your email list might be small — but those small lists often are filled with your biggest fans.
Generate new sales by asking for referrals and remind past customers to re-engage with you.
Use your newsletter to position yourself as the expert of your craft and offer educational articles or beneficial content your customers might find useful. Brainstorm what your customers might be thinking months after your first sale with them … what are they interested in now? It's just important to stay top of mind!
Make the move
These are the first steps to making the move once you're ready to take your home-based business online. While there is a lot of work ahead, getting your business online will bring you another level of growth opportunity. Rest assured, if you ever get stuck, the online world is always there to help!