Business ideas come in all shapes and sizes. From the innovative and groundbreaking to the thoughtful and game-changing, ideas are the vessels that drive the growth and success of a business. But how do you validate a business idea?
How do you know if your exciting new concept will sink or swim? To validate the commercial or functional potential of your idea, it's important to go through the correct motions.
Vetting a business is a process — and to do so successfully, you have to follow the right steps.
How to validate your business idea
To help you test your new business idea the right way and get your new venture off to a flying start, let's explore the seven essential steps you should follow.
When it comes to vetting a business for success, it's important to cover the right ground and follow best practices. But, every individual (and business model) is different, so you should tackle each step or process in an order that suits you best.
1. Test your business idea's originality
While you can tackle these business idea validation concepts in any which way you wish, you should probably start with this one before touching anything else.
Once you've connected with a business idea that you believe is worth vetting, the first thing you should do is conduct an extensive search (starting with Google) to check whether someone else is vetting the business idea you had.
If you discover that another brand or forward-thinking entrepreneurial type has already materialized your idea, there's still hope: you may be able to make an enhancement, tweak or spin-off that will prove even more valuable.
If you don't test the originality of your idea, you risk wasting time and money on a problem that has already been solved. Which brings us onto the next point.
Related: 25 home business ideas with low startup costs
2. Know your competition
Let's talk about the competition — your direct competitors. Armed with your potential business idea, you should seek out your rivals by conducting competitor research.
Using social media, industry publications, and extensive searches to better understand your market, create a definitive list of direct competitors.
Once you've compiled your list, you should ask yourself these questions, working through each to refine your idea (this will ensure that your idea meets the exact needs of your target market):
Is my idea equal to, better or weaker than those of my direct competitors?
Does my business idea solve a direct problem or fill a definitive market gap?
What are my competitors doing that you can build upon?
What are my competitors not doing that I can leverage? How can I exploit the gap?
What similar business concepts to mine have failed, and what can I learn from this?
When vetting a business, it's important to explore your competitors in detail. By considering these questions, you'll refine your idea further, giving it the best possible chances of success.
You can learn a great deal from the competition. Drill down as deep as you can and you'll be able to improve your idea in those pivotal early stages.
Related: How to find inspiration from your competitors (without stealing their ideas)
3. Gather feedback to set business goals
To test your business idea for real-world consumption, you need to establish clear cut business goals. After all, if you don't have a definitive aim or goal, how will you know if you achieved it?
Before setting your core goals or mission statement, seeking valuable feedback is advisable. To gather the feedback you need to build upon your concept and set your primary goals, here are a few avenues to explore:
Create social media polls and surveys asking your friends, relatives, and professional key questions about your business idea.
Hold market research focus groups to gather practical feedback concerning your idea or concept.
Go to professional meetup events in your area, those organized for making professional connections that will be productive in helping you test your business idea.
Join relevant online forums and groups where you can gather feedback and consumer advice based on your business idea.
When it comes to getting the right feedback, the sky really is the limit.
One self-described freelance developer posted multiple ideas that he had on a popular community forum, even one that he wasn't sure had much merit, simply to see what would happen.
The business idea that he had initially dismissed garnered more interest from the community than the others, which encouraged him to consider it more seriously.
Once that idea had engaged more than 10 people on the platform in the first 24 hours, the freelance developer continued to refine it.
He asked questions and took polls to get more specific feedback from his supporters — one of whom he even proposed partnering up with because he believed that they have similar ideas. And so, a business was born.
After collating your feedback, you'll be able to establish your core business goal (or goals) with confidence.
With your business goal set in stone, write your mission statement, a paragraph or two that will form the foundations of your entire business.
Without a clear cut goal and mission statement, your efforts will lack direction and will become diluted.
Related: How to write a mission statement you'll be proud to share
4. Set SMART goals
If you have a core business aim (if, for instance, you've invented a new style of eco-friendly sink unblocker, your core aim might be to establish yourself as a market leader with an ethical, natural and cost-effective product), setting SMART goals will help you validate your business idea more effectively.
Here's an overview of the SMART goal framework:
Specific
Measurable
Attainable
Relevant
Time-based
When it comes to testing or vetting a business idea, the SMART goal framework is your friend. Every segment of the SMART method will help you work towards a well-rounded view of your idea.
By investing ample time on every area of your business idea, from Specific to Time-based, you'll ensure that you'll be able to bring your product, service or concept to market with success.
The SMART goal framework will prove essential in getting a comprehensive overview of your business idea. This will make it easier when conducting additional research or developments.
5. Discover your audience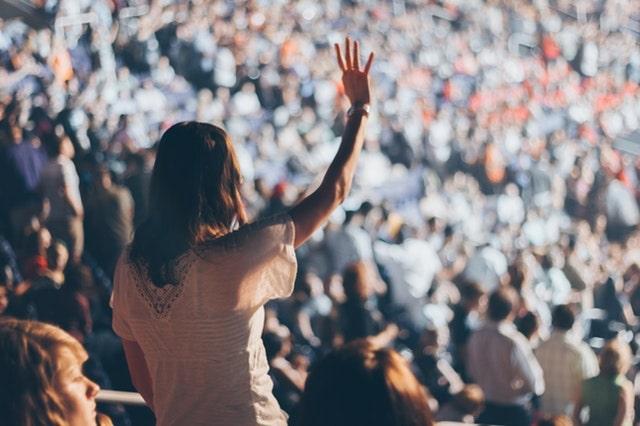 Now, whether you've just had a fleeting thought and want to explore where you might be able to take it, or you've been dreaming of creating your own business your entire life, you need to know your audience.
There are no exceptions here — it's little use having an incredible business idea and establishing goals if you don't know where to aim your efforts.
Much like your competitor research, you should get to know your audience by conducting surveys, polls, and asking friends to give you honest feedback as consumers. When you're vetting a business, all opinions are welcome.
If you know the market inside out, you'll be able to understand the pain points of your audience. And when you understand your audience's problems or consumer (or business-based) roadblocks, you'll be able to hit them with your idea — the solution.
There's little doubt that you're incredibly passionate about your business idea, otherwise you wouldn't bother testing it — and by channeling this energy, you'll be able to get under the skin of your target audience.
Without any doubt, the most effective way of getting to know your audience is by creating a set of working buyer personas.
A buyer persona is essentially a semi-fictional profile of your model or ideal consumers. By drilling down into as much detail as you possibly can about your target audience, you'll be able to test your business idea for potential success or failure (of course, if you think your idea in its current form will flop but it has potential, you'll be able to follow the tips included here to make further refinements).
When you're looking to validate a business idea, it's important to drill as deep as you can with your buyer personae, using your market research, digital demographic data, and feedback to build a profile that pretty much bounces off the page.
First of all, you should give your persona a likable name to humanize them. Next, you should explore these two posts to steer you to success:
Once you've brought your personae to life, you'll be able to test every element of your idea against them, cross-checking for potential strengths and weaknesses pricing, packing, functionality, value, and anything else you feel is relevant.
Your audience is critical to the success or failure of your business idea. Get to know everything about them and you'll ensure you meet their needs, head-on.
Related: Why a target audience matters (and how to find yours)
6. Craft your business model
Typically, when people connect with an exciting new business idea, they overlook this phase of the vetting operation, but the success and sustainability of your business will depend on it.
In those early stages, you need to make sure that you select a viable business model as doing so will give all of your future efforts direction. You need to carve a clear path for your idea to move along, and your business model will ensure that happens.
Will your business idea allow you to work freely as a solopreneur, or will you need a team to bring your idea to life? If your business scales, will you need a bigger space and more suppliers to operate efficiently?
Carve out plenty of time to ask yourself these questions, refining your plans to ensure they align with your proposed business model. If you feel you might need more time or resources to develop your business idea, or you need to make further tweaks to meet your goals and timelines effectively, you'll be able to do so in those crucial early stages.
Without considering your business model, you could find yourself in hot water the closer you get to launch. ALWAYS make sure your business model aligns with your goals, as well as the nature of your idea.
Related: 3 common examples of startup business models
7. Be persistent
This particular piece of advice is a little less functional than most of the tips here, but it's just as essential:
When validating your business idea, you must be persistent.
Doing so will get you where you need to be.
Don't get discouraged if the response to your business idea isn't as positive as you'd like the first time around.
If you have tracked your feedback, gathered every piece of information possible, and established a solid framework for your idea, you'll be able to make the necessary tweaks and come back stronger the next time.
If you believe your idea has legs and you're passionate about it, with a few adjustments and a little more time and effort, you're likely to hit the nail on the head.
Rejection and problem-solving are part of the process — so keep at it, keep on learning, and you'll get there in the end, my friend. It's simple, to succeed, you need thick skin. Don't give up after the first hurdle, keep on pushing forth, learning and growing stronger during every stage of the journey.
Vetting a business: Final thoughts
To recap, here are the seven essential actions (tackle them in an order that suits you best) you should take to test your business idea properly:
Test your business idea's originality.
Know your competition.
Establish your business goals.
Set SMART goals.
Discover your audience.
Craft your business model.
When testing your business idea, be persistent.
Developing an innovative idea or launching a business from scratch is no easy feat, but in the digital age there are more platforms and touchpoints for testing your idea or connecting with new audiences than ever.
Trust your instincts, follow your passion, observe every step of the validation process, and you will boost your chances of commercial success to no end.
This article includes content originally published on the GoDaddy blog by the following authors: Tina Nguyen and Rene Reinsberg.