If you've ever felt hopelessly stuck in a rut, look to the story of Karen Etchells for proof that fulfillment often lies where it's easy to overlook.
For Karen, what started merely as a volunteer project for her son's fifth-grade class would put her on a path toward personal and professional fulfillment. That project, designing a website for her son's elementary school, eventually snowballed into establishing her own company, Innovast Digital Marketing.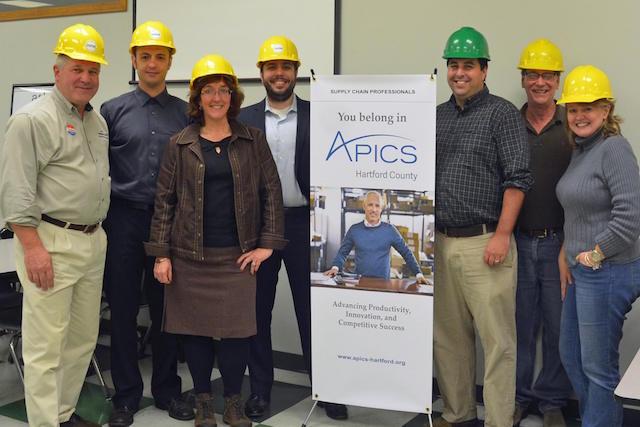 A nimble, client-focused approach
Today, Karen's Connecticut-based operation offers an array of online marketing and business consulting services, each tailored to the individual needs of her clients. Available a la carte or via subscription, Innovast Digital Marketing's offerings include website design, project management, social media management, email marketing, copywriting, and search engine optimization. Central to all of these, Karen notes, is a nimble, client-focused approach:
"Technologically, shifts have occurred that affect marketing strategies in doing businesses online. For example, nowadays it's critical to modify methods of reaching an audience to how the audience chooses to consume media. Being aware of trends like user demand for video and the preference for viewing on mobile devices will separate the winners and losers. Our clients can count on us as a trusted resource and be confident that their money is well spent. We set expectations realistically and deliver on our promises."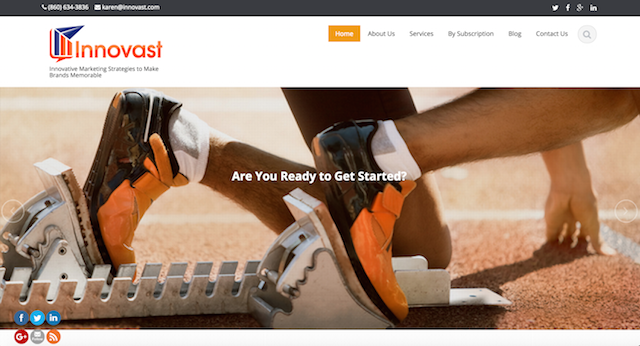 Finding an opportunity in the mail
To explain her current success, Karen traces back to one of the most unlikely places: working as a mail carrier. She was far from being fulfilled delivering the endless letters until one day, Karen remembers, when she noticed among the day's correspondence a course catalog for the Rhode Island School of Design.
"This was back in the 1990s when the internet was brand new. One of my courses was on web design. I knew right there and then that it was what I wanted to do going forward."
One of her earliest projects was that website for her son's class. Building it gave her an early, hands-on taste of web design, and it let her network with other like-minded individuals, including the man who would become a business partner.
"He had a technical and business background, I had the design know-how, and we brought it all together to successfully launch our first website project. Not long thereafter, we started a small business offering web design and development to local businesses."
Refusing to give up
Karen was off and running. Her education in internet technology, combined with her partner's business acumen, had given her a formidable skillset. She knew how to forge and maintain client relationships. She knew how to deliver. Karen was doing great professionally until she experienced a series of unfortunate events that might have made another person just give up.
"My most recent stretch of employment came to a close when the company lost a sizable state contract. I wasn't expecting my position to be eliminated with the loss of that project. At the time, I was also involved in a serious cycling accident. I was broken, physically and mentally."
To understand how the mindset that lets Karen keep going the the face of adversity, it helps to understand her personal ingredients for success:
Empowerment — Feeling empowered to make decisions that can make a difference.
Contribution — Contributing knowledge and skills that improve conditions for others.
Satisfaction — Gaining a sense of having accomplished something meaningful.
Bringing business to a higher level of success
During her recovery, Karen got a visit from neighbor and friend, Tom Dzialo of Sixth Floor Consulting Group, Inc. It was during their conversation that the housebound Karen began to realize all her past experiences had begun to coalesce into her calling, her future. She remembers:
"We talked in depth, and he encouraged me to make a go of it on my own. The idea of entrepreneurship has always naturally appealed to me. I embrace business challenges with a passion, and I believe in my capabilities to truly bring businesses to a higher level of success. Certainly, I can do this for myself!"
Today, Karen has further bolstered her operation with a palette of tools for web developers and designers from GoDaddy Pro.
No matter the project, GoDaddy Pro puts all the essentials at Karen's fingertips.
With a single login, she's can access all her clients' accounts, as well as applications including WordPress, domain names, email and more. Karen notes the ease of use and seamless integration leave her confident recommending GoDaddy to her clients.
"I encourage clients to use GoDaddy products because the offerings are user-friendly. While clients give me management access, they can also login and easily understand what products and services are in place."
So what's next for Karen Etchells and Innovast Digital Marketing? She's continuing to grow her company while preparing to take on larger-scale projects. Despite her obvious drive, Karen says it's important to set aside personal time for herself. When she's not blazing her own trail, you can often find Karen spending time with her friends, enjoying a variety of outdoor activities and preparing (or eating) good food.
Karen also takes a moment now and again to look back at all she's accomplished and overcome.
"These experiences have allowed me to appreciate human connections, to learn not to sweat the small stuff, to let my heart be open, and the practice of forgiveness. We're all here for a reason, and it's to give what we have to contribute to enhance the lives of others."