The internet is rife with money-making opportunities for those willing to seize them — domain names included. If you know how to invest in domains, you stand to generate a sustainable profit that is likely to grow over time.
Domain names are one of the internet's most valuable commodities; every brand or business needs at least one to exist online, and by making the right investments, you will enjoy a healthy return on investment (ROI). You can read more about what domains are in this post.
Here we'll consider what domain name investment is and the reasons why you should invest in domains.
Domain investing defined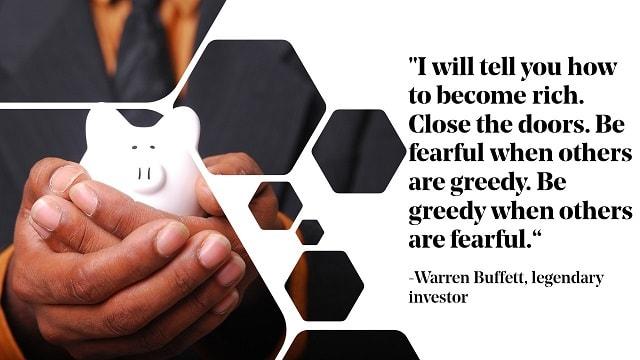 Webopedia defines a domain name as follows:
Used to identify one or more IP addresses. For example, the domain name microsoft.com represents about a dozen IP addresses. Domain names are used in URLs to identify particular Web pages.
For example, in the URL http://www.pcwebopedia.com/index.html, the domain name is pcwebopedia.com.
To invest in domains is essentially to deal in them, strategically speaking. At its core, domain name investment involves buying a selection of potentially lucrative domains and selling them for a profit at a future date.
The buy low, sell high concept definitely applies with domain investing.
Like most investment models, by building a solid portfolio of domains, you will maximize your profit potential. And once you gain momentum, you'll gain the ability to invest in domains fluently, buying and selling often to generate a sustainable revenue stream.
To invest in domain names is to own a part of a digital landscape that is currently going from strength to strength. We live in a tech-driven age and that's not going to change any time soon — it's time to get involved.
Now that you know what domain name investing is, let's look at the reasons why you should invest in domain names.
7 reasons to invest in domains
In 2009, an investor sold "insure.com" for $16 million (no, that's not a typo) — a transaction that put the power of domain name investment solidly on the map.
Since then, the value of domain names has increased, with the world's most expensive publically reported (carinsurance.com) name weighing in at a value of $49.7 million. And although domains like "insure" or "car insurance" are at the extreme end of the scale, a wealth of domains sell for hundreds of dollars every single day.
Still pondering whether you should invest in domains? Let's look at seven essential reasons to invest in domain names.
Free from tax and insurance.
Cost-effectiveness.
Limited supply and growing demand.
Unique value.
Capital appreciation.
Depth of investment.
Return on investment.
The benefits of investing in domains are quantifiable. Let's dive in!
1. Free from tax and insurance
The vast majority of investments — both physical and digital — are subject to overheads that include tax and insurance.
Yes, when it comes to domain names, there are zero taxes or insurance to pay. Unlike physical assets such as real estate, where your investments are subject to property insurance and location-based taxation, domain names are free from such obligations.
Related: Is domain investing a reasonable side hustle?
2. Cost-effectiveness
Expanding on our previous point: Since you're not required to pay insurance or tax to deal in domain names, they make quite the cost-effective investment.
In the grand scheme of things, buying a domain name is cheap. It's also simple, and as you already know, in business, time is money.
Generally, domain name registration fees are small, with annual costs of around the $10 mark. Of course, there are always variations, as some domain names will hold more value than others. But, with little to pay to secure a domain, investing in one is simple, accessible, and far more cost-effective than most investments. You can even register multiple variations of domains at once with using GoDaddy's bulk domain search tool.
Want to check out some domain options? Give it a try:
3. Limited supply and growing demand
The internet is an ever-expanding entity. In fact, last year, the number of global web users exceeded four billion, and as we migrate to an increasingly digital existence, this number is only going to grow.
As more businesses and individuals enter the digital arena, the demand for domain names is growing exponentially. And with this demand comes great opportunity.
The best thing about committing to invest in domains is the fact that you'll be entering a limited supply and growing demand situation.
Domains are like prime real estate in that almost every business needs one and many brands will be looking for the same or similar names.
The perfect domain name can help a business monopolize their market and get the lion's share of web visibility in their niche, which means more sales and lots of them.
That's the reason carinsurance.com sold for so many millions.
If you own the right domain names, you'll be able to sell them to the right buyer at the right price, because there will be a serious demand for your domain name, and in the eyes of your prospects, a significant lack of supply. This, of course, will put you in the driver's seat, increasing your chances of making a healthy profit from every investment.
Related: 5 tried-and-true tips for buying and selling domain names for profit
4. Unique value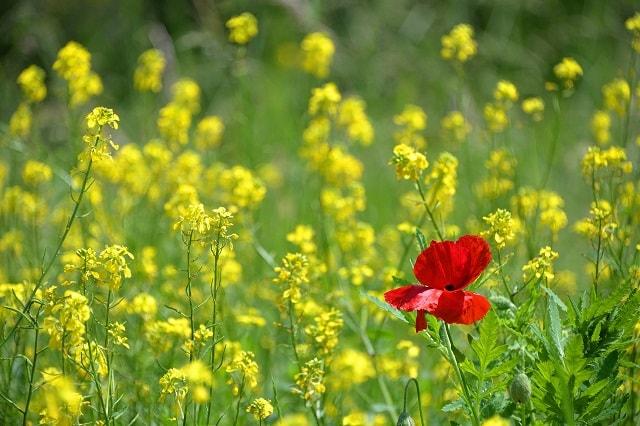 The uniqueness of every domain name makes almost every one inherently valuable. Plus, since there are so many unique names out there when it comes time to invest in domains, you'll be quite literally spoiled for choice.
Not only will this make your venture all the more exciting and rewarding, but it means that you have the option to build a broad, varied portfolio or become a specialist in a particular niche, industry or sector.
5. Capital appreciation
Some investments are incredibly risky, and unless you're either very lucky or knowledgeable and have the right contacts, the potential to lose money or fall into negative equity is enormous. But, not with domain names.
We can't guarantee that you'll win with every investment you make, but what we can say is that domain names are far less risky than most buying and selling-based pursuits.
Like a desirable real estate location, solid domain names appreciate over time.
Almost every good or recognizable domain will be bought by a brand or business eventually, and the more desirable a particular domain name becomes over time, the more value it will accumulate.
Studies suggest that two-letter domain names alone have increased from $200,000 in 2006 to a current value of $1.6 million — an 800% increase and a testament to the appreciating power of domain names.
Related: Wondering how to value domain names? Create a bucket list
6. Depth of investment
Once you've found your footing, you can begin to sell your best domain names for shares and stock. This is what's meant by "depth of investment."
Some people who decided to invest in domains and made real fortunes chose to leverage their portfolio and invest in some of the companies they offered domain names to, giving themselves additional long-term profit or revenue streams that proved very fruitful.
Naturally, if you're looking to make such a move, experience and research are essential. But the point is, domain name investment can become more than just buying, sitting, and selling alone — if you adopt the right mindset.
You can also earn a steady level of passive income through your domain name portfolio by leasing certain names out to brands or businesses for set time periods. You maintain complete control of your domain name at all times and simply take your rent money while it appreciates in value.
Once you feel that your domain has accumulated enough value, you can sell it — the best of both worlds.
Also, with domain parking, you can register or purchase a name without an affiliated website. In doing so, you can generate a stream of steady income of ad clicks and web traffic before you eventually decide to sell.
Yet more reasons why there is a depth to domain name investing.
7. Return on investment (ROI)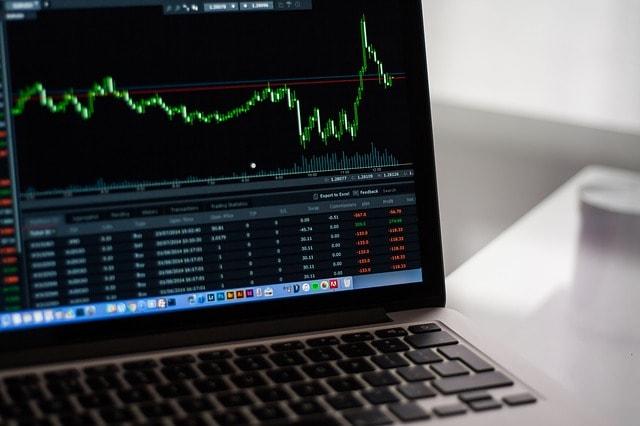 If you invest in domains, you're more than likely to enjoy an excellent return on investment.
Essentially, all of the above reasons to invest in domain names, collectively, demonstrate why doing so offers a solid ROI. To put it in perspective, let's recap:
Your overheads will be low, and you won't have to pay tax or insurance.
Registering and buying names is simple and cheap, with typical costs coming in at the $10 per year mark.
There is a limited supply for domain names and a huge demand.
The unique value of domain names make each one inherently valuable. Also, with so much choice, investing in domain names is varied, exciting, and ripe with opportunity.
Most domain names, like good real estate locations, appreciate in capital value over time. A surefire reason to invest.
With options to lease domains or trade them for company stakes, stocks or shares, there is a real depth (as well as plenty of money-making opportunities) associated with domain name investing.
With low risks and the potential to make a steady stream of profit over time, domain names offer an excellent return on investment, the cornerstone of any business model worth its salt.
Ready to start investing in domain names?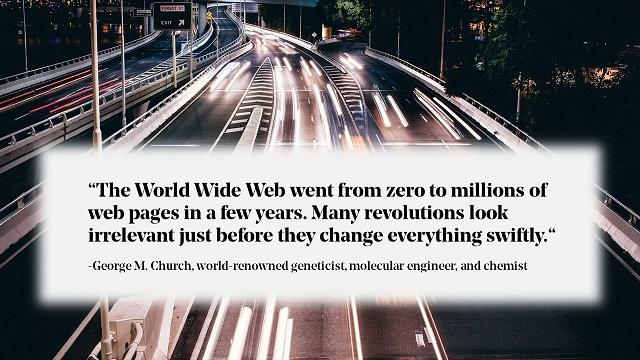 There's no doubt about it: domain investment is a lucrative opportunity that will make an excellent side hustle or even a full-time career. All you need is the time and the right tools for the job.
GoDaddy's easy-to-use domain investment platform offers a domain brokerage service, domain transfer (singular or bulk), value appraisal, WHOIS data, access to domain-based auctions, and more — all of the tools you need for success.
Moreover, with GoDaddy's Discount Domain Club, you can save up to 60% on premium domains every day of the year while benefiting from comprehensive user support.
The early bird always catches the worm. Start investing now to reap great rewards in the near future, and beyond.