Because almost half of all web searches are focused on local information and most people use search to find local businesses, optimizing your WordPress website for local SEO matters. Doing so helps your sites to rank higher on search engine results pages (SERPs) and leads to more prospects, sales and in-store traffic.
WordPress is incredibly SEO friendly. The good news is that you don't have to do all the heavy lifting for SEO on your site. Plugins (which can be installed pretty easily) expand the scope of WordPress software to enhance its SEO.
But with a WordPress plugin repository of more than 54,000 free and open-source plugins to choose from, which are the best choices? Here's what you need to know:
Local SEO for web designers & developers
If you're a web designer or developer ready to optimize a WordPress site for local SEO, first things first. Ensure your site design includes these best practices:
Mobile optimized: More people than ever search for businesses using their mobile devices. Plus, Google indexes mobile sites preferentially over desktop. To optimize for mobile, make sure your site loads quickly. Use a responsive theme, enable Google Accelerated Mobile Pages (AMP) and avoid using full-screen pop-ups to speed up your site.
Local photos: Images enhance user experience. Users tend to stay longer on pages that have images, particularly local images. In turn, this supports higher Google rankings and local SEO results. Add images of the business building, products, employees and displays. Then make sure image alt tags include local keywords (like city, region or town name) and that include keyword-rich photo file names.
Map design: If you want to get more traffic to a location via a website, enhance your map design with interactive components and street views. It adds another layer of engagement and functionality.
Local video: Just like photos, video enhances the user experience. Include videos of the store celebrating local events, customer testimonials, store tours and behind-the-scenes looks. Include local keywords in the title and meta descriptions.
Local testimonials: Ask satisfied local clients for a statement that represents all the positive aspects they associate with your business. Get their permission to use their name, business and local area identifier, then post those glowing remarks on your website's testimonials page or on public Google or Yelp reviews. In addition, make a space on your About page for a few testimonials, and plan to cycle testimonials between the pages as you get newer ones.
Contact info: Make it easy for people to find you. Ensure name, address and phone numbers are consistent on all pages and set up as crawlable HTML text. Make sure the phone numbers are clickable via mobile. Does the business have several locations? Develop separate location pages for each.
Which WordPress plugins can improve local SEO rankings?
With site design best practices managed, you are now ready to efficiently boost local SEO using WordPress plugins. Here are some recommended options:
Help Google understand more about your websites and their local attributes by using Yoast SEO. This is one of the most popular WordPress plugins. You can install it for free and the plugin will help you optimize specifically for your location, including Google Maps and Google My Business.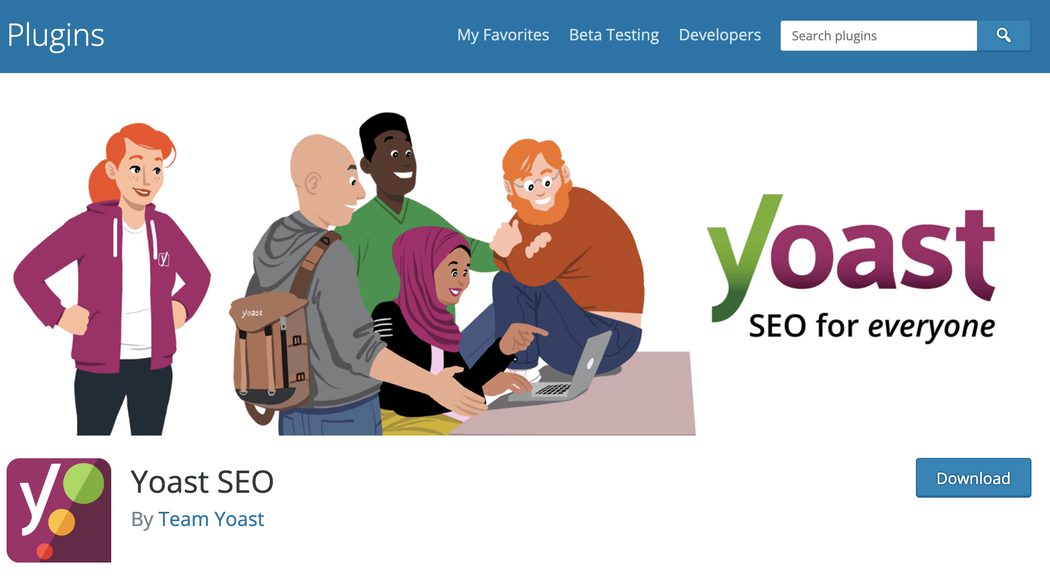 The Yoast Local SEO for WordPress plugin is designed specifically to help your sites rank better in local search. It compliments Yoast SEO by helping you add more geo-targeted details. With this plugin, you can add a customizable Google map on any page. It also automatically optimizes your site's Google listing for all of the business locations. Plus, this plugin automatically creates schema tags which communicate location and contact information to search engines.

The Business Profile plugin enhances your opportunity to earn citations from Google by making it incredibly easy to include business name, address, phone number, contact info, opening hours and link to your Google Map. Simply add that information in the plugin's Contact Card and the data gets added to any page you designate as schema-structured data. Need to make a landing page for each business location? This plugin makes it easy.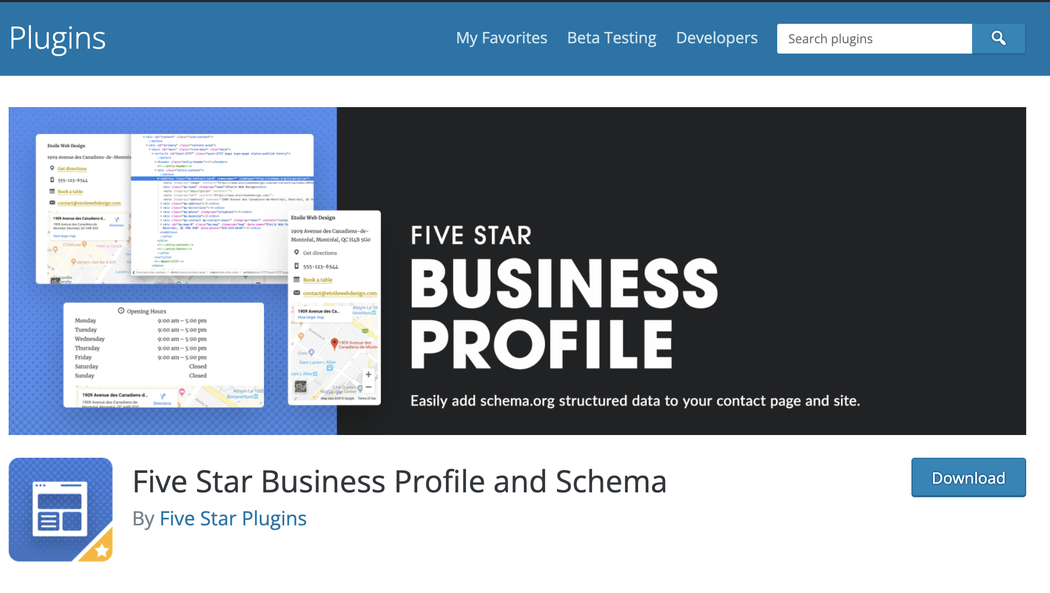 Adding metadata known as schema markup delivers the important granular detail that search engines require. For local SEO, schema markup tells search engines where the website's business is located. The Schema plugin simplifies the task of adding schema markup to WordPress. You can enable different schema types on a per-category, per-page or per-post basis.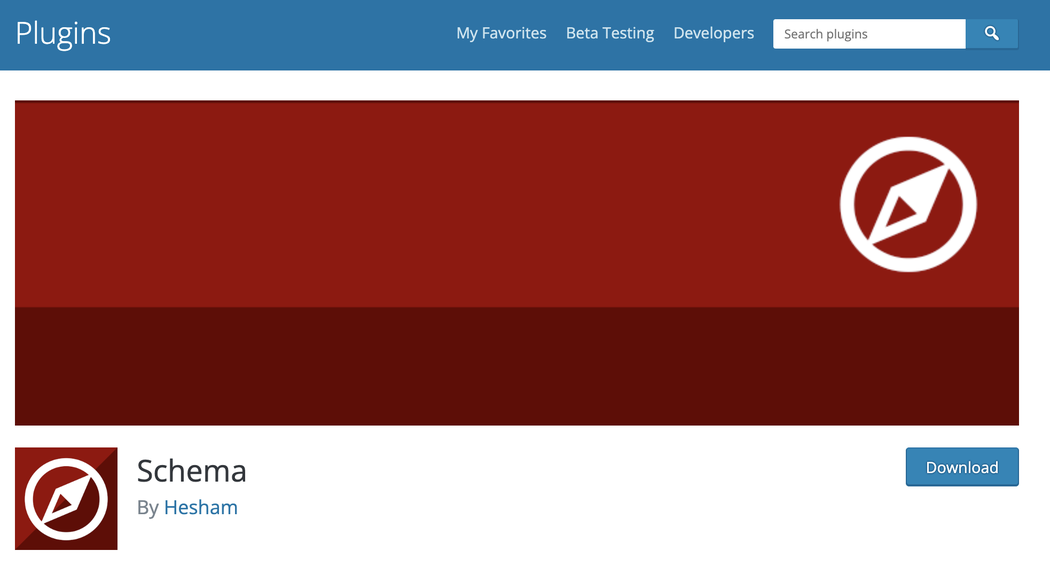 People trust online reviews and search engines factor in a website's review profile for SEO. If you want to rank higher in local SEO, reviews can help. To make the task easier, the Google Places Review plugin streamlines the process of adding a Google reviews widget so you can display reviews left on your Google My Business listing. Display up to three business reviews per location and choose where to display the reviews on your site. You can also automatically filter out negative feedback.

With this plugin, a Local SEO Guide helps you create and update your business listings across more than 50 business listing sources, including Bing Places for Business , YP.com, Yelp and more. It includes a keyword research tool, a scan to see where you have missing or incorrect listings and updated videos and tutorials to help you optimize for local search.

Most people will use Google to find local businesses, so getting your local business's map embedded in your website and ranking on the Google Maps listing is a must-do. You can make the entire process easier with the WP Google Maps plugin. You can create custom maps with multiple locations and the plugin gives you the code to add to the page. This plugin also comes with the Google Street View functionality enabled, so you can include storefront images to help people find your location.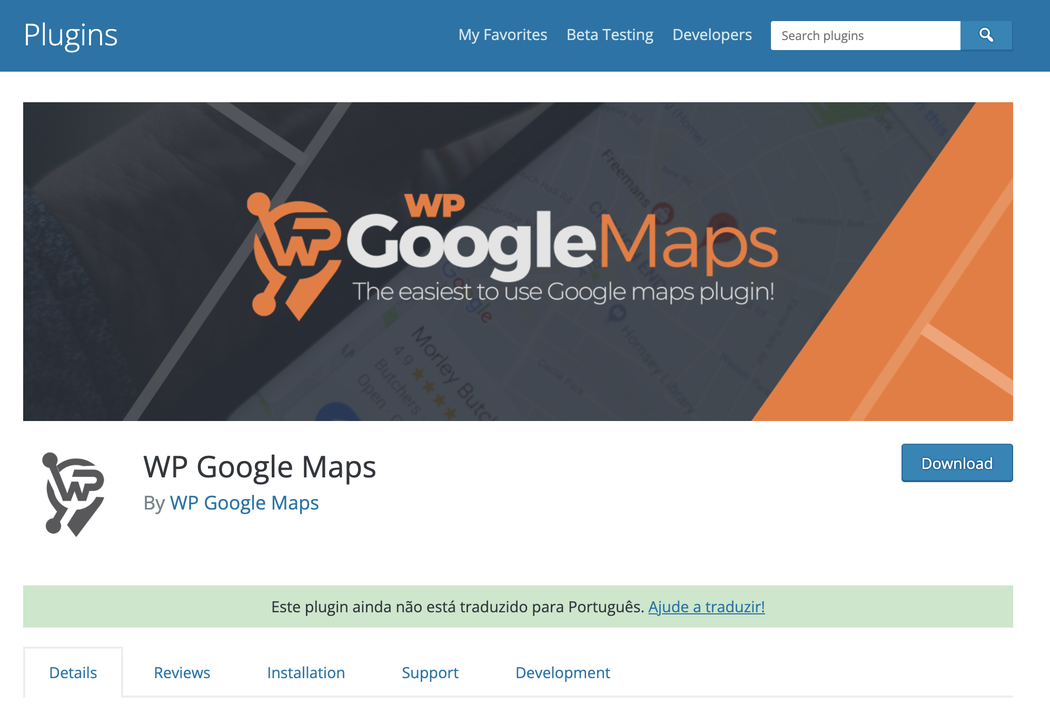 What are the local SEO ranking factors?
Optimizing your WordPress website for local SEO is key for connecting with local customers. But it's getting more competitive to optimize. Here are some ways to take a strategic approach to optimize your site for local SEO:
Google My Business listing: Claiming your Google My Business listing automatically ties you into Google search and Google Maps. Search for your listing on Google My Business and claim it by entering complete and accurate information about what your business does, where it's located and more. But don't just claim it and forget it. Update it frequently and add new photos and videos to further capture people's attention.
Reviews: Want to boost your Google My Business listing? Earn and post positive customer reviews. Good reviews make a great impression on people searching for your business. Plus, the more good reviews you gather, the more your chances increase of having Google boost your website ranking.
On-page copy: One great way to appeal to local customers is to post local-centric content that is relevant to your clients and your community. Be sure to regularly add content to your website (like videos, photos and captions, articles and event announcements). This content should include key local phrases and location-based terms to boost local SEO.
Backlinks: You'll also get a local SEO boost when local, relevant websites link to your website. To capture these links, contribute content to local news, industry publications and community blogs in exchange for a backlink to your site. Offer to link to complimentary local services from your site to theirs if they will do the same for you. Get listed in your local community directories and events pages. Aim to get a few targeted, local links, not a huge amount of irrelevant links.
Successfully improve local SEO with GoDaddy Pro
When people search for a business, they are typically looking for a local provider. Optimizing your WordPress sites for local SEO helps you rise above your competition. Pay attention to site design best practices, leverage the power of WordPress plugins and focus on local SEO ranking factors.
Then, make your job easier by signing up for GoDaddy Pro.
It's free and allows you to access your and your clients' websites all from a single dashboard. Need some more help? GoDaddy's Managed SEO Services can also help improve your local SEO, offering a targeted approach to winning more traffic from your local area of business. Boost your site higher on search engines, monitor your rankings and more.
To keep your sites up-to-date, you can also get bulk updates for WordPress and plugins. Plus, get access to the Hub from GoDaddy Pro with solutions web designers and developers like you appreciate most: tools for project management, site maintenance and client management, community connection and education to enhance your skills, 24/7 customer support and a 30% discount on purchases for you and your clients.