Gamers acknowledge that Super Mario Bros. is the most beloved franchise in video game history. This year marks 40 years since Mario's debut as "Jumpman" in Donkey Kong in 1981.
For many web developers and designers, the love of tech began behind the controller of a cartridge-based console.
Maybe your first experience with "hacking" the front end was getting 99 lives on SNES. Perhaps your love of dark mode was felt for the first time in the Mario Underground.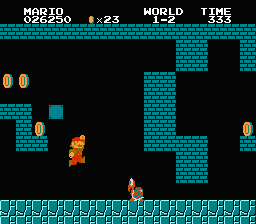 Video games hold a soft spot in our technophile hearts.
See also: What Super Mario Taught Us About UX Design
With the pandemic keeping everyone indoors and thinking about the good old days, gamers are gaming more than ever, and an air of nostalgia is brewing. The Nintendo Switch has been bringing back a lot of retro games we used to love.
If you were around for Geocities, it probably tickles a similar part of your brain as Mario and Luigi. Maybe there's a part of you that wants to get back to that old school CSS, like one Reddit user a few weeks ago. Sites like Neocities and Restorativeland are popping up to preserve that old world wide web feeling.
Retro web design is coming
Is the world ready for retro web design? Just like fashion and music, the web may find itself in a recursive loop.
As older web developers and designers make way for the next generation, young Makers of the Web may wonder what it was like when all we had was Netscape and dial-up. Like perusing old record collections, some may poke through Archive.org and find inspiration.
Some have already modernized the old styles, like the famous Dino's Tomato Pie in Seattle.
(Stay tuned for our upcoming member story with the creator Sam Schick)
Have a little fun
If you have a WordPress site and want to have a bit of fun, there is a plugin you can use to celebrate Mario Day: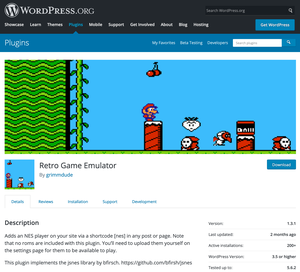 You could still get inb4 retro design becomes huge with this free theme: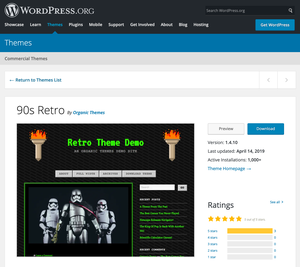 What's your favorite retro site?
We all had sites that inspired us in the early days. Whether it was StrongBad, Livejournal or Neopets — which sites do you think of when you remember being a young netizen?
Mine was Zombo.com — let me know yours in the GoDaddy Pro Community!
---
Meet the 27-hour day
We built The Hub by GoDaddy Pro to save you time. Lots of time. Our members report saving an average three hours each month for every client website they maintain. Are you adding that kind of time to your day?