Why should you care about Microsoft 365 tools that simplify GDPR compliance? Since the EU's General Data Protection Regulation (GDPR) went into effect in May 2018, there's no question that digital privacy has become a hallmark for doing business online. And while that's all great for consumers and happy browsers of the web, it has made things trickier for people running online businesses.
For instance, Google's G Suite is a powerful collection of cloud computing tools that help make digital work a cinch, and many of us use it daily. But if you want to ensure your business is fully compliant with the stringent data privacy guidelines set in place by the European Union, G Suite is likely not enough.
There might be no perfect solution to total GDPR compliance at this point. However, there are stronger options than others, and Microsoft's powerful Microsoft 365 Suite includes multiple tools that can handle the tougher aspects of compliance.
Related: How the General Data Protection Regulation might affect American businesses in 2019 and beyond
3 Microsoft 365 tools to help with GDPR compliance
If you're ready to start fortifying your business to more fully comply with the GDPR, these three foundational Microsoft 365 programs can help get you there:
SharePoint.
Microsoft Compliance Manager.
Microsoft Flow.
Now that you know exactly which Microsoft 365 tools can help you become compliant with GDPR, let's look at each one a little more closely.
Tool No. 1: SharePoint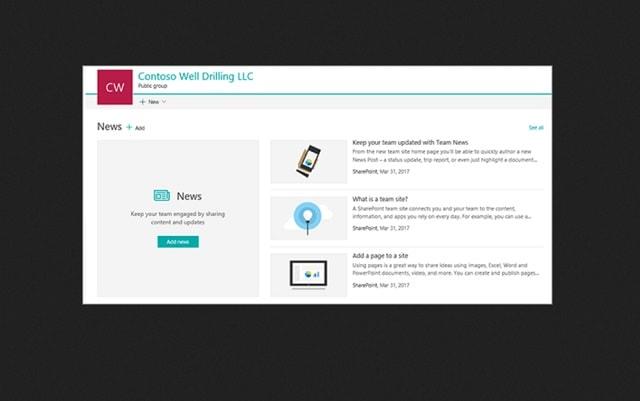 Microsoft 365 SharePoint and its various applications have helped businesses manage internal and external information for nearly two decades. But just because it's been around for a while doesn't mean the current iteration of software is incapable of dealing with the numerous stipulations present throughout Europe's newest privacy law.
In fact, granting users access to their data, creating more transparency between data collectors and those whose data they're collecting, and demanding the secure storage of that data are each outlined in Article 5 of the GDPR.
Making the entire data collection process more transparent is a core tenet of this legislation, and SharePoint helps your business to hit upon all of these principles more easily.
For instance, SharePoint securely stores employee and customer data in an SQL database, and then channels it into Excel sheets rather than directly putting it on your website or blog where it's less secure. Once in the database, the information can then be accessed, modified, and easily manipulated so that interested parties can be made aware of what data you've collected about them.
SharePoint also integrates with DocuSign, which is helpful because such technology allows you to collect consent from users, freelancers and anyone you conduct business with.
Knowing and understanding what constitutes consent according to the GDPR, and then making sure your company only collects the agreed-upon information from its users and nothing else, are both important if you wish to avoid litigation.
To reiterate, consent to data collection is a concept deeply rooted in the GDPR.
And since written consent is one of the key ways to collect explicit consent, DocuSign is a valuable integration for businesses aiming to fully ensure that the other party consents to their laid-out terms.
SharePoint's flexibility and reliability make it an asset for those seeking to comply with the various Articles put forth in the GDPR, and a critical component of the Microsoft 365 toolbox.
Related: What is DocuSign?
Tool No. 2: Microsoft Compliance Manager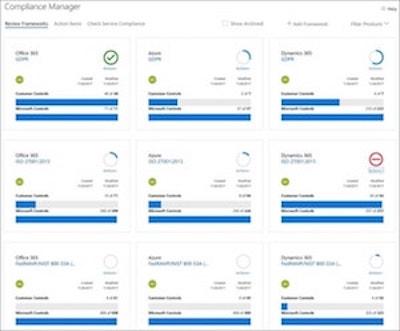 While the SharePoint platform helps businesses deal with things like consent and security, Microsoft Compliance Manager is a Microsoft 365 tool that directly addresses the GDPR, and it was built primarily to help companies across the internet comply with its strict statutes.
One major function of Compliance Manager is to analyze your company's level of compliance, and then hash out thorough steps to help you improve your current level to one deemed acceptable in the post-GDPR world.
Once you've taken those steps, you'll be much more prepared to deal with privacy audits and any other situations that come your way regarding data collection practices.
Another big part of the GDPR is the regulation of third-party service providers, and this is also covered by Compliance Manager.
Article 30 specifically outlines how data processors (like Microsoft) need to document their processing activities and keep detailed records of such practices to hand over to auditors or regulators whenever necessary. Compliance Manager does all this automatically and helps you to achieve the same.
Additional features of Microsoft 365 Microsoft Compliance Manager include:
Allowing users access to either modify or delete their data.
Setting certain individuals as Data Protection Officers, as outlined in Articles 37-39.
Viewing items that need to be acted upon quickly with an easy-to-use dashboard.
Allowing "Localization Support" so you can view the content in various languages (useful for both employees and users who prefer to use a non-English portal).
Performing additional assessments, archiving old ones, and staying current on how your website is doing in terms of compliance.
With Compliance Manager, the complexities of complying with the GDPR are channeled into a single convenient platform. It's Microsoft 365's key tool for helping businesses achieve full GDPR compliance, so if you're looking to simplify things it's definitely the way to go.
Tool No. 3: Microsoft Flow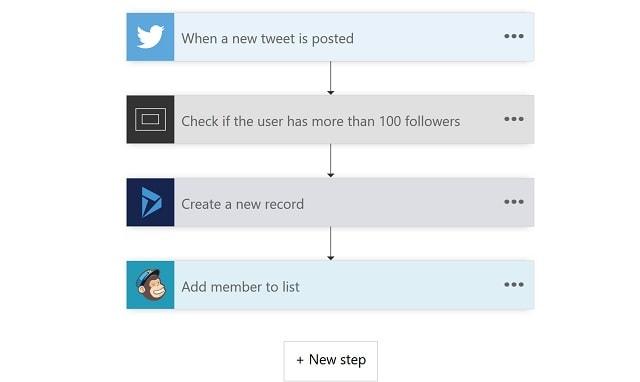 Microsoft Flow is a tool that allows businesses to connect various applications automatically (thus, the "flow" element). It's commonly used to trigger notifications, and can even integrate with SharePoint when collecting data or information about users or any topic.
Article 15 of the GDPR states that users must be granted copies of their data upon request, and Flow allows you to do this automatically.
It also lets you connect users to their website activity feed, give them a detailed history of their activity and data given on site, as well as export a variety of other information when asked.
Flow works together with Microsoft's Compliance Manager and SharePoint (as well as other applications) to help businesses manage GDPR compliance in as simple a way possible.
Related: 13 hacks to get the most out of your Microsoft 365 subscription
Making GDPR compliance easier with Microsoft 365
Being tasked to comply with the GDPR may seem daunting, but it can be made substantially simpler with Microsoft 365.
Learning the ins and outs of Compliance Manager and pairing it with SharePoint will get you well on your way, and automating various processes with Flow will make things even easier.
If you're ready to take GDPR compliance seriously, it's worth your time to explore what Microsoft 365 has to offer.
The above content should not be construed as legal or tax advice. Always consult an attorney or tax professional regarding your specific legal or tax situation.