Everyone wants to appear on top of search results. However, to achieve that, you need complete SEO strategies and not just a single aspect of SEO. Basically, there are three types of SEO, including technical SEO, on-page SEO, and off-page SEO.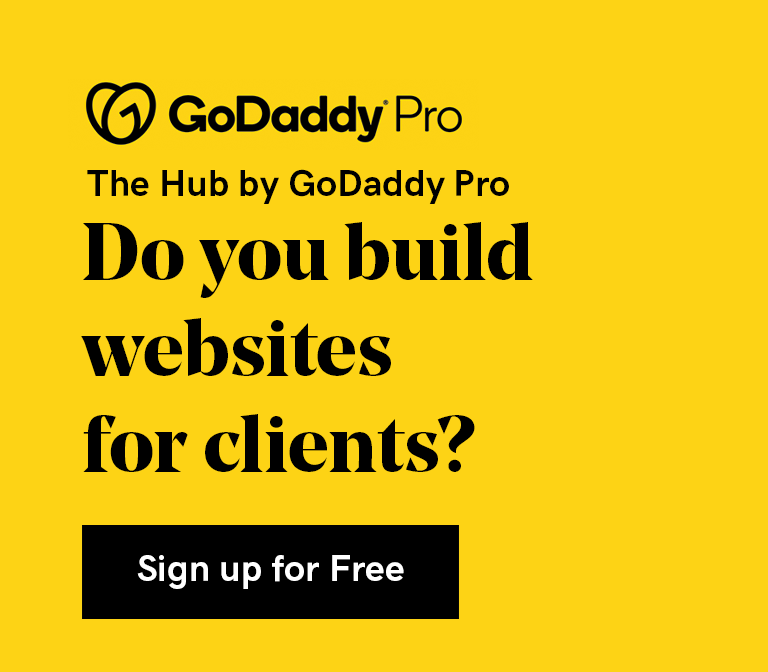 Technical SEO
Technical SEO strategies refers to the work (in most cases one time) involving domain and hosting. It includes installing HTTPS for your domain, overall website loading time, proper custom 404 error, domain registration extension, etc.
On-page SEO
This involves the things that you perform within your website like description, title, keyword stuffing, content, internal linking, image, etc. In other words, on-page SEO strategies involve the things that you do to make a website search engine friendly.
So, what is off-page SEO?
Off-page SEO involves activity that you perform away from the website that determines where you rank within the search engine result pages (SERPs). Optimizing your website for off-site SEO ranking factors will help boost trustworthiness, relevance, and domain authority.
Also known as off-site SEO, off-page SEO gives search engines an idea of how internet users and digital entities read the overall features of your website. To get a better idea about off-page SEO, let's look at why it is important.
Why do off-page SEO activities matter?
Quality backlinks form a critical part of off-page SEO techniques. When done right, backlinking can help build a trustworthy website. Ideally, having more quality backlinks pointing to your website will help improve your ranking on search engines like Google and Bing.
However, it is important to understand that Google hates spam. According to the Google Spam update, Google will ignore links that appear spammy or that break Google's terms and conditions.
That being the case, you must always focus on quality instead of quantity when getting backlinks. To get a better understanding of off-page SEO, here's our 2021 off-page SEO strategies checklist.
Off-page SEO strategies for 2021
Your site's Domain Authority (DA) determines how your website will rank within the SERPs, and improving your off-page SEO performance is best for your DA. Without further ado, let's look at the best off-page SEO strategies to apply to ensure your website improves its domain authority and rank on SERPs.
Create valuable backlinks
Link building is a popular marketing technique in the digital world. In fact, link building contributed to the rise of black hat SEO. However, you must be careful when it comes to link building to ensure you get it right; otherwise, it may act against your ranking.
Link building is about quality, not quantity. Gone are the days when a website could rank higher on Google just because it has more backlinks. Google will take into account the quality of your link to determine where to rank it on SERPs.
That means that your website will have more chances of ranking on page one of Google if you link to a site with a higher domain than if you get a link to a site with lower domain authority. Besides the quality of the link, Google considers the relevance of the link as well.
A great approach to link building is to find broken links, also known as the broken link building strategy. It involves finding broken links and contacting the website owner, and offering to replace the broken link with a link to similar content. The result? Reduced number of redirects and 404 pages, leading to a better user experience.
Many reasons can lead to broken links, including typing mistakes, messed up site assets during migration, and expiry of the web hosting.
Take advantage of the power of social media
Google might consider social signals when ranking a page. Social media platforms like Twitter, Facebook, Instagram, and Google+ play a vital role in the digital space. In fact, most brands use these platforms to advocate and promote their products.
Likes and shares work wonders in the social space.
It is what makes your business known to a wider audience. However, you must share fresh, relevant, and engaging content with your audience to achieve these. That way, you will not just win fans but also subscribers and leads.
Here is a crucial thing to remember when activating on social media:
Be mindful of your online reputation: You shouldn't ignore brand mentions on social platforms because it is a precious asset for your business. Besides, the Google search algorithm considers brand mentions as links, so give them the attention they deserve. Finding an effective and trustworthy monitoring tool to see who is talking about your brand across social media and what they are saying will come in handy.
Guest posting
Guest posting is another powerful off-page SEO strategy, and for good reasons. They include:
Help reach a new audience and increase brand searches
It can lead to unlinked brand mentions
Guest posting can provide an opportunity for backlinks
When you guest post to another website, you will get an opportunity to link back to your website. When your name and brand feature on another website, it will boost the reputation of your site.
For better results when guest posting, find sites that would be ideal for guest posting opportunities - in most cases, sites that are exactly in your niche or related niche.
Influencer marketing
Another way to build your online reputation is to form relationships with influencers and other reputable brands and ask them to share your content or promote your brand.
Online influencers have built a solid reputation over time and have a huge following on social media platforms. When an influencer mentions your product or content, you will experience huge traffic on your site, increased brand mentions, and improve your brand's domain authority. This will have a positive impact on your SEO, which is better for your business.
Create shareable content
Content is king, but amazing content will always win. That's why you need to only post well-researched, fresh, and unique content on your website. People will find such content useful and are more inclined to share it with other users as opposed to duplicate and non-informative content.
Besides, creating shareable content is a smart way to generate more natural backlinks to your website or blog.
Blog commenting
Blog commenting is another great off-site SEO strategy. It can drive more organic traffic to your site and boost your ranking on search engine result pages if done right.
Blog commenting allows you to express your thoughts about a particular topic published on another website after reading it. It can open up a healthy conversation between the website owner or blogger and the reader.
While many articles explain exactly how to go about blog commenting, one vital thing to remember is never spam while commenting. In that regard, you need to first look for the website that permits commenting and then express your thoughts to the blogger or website owner.
If you must mention your brand, do so in the body of the useful tips and ensure it's relevant to the topic at hand. In other words, don't exercise your comment signature; otherwise, you will appear spammy. Another important thing to remember is that blog commenting is mostly No Follow, and only a few sites will provide Do-Follow links.
Forum posting
Many brands use forum posting to promote their websites. Sites like Reddit, Quora, and Yahoo are some of the most beneficial forums where people find answers to their questions. It offers a great opportunity to meet with like-minded people and chat on topics that interest you.
As with blog commenting, you can mention your brand, but you should not do it directly. The best approach is to provide useful info on the specific topic and, if need be, name your brand naturally between the lines.
More specifically, you need to learn the right word, style, and tone to use when posting on these Q&A platforms to get the most out of them. As a rule of thumb, ensure your contribution is useful, relevant, and transparent. Once you know the trick, forum posting can help drive more organic traffic and increase conversions.
Work on your brand image
Another great off-page SEO strategy is to make your brand stand out from the rest. After all, uniqueness is more attractive than seeing more of the same thing. The idea here is to build a brand that will leave a lasting memory to your customers.
Having a unique brand will guarantee that you will get more attention when you post something online. The catch is to ensure that what you post is different or better than what is already out there and find ways to address customer queries from all angles.
Think about how to stand out from your competition, being original, and delivering messages and content that resonate with your readers. That's what building a sparkling brand image is all about, and it's a great off-page SEO practice.
Build trust
Trust is a very important component of off-site SEO strategies. It isn't easy to win people on social media or convert your traffic to customers without trust. As such, you must value transparency to build brand trust.
Instead of using catchy headlines with low-quality content, create informative and useful content that can help boost organic traffic.
Search engines like Google use Domain Authority (DA) and Page Authority (PA) to assess your website and decide where to rank on search results; thus, you should check that out.
Another critical thing to consider is the Secure Sockets Layer (SSL), a link that ensures that the data passing between the web server and the browser is safe. Users will trust your site more when they learn that their private information is secured, including usernames, passwords, credit card numbers, and other sensitive information.
Getting business reviews is one of the ways to build and check whether your users trust your brand. For instance, you can let your customers leave a contribution in the rating section. Don't forget to let them know why their opinion matters and that you will post it publicly. Try to get more of these reviews as much as possible to get a better idea of your user's trust.
However, it will not end there. Commit some time to check your review section, provide quick answers to the question asked, and leave comments. This way, your users will see that you value your customers and engage more with you.
Local listing is still a thing
Local listings or directory listings is a great off-page SEO strategy. Local listings can help boost reputation and rankings when you do it well, especially in localized search results. In return, this can lead to increased revenue.
Localized search results include results where the user's IP address determines the results provided and where the user included a location as part of their search.
Although local listings are mostly free, they can be extremely effective. Being listed in local directories will increase the exposure and traffic for your business and present a backlinking opportunity from a high DA site. Some of the well-known directories include:
Google my business
Yelp
Central index
Etc...
When submitting a local listing, ensure to provide identical information across each listing to benefit from this off-site SEO technique. Your business name, contact number, and address must be identical in all listings. Avoid mistakes like misspelling or abbreviations as they can confuse Google and impact your listings.
Ready to start your off-page SEO strategy?
That's it. Those are some of the best off-page SEO techniques that you can implement on your website. When done correctly, these techniques can help drive more organic traffic and increase your revenue.