When it comes to planning your social media content, the important thing is to think about what engages your target audience most. Businesses across varying industries can utilize their social content for strategic advertising purposes. Using GoDaddy Studio can help you plan your September social media calendar more efficiently with tools to create content based on this month's trending events.
Examples of social content you can plan for this month include:
Auto specials
Live music events
Outdoor craft fairs
Last-chance summer clothing offers
Late summer meal specials at restaurants
Below, we'll share our best tips for success and give you plenty of ideas to plan out your September social media calendar.
Key tips for a successful September social media calendar
Before we dive into specific dates to start planning for, it's important we review a few logistics that'll help your social campaigns attract more viewers. Think about these points as you get started.
Go for a design that's warm and cozy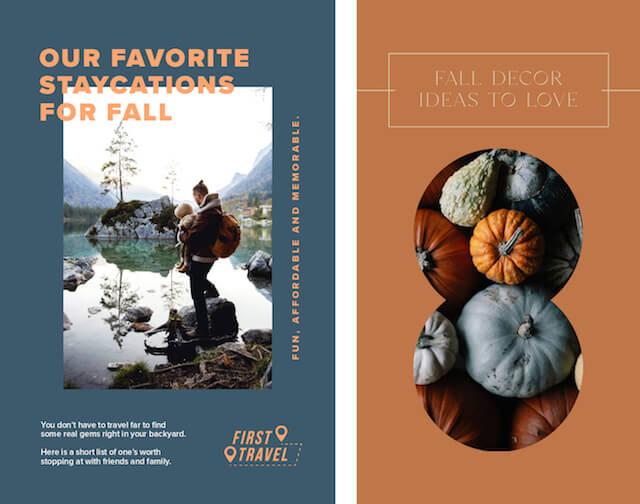 As you look forward to planning your September social media calendar, think about adopting a fall look for your marketing campaigns. This could mean adorning your messages with warm hues like:
Burnt orange
Lemony yellow
Deep crimson
Anything that inspires a sense of coziness is good here. You can add these touches to:
Seasonal sales
New ranges
Fall menus and more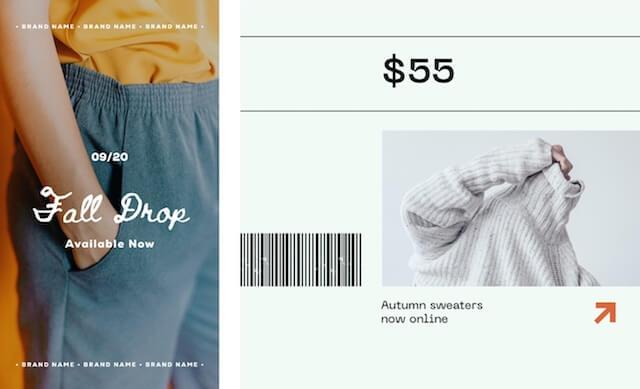 Related: GoDaddy Studio — Create eye-catching imagery for your brand
Be timely with seasonal trends
For many companies, September signifies the end of the back-to-school season. This is the final time for industries in this area to do a big push before families finish their shopping for the new school year.
Consider targeting this seasonal trend in your September social media calendar if your business specializes in:
School supplies
Kids' clothing
Meal prep
Family health
Daycare
Remember, strategic social media calendars are built around your target audience. Cater to their needs accordingly by highlighting your key products at the right time.
Don't forget about global audiences
If you're connected to global audiences in different locations (and if you're selling online, there's a good chance you are), you'll want to think about ways to hone in on other seasonal trends.
Take our friends located in the Southern Hemisphere, for example. This is the time of year they head into spring, which is something to note on your September social media calendar. If you do choose to reach those customers with seasonal posts, try to target posts directly to those regions, so your North American customers aren't targeted with spring posts meant for your Australian customers.
In this case, you can use the wonder of nature to position your brand firmly in the minds of those looking to start afresh. Florists are a natural fit here, but so are companies working in outdoor space like:
Wellness
Fashion
Restaurants and more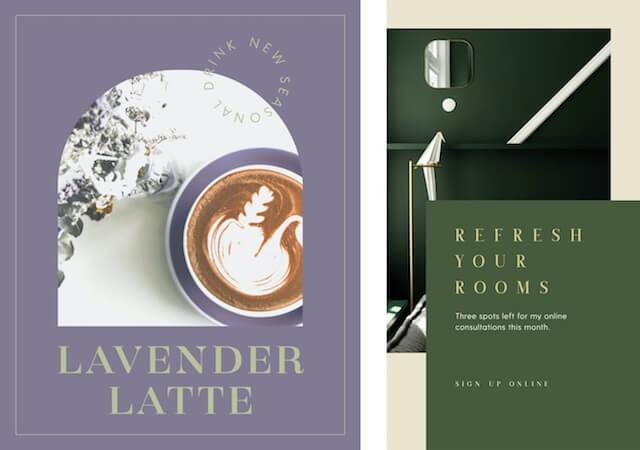 National and religious holidays
Celebratory get-togethers are much sweeter this year now that lockdown restrictions are starting to ease up.
Expect folks to be more excited about upcoming national and religious holidays.
Take advantage of this enthusiasm where you can on your September social media calendar.
Labor Day
Labor Day, celebrated on the first Monday in September unofficially marks the end of summer in the United States. It typically signifies a time of getting together to enjoy the last days of the season.
But for many online businesses, it also means planning out a September social media calendar with events or specials focused on spending time with loved ones and small gatherings (think barbecues, picnics, and outdoor fairs).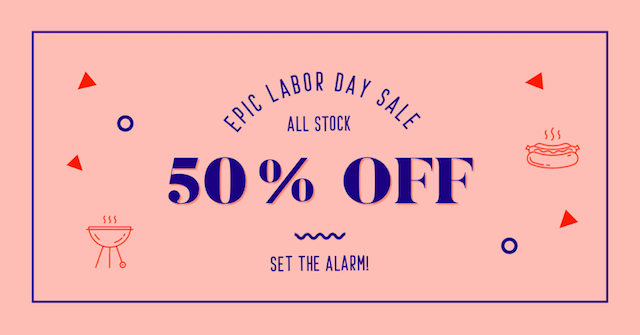 Rosh Hashanah
This holiday is September 25-27 and is a time when the Jewish community celebrates a new year and a fresh start. For brands, this is a time to send well wishes to your Jewish community, as they spend time together on this special day.
Sports and entertainment
When planning your September social media calendar, consider any sports-related content that may appeal to your audience. The U.S. Open and college football are two major sporting events that occur during this month, so let's dive in on how you can tap into this category through social planning.
The U.S. Open
The U.S. Open continues this month and runs up until September 12th. This means you'll want to get your balls in a row and your chalk marks lined up, as you make a play for all things tennis.
Key industries that would benefit here include any sports-related:
If you're an outdoor venue, you could also consider organizing a viewing party to drum up a celebratory atmosphere.
Create specials and share them to your social platforms to draw customers in.
College football
If you haven't yet jumped on the bandwagon for college football season, you're not too late. These events go on until the championship game in early January and can benefit businesses like:
Sports bars
Retailers specializing in outdoor equipment
Sporting good shops
Since many fans weren't able to cheer for their teams in social gatherings last year, now's the time to get in on the heightened excitement. Plan ahead on your September social media calendar and celebrate these events if it relates to your business. This is especially important if you're in a college town with a big football presence, like Ann Arbor, Michigan or College Station, Texas.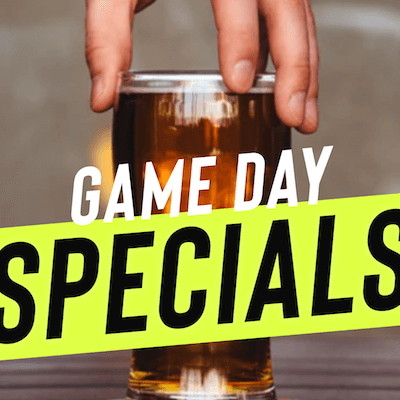 Awareness months and days
September includes some important awareness events that you can use to educate and inspire your audience. Of course, this will depend on the space you're in and the brand voice you have. But planning your September social media calendar with the right choices will help elevate your online engagement.
International Literacy Day
International Literacy Day falls on September 8th, and it's the perfect time to promote all the great literary minds, works and wisdom of the world.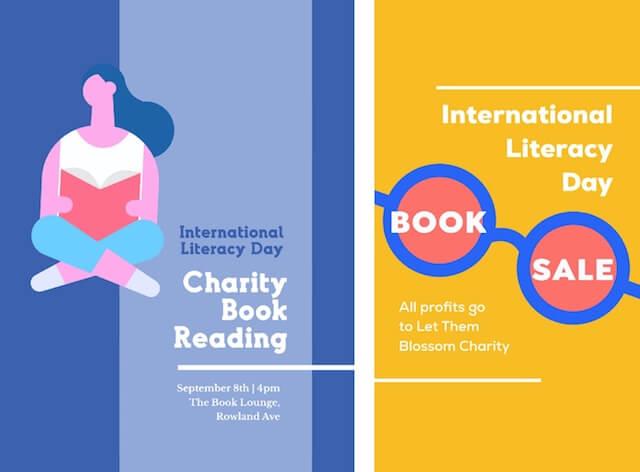 Anyone in the education industry can get involved here, but here are other example industries that should participate:
Charities promoting literacy
Bookshops
Booksellers
Independent authors
Libraries
All of the above have a chance to step into the spotlight on a day that falls squarely within their area of expertise.
Deaf Awareness Month
National Deaf Awareness Month is about raising awareness for anyone with varying degrees of hearing loss, ranging from mild to moderate or severe cases.
Charities can obviously use this time for very targeted messaging, but any brand can create content that centers around hearing loss education.
Be sure to include subtitled videos, too. You can create them directly around the theme or have them relate to more generalized content you're posting.
National Hispanic Heritage Month
Spanning a month, from September 15th to October 15th, National Hispanic Heritage Month nudges Hispanic-owned businesses to the fore.
More than just a promotional window, this is a great opportunity to tell your brand's story. It could also deepen your connection to your audience — especially when it comes to engaging more with your Hispanic followers.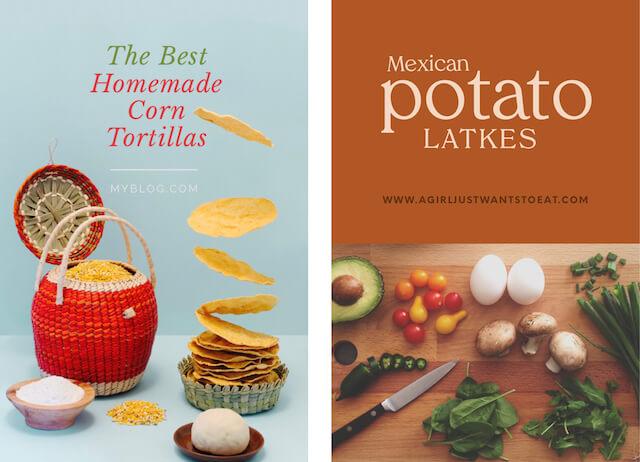 Any business can use this opportunity to connect with their Hispanic audience. But the following industries should prioritize this a bit more on their September social media calendar:
Restaurants
Educational institutions
Non-profit organizations
When it comes to your social campaigns, think about connecting through:
Dialogue
Awareness
Pure celebration
These techniques are great for brands looking to start conversations within the Hispanic community, but make sure to be open to learning more along the way.
International Day of Peace
If there's one thing we can all agree on, it's that the world needs more peace. International Day of Peace, on September 21st, is the perfect time to educate or inspire your audience with concepts of goodwill.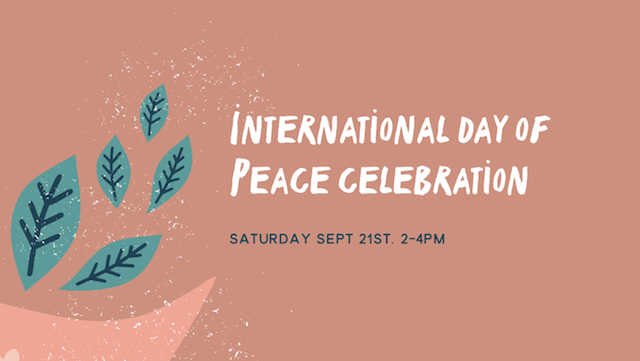 Charities, educational institutions, political organizations, and health and wellness brands have great opportunities to plan campaigns for International Peace Day.
Again, this can be an excellent theme to connect with your audience in a positive way. You should especially consider adding it to your September social media calendar if this message closely aligns with your brand.
Trending months and days
If you're looking to celebrate the less serious stuff, try adding these trending events to your September social media calendar.
National Yoga Month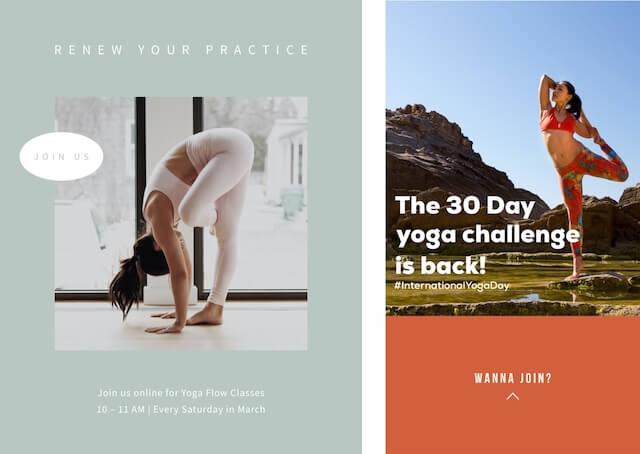 Join the many yogis across the U.S. and unite with them to say "namaste" all month long. Anyone offering the following products or services can get involved:
Yoga classes
Retail (think yoga gear and equipment)
Health and wellness brands
Fitness brands
Travel brands (yoga retreat, anyone?)
Invite your audience to meet you in downward dog with fun graphics or create a hashtag challenge that promotes physical and mental well-being.
World Heart Day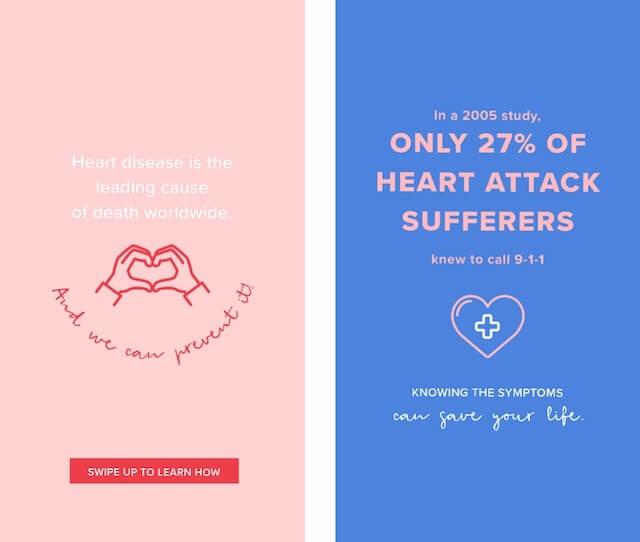 Our hearts literally keep us alive as they pump blood around our body to our vital organs. They also have metaphorical references in books and poems that have spanned for centuries. But World Heart Day on September 29th is all about educating people on the importance of the magical pump in our chests.
Health and wellness businesses, medical organizations and nonprofits, food and beverage brands, and doctors' offices can promote World Heart Day on social media.
Social campaigns that target this day should focus on healthy foods and habits that contribute to good heart health.
World Tourism Day
Never has the tourism industry needed our support like they do now. While the global pandemic put a stop to most international travel last year, this industry is still curtailed to varying degrees in different countries.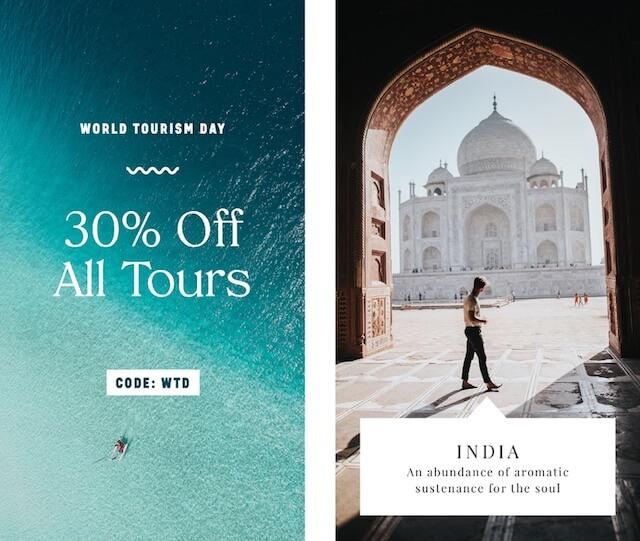 Still, many industries can continue to celebrate World Tourism Day on September 27th by promoting a sense of wanderlust, including:
Travel agencies
Restaurants
Hotels
Airlines
Entertainment spaces (think casinos, shopping, or popular tourist destinations)
As more countries begin to open up more, the travel industry should seize every opportunity they can on this day.
National Video Games Day
If you're in the gaming space, you're in an industry that continues to be on the up and up. Video games continue to take center stage in popular youth culture and many gamers celebrate in the U.S. on September 12th.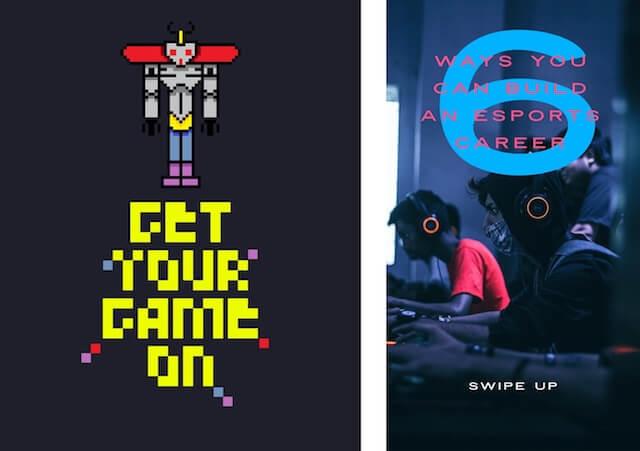 This the perfect opportunity to engage with your audience through:
Giveaways
Specials
Competitions or other events
If your brand's online persona aligns with any humorous or witty audiences, this is a day you should mark on your September social media calendar.
International Podcast Day
The popularity of podcasts continues to grow exponentially – not least due to our homebound habits in the wake of the pandemic. If you haven't already, you ought to at least consider getting in on the podcast action. September 30th is International Podcast Day, so it's a great day to launch a podcast or promote the one you already have.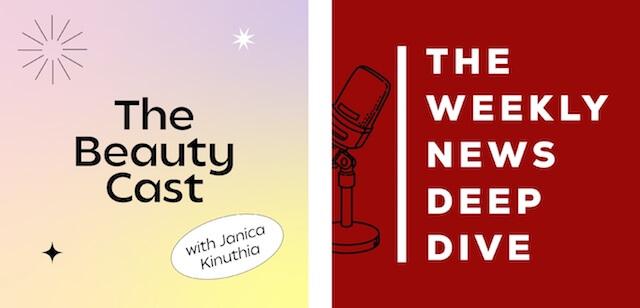 If you're not producing podcasts, you could also showcase the ones you love that relate best to your business and industry. You can do this by promoting it through a blog post or social media.
Update your designs and promos accordingly
Posting on a special theme relating to one of the events above is easy and impactful.
You can use these opportunities to update your brand identity for maximum impact.
Try doing this for a day, a week or month that aligns with the holiday you're celebrating.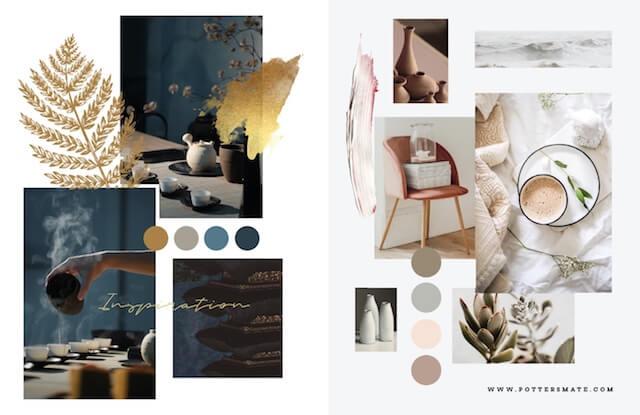 Having your templates ready and accessible in a tool like GoDaddy Studio is a super simple way to keep the design process quick and uncomplicated. When it's made easy, creating your content during the month of September can literally save hours out of your day. Utilize this extra time to plan your September social media calendar strategically with events that relate to your business most.
Create some beautiful visual content for the month of September, with GoDaddy Studio. Try it for for free now.