As a website owner there are fewer moments more nerve-wracking than when you realize your site has been hacked — infected with malware or worse. Well, maybe one: when you learn that Google has flagged your website for malware and added it to their dreaded blocklist. You need help … fast.
Introducing Guaranteed Malware Cleanup and Google Blocklist Re-Index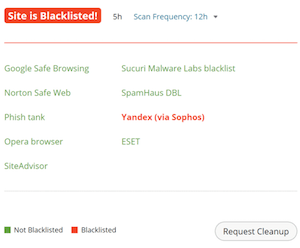 GoDaddy Website Security, powered by Sucuri, can get your website back on track if it's been infected with malware and/or if Google has flagged your site as a potential threat to visitors.
"Google's Safe Browsing service examines billions of URLs and software and content on those pages in its search for unsafe websites. Safe Browsing then warns users when they navigate to websites that could steal their personal information or install software designed to take over their computers. Every week, Safe Browsing protects billions of devices."
If Google has blocklisted your website, potential site visitors could see any one of these Google warnings when trying to access your website. That's bad for business and your reputation.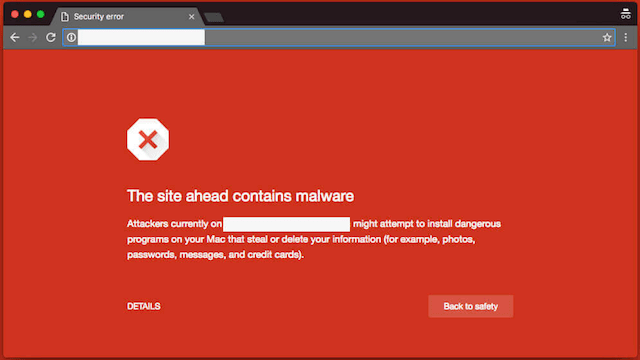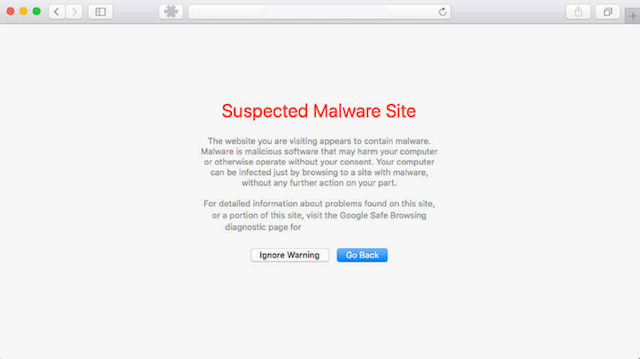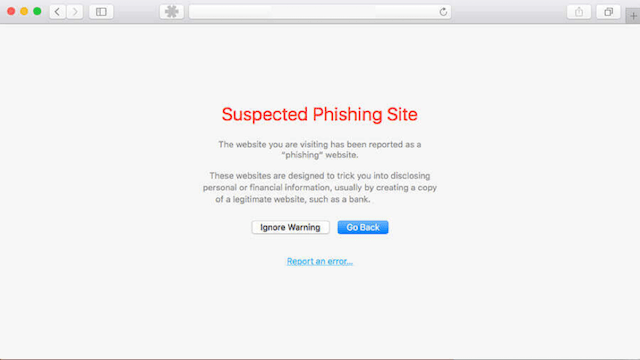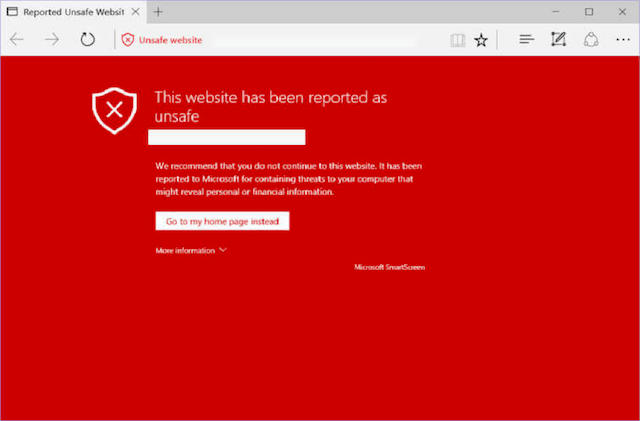 Why this is different from other malware removal tools?
GoDaddy Website Security guarantees malware removal and will submit reindex/blocklist requests to Google and Bing on behalf of the customer.
Please note: GoDaddy gets the process started, but the time it takes for these requests to be completed by Google or Bing is dependent on the search engines.
Who's it for?
Who can benefit from GoDaddy's Guaranteed Malware Cleanup and Google Blocklist Re-Index service? Small business owners who don't have the technical know-how to remove malware from their websites, or have the time to figure out how to submit re-index/blocklist removal requests to Google to get their sites back on track.
People like Neil McKenzie, a veteran management consultant and corporate marketing executive with a WordPress website at creativesandbusiness.com. Neil had been using a popular WordPress plugin for security. It worked for a while — and then he ran into an issue where he needed a more robust solution. Neil started using the GoDaddy Website Security product, which took care of everything and gave him better visibility into the security state of his website. As Neil explains:
"When I check the logs on the GoDaddy Website Security dashboard I am amazed at what they catch to keep my site clean.

I recommend [this product] because apparently there is an 'open season' on WordPress sites. Security plugins are inadequate; you want a good experience for your visitors that doesn't include malware. Let the professionals take care of security so you can concentrate on your content and not security; one less thing to worry about!

Awesome service and awesome product!"
How does GoDaddy Website Security work to solve the problem?
GoDaddy Website Security restores the customer's website to a 100-percent clean state. Unlike other cleanup tools that use auto-removal tools only, GoDaddy guarantees malware removal no matter how many scans and cleanups it takes.
GoDaddy has real security analysts working on customers' sites to troubleshoot the trickiest infections.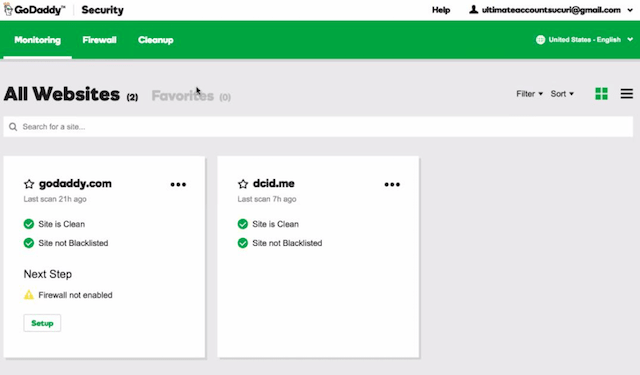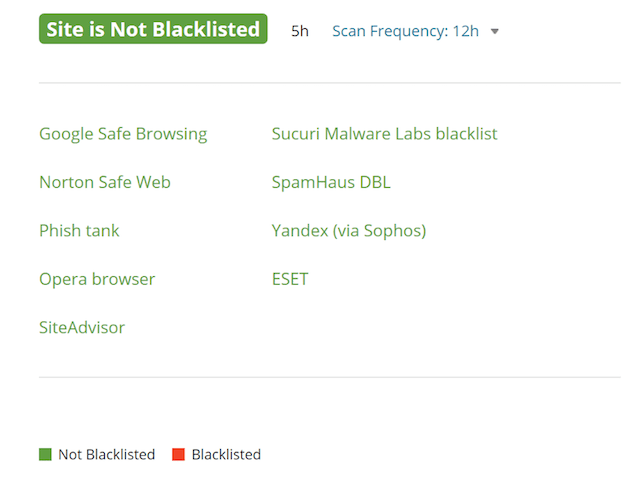 GoDaddy then submits reindex requests to the two most popular search engines — Google and Bing — on behalf of the customer, so the site will be removed from blocklists. However, if the customer requests reindex submission to different search engines, the Website Security team also will submit to those search engines.That's called guaranteed peace of mind.