Is it true that "Good artists copy, but great artists steal?" When Steve Jobs quoted Picasso, he said Apple had been shameless about stealing great ideas. Through innovative design, the company made those great ideas their own. So, how do you get website design inspiration when you just don't have it going on? Can you steal some ideas?
Where can you steal website design inspiration from?
I don't know about you, but, um, (don't tell anyone please) I get stuck and overwhelmed when I start a new web project. Steal web design ideas from these top 10 sources:
Ask your clients.

Website themes.

Webby Awards.

AWWARDS.

The Best Designs.

siteinspire.

Pinterest

Great artwork.

Color palettes.

Your own work.
Let's look at each idea in more detail.
1. Ask your clients
When you started the project you probably asked your customer what websites they liked, and they sent you a huge list … hopefully, anyway. If not, ask them now.
Besides studying the websites they provided, use WPTheme Detector to dig into the themes of your client's favorite WordPress sites.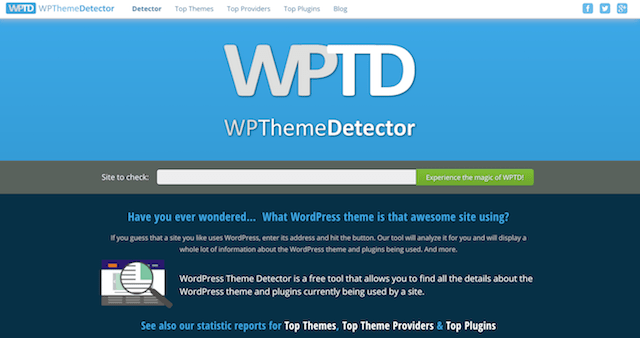 Once you find the theme, click on the "More Details and Info" button on the theme detector so you can look at the original theme. View the live demo if they have one. Depending on the theme developer, you'll see lots of home page combinations, color palettes, layouts, etc. More than enough to motivate you on your new website endeavor.
2. Website themes
Normally I provide a list of templates for my customers to choose from based on their requirements. Oh, this is a two-for-one: looking at themes is like shopping for website design inspiration because you get to see so many wonderful web design ideas. Shopping? Inspiration? What's not to like?
You can spend hours viewing demos to gather ideas and talk about examples — unlimited. ThemeForest, GoDaddy and TemplateMonster plus a heck of a lot of other great theme providers and platforms have them. Study the different pages in the navigation and look at fonts, colors, layouts, sample images, navigation, etc.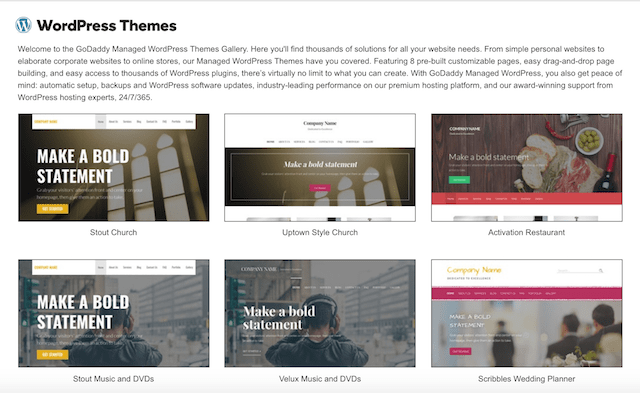 3. Webby Awards
Did you know that even designers have their own "red carpet" awards? Something to aspire to, right? To get fired up about your work, check out the different categories for the 2017 Webby Awards. You'll find examples of live sites for celebrities, associations, best home page, personal blog/website and a slew of others. View sites in different industries than the one you are working in to get different perspectives.
4. AWWARDS
AWWARDs is another fantabulous award site where you can find website design inspiration. Search by category, tag, color, country and even more. Talk about diverse concepts — this is it. If you live in the U.S. like me, we tend to look at designs by other U.S.-based artists or theme makers — never even thinking of resources in other countries. AWWARDS will break you of that habit and motivate you to look at different design interpretations; some that are sure to give you new web design ideas.
5. The Best Designs
The Best Designs receive more than 7 million hits per year. Now all those people must know something about great web design, don't you think? Check out websites that are retro, elegant and look aged, among others.
6. siteinspire
At siteinspire, get ready to get lost in a sea of websites with a multitude of subjects. Search by types, subjects or styles. Just click on one of these categories in the navigation and you'll see an assortment of sites. Are you working with an interior design firm, a marketing agency or a real estate company? This site includes some industry-specific website examples to find that missing website design inspiration and get you stoked about your new project.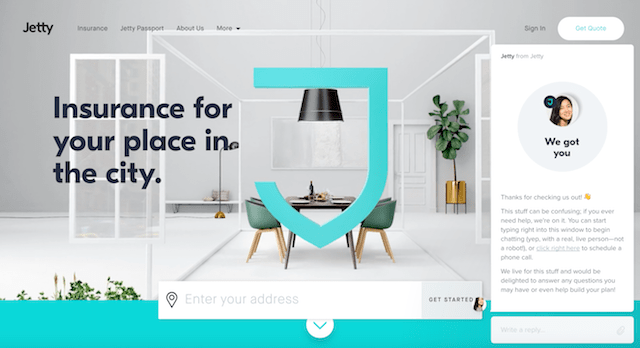 7. Pinterest
Lovely, fun Pinterest. We can get lost there, right? Keyword imagination is your friend on Pinterest. Search for "web design inspiration" or "website design ideas business" and/or whatever combination of keywords are relevant for your project.
Notice the suggestions underneath the search bar. Of course, click on the pins and follow links you like to get energized.
8. Great artwork
Take a virtual tour through the Louvre Museum, Musee d'Orsay, or MoMA, or visit a local museum in person.
MoMA has more than 74,000 works that you can search online by artist, collection and more. If listening inspires you, check out their audio collection. The Musee d'Orsay also has a wonderful collection of videos.

If you happen to live in Denver, the Denver Art Museum has some beautiful art exhibits that are sure to spark your imagination. You also can view them online.
9. Color palettes
How about starting with color? As a designer, this is one of the most exciting processes when you start from scratch to create a brand for your new website design customer.
Explore color palettes or create your own on Coolors. You can filter by color, best and picks, and then save them. Then easily change the shade of each color. And don't forget about our best friend Pinterest, where you'll find a plethora of color palettes.
10. Your own saved collection of inspiration.
Steal from yourself. Before I found online apps, I used Word and the Windows snipping tool to save my website design inspiration ideas. (Apple also has a snipping tool.) With Evernote you can save snips and paste them on a note, and you can use the "clipping tool" to save pages.
There you have it — my top 10 ideas for website design inspiration to "steal." If you've got other ideas, please share them with this post!