What's the future hold for all of us in the wake of COVID-19? It is a question many people are grappling with for the first time. I asked eight business executives from all over the world to weigh in with their thoughts. These are friends and colleagues whom I've known for years. Here's what they said are the biggest lessons they're learning from doing business globally in the wake of COVID-19.
Disclaimer: The information available on this blog is for general information only. The views and opinions reflected are those of the individuals quoted and should not be construed as representing GoDaddy's views or as been endorsed by GoDaddy.
1. Be patient, listen more, adapt and learn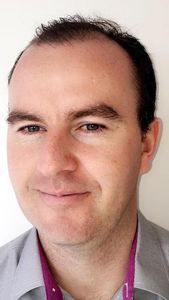 Sean O Gallchoir, Business Consultant, County Donegal, Ireland:
"Biggest lessons in the business world due to COVID-19: We are always challenged. Life can throw obstacles in our way at any time. We must now be patient and listen more.
We must identify issues quicker and solve them more effectively.
This pandemic was unexpected and has affected all strands of life. Many businesses closed, therefore, we must be able to work out ways to help them or get work done another way.
Remote working has increased. People must learn new skills. Let's adapt to change.
We must now learn from it and focus on the future.
Be positive. Stay healthy. Be kind and be grateful.
More than ever people are adapting to change, although most thought technology or a war would be the cause. Not a virus. Scary times. I notice businesses are unsure about the next few months. People are, too. We need to work together for the greater good, for the long-term objective, and for the future of our children."
2. Make what you do more relevant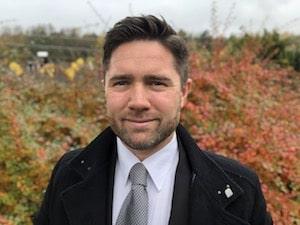 Andreas Friis, Founder & Executive Director, Sustainability Hub Norway (S-HUB), Norway:
"Going virtual makes the world smaller and it makes what we do more relevant.
It's easier than ever to get in touch with people, and the barriers of having global virtual business meetings are now lower than ever before."
3. Learn new technology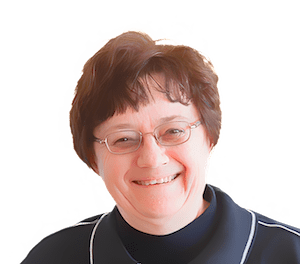 Mariana van der Walt, Managing Director, New Zealand Institute for Rural Entrepreneurship, New Zealand:
"The whole world is getting a crash course in remote work. I have always known that remote work will increase, but find that even in small towns there is suddenly an openness to meet online.
Many people are making the effort to learn the technology that enables online communication.
While I believe that a lot can be done to improve their skills and etiquette when working as part of a remote workforce going forward (and in the process eliminate some of the frustrations they experience now), I do believe that remote work will see an accelerated increase in the wake of COVID-19.
As the Managing Director of the New Zealand Institute for Rural Entrepreneurship this is a good development, as especially small town people still had, until very recently, a clear preference for in-person discussions and to a large extent shunned online meetings.
The other thing that has been highlighted is the digital divide and the fact that many remote communities have been left behind and do not experience the benefits of good digital connectivity.
The negative impact locally is suddenly very visible during a time of self-isolation.
I have tried to address both of these things in my work across small towns in the past, and now find more understanding of these. I foresee more acceptance and increased efforts on both of these fronts going forward, and they are both very good news for small towns and remote communities in terms of their growth and revitalization."
4. Redesign our global economic system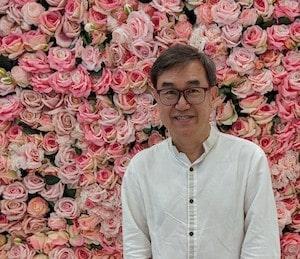 Jack Sim, founder, World Toilet Organization, Singapore:
"We live in an integrated world. Viruses know no boundaries.
The economic fallout of COVID-19 will be a larger disaster than the deaths from the virus. To repair the global economy and vis-a-vis their own economies, I hope America, China, Europe and Russia can decelerate their investments in wars and weapons and increase their investments in global trade, preventive health, domestic infrastructures, fairer distribution of wealth and environmental protection.
If we continue our business as usual, we'll have to face the next big disaster from climate change, which will be much larger than COVID-19.
For the sake of humans, we must redesign our global economic system from adversarial mode to collaboration mode with sustainability of life as a common mission.
There are 4 billion people earning less than USD 8 a day. They lack clean water, safe housing, proper sanitation, electricity connections, education, nutrition, logistics and access to finance, technology and customers. No amount of charity and donations will ever solve this problem sustainably.
The only solution is market efficiency to unlock the spirit of enterprise and good work ethics of the people. This is our opportunity to add 4 billion new customers into our formal economy. And build a fairer world without poverty."
5. Stay connected with colleagues, team and clients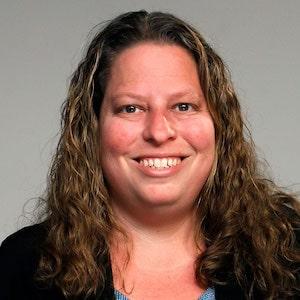 Mara Hedgecoth, Senior Director, Global Marketing & Communications, APCO Worldwide, Board Member, Women Entrepreneurs Grow Global, U.S.A.:
"COVID-19 has highlighted the importance of staying connected with my colleagues, team and clients — not only for business reasons, but also to help each other through this crisis as trusted partners and friends.
I have implemented various virtual ways to stay connected with my global team, such as daily team huddles, weekly check in meetings and open office hours.
I have also taken opportunities to stay positive, boost morale and lighten the mood. For example, my children occasionally join the daily huddle with my team and share a riddle for them to solve.
I encourage the team to get up and away from their desks to exercise and get fresh air (if possible) and we celebrate successes of our team members. These are welcome breaks and provide a brief reprieve from the pressures of the "new normal."
I believe COVID-19 will fundamentally change how we return to business — how we work, collaborate, travel and convene. The rapid acceleration of virtual engagement is here and likely to stay."
6. Make internet service faster, cheaper (ideally free) for all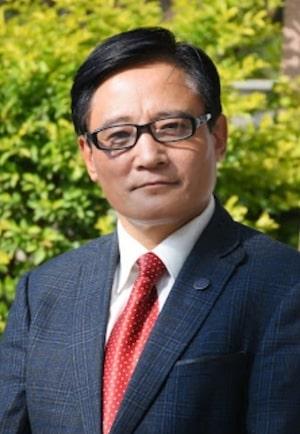 Lobsang Lama, founder, Gomang Carpet Manex Pvt., Nepal:
"The biggest lessons I learned during this time of COVID-19 pandemic are:
Be prepared.
Keep all options open.
Be flexible.
Take business orders with at least 30% of the amount in advance.
Keep raw material stock for 90 days.
All essential goods, especially medical goods, should be produced at one's home base.
Apps are a very useful tool.
Faster and cheaper internet service is a must. Actually, internet service should be free for all."
7. Plan to survive, but look for new opportunities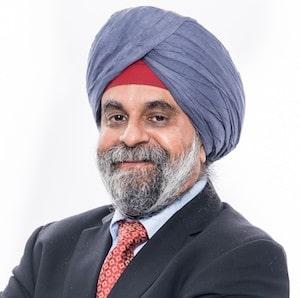 Inderjit Singh, Chairman, NTUitive Pte Ltd, Nanyang Technological University, Singapore:
"I would plan on a 2-year survival plan, business drop of 60% to 80% for 1 to 2 years and having enough cash to last that long.
So, let's plan to survive.
At the same time, look out for new opportunities — there are always opportunities even in the worst of times.
An important lesson that became very clear in the recent weeks for me was this: Develop strong and wide global networks early in your life.
You never know when these will come in useful. As COVID-19 spreads far and wide, I am seeing a surge of business opportunities, in sourcing, manufacturing and sourcing products that I can get from some of my networks and sell to others.
Today, in the middle of this crisis, I am working with networks from China to Singapore, to South America, to all of ASEAN, Africa and a few more. I am in the middle of this network tapping new opportunities that did not exist before, while helping countries solve their problems as they battle this COVID-19."
8. Lead in a time of crisis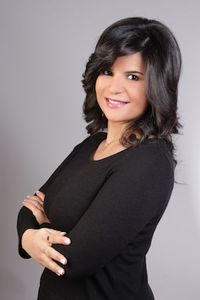 Rita Saliba, Consultant, France:
"We're in the middle of a global pandemic that is affecting the whole world. For the first time, everyone is living the same [situation] wherever he/she is.
The biggest lessons I've learned from doing business globally is resilience, adaptability, connectivity and human connections. We can remain connected and do business without travelling and thus contribute to a better environment.
Adapting is key — we're not alone in this.
Your plans will crash. You'll lose projects, clients, probably even your business and that's OK. That's exactly the time to reinvent your offer and see it as an opportunity.
Great leaders are born in times of crisis."
In conclusion
As this is our first global pandemic, we are allowed to make mistakes, practice resiliency, and enforce fearlessness. Those who fare the best will remain flexible in our highly uncertain world.
Related: Micro-businesses will provide key insights for economic recovery after COVID-19