Do you remember that scene in Minority Report where Tom Cruise takes his newly replaced eyeballs out for the first time? He ends up in a shopping center where every surface is rigged to scan his retina and discover his purchase history, likes, dislikes, and available account. While retail's technological repertoire doesn't yet include retina scanning, it might not be far off. The retail business is continuously modernizing with new in-store technologies to make the shopping experience easier, and to lure in a population of tech-savvy consumers.
People buy online for the convenience, even though 60 percent of consumers say they would prefer to shop in person than online. It's easy to imagine why. What you see isn't always what you get when you shop online, whereas when you shop in person you know exactly how a new ensemble fits or new product works.
Emerging technologies are changing the retail game.
By taking advantage of technologies ranging from beacons to virtual reality, your retail business can give consumers an in-store experience that satisfies their craving for convenience — and makes your store stand out among the competition.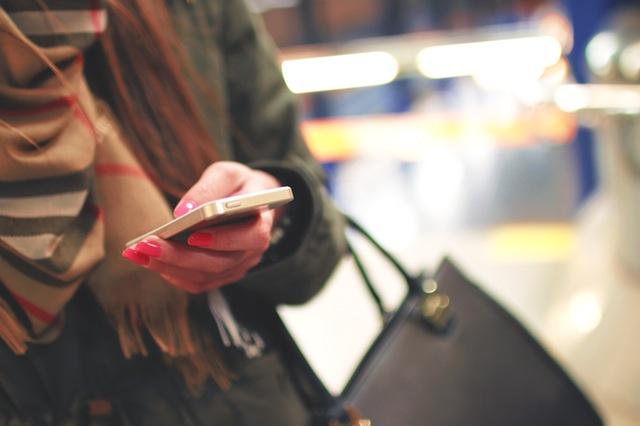 Beacons
Imagine a customer strolling your store's aisles, doing silent math for their budget, as your current sales and personalized offers pop up on their smartphone. Beacons make that, and much more, possible. As H.O. Maycotte explains in this Forbes article:
"Beacons employ Bluetooth low-energy (BLE) wireless technology to pinpoint the location of customers in stores and other places and to deliver messages to their mobile devices. Specifically, a beacon emits a BLE signal that a retailer's or other company's app on a smartphone coming within range of that signal can pick up on."
Alerting customers of sales upon entering your retail business is a great way to personalize their experience, and to turn a window shopping trip into a purchasing trip. You also can use beacons to help customers locate specific items, request assistance, promote in-store events and much more.
A BI Intelligence report estimates that beacons will directly influence more than $40 billion in U.S. retail sales in 2016. Large retailers such as Walgreen's, Macy's and Target have adopted the technology, with many more retailers expected to follow suit.
Virtual reality
At certain Lowe's stores, shoppers can step into their kitchen and bath designs through the Lowe's Holoroom, which the company calls a "digital power tool for kitchen and bath design." Shoppers work with a Lowe's designer to plan their space, then don a pair of Oculus Rift goggles to view their design in virtual reality (VR). It's a completely immersive experience.
This is just one example of using VR technology to enhance the in-store shopping experience.
Heard of virtual dressing rooms, which enable customers to "try on" clothing via mobile app? In-store, customers stand in front of a 3D camera that scans their body and takes their measurements. Once the measurements are uploaded to the app on their phone, the customer can quickly "try on" different combinations of outfits in the 3D dressing room without even slipping their shoes off.
Likewise, teamLab has developed virtual mannequins. Triggered by the customer removing a hanger from a rail, the virtual mannequin displays the chosen clothing item. No more visualizing what that dress will look like off the hanger! Virtual reality moves the consumer one step closer to making a purchase.
Augmented reality
Not quite virtual reality, augmented reality (AR) allows customers to overlay technology on the real thing.
Augmented reality beautifully blends the digital and physical shopping experience.
American Apparel, for instance, uses the Vuforia app to make it easy for in-store shoppers to interact more deeply with the products in front of them. Shoppers with the app simply point their phones at products to access information like customer reviews and product videos. They can even make purchases online for products not available in the store.
Augmented reality + retail business = the best of both worlds: having the ability to interact with the product in person, while also experiencing the product in the limitless way you would on the web.
Near field communication
In some ways near field communication (NFC) is similar to the way American Apparel is using augmented reality. For example, with NFC, customers can tap their phone on labels in-store to pull up pricing, sales information, color and sizing options, and can be notified whether or not that product is in-stock. To purchase an item, customers simply scan the item into their basket, and pay by tapping their phone on a reader at the register or at a special booth.
The Swift Shopper app — a mobile app that enables users to scan grocery store items as they shop for quick checkout — is a great example of this retail business technology. As Swift Shopper CEO Naomi Wilson explains in this Garage article:
"The customer experience is the new wave of technology and it will benefit the retailer in more than just a cost savings way. They will gain truly loyal customers who will shop at their store just because they provide a more enjoyable shopping experience using a device they have grown to love and use in every aspect of the their lives. Even more, this is a technology that will bring about the mobile payment revolution. When we can finally use our phones to do the entire shopping process, we will finally start using the mobile payment process."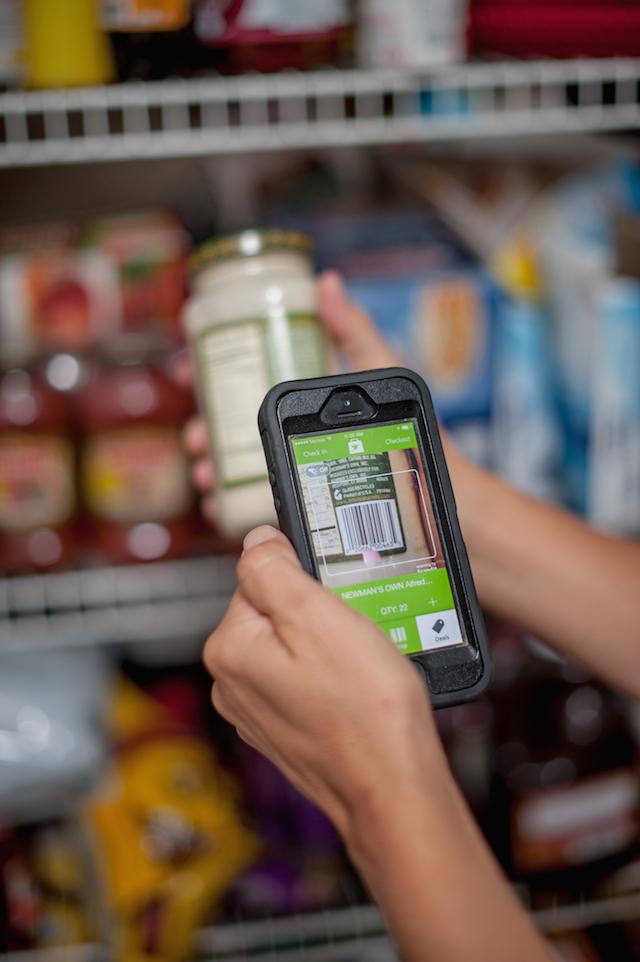 Social media
Think social media is only an effective online marketing strategy? Think again. You can leverage your customers' favorite social media networks to bring a new dimension to their brick-and-mortar shopping experience.
It can be as simple as offering WiFi and encouraging customers to post about their favorite products on-site, possibly to earn discounts or for other incentives. You might also run online social campaigns that encourage consumer engagement and showcase the fruits of your efforts in-store.
Nordstrom has done a great job pandering to social media-obsessed consumers by integrating social media with the in-store shopping experience. They encourage their customers to pin their favorite products on Pinterest, and then they display the most popular items in the store with tags that let customers know the items were hand-picked, so to speak, by their peers. In a way, it's like seeing a review in the flesh.
Tech-up your retail business
Without question, integrating technology into your brick-and-mortar retail business can impact sales. Making shopping a convenient, interactive, informative experience is key to getting more customers through the door and making purchases.
How do you use technology to enhance the shopping experience at your retail store? Please share in the comments!